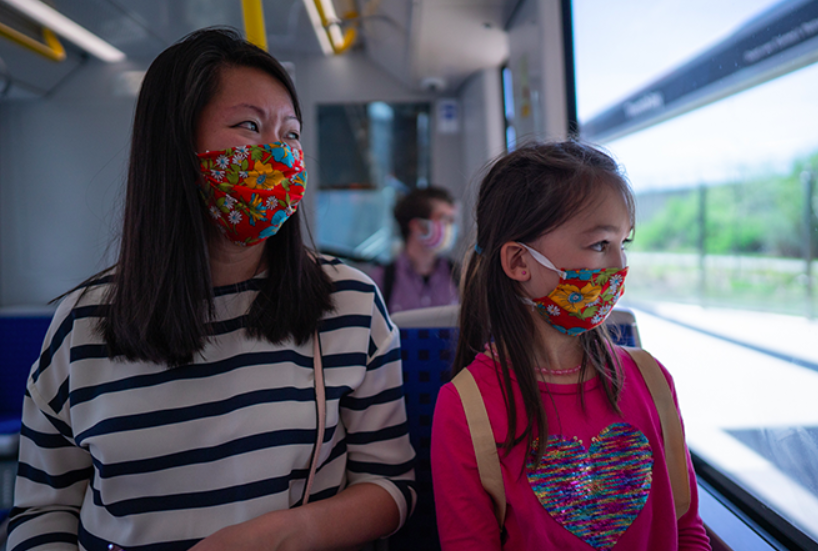 Since the start of the COVID-19 pandemic, data has been crucial in the fight against the novel coronavirus and in tracking its impact on Canadians. Mortality rates, infection rates, ICU admissions, vaccination numbers and business closures are among the numbers that are collected daily.
But there was a knowledge gap early on.
Race-based data concerning the pandemic was not initially among the statistics gathered to assess a public health crisis that experts have since learned has had a disproportionate impact on racialized communities.
The United States and the United Kingdom are among the countries that have collected and provide public access to race-based data, identifying racialized populations' higher risk of COVID-19 infection and mortality.
Canada has only partially followed suit, experts say.
Collecting race-based data in Canada is especially important as it helps identify individuals at higher risk for poorer COVID-19 outcomes, allowing public health intervention to mitigate risk among Canada's racialized populations, says Canada's Communicable Disease Report.
"Collecting race and ethnicity data, developing appropriate processes for governance and analysis, and ensuring that data is used for action are vital parts of a health system fit for Canada in the 21st century," wrote University of Toronto psychiatry professor Dr. Kwame McKenzie in a November 2020 article for the Royal Society of Canada.
McKenzie is also the CEO of Wellesley Institute, which focuses on research and policy to improve health and health equity in the Greater Toronto Area through action on the social determinants of health.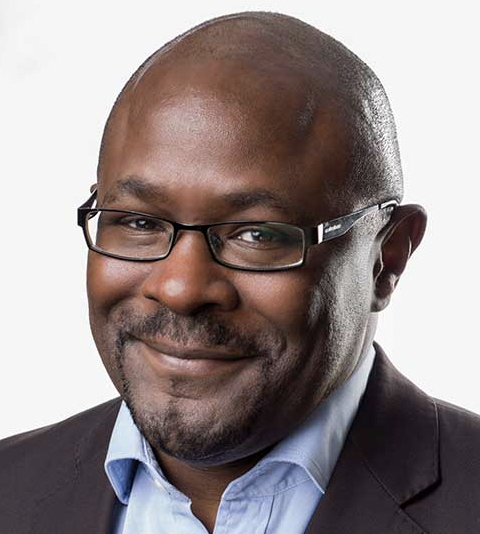 Manitoba was the first province to start collecting race and ethnicity data as a COVID-19 response. Three public health units in Ontario — Peel, Middlesex-London and Toronto — also started collecting data between April and May 2020, and the entire province of Ontario shortly followed.
Quebec stated last year that it would consider collecting race-based data but did not follow through.
The lack of data focused on racialized communities has sparked local initiatives across the country. Montreal entrepreneur Thierry Lindor launched an online platform, dubbed Colors of Covid, aiming to uncover the communities disproportionately affected by COVID-19 in Quebec, and across Canada, and hoping to force governments into action.
"We believe that experiences are information, which are collected as data, and translated into knowledge that can save lives during a pandemic," states the initiative's manifesto. "Join us in holding our elected officials accountable by painting a clear picture of the most vulnerable and voiceless members of our society."
At the start of the pandemic, Lindor said he would look at studies done in the U.S. to understand what was really going on with Black peoples around the globe in response to the pandemic. After searching but never really finding any relevant answers, Lindor said he came across a Toronto-based study on the impact of the SARS epidemic on Black communities in 2003.
"The results shocked me, and that's when I knew if this pandemic is going to be so much worse, we need more. More data telling us what is really going on," said Lindor.
For Lindor, if there was anywhere to start, it was Côte-Des-Neiges, a highly diverse community in Montreal. If Canadian governments had a better understanding of such neighbourhoods, Lindor said he felt, it might force them into action.
For the citizen-led initiative, Lindor said he knew exactly where to look for data: "Barbershops, mosques, parks, basketball tournaments, and food banks. We go to places the government doesn't even think about because they don't even know how to start collecting data on us."
Although he's happy with the progress he's made, Lindor said the burden shouldn't be on marginalized communities and that Colors of Covid is, in a way, liberating the government from being accountable.
Federal bodies such as Statistics Canada and health providers at all levels have resisted developing good race and ethnicity data streams for many years. This meant that Canada went into the COVID-19 pandemic unable to identify, monitor and challenge factors for the effectiveness and equity of their pandemic response, said McKenzie.
"It should not be legal to set up health care or pandemic strategies that predictably do not meet the needs of Canada's diverse populations. It should not be legal to be deliberately blind to health disparities," he said.
Lindor teamed up with an official body to present data to the government because, he said, he wouldn't have been taken seriously otherwise. McGill University, Colors of Covid's scientific partner, is at work developing an in-depth analysis of the initiative's collected data.
"The conclusions are appalling," said Lindor.
When looking at the Statistics Canada website, there is a small section on the impacts of COVID-19 on immigrants and people designated as visible minorities, yet the subhead highlights the lack of data concerning the topic.
"Concerns regarding differential impacts of COVID have prompted calls for the collection of race-based health data in Canada. … There is no requirement to collect race-based data in Canada related to COVID-19," says Statistics Canada's one-year update.
McKenzie said stronger legislation is needed to ensure that Canadian public health responses and social policy responses produce as equitable outcomes as possible. His other recommendations include more data and more research.
"Race and ethnicity data should be collected at all levels of government. Data collection, data analysis, and subsequent actions should all be undertaken in partnership with impacted communities," says McKenzie.
Life throughout the pandemic
The Canadian Medical Association calculated that 85 per cent of one's risk of illness is linked to social determinants such as income, housing, education, systemic racism, and access to healthcare. Only 15 per cent is linked to biology, it concluded.
Other studies demonstrate that those factors differ between racialized and non-racialized groups, said the CCDR report.
"Many of the proposed COVID-19 interventions, such as physical distancing, teleworking, and accepting a furlough, are issues of privilege, and may not be accessible to those in most marginalized communities," says the CCDR report.
Those issues stem from a more pervasive issue of racism but are embedded within policies that produce unachievable circumstances for most racialized communities.
Lindor said digital conferences are happening daily about new policies, interventions and news, but the information never trickles down.
"Pre-existing conditions are still socio-economic problems. Marginalized communities live in food deserts, technological deserts, education deserts, and information deserts," said Lindor.
Between March and July 2020, Montreal and Toronto had the highest rates of COVID-19 deaths, and both cities have the highest population of Black Canadians, according to Statistics Canada.
Areas with the highest proportion (25 per cent or more) of population groups designated as visible minorities had a COVID-19 mortality rate about two times higher than those with the lowest proportion (less than one per cent).
"COVID-19 mortality rates reveal the uneven health impacts of the pandemic," states the headline on the Statistics Canada data page.
Ontario's mortality rate was 25.9 per 100,000 in areas with the highest proportion of Black Canadians, compared with the 7.6 per 100,000 in areas with the lowest population.
And the story was the same elsewhere: Quebec's mortality rate was 123 per 100,000 vs. 35.1 per 100,000; British Columbia's mortality rate was 5.6 per 100,000 vs. 0.5 per 100,000.
One reason for this is that racialized populations are more likely to be essential service workers, putting them at higher risk for contraction and transmission, stated the CCDR report.
Southeast Asians make up 32 per cent of low-wage employees, 25 per cent are Black Canadians, 21 per cent are Arab, 17 per cent are Chinese, and 16 per cent are a non-visible minority or identify as Indigenous.
"I have lived in Old Montreal for 12 years, and during the pandemic, I have never seen more young Black employees at the grocery stores," said Lindor.
Visible minorities generally continue to experience higher rates of unemployment, financial difficulty, and overrepresentation in low-wage jobs.
"Imagine a world where Jane and Finch, Côte-des-Neiges, Montreal North, all these neighborhoods that are predominantly BIPOC, would have had government-sponsored funding, or even simply masks distributed," said Lindor. "I wonder how much the numbers would have dropped if we funded these communities as we did with others."
The CCDR report made a number of recommendations. Continued efforts need to be made to refine the data collection procedure to provide timely access to this information to researchers to assist with policy development and public health response centering those who are most impacted.
Collaborations between provincial and federal health bodies are considered crucial by the CCDR report. It's a fundamental barrier in identifying care strategies to improve COVID-19 health outcomes for racialized populations and informing public policy to better support the most marginalized, said the report.
Vaccine Hesitancy
A poll conducted in partnership with the African Canadian Civic Engagement Council and Black Opportunity Fund found that vaccine hesitancy is still a pressing issue, especially in Canada's Black community.
"Unvaccinated Black Canadians are the most hesitant group to get vaccinated. ... Black communities are reporting significantly lower vaccination rates compared to other groups," said the Innovative Research Group.
The IRG partnered with the ACCEC, and BOF in creating a report that uncovered vaccine confidence through a Black Canadian perspective.
This study is the first of its kind as it focuses on the COVID-19 vaccine hesitancy. It identifies communities that are most hesitant and the drivers of this hesitancy, said the report.
According to the IRG report, Black Canadians are the most hesitant group at 60 per cent, compared to 55 per cent of unvaccinated White Canadians, and 44 per cent of non-Black visible minorities.
These numbers translate to 33 per cent of the entire adult Black population showing vaccine hesitancy, compared to Canada's non-Black visible minority at 25 per cent, and white populations at 19 per cent.
Although this report is the first of its kind, providing insight primarily on Black communities, Statistics Canada also presents data on vaccine hesitancy drawn from a Canadian Community Health Survey.
Early in the pandemic, 77 per cent of Black Canadians said they were not likely to get the vaccine, ranking them as the highest group with vaccine hesitancy.
"Trust in healthcare providers, trust in vaccine manufacturers, and education level are three of the most important drivers of Black Canadian COVID-19 vaccine confidence. All three factors are influenced by structural inequities, systemic discrimination, and anti-Black racism," stated the IRG report.
Establishing trust and an intent to fix the dynamic should be the first priority of federal and provincial government, said the report.
A researcher with the University of Toronto's Temerty Faculty of Medicine said increasing vaccination rates among Black people means employing Afrocentric health promotion.
"An Afrocentric approach, which acknowledges that health care experiences of Black people are affected by historical and present-day anti-Black racism, can be combined with communication frameworks to counsel vaccine-hesitant patients," said Onye Nnorom, a family physician and assistant professor at Temerty.
To combat vaccine hesitancy, researchers say Afrocentric approaches have been successful in increasing COVID-19 vaccinations in Black communities.
Our position is that in every encounter, patients should feel respected. Please respect Black patients' values, views and concerns when it comes to the vaccine. That's how we can rebuild trust and that is the key message from this framework," said Nnorom.