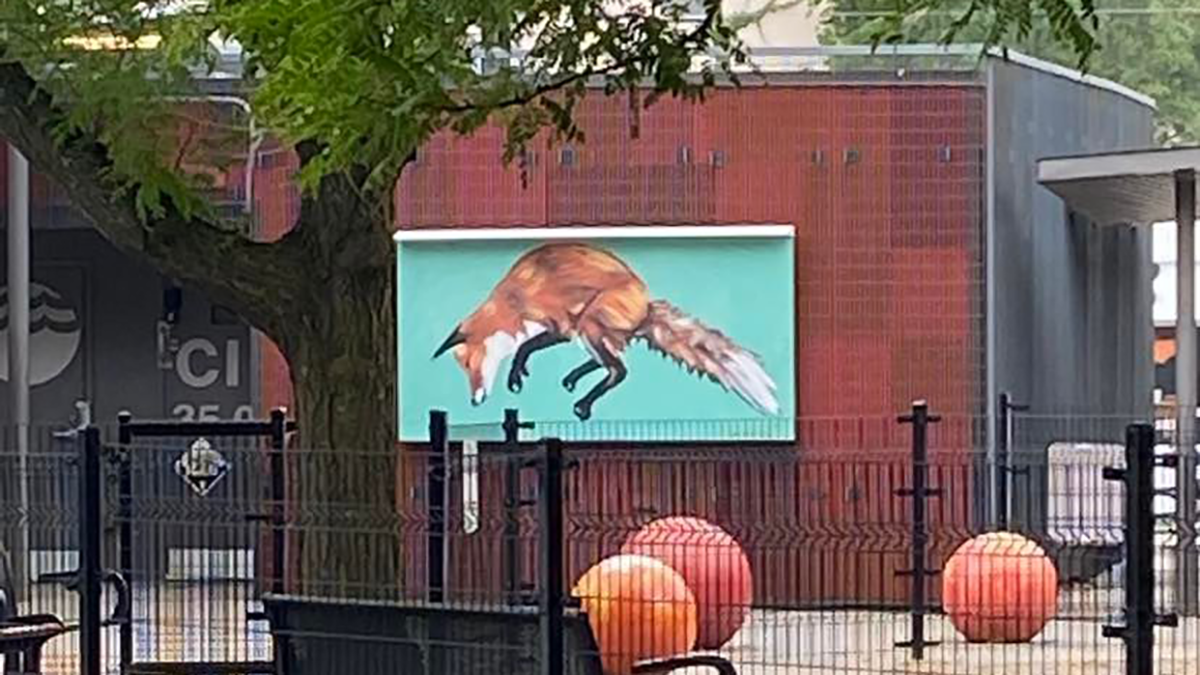 In a small, dimly lit basement room in a City of Ottawa library branch, Emma Kent took a curious audience through a colourful art presentation with a difference.
"Today, I'm more-or-less going to take you on a walking tour of Hintonburg," she said.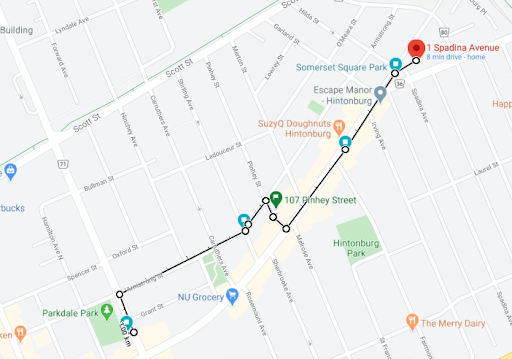 Kent's presentation was part of the Historical Society of Ottawa's speaker series. The self-proclaimed art nerd explored the difference between street art and graffiti in the capital with a focus on the diverse community that is Hintonburg. The presentation also offered a deeper understanding of art that is often misunderstood by the wider community.
"It has a little bit of everything," said Kent, who is also the president of the society.
To begin, Kent told the crowd that street art and graffiti come in three forms: tagging, "throw-ups" and murals. A tag is normally an illegal artwork, such as a sticker, or a hastily spraypainted word. A "throw-up," or a "toss-up" is a fast and simple design. A mural is a large artwork that takes more time and effort.
The difference between street art and graffiti is widely debated. Kent said tagging and "throw-ups" are almost always a form of graffiti, while murals are street art.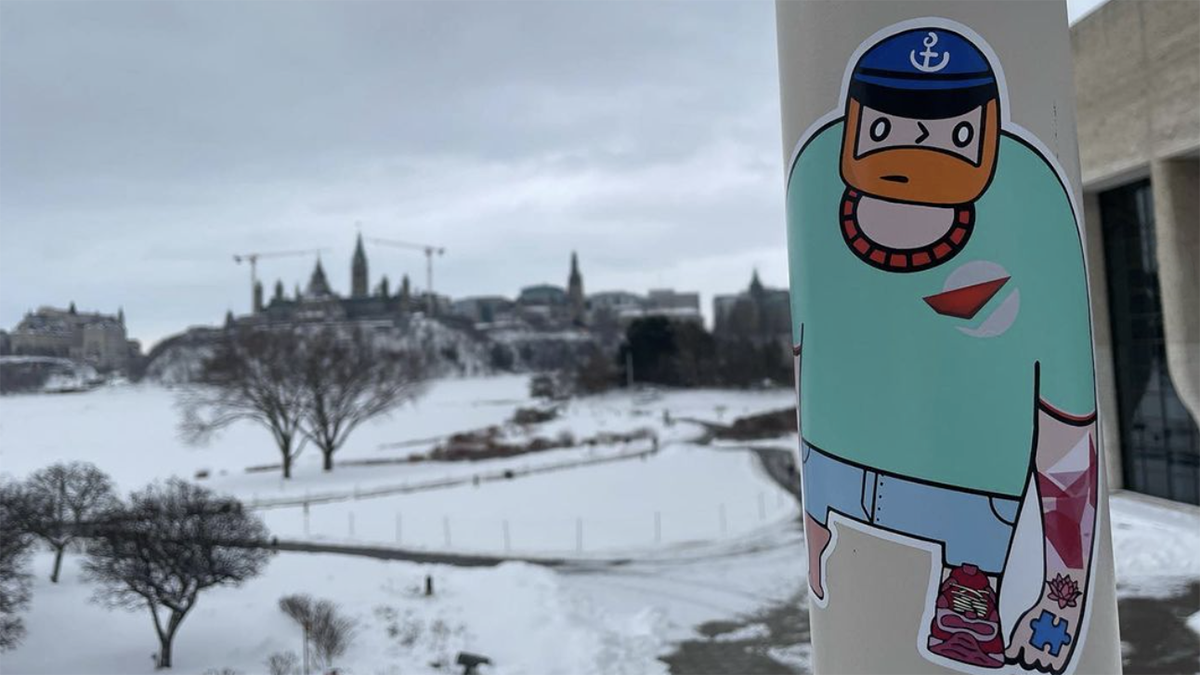 "Basically, street art is legal, graffiti is not," Kent said. "That's not to say necessarily one is better. They're just different."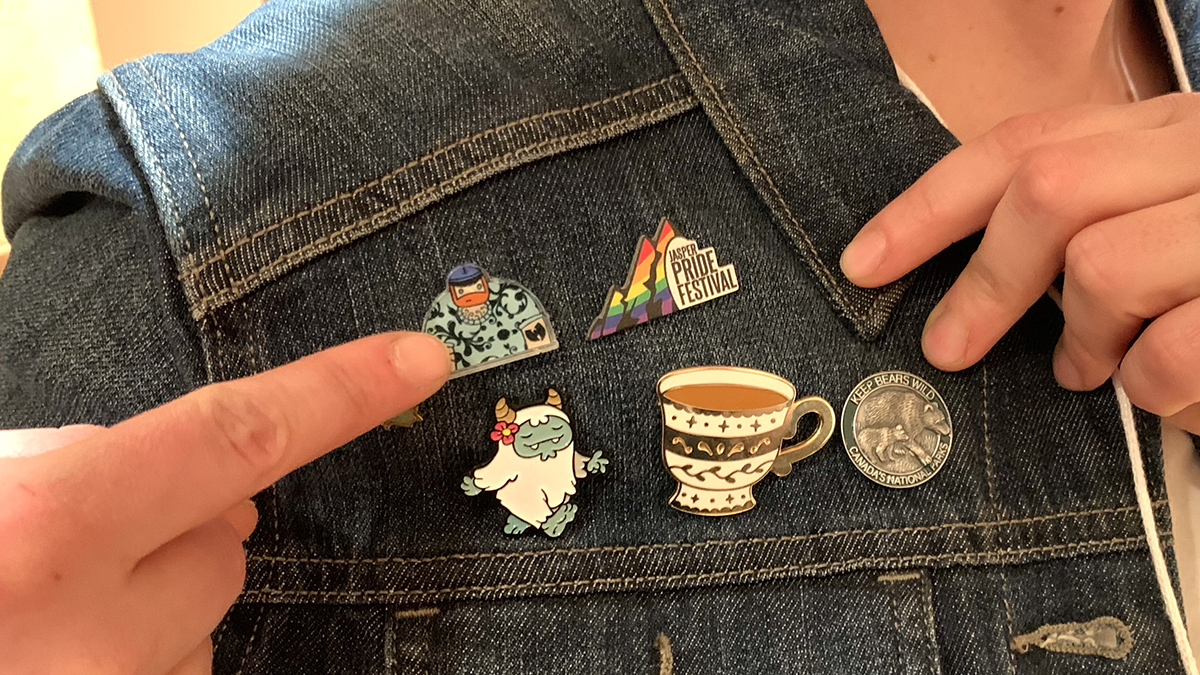 Murals tend to remain longer, while tags and "throw-ups" are often painted over or removed. Kent said that the graffiti and street art community has an unspoken rule to respect other artists. Since there is limited wall space in Ottawa, artists only paint on top of existing artwork if their design is arguably better.
Unfortunately, not everybody follows this rule.
Daniel Martelock is an Ottawa street artist. He often paints murals as a part of the City of Ottawa's Paint it Up! program in which artists are commissioned to work with local youth to create murals to stop vandalism, add colour to gray areas, honour a community, and enhance public safety. The program is part of Crime Prevention Ottawa's community-building strategies.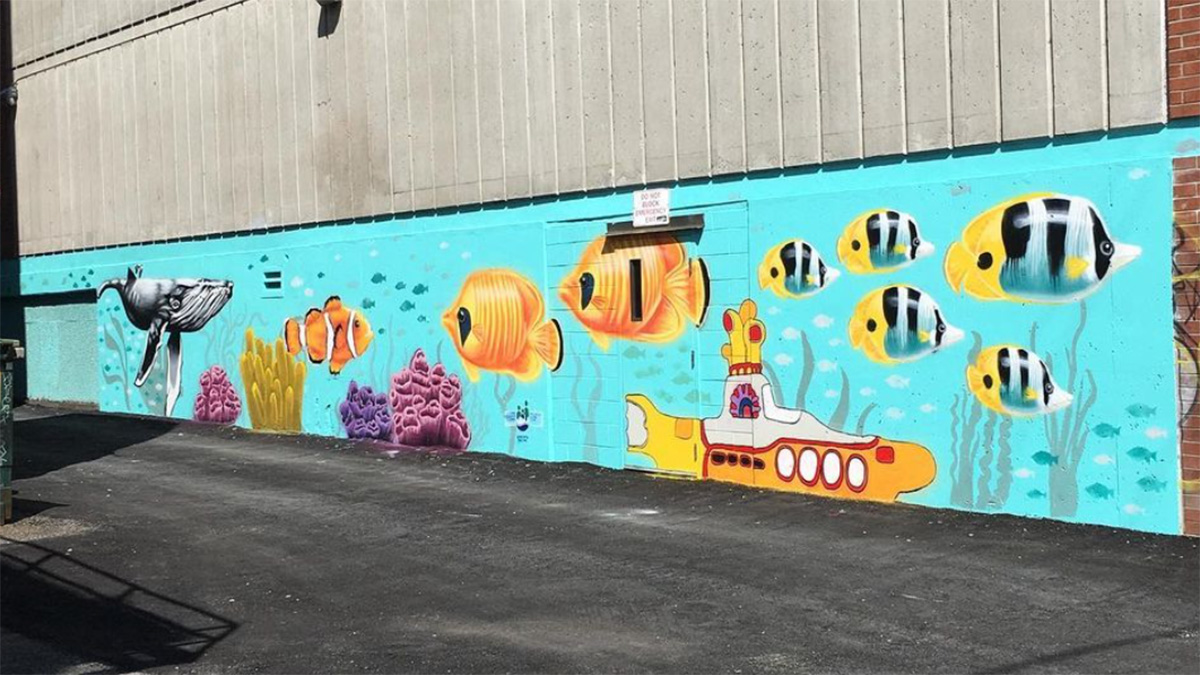 Martelock taught a group of youth from Operation Come Home how to use spray paint to make art. They created a large mural together. Operation Come Home is a support centre for youth without homes.
A couple of months later, Martelock noticed graffiti on top of the mural.
While the anti-graffiti program is fairly successful, Martelock said it's not perfect. "People who do graffiti are going to do it anyway," he said.
Martelock repaired the mural.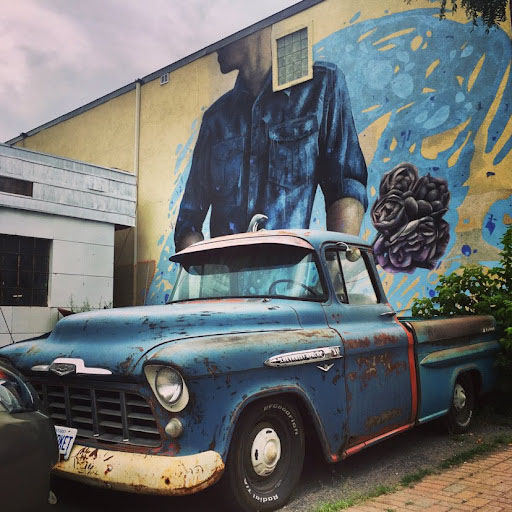 Kent began the Hintonburg digital tour with a mural of a working-class person, by Ryan Smeeton.
"You can really tell the feel of the community by the artwork that's there," she said.
The collared person holds a bouquet of flowers in one hand, and a wrench in the other. Smeeton's website says this mural reflects the history of the area. "The neighbourhood has a working class history, but in recent years has seen much growth and change," he wrote.
Kent said murals can be designed to represent the community where it is located.
Sometimes, street art is simply a reflection of an artist's imagination. Martelock's work is exactly that. Kent mentioned his murals on multiple stops of her digital tour across Hintonburg.
One of his best known collections is his bird army.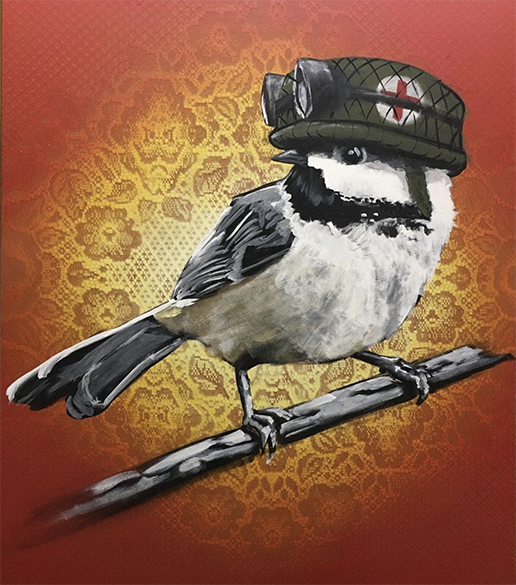 Martelock said he observed how small birds, such as chickadees and sparrows, stay in Ottawa during the winter. "They huddle when it's really cold out and they help each other hunting food," he said. "They're almost like a little military helping each other."
He said the army hats that these birds wear show medic crosses. "They're not war birds, they're army birds. They're just trying to keep alive and help each other survive."
Kent ended her presentation by talking about the turnover of street art in Ottawa.
"How often do you walk into a museum and the exhibit that was there five months ago is different? Art, like a gallery, changes from year to year," Kent said. "And I think that's really cool."
Kent said the art scene and urban art scene are changing in the city. "The art in Ottawa is just getting elevated," she said. "The art here today might not be here in 10 years, so go out today to see the art, but also go out in 10 years."
---
More Stories