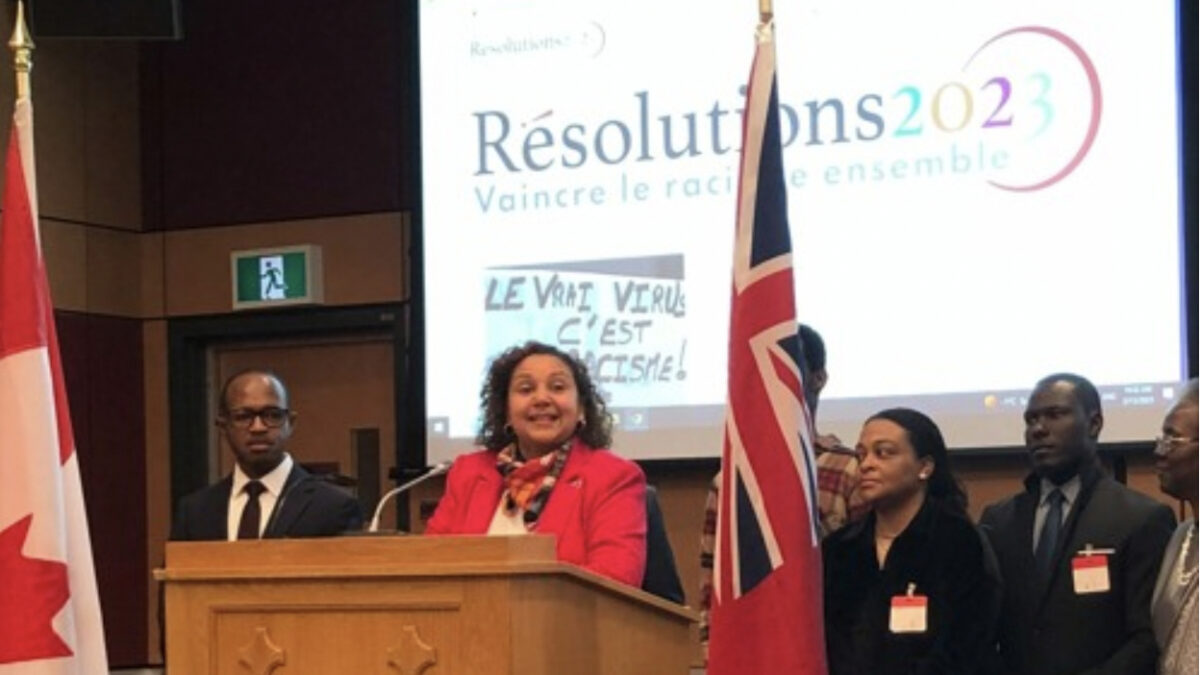 Advocates battling anti-black racism faced by francophone immigrants to Canada have announced plans for a major conference in Ottawa in October to confront the issue.
Independent Sen. Bernadette Clement and the conference advisory committee from La Passerelle-Intégration et Développement Économique — a group that supports francophone immigrants to Canada — announced plans for the conference, titled Resolutions 2023: Overcoming racism together, on Feb. 13 at the Senate of Canada.
La Passerelle-I.D.É. also focuses on the inclusion of Black and marginalized people within the francophone community to foster social and economic development.
The two-day conference, to be held Oct. 16-17, aims to have conversations about anti-Black racism within the francophone community, organizers say.
The announcement drew attendees from diverse backgrounds within the Canadian Black diaspora to learn more about the conference and to speak with La Passerelle advisory committee members and Clement, who will give a keynote speech at the October gathering.
The conference is meant to focus on solutions and practical steps rather than broad, ideological conversations, said Mohamed Boudjenane, a member of the advisory committee.
The conference is inviting leaders from various fields to discuss systemic discrimination and initiate conversations about strategies to address it.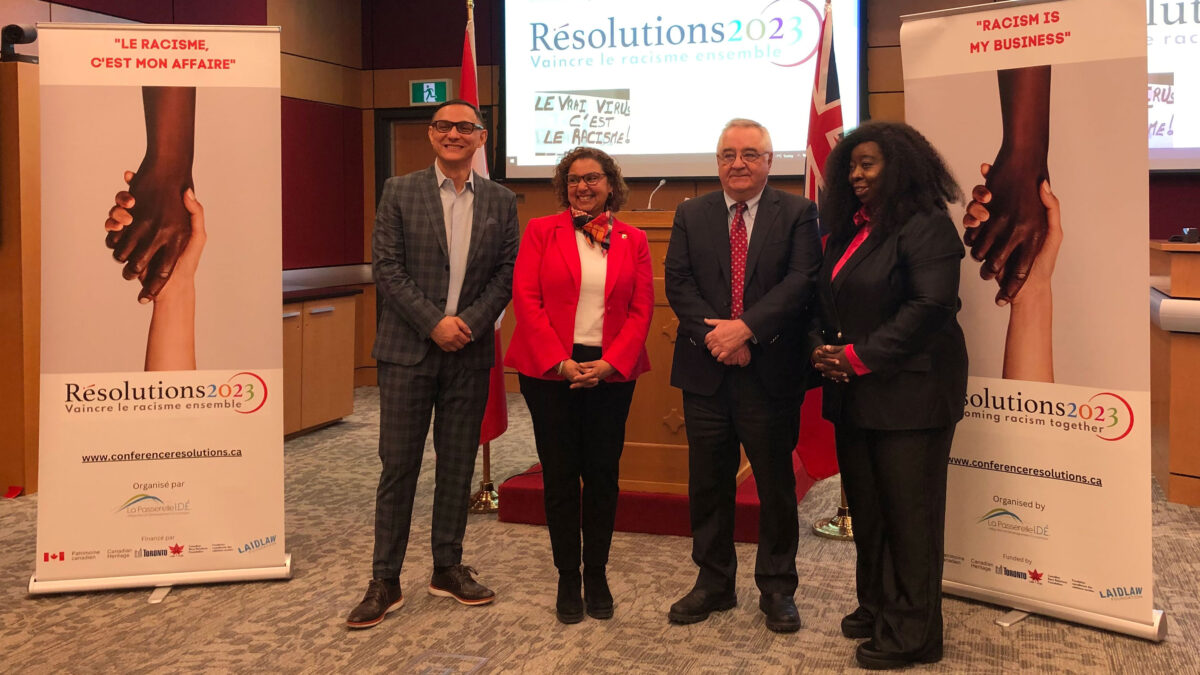 For Clement, the focus on addressing issues that younger generations face is at the forefront.
"It's going to be practical; we want to be able to make recommendations," she said. She added that she hopes spreading news of the October event months in advance will help "identify some of the issues we want to drill down into at the conference."
Clement is a lawyer and was mayor of Cornwall, Ont. from 2018 to 2021. She was the first woman elected mayor of Cornwall and the first Black woman to serve as a mayor in Canada. She is the daughter of a Trinidadian father and a Franco-Manitoban mother.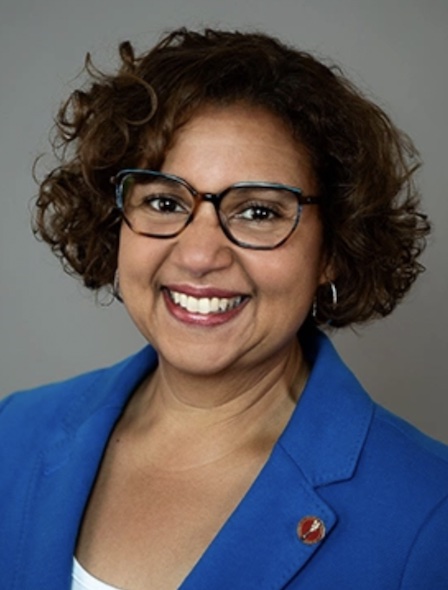 Through her own experience as a Black woman in Canada's francophone community, Clement said she knows society has come a long way towards equity and inclusion, "but there's still so far to go."
That's why, she noted, it was important to announce the conference during Black History Month.
With the theme this year being "Ours to tell," Clément said it goes beyond just storytelling and listening. She said: "Just here at the launch, I've heard many different stories. Black, racialized people want to tell their stories."
She added that the point of listening is part of getting into what people need to be resilient and strong when they face adversity.
While talking about the importance of the conference, Clement said, "I haven't lived through what I've lived through without now needing to be part of the hope."
To Ronald Bisson, a long-term volunteer with La Passerelle-I.D.E. and a member of its francophone advisory committee, combatting racism is everyone's business.
"I'm not an ally. Racism is my fight as much as anybody else's," said Bisson. He explained that combatting racism takes a collaborative effort.
Through working with the francophone community for 25 years, Bisson said he believes it takes a long time to build a country and that's why conferences like this are important.
"The Franco-Ontarian community knows firsthand the individual and collective suffering caused by exclusion," Bisson said in a press release announcing the conference. "The lessons of our history teach us that we can do even more, together, to defeat racism."
In the statement, the Résolutions 2023 advisory committee said their mission to develop strategies for calls to action "will denounce inequalities and systemic racism within our society and propose concrete solutions" to various groups of decision-makers and institutions.
'The Franco-Ontarian community knows firsthand the individual and collective suffering caused by exclusion. The lessons of our history teach us that we can do even more, together, to defeat racism.'

— Ronald Bisson, member of the francophone advisory committee of La Passerelle-I.D.E
Clement echoed the sentiment, saying that conferences that focus on solutions are how "we're going to bring all the levels of government to work more efficiently together," through having difficult conversations about racism.
"As a lawyer, as a mayor, as a senator, as a Black person in Canada, I've experienced racism and I've used my position to take a stand against racism," Clement added in the release announcing the conference. "It's time to recognize systemic racism and take concrete action. Systemic racism exists in French Ontario. Discrimination against racialized people exists in our communities. Together, we're going to find solutions."
While there is no definitive schedule of events between the launch and the conference, Bisson said the organization plans to "have different conversations" ahead of the fall gathering.
"If young people are still feeling affected by racism, there is going to be an economic and social impact that I feel needs to be addressed," Clement said.
In a statement, Clement said "racism is everyone's problem. Together we can solve it."
---
More Stories