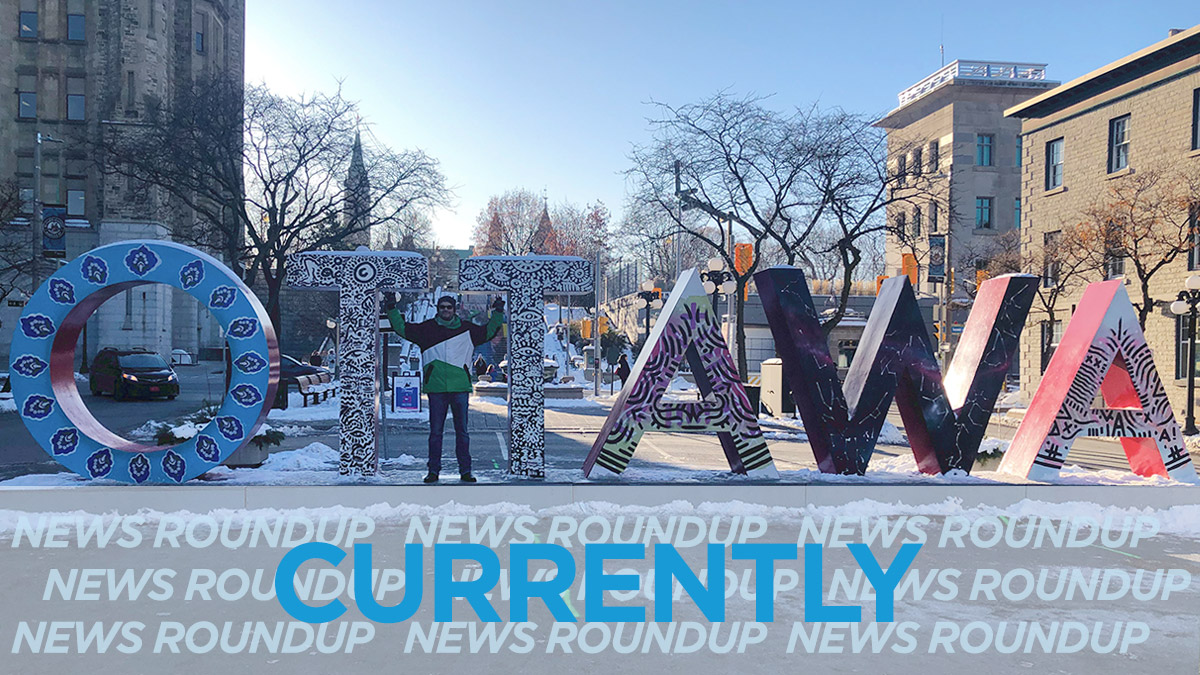 Good morning, Ottawa. It is partly cloudy and -3°C this morning, with a high of 5°C in the afternoon. Rain will begin overnight at a temperature of 1°C and continue into Friday morning.
The technology company Ciena has closed its offices and employees are working from home after an employee in his 40s tested positive for the COVID-19 virus after a trip to Austria. He is Ottawa's first confirmed case of COVID-19 infection. He travelled to Austria with two colleagues who work at the company's Ottawa office. Ciena's 1,700 employees in Ottawa are working remotely until March 17. CBC has more.
Indigenous leaders will meet with the Prime Minister today, the opening day of first ministers meetings. Indigenous leaders say they hope to talk about implementing the UN Declaration on the Rights of Indigenous Peoples, child welfare policies and preparedness for the COVID-19 pandemic. Global News has more.
Following an investigation by the Ottawa Police's Internet Child Exploitation Unit, an Ottawa man, 42, was charged with child luring, making explicit material available to a young person and possessing child pornography. Kevin Clement appeared in court Wednesday, March 11. Read the Ottawa Citizen's story here.
Shortly after the World Health Organization announced that the spread of the coronavirus is now being characterized as a pandemic, the federal government announced a $1B fund to go towards medical supplies, research and vaccine development, assistance for other countries and more. The Toronto Star has the story.
A trip that used to take four hours, from Toronto to Montreal, now takes up to five. This is partly because VIA uses tracks by CN. To fix this, a $4.4B investment in their own infrastructure might be the answer. Global News has more.
---
More Stories