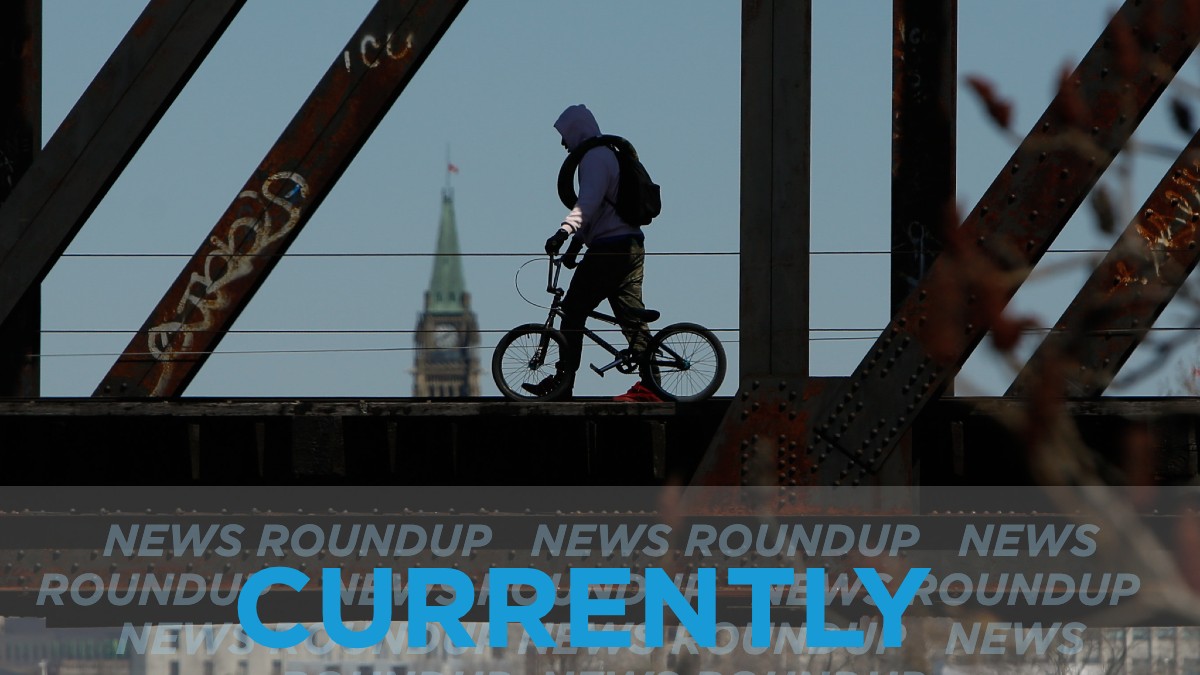 It is supposed to be a hot and sunny day in the Ottawa region, according to Environment Canada. The high will be 29ºC with a mix of sun and cloud predicted this afternoon. Overnight, it is expected to be partly cloudy with a low of 13ºC.
Nepean MPP Lisa MacLeod is under police protection in Ottawa because of some "threatening emails" and an unexplained "mischievous incident." This comes after MacLeod appeared on a local radio program to condemn recent harassment experienced by Catherine McKenna when a man filmed a video of himself spewing vitriol and misogyny outside McKenna's office.  Innes Coun. Laura Dudas also reported that last week a rock was thrown through the window of her home while she was inside with her kids and her car was broken into in the driveway. The Ottawa Citizen has more.
Carleton University's Institute of Criminology and Criminal Justice (ICCJ) is ending all student co-ops with police forces and prisons as a step toward reforming the department in response to the Black Lives Matter movement. Usually, around 80 third-year criminology students receive co-op placements with Ottawa police, the RCMP, Correctional Services Canada as well as the Ottawa-Carleton Detention Centre. CBC has more. 
Bloc Quebecois Leader Yves-Francois Blanchet said he will force a fall election unless Prime Minister Justin Trudeau, Finance Minister Bill Morneau and Trudeau's chief of staff Katie Telford resign. Blanchet said they have been "mismanaging" the government and making Canadians vote in the middle of a pandemic is a better option than having them remain in power. Global News has more including whether other opposition parties would support Blanchet's move to force a fall election. 
The federal government has committed an additional $305 million to help Indigenous communities battle COVID-19. Indigenous Services Minister Marc Miller reported that the funds are intended for for emergencies and to prevent the spread of COVID-19. However, the money can also be put towards "helping elders and vulnerable people, food insecurity, educational and other supports for children and mental health assistance," the Toronto Star reported. 
The creation of the first of four Black Lives Matter murals to be located in downtown Calgary has been put on hold because of "violent vitriol, racism and threats." City council approved giving $120,000 for the murals. The project has been postponed until the summer of 2021, Pink Flamingo arts group, leading the project, announced on social media, CTV News reported.
---
More Stories