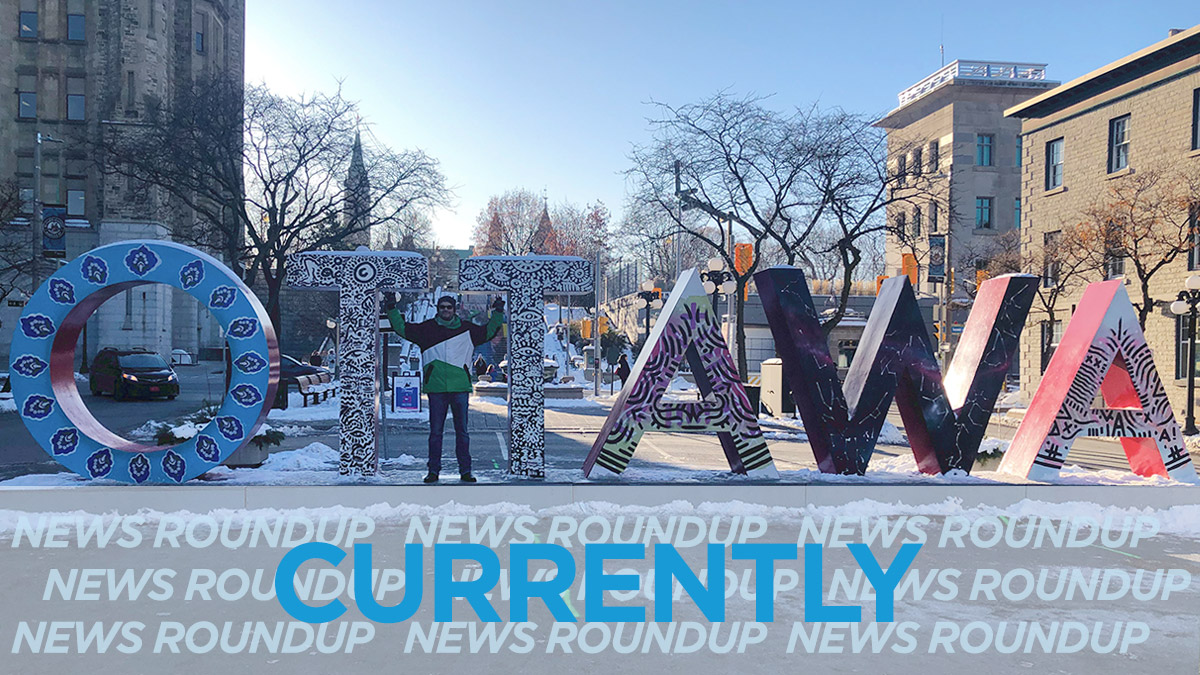 Good morning, Ottawa. It's Black History Month. After a taste of warmer temperatures, Environment Canada says Ottawa will be returning the cold today. The high will be -9C degrees today with a windchill of -14 in the afternoon and -20C in the evening.
The Ottawa Citizen reports that after former Conservative party leader Erin O'Toole was voted out in a secret ballot, his deputy leader, Manitoba MP Candice Bergen, will be interim leader until a new leader is elected.
As noise and traffic complaints continue, CTV Ottawa reports Deputy Police Chief Steve Bell says, "the intelligence that we're seeing currently is that we will continue to see the convoy attempt to hold what they have. Expect to see increased vehicular traffic Saturday and through weekend, decreasing Monday."
Ottawa mayor Jim Watson is calling on a Conservative MP to apologize for a supportive visit to the 'Freedom Convoy' protesters that have been occupying downtown Ottawa since Friday. CTV has more.
The Globe and Mail says Canada's flagbearers at the opening of the Beijing Winter Olympic Games will be short-track speed skater Charles Hamelin and hockey player Marie-Philip Poulin.
Captain Atiba Hutchinson scored a pinball-like goal and Jonathan David added an insurance score in stoppage time to help Canada defeat El Salvador 2-0 Wednesday — and move yet closer to Qatar 2022 with a sixth straight World Cup qualifying win. CBC has more on the game.
---
More Stories