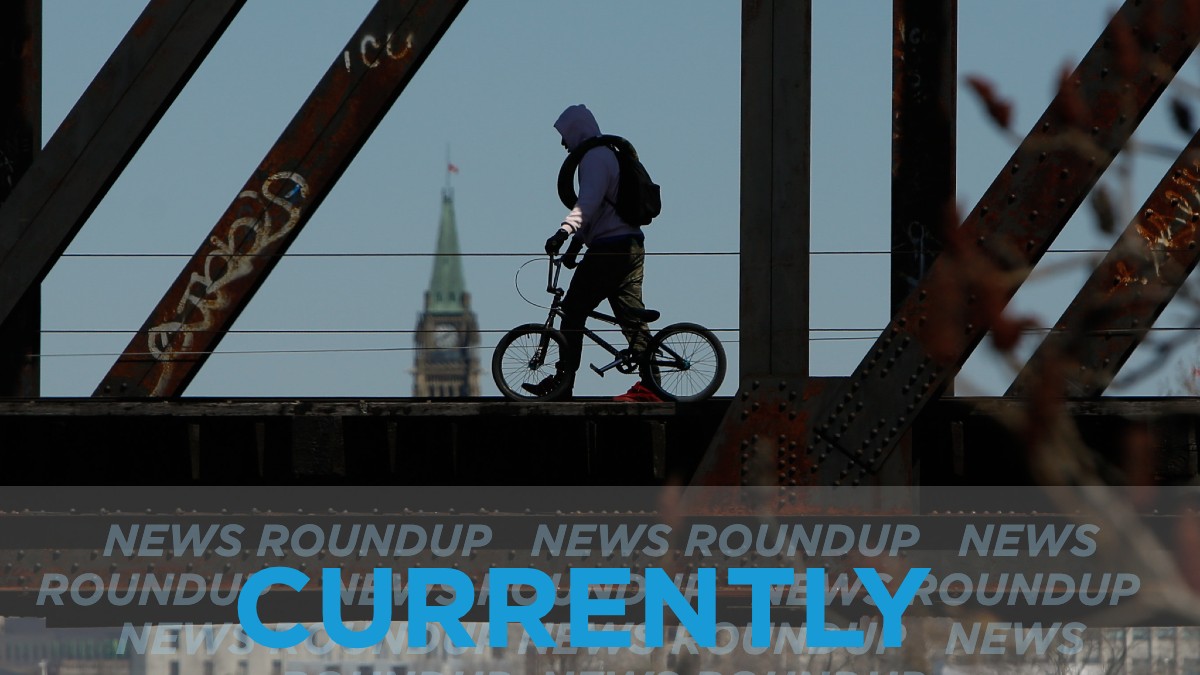 It could be a stormy summer day in the Ottawa region today, according to Environment Canada. The high is forecast to be 29ºC with a chance of showers and a possible thunderstorm this afternoon. The low is to hit 19ºC with showers and thunderstorms continuing overnight.
College Ward Coun. Rick Chiarelli won't get his paycheque for nine months beginning on Aug. 14, the Ottawa Citizen reports. Last September, integrity commissioner Robert Marleau started a formal investigation into lewd remarks Chiarelli said to potential female staffers. Yesterday, council agreed with Marleau's suggestion to penalize Chiarelli with the maximum available penalty under the municipal code of conduct applied for each complainant. This results in a penalty of 270 days without pay — about $79,000. Council also approved new measures governing the hiring and recruitment process including the required presence of a third party from the clerk's office or human resources department to witness job interviews conducted by councillors. 
Ottawa city councillors passed a motion to place a curfew of one a.m. on some patios in the Byward Market starting on Friday. The motion was originally introduced by Coun. Mathieu Fleury and called for patios to close at midnight instead of 2 a.m. After much discussion, council settled on a 1 a.m. closing time. Some restaurant and bar owners were unhappy stating it was hard to lose hours when they were just getting back into the swing of things. CBC has more. 
New liquor laws in Ontario give customers more delivery options and allow boat operators with liquor licenses to sell and serve alcohol on their docked boats. The new laws came into effect Wednesday. The province said the goal is to help hospitality and business workers. As well, because of physical distancing, the province said it is changing the Liquor License Act to make delivery services more accessible for those buying from Ontario businesses. The Toronto Star has more. 
This afternoon, the first of multiple parliamentary investigations into the federal government's suspended deal with WE Charity begins, Global News reports. The House of Commons finance committee is looking into how WE Charity became the sole-sourced contract to oversee a $900 million grant program. The purpose of the Canadian Student Service Grant is to provide students who cannot find work over the summer with $5,000 for education costs if they conduct 500 hours of volunteer service. Prime Minister Justin Trudeau has said he should have removed himself from the decision to grant the contract, which WE Charity gave up during this ethics controversy.  
The Canada Border Services Agency informed CTV News that 10,329 U.S. citizens were refused entry between March 22 and July 12. Over a quarter were denied entry when they said their reason for crossing the border was "tourism" or "sightseeing." Another 1,333 travellers said their motivation was "recreational in nature" and 583 travellers listed shopping. The Canada-U.S. border has been closed to non-essential travel since late March and the closure was recently extended into August.
---
More Stories