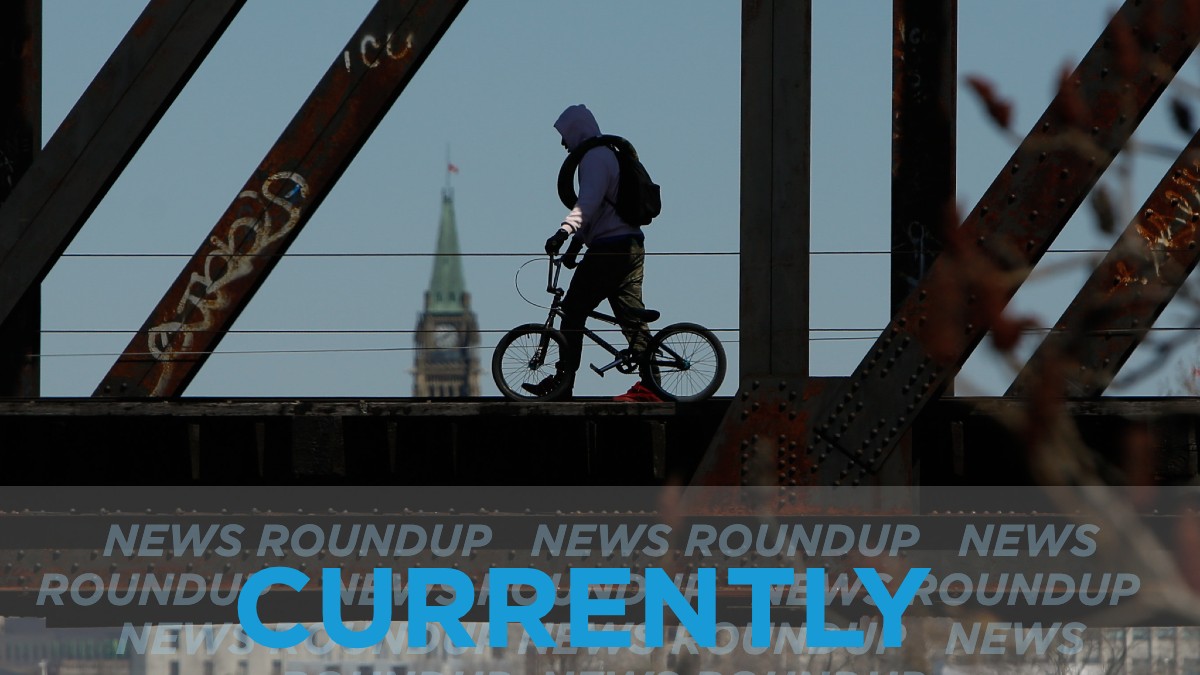 Be prepared for more days of hot weather and humidity as a heat warning is in effect and expected to last until Sunday, according to Environment Canada. The high for today is 32ºC with a chance of rain and a thunderstorm predicted for this afternoon. The low will be 20ºC with the stormy weather expected to continue overnight.
City officials called Ottawa police on Wednesday night to request the closure of Mooney's Bay because of "a large gathering … causing disorder and health concerns." There were also reports that those at Mooney's Bay were not following physical distancing guidelines. At this time, there are no reports of any arrests or injuries. The Ottawa Citizen has more. 
For Indigenous activists across the country, July 1 was a day to highlight injustices experienced by their communities. The "Cancel Canada Day" protests were led by Idle No More, an Indigenous rights group, and the protests were meant to pay homage to Indigenous, Black, migrant, women and trans lives lost. Perry Bellegarde, national chief of the Assembly of First Nations, said in an interview with CTV News that Canada is a long way from achieving equality for Indigenous peoples and Canadian Indigenous communities should be acknowledged for their role in making this country.
The new app designed to assist with tracking COVID-19 contacts has been delayed. It was originally expected to launch across Ontario today and nationally soon after. According to a spokesperson for the Ministry of Health, the province and the federal government are still working to have the app roll-out soon. Prime Minister Justin Trudeau said the app should be ready for use nationally by the end of the summer. Global News has more.
Canada's top five banks are participating in an international boycott of Facebook for the month of July, Global News reports. The site is under fire because it is allowing the 'promotion of racism, violence and misinformation' on the platform. The boycott is part of the #StopHateForProfit campaign spearheaded by organizations such as the NAACP and the Anti-Defamation League and motivated by growing anit-Semitic and anti-Black sentiment on the site. Scotiabank was the first to pledge to stop buying ad space on Facebook on Tuesday. RBC, CIBC, BMO and TD followed suit on Wednesday. 
Russian voters have allowed changes to the constitution that could keep President Vladimir Putin in power until 2036 with almost 78 per cent voting for the changes. There were reports of pressured voters and irregularities. The plebiscite was originally scheduled for April 22, but was postponed because of the COVID-19 pandemic. According to Russia's top independent pollster, Putin's approval ratings are the lowest they have been since he gained office because of increasing unemployment and other hardships as a result of the pandemic. One political analyst said that postponing the vote further increased the risk of defeat. CBC has more.
---
More Stories