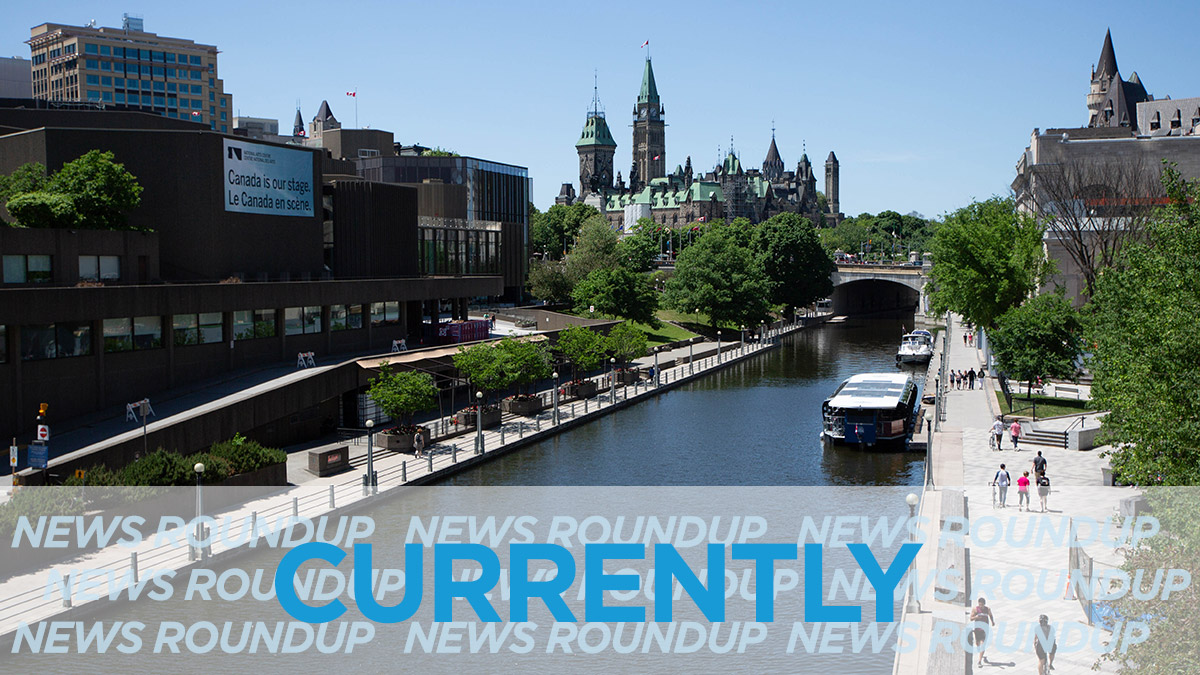 Things are looking up Ottawa, as temperatures are back on the rise, Environment Canada expects a high today of 17°C. However, as the days continue to get shorter expect to need a sweater this evening, with the low reaching 3°C.
Leaders of Canada's six main political parties met Monday evening at the Museum of History in Gatineau for the only English debate to feature representatives from all parties. Candidates fielded questions about abortion, climate change, Indigenous issues and more, the CBC reports.
Trudeau and Scheer trade barbs but make few points https://t.co/FzeILmorPI #hw #cdnpoli pic.twitter.com/c702f0b7Fm

— CBC Politics (@CBCPolitics) October 8, 2019
In the first workday since major bus route changes, feelings were mixed for commuters left with no choice but to transfer from formerly direct bus routes to the LRT. According to the city, platforms were full though trains were not yet at capacity. Officials called that a success. To learn what commuters were saying, check out this article by the Ottawa Citizen.
The Ottawa Senators acquired Russian forward Vladislav Namestnikov from the New York Rangers in a Monday night trade. In return the Rangers received defenceman Nick Ebert and Ottawa's fourth round NHL draft pick for 2021. The CBC has more.
News Release: #Sens acquire forward Vladislav Namestnikov from the N.Y. Rangers: https://t.co/cg3Bh6OW1b

Communiqué : Les #Sens font l'acquisition de l'attaquant Vladislav Namestnikov des Rangers de New York : https://t.co/mM1iURWgsH pic.twitter.com/ZmNMhIhg0X

— Ottawa Senators (@Senators) October 8, 2019
Marthe Lepine, the Green candidate for Glengarry-Prescott-Russell has been dropped by the party after the discovery of anti-abortion social media posts. The party says its candidates have to support abortion rights. Lepine will remain on the ballot because the party's decision happened after the deadline to remove candidates before the Oct. 21 election. The Greens are not the first to have to remove a candidate this election, see Global News for additional details.
In participation with climate activist group Extinction Rebellion, commuter bridges across Canada were shut down by protesters Monday morning. Dozens were arrested in Halifax and Toronto for their involvement with the demonstrations, the National Post reports.
---
More Stories