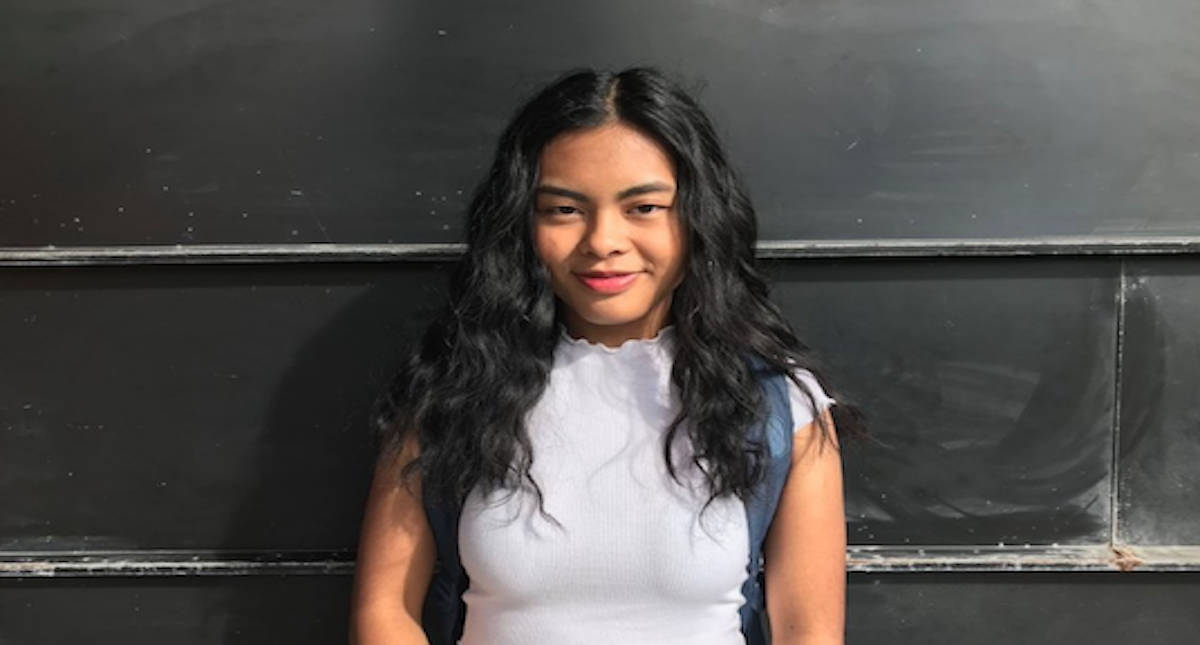 The Canadian Federation of Students is asking the Ontario government to start listening to its demands to roll back recent cuts to post-secondary funding and address what it calls an intensifying student debt crisis.
The Ottawa-based CFS, which represents more than 500,000 university and college students, says it is continuing to pressure the provincial government to urgently address the impact its policies are having on student education instead of putting the issue on the back burner.
The student debt crisis has also emerged as a federal election issue. One highlight from the Liberal party's election platform on Sept. 29 in Toronto was the party's promise to increase federal funding for students and ease the pressure on repaying education debts after graduation.
"Young Canadians heading off to school should be excited about embarking on this new journey but are instead losing sleep, racking their brains over how to pay for it," Liberal leader Justin Trudeau said. "That's not OK."
NDP leader Jagmeet Singh has promised an even more generous break for students struggling under a mountain of debt after attending university or college. New Democrats would eliminate interest payments on existing loans, shift the funding emphasis to grants and "cap and reduce" tuition fees across Canada.
The controversy over student debt has been particularly fiercely debated in Ontario.
Earlier this year, the province announced that the Ontario Student Assistance Program would face a $670-million cut in grants for lower-income families and disqualify some higher-income families from participating in the program.
"We can't afford to have any more cuts to our education system or for our government to do the very minimum," said Kayla Weiler, the national executive representative for the CFS-Ontario.
"The people in power are invalidating these issues because they don't take students seriously. As the oldest and largest student organization, the least they could do is meet with us."
Ontario university students pay the highest tuition in Canada, which is an average of $9,000, and Canadian students overall have accumulated $36 billion in student debt as of 2019.
Nikki Orbon, 20, was planning to go into her third year of the law program at Carleton University but said she took the year off to make ends meet after finding out about the OSAP cut.
"My OSAP funding drastically decreased. I would have got $100 in grants for the whole year when last year I got $8,000."
She added: "That can't even buy you a textbook – not even a calculator. So I decided to take the year off, move back in with my parents and save some money that OSAP can't help me with anymore."
The Progressive Conservative government decided to cut OSAP's budget by 40 per cent because of what it called the program's "unsustainability."
"We're ensuring that OSAP is sustainable so that generations of future students can access high-quality education and contribute to Ontario's future success," said Ross Romano, minister of training, colleges and universities, in a recent statement.
Abrar Sadat, 19, a second-year computer science student at the University of Ottawa, said he's worried about what else the provincial government has in mind for students if the federal Conservatives come to power on Oct. 21.
"There is a high chance the Conservative party might win in the upcoming federal election, which means they have even more power. So, who knows what else they have in mind for students?" said Sadat.
He added, "Saying you want to improve the quality of education in Ontario — but then cutting the grants students need for school — does not add up."
Some students were not affected by the OSAP cut.
Kylie Graham, a third-year environmental science student at Carleton, said, "so far into the school year, the grants specifically have not affected me too much because I'm reliant on the scholarships that I've earned throughout high school and at Carleton."
She received $4,000 from scholarships and covered the rest of her tuition with OSAP, which left her with $2,000 in grants.
"Students are already overworked, super stressed, working several jobs to pay for school, and constantly worrying about housing costs and standard costs of living," said Weiler. "That's why CFS is asking politicians to invest their time when looking at these issues. The government is putting less money towards our education system, so we're seeing tuition fees increase."
Statistics Canada recently released a report revealing university students graduate with an average debt of $16,727, college students have an average debt of $10,172, and doctoral students carry an average debt of $29,000.
"At this point, it's just rich people with power becoming richer off of student debt," said Zen Ogilvie, a third-year psychology student at Carleton. "I had to sacrifice some textbooks this year so I could help my mom with paying rent."
---
More Stories