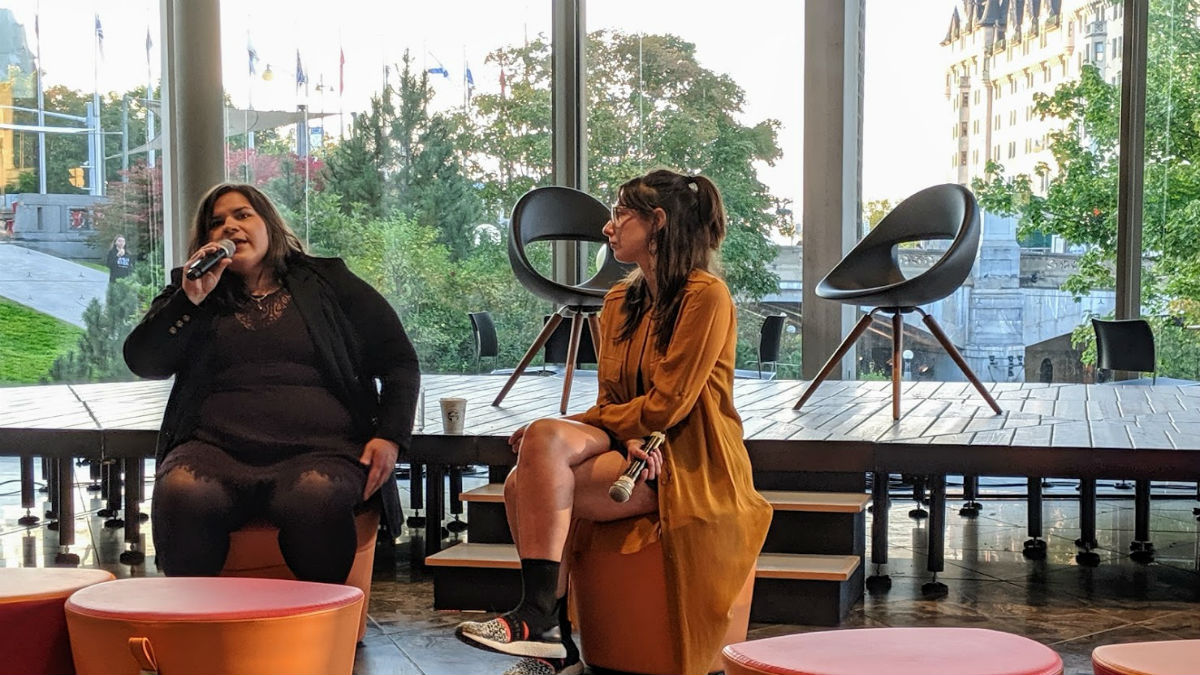 For Indigenous artist Natalie Sappier, the National Arts Centre's Mòshkamo Festival has been an important opportunity for healing — one that was long overdue.
Sappier, also known by her Wolastoquey name Samaqani Cocahq, is from New Brunswick's Tobique First Nation — the people of the beautiful river, as they are traditionally known.
A prominent visual artist and playwright, Sappier showcased her play, Finding Wolastoq Voice, during the festival's all-Indigenous program. The festival ran from Sept. 11 to 29.
Mòshkamo marked the launch of the inaugural season of the NAC's Indigenous theatre, the first of its kind in the world. In conversation at a story-building session on Sept. 21, one of the festival's many free public events, Sappier unpacked her own creative process, and the role Indigenous art plays in reconciliation.
When Sappier enrolled at the New Brunswick College of Craft and Design, she says she was motivated by a hobbyist's interest more than any design on a career in the arts. "I just didn't think it was possible to make a career out of it. But that first time I painted, I knew that's what I wanted to do for the rest of my life," Sappier said during her talk.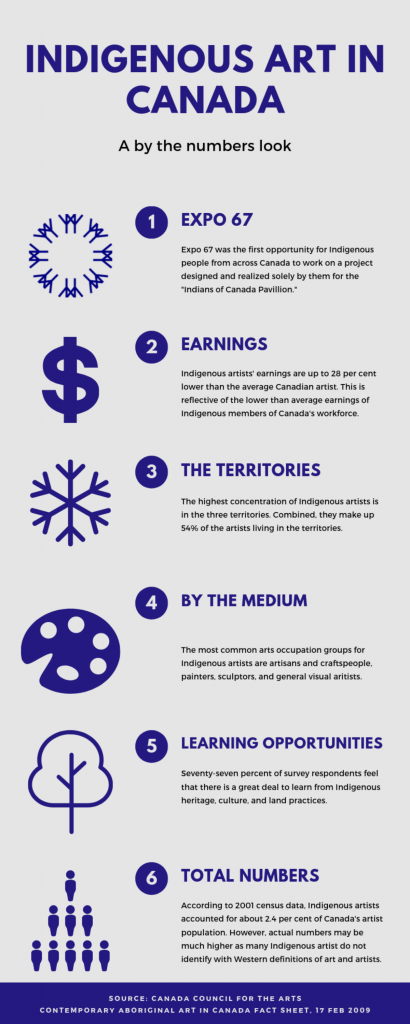 "I painted to remind me of the things I didn't want to forget," said Sappier. However, she said she began to feel that visual art was not enough to tell the stories of herself and her community, and she began to explore other artistic mediums.
"I wanted to hear the songs; I wanted to see the dances. I wanted to bring the stories to life," said Sappier.
Yet when her mentor at the time challenged Sappier to write a play, she laughed. "You don't see Indigenous theatre in New Brunswick," Sappier said.
Insecure in her writing, she said as she wrote the piece she developed visuals, music and dance to accompany the words and to better convey her ideas.
The result was Finding Wolastoq Voice, a monumental achievement that pairs dance and theatre to tell a coming-of-age story that is deeply personal. "These stories carry the voices of people. I do it for my people," said Sappier.
For Dr. Lindsay Lachance, the artistic associate of Indigenous theatre at the NAC, the festival's story-building sessions are an integral part of the programming.
"We wanted to invite as many people as possible to engage with our programming, and these free programs give an entry point to people who don't have the resources, or even interest, to attend the actual shows," she said.
"People welcome (Indigenous artists), but on their terms. We need to be welcomed to these spaces on our terms and be supported in the work that we need to do," said Sappier, speaking about the festival as a whole. "I'm tired of compromise. We've compromised for too long."
The festival also provided a valuable opportunity for non-Indigenous people to experience and engage with Indigenous art and artists in a whole new way, said Lachance.
"It allows people to self-educate on Indigenous realities and issues," she said. "Witnessing these stories can activate something personal for audiences, and lead to further education or even direct action."
As audience member Anne-Marie Hogue said midway through the festival, the programming has been "stupendous. I really enjoy these talks because they give you an insider's view of the creation of the piece, and often give you clues to better understand the work."
Hogue and her friend, Anne Sutherland, attended several shows, including any programming designed to supplement main events, such as the story-building sessions.
"Big wow," said Sutherland. "There's so much variety between the shows. And the talks are a good intro to the work. We specifically choose to go to the shows on the same night as these talks."
---
More Stories