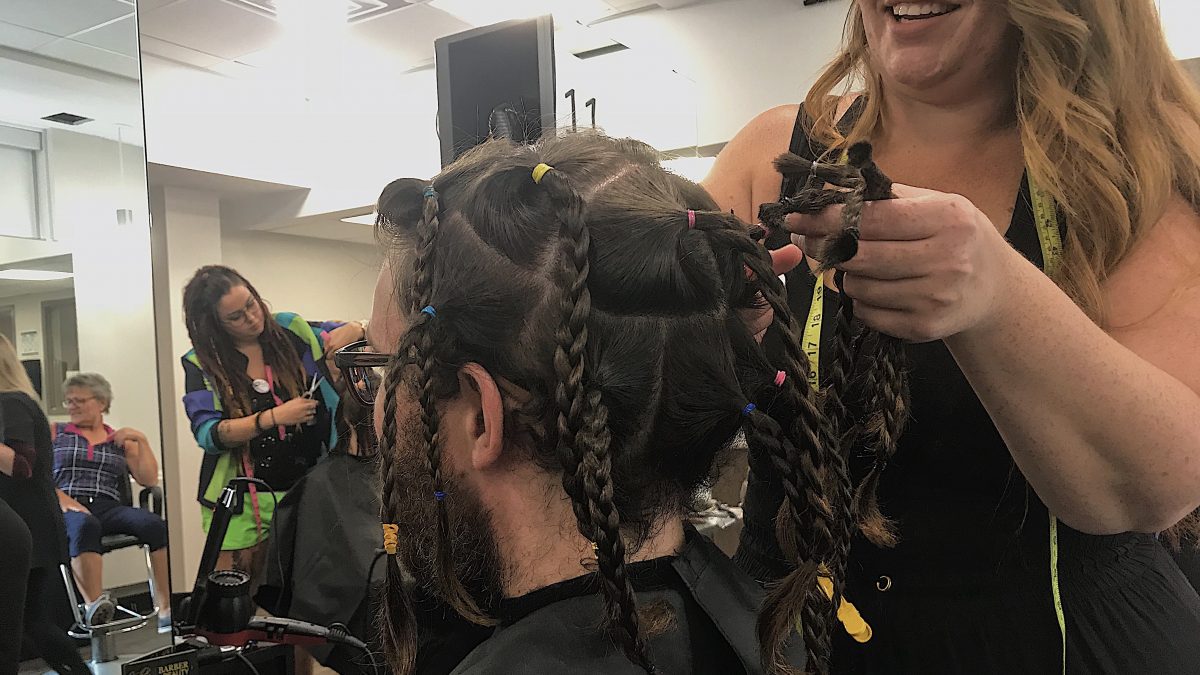 After nine successful years of fundraising and donating vast mounds of collected hair, the Hair Donation Ottawa event to create wigs for Ottawa pediatric cancer patients has become an even bigger do after the volunteer founder of the charitable project handed the reins to the CHEO Foundation.
Fifty volunteer hair stylists snipped thousands of inches from more than 290 hair donors recently at the Algonquin College Salon, Spa and Boutique — the ninth annual hair donation and fundraising event for CHEO.
Since its creation in 2011, Hair Donation Ottawa has generated more than $570,000 for adult and pediatric cancer research and an estimated 25,000 inches of hair to make wigs for children who lost their hair because of chemotherapy, alopecia or other medical issues.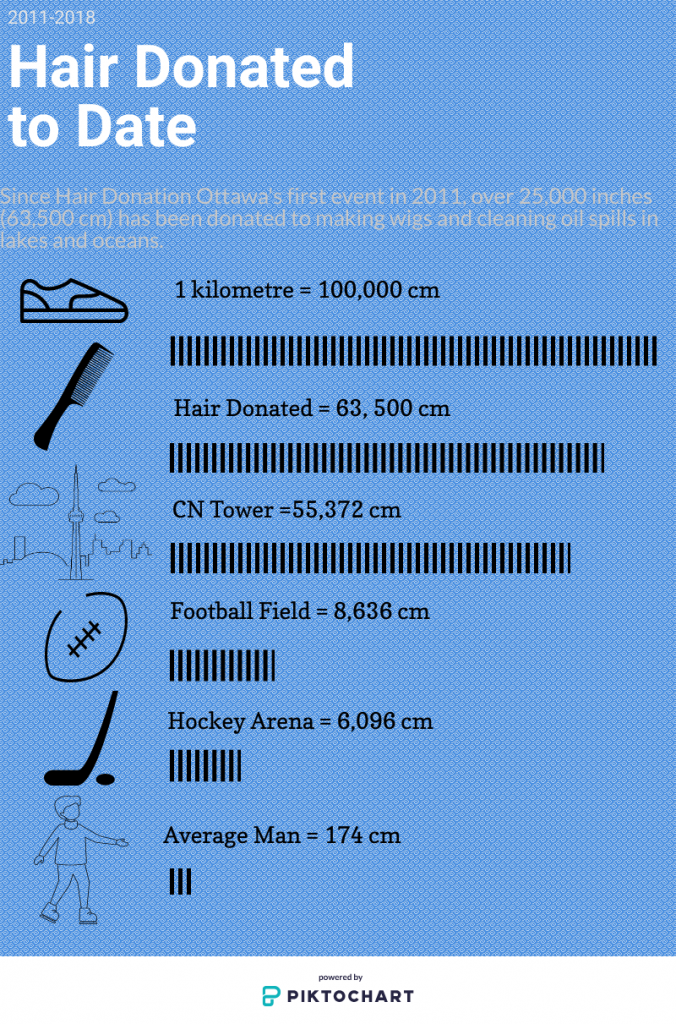 Any hair that cannot be used for wigs goes to Green Circle Salons, which repurposes salon products and clippings — which can be used to make booms — as part of a program that diverts waste from oceans, lakes and waterways, according to the organization's website.
Helene Hutchings founded Hair Donation Ottawa after she was successfully treated for cancer in 2010 and felt the need to give back to doctors and medical researchers who helped cure her to improve others' chances of overcoming the disease.
"The biggest goal I wanted to achieve was advances in cancer treatment for especially our younger cancer patients — because the conventional treatment that works brilliantly for many people is extremely aggressive for children," Hutchings said.
In previous years the event was run by Hutchings and a team of dedicated volunteers, but this year's event was handed off to the CHEO Foundation.
"We have a team of professionals managing all the different details: the social media, the website and the floor here today," said Lydia Blanchard, director of community engagement for the foundation. "We've had the resources to get it to that next level in terms of keeping this growing and making as big an impact as possible."
With the involvement of CHEO, the event produced 2,733 inches of donated hair for wigs, as well as $107,137 for cancer research in Ottawa.
Robyn Skillings is part of the CHEO research institute looking to find a treatment for cancer that does not involve chemotherapy.
"We want to create treatments that are safer with what we call immunotherapies," Skillings explains. "They boost the patient's immune system to fight their cancer, which has been proven as not only an effective way to treat cancers, but it's also safer, as well."
The event created an atmosphere of hope and excitement for donors and families, and focused on the wonders of childhood. Disney princesses and superheroes posed for pictures with eager kids, science lessons and art activities were offered, a selfie station was set up and sweet snacks were available for all.
For many, the event is also a tribute to family members and friends, to those who have survived cancer and to those lost to the disease.
Allison Kolch is a member of the donation team Yaaas Queen's, which raised the most money as a group with $2,975. All members of the group had a story about how their life was touched by cancer.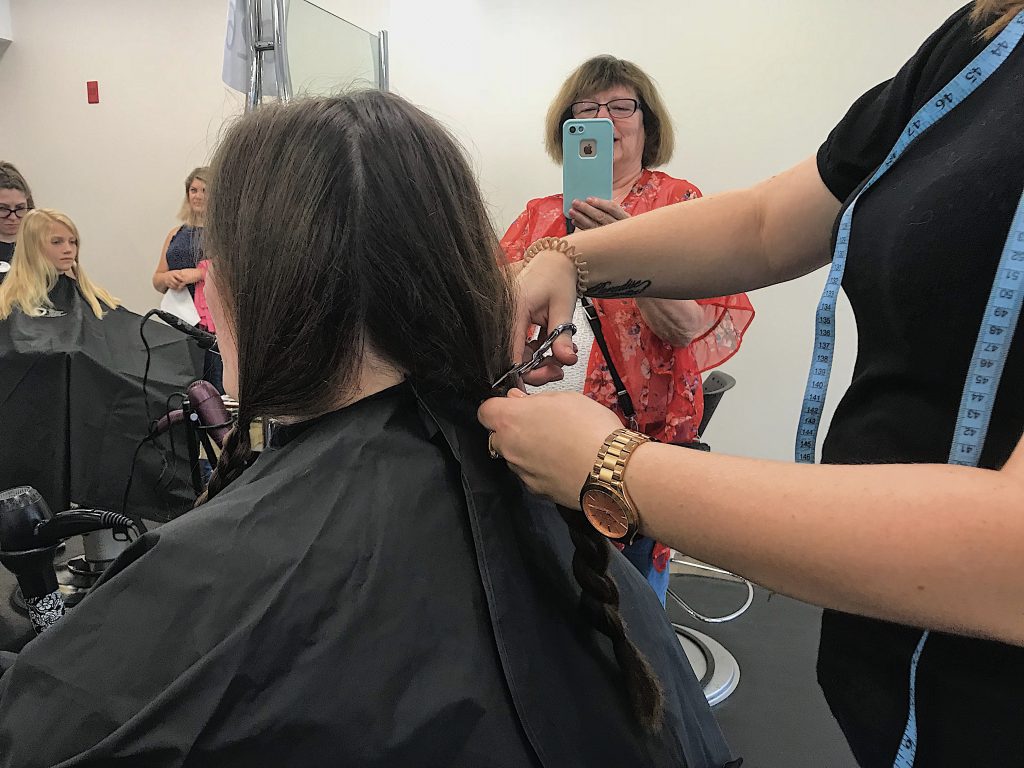 "I'm doing this in memory of two of my cousins," said Kolch, "one who was treated by CHEO as a toddler and one who had breast cancer and passed away about three years ago now. … She had a wedding put on in her last week that was held at the CHEO butterfly gardens, so it's an important cause for us."
While donor Matthew Doucet was in a chair giving 12 inches of his hair to the cause, he spoke about his own struggle with chemotherapy.
"I went through chemo, lost all my hair, and when I started growing it back I just decided I would do this and help somebody else," said Doucet.
"It's a luxury to have hair," he added. "So I think giving it to somebody who's having a hard time — even if it just makes them feel better about themselves for the time they have left — is totally worth it."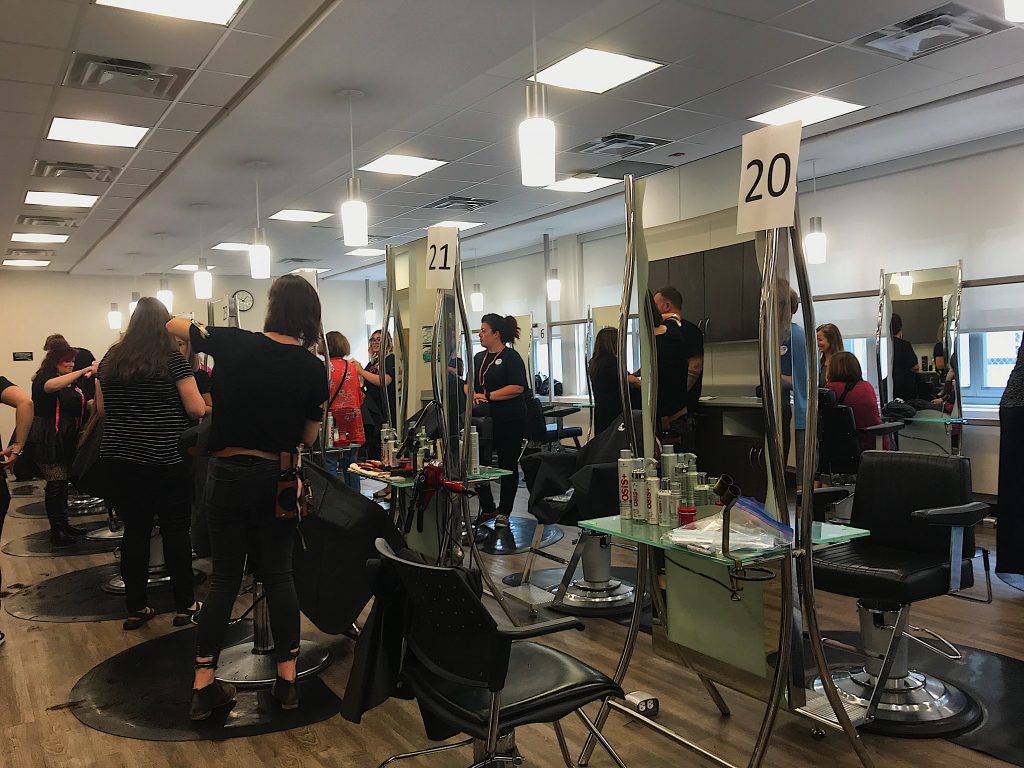 Hutchings, her eyes brimming with tears and her voice shaky, said she is deeply moved by everyone's commitment to the event every year.
"The hair donors, the head shavers; everyone's here for their own story and their own reason and it's fascinating to find out what that is," said Hutchings. "It's just remarkable that people are so wanting to fundraise for such an amazing cause."
Donations are being accepted for CHEO and for cancer research via Hair Donation Ottawa's website until Oct. 31.

---
More Stories