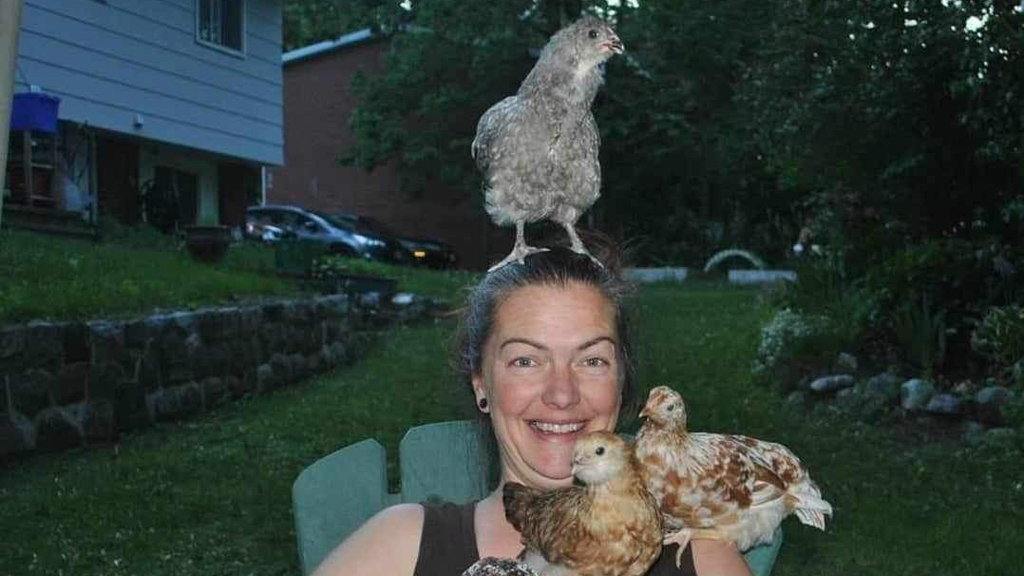 The City of Ottawa has fielded 39 complaints so far this year related to backyard chickens in residential areas, and despite municipal efforts to deter people from keeping fowl in their backyards, the numbers suggest residents aren't keen to give up their fresh eggs.
Roger Chapman, director of Ottawa By-law and Regulatory Services, said bylaw complaints have included, but aren't limited to: noise, odour, waste disposal, attracting predators, potential fire hazards associated with coops, and costs stemming from rescuing abandoned or errant chickens.
Bylaw received 41 complaints related to backyard chickens for all of 2021 and 55 in 2022.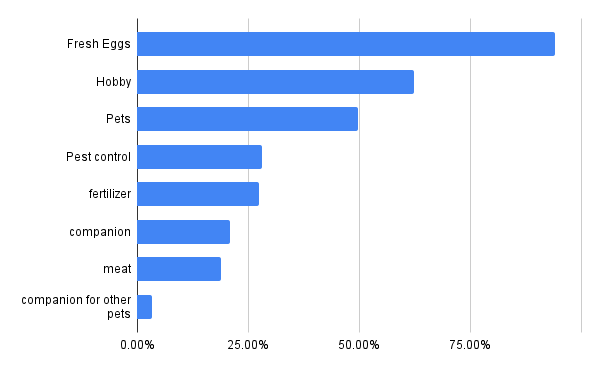 A number of nearby municipalities allow backyard fowl, and there have been past attempts to amend Ottawa's By-law #2003-77, which prohibits the birds in residential zoning (while still allowing them in areas zones agricultural). There's no sign currently that city councillors favour changing the rules.
Nearby Carleton Place OK'd the owning of backyard chicken on March 23, 2021, and proponents in that area say the benefits are vast and the concerns overstated.
Carleton Place resident Kelly Nephin kept six hens in her backyard for years before spearheading adoption of the local bylaw that permits residents in the town to raise hens.
"When places can't have [backyard chickens] I think it is absolutely silly," Nephin said, "I wish towns and cities would be more open to it because I don't see where the problem is."
Nephin, equipped with more than eight years of backyard chicken experience, says concerns noted by the City of Ottawa are "simply not true." Common misconceptions about chickens, she said, are "that they smell, they are noisy and that they bring in predators — none of that is true."
"They aren't bringing in any predators that aren't opportunists and already there, they're quieter and …not nearly as stinky as someone who doesn't clean up after their dog," she said.
Toby Randell, the mayor of Carleton Place and lifelong resident, said when he stepped into Nephin's backyard for the first time, "you wouldn't know the chickens were there. I assumed there would be a smell and mess, but truly none of that happened. The chickens are good composters and clean up a lot of food scraps," Randell said.
Since Carleton Place enacted its bylaw in 2021, Randell said he has "not heard of one incident of a chicken coop being raided or a chicken dying from a predator. I can only comment on my community's experience and I can say it has been almost entirely positive."
However, Randell noted, there are discrepancies between Carleton Place and the national capital. "You aren't comparing apples to apples with Ottawa and Carleton Place," he said.
"It's much more dense in certain parts of Ottawa and regulating space from neighbouring properties is an important aspect of regulation. I could see how enacting a bylaw like this in a city as diverse in terms of subdivision and density could be really difficult," said Randell.
In Ottawa, he said, "It would be interesting to see how they [city council] could incorporate it with the eclectic sizing of the housing; it would have to be a different bylaw than what Carleton Place has."
Brigitte Pellerin, an Ottawa resident and freelance journalist who wrote an article endorsing backyard fowl after Gatineau allowed urban residents to own chickens back in 2019, said challenges unique to Ottawa shouldn't sway councillors from revisiting the rules.
"It is not too big of an [initiative] to tackle because other places have tackled it, allowed backyard chickens, and the sky did not fall," Pellerin said, "I'm not a specialist in what regulations need to be in place, but look at cities who have implemented [backyard chickens] successfully, including Gatineau, and look at what regulations they have on the books and maybe start from there."
As of September, 2023, a number of cities in Ontario allow urban chickens including, Toronto, Kingston, Brampton and Gatineau.
As for Ottawa, there is a backyard-chicken petition on change.org.
---
More Stories