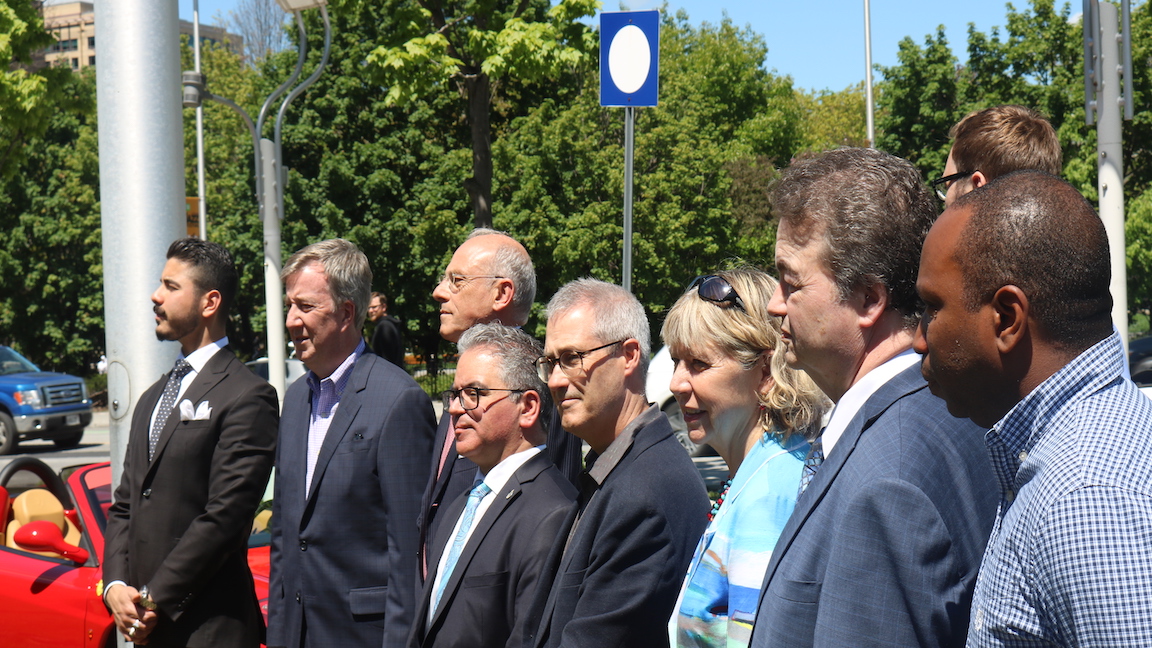 We cannot display this galleryThe Italian week festival kicked off at the Ottawa City Hall, celebrating its 45th year on June 6.
The grand opening was well attended and started the Italian week off with speeches led by president of the Italian week festival committee, Alessio Monterosso, and the raising of the Italian flag.
Several community representatives were present, including member of parliament Francesco Sorbara, Mayor Jim Watson, city councillor Rick Chiarelli and Italian Ambassador Claudio Taffuri.
This year's Italian week festival aims to revitalize the Italian culture and tradition throughout the week of June 6 to 16.
The week is filled with expressive arts, music, cuisine and activities that engage not only the Italians of the Canadian community, but also people from different backgrounds.
Gina Maddelan, executive director of the Italian week festival Committee, said "this year we are aiming at delivering more Italian cultural events to the community."
"We want to become a bridge for the different generation and also a part of contact for the different components of this community," said Monterosso.
As the festival focuses in bringing the community together, former board member of the Italian week committee, Tony Lofaro, said he is hoping to reconnect with people he normally does not meet.
"It's good to reconnect with your roots and share it with the people of Canada, celebrating our history and culture."
City councillor Rick Chiarelli reminisced about the times he was a teenager in the '80s where it was all about getting people to notice that there are Italians in Canada.
"Now it's more about being a major part of the community," said Chiarelli.
---
More Stories