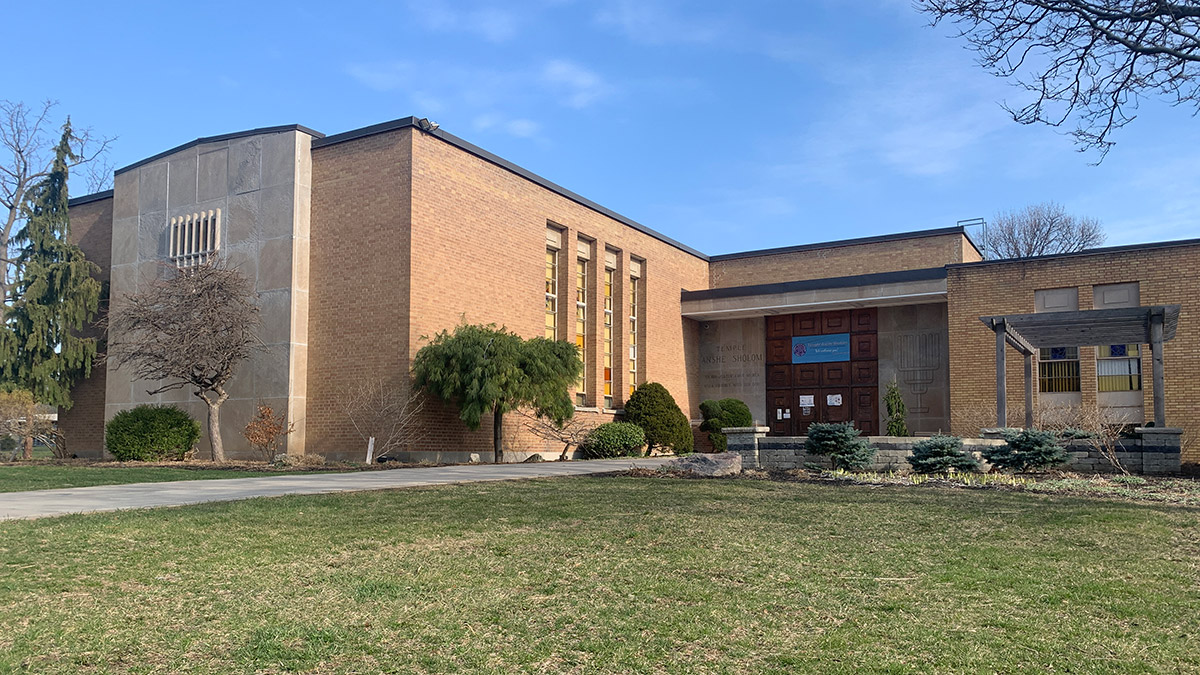 Over the past year, synagogues, churches, mosques, temples and other places of worship have made the shift to online services, occasional outdoor gatherings or socially distanced indoor ceremonies with severely restricted capacity.
This year, the Christian and Jewish Holy Weeks – Palm Sunday to Easter and Passover respectively – coincided, marking the one-year anniversary since the first time these holidays were celebrated during the pandemic.
Since then, some churches, such as three in the Fraser Valley of British Columbia, have resisted public health directives and stated lockdown orders infringe on their freedom of religion.
In Ontario, religious services occurring within the grey lockdown zones could hold services indoors, but at only 15 per cent capacity.
At Temple Anshe Sholom in Hamilton, which entered lockdown on March 29, one day after the start of Passover, Rabbi Jordan Cohen said the theme of Passover aligns with its second celebration during lockdown.
Journey to freedom
"Passover is about being redeemed from slavery and making the journey to freedom," said Cohen. The Hebrew word for Egypt — from which the Hebrews escaped — is mitzrayim, meaning "the narrow place," said Cohen.
"People were feeling very much that they were still stuck in that narrow place and were yearning very much for an opportunity to emerge to a place of freedom once again."
Since the initial lockdown in spring 2020, the synagogue has moved its classes and Shabbat services online. They recently celebrated an online Passover seder – a ritual feast marking the beginning of Passover – with a few hundred people in attendance.
"The number of people participating has actually skyrocketed for us. A lot of people are feeling the need for spiritual engagement and communal connection," said Cohen. "We've also seen a huge increase in people expressing interest in converting to Judaism – the pandemic really seems to have brought out a spiritual need that may not have been as pronounced prior to the pandemic."
Community is crucial
As for Passover 2021, the Temple Anshe Sholom helped to co-ordinate deliveries of flowers to families and Passover food to vulnerable community members.
Passover comes as a time of joy in a dark period, said Cohen. "It really was so important for us to try and bring a little bit of that sense of joy and celebration into people's lives just as a counter to what so many people are feeling."
Community is also crucial for St. Patrick Parish, said Father Jarek Pachocki, one of the church's two priests.
From its location in inner-city Hamilton, the church operates the De Mazenod Door, an outreach program that feeds up to 500 people per day.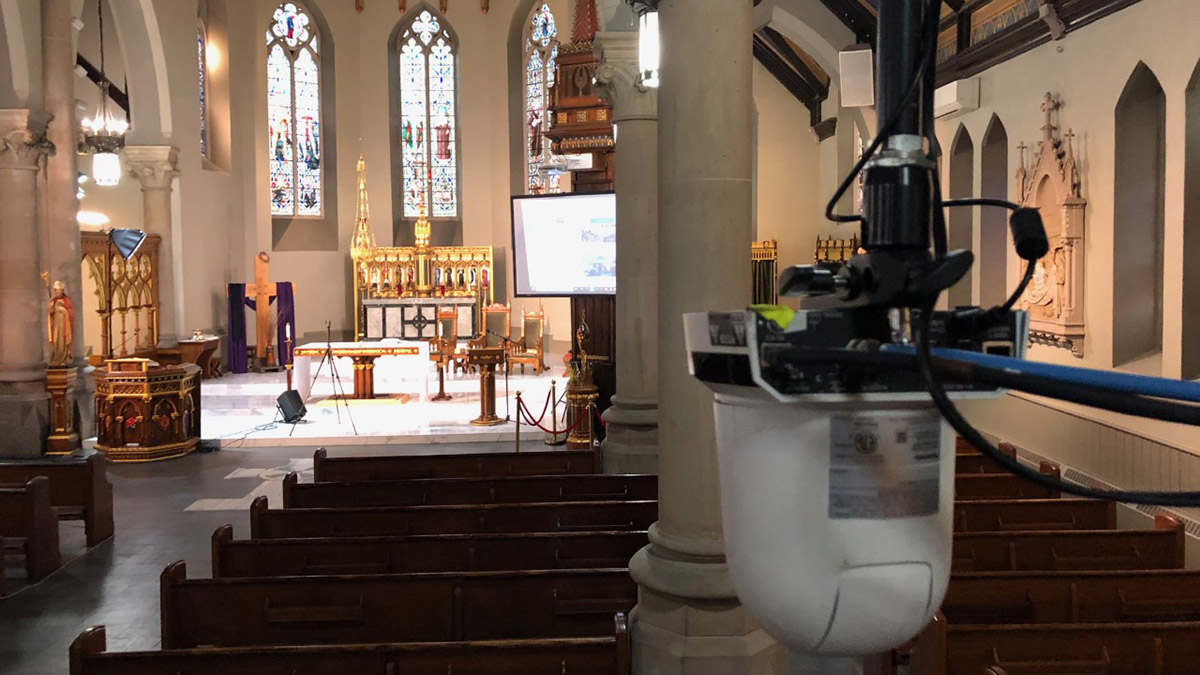 The church, like many others in Hamilton, celebrated Easter in complete lockdown last year, with no parishioners in the church building. This year, the service was held with 15-per-cent capacity, with parishioners pre-registering to attend and sitting in pre-assigned seats spaced safely apart. They also livestreamed the service to those watching at home.
"Many people are still afraid," said Pachocki. "It's about fostering community and getting people engaged, so they feel that they belong."
The hybrid masses are enabled by cameras, other filming equipment and a studio, according to Pachocki. The cameras were installed within the first weeks of the initial lockdown.
The professional setup contrasted with the first online mass in March 2020, on Facebook Live via iPhone, when Pachocki mistakenly had a googly-eye filter on for the first moments. "That was quite an experience," said Pachocki, laughing. "It was funny."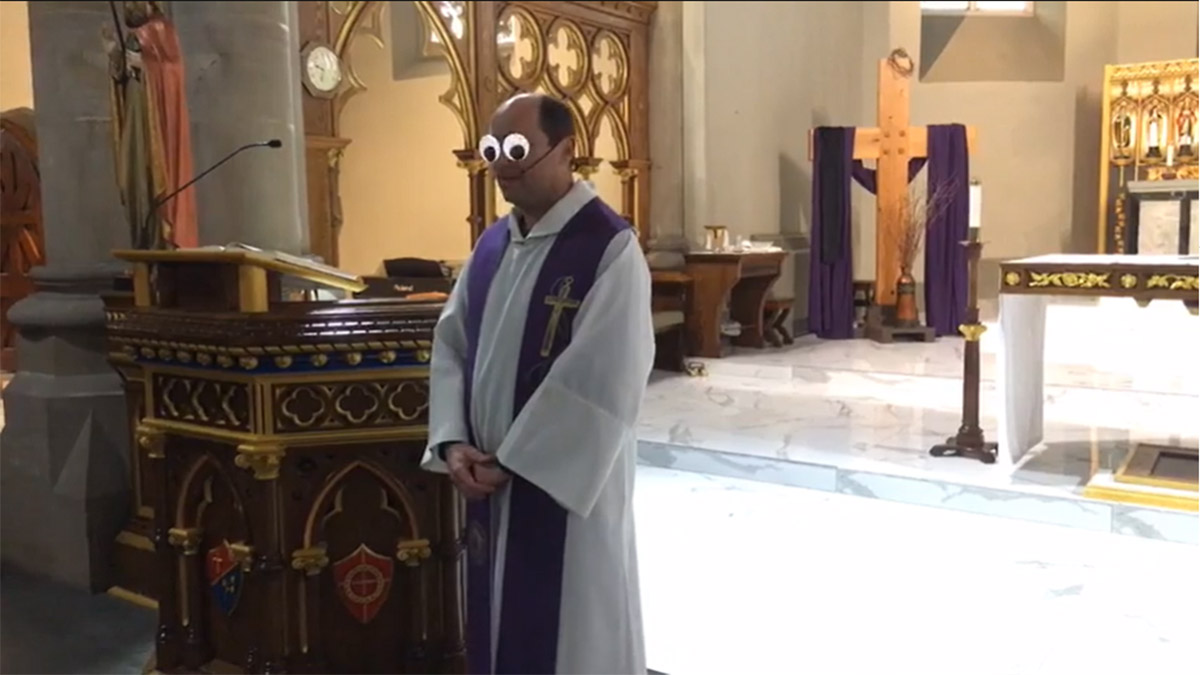 These sudden shifts came after the church had considered offering hybrid services even before the pandemic. Even then, said Pachocki, he didn't believe the lockdown would last longer than three weeks.
It was the same for Rabbi Louis Sachs, the associate rabbi at Beth Tikvah Synagogue in Toronto. He said when the synagogue shut down in March 2020, he expected it would be open in a month.
"Judaism places very high value on protecting somebody's life," said Sachs, meaning to protect members, there needed to be restrictions in place.
This is complicated by Shabbats generally often not involving the use of electronics, and the need for 10 people to fulfill a minyan (a quorum of people to perform certain parts of the service), said Sachs.
"It's not just about the prayers, it's about a sense of connection to each other, and that's been difficult to recreate online," said Sachs.
There are benefits of having virtual Shabbat services, which will likely be available post-pandemic, said Sachs. There are members of the synagogue who cannot attend physically due to being homebound or bedridden, he said.
"We have people that could not have attended our service before who are now able to," said Sachs. Now, he said, grandparents and great-grandparents who live too far away to see their family member's bar mitzvah or baby naming can do so via the camera system. "So, in that sense, it's been good for us to learn how to adapt and use these new technologies."
---
More Stories