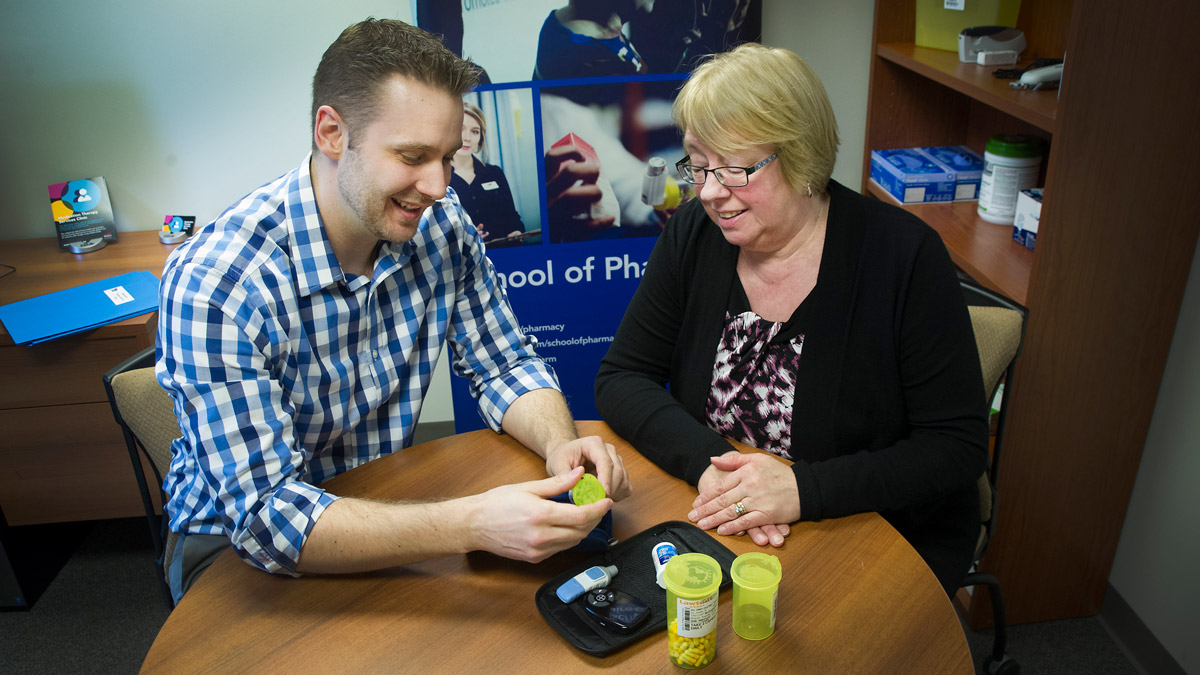 According to a study done by the Canadian Medical Association Journal (CMAJ), Ontario saw an almost 80 per cent decrease in primary health-care office visits and a 56-fold increase in virtual visits during the early months of the pandemic. This has many people considering the future of online platforms in the delivery of health care.
"On Maple specifically, we added over a million new users and consultation volumes more than tripled since the start of the pandemic," said Brett Belchetz, CEO and co-Founder of Maple, a virtual platform where members can connect with doctors and receive virtual health advice and prescriptions in Canada.
Jeremy MacDonald, a pharmacist at the Memorial University of Newfoundland's School of Pharmacy in St. John's, N.L., works at the school's Medication Therapy Services Clinic.
MacDonald said he has primarily been meeting with patients virtually since the clinic shut down in-person operations when the COVID-19 pandemic hit in March, and thinks he won't return to in-person work in the immediate future.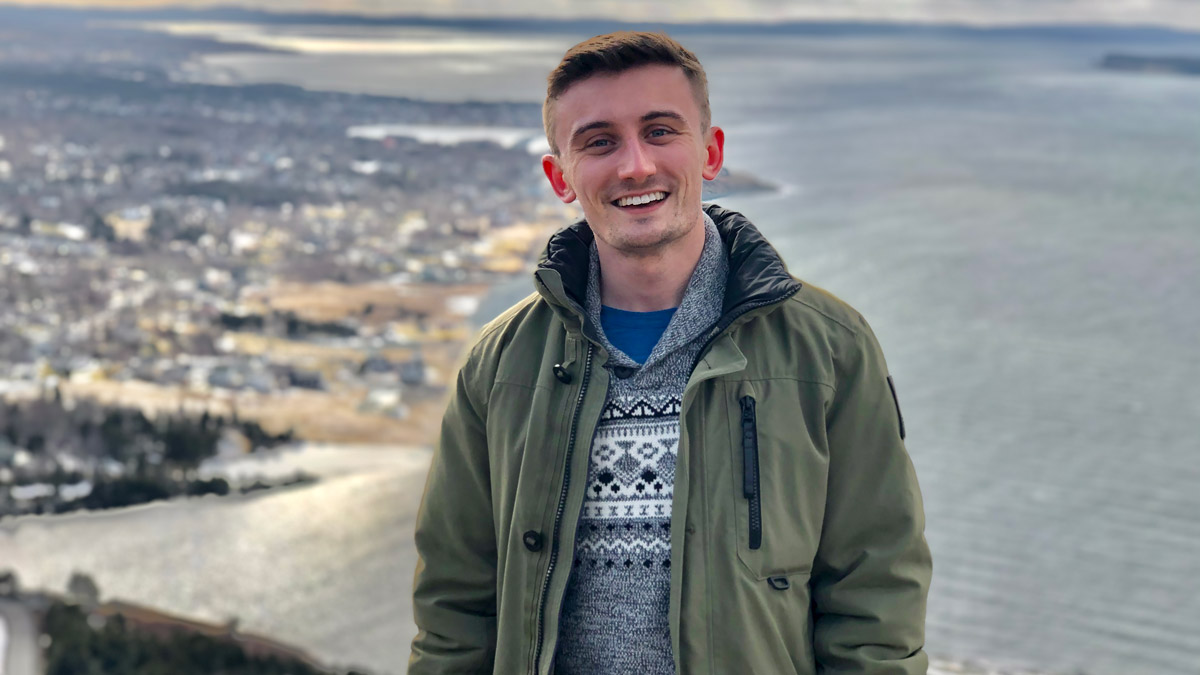 Telemedicine (providing health care by phone or online) isn't new — remote communities have had access to virtual care for years. But MacDonald says the scale of it in Canada has changed.
"It's just kind of exploded over the past year, and I think just being open to telemedicine, it's probably the best thing that we can do right now during the pandemic," he said.
Over the past year, Maple worked with Shoppers Drug Mart to provide nearly 20,000 virtual appointments to Canadians who were trying to adapt to a worldwide pandemic. (Shoppers Drug Mart owner Loblaw Cos. Ltd. owns a quarter of Maple.)
"We now see several thousand patients a day on our busier days — to put this into perspective, that's similar to treating roughly 10 busy Toronto ER's worth of patients virtually," Belchetz said.
Working mostly with an elderly population, many of whom have not used virtual services like this before, MacDonald said the shift online has had challenges.
"Oftentimes there may be barriers, especially during the pandemic when we're at a higher alert level system, [elderly patients] are not able to have people visit them or help set up a computer or a tablet for them," he said.
Despite technical difficulties, MacDonald said virtual health care could level the playing field between rural and urban patients. He explained that in Newfoundland and Labrador, there is a large number of residents in rural or remote communities that have historically had to travel to St. John's for specialist appointments they can't access closer to home.
"I predict that a lot of those appointments maybe would be virtual visits. That would save the patient days to travel and maybe up to a 10-hour drive, or if they live in Labrador, it could even be a flight into St. John's, which is expensive," he said.
Lexi Symonds, a fourth-year student at the Memorial University School of Pharmacy, said she can definitely see the appeal of online pharmaceutical services.
"It sounds like something that is just kind of inevitable, as patients are looking for quicker, more accessible ways to get access to medications."
Symonds is also the vice-president of professional affairs of The Canadian Association of Pharmacy Students and Interns (CAPSI).
CAPSI is an association founded to promote and advocate for the interests of Canadian pharmacy students and serves as a student council for pharmacy students across Canada.
"As new generations [grow] up, I feel like it's just natural with online shopping, online appointments for it to just also follow suit with online pharmacy."
For quick appointments, MacDonald said he thinks it's likely that specialists will use teleconference software clinics to provide accessible health care in the future.
"I only predict that as time goes on, and [virtual care] is going to become more common, people are going to become more comfortable with it," he said.
Symonds said pharmacists had to step up during the pandemic given the fact that many doctors' offices are closed.
"We have been working in the community and hospitals continuously throughout the pandemic regardless of alert level, regardless of quarantine," said Symonds.
"I don't know how many times in pharmacy school we've heard that pharmacists are the most accessible health-care providers. But now more than any time, I think it's really obvious that that's the case."
---
More Stories