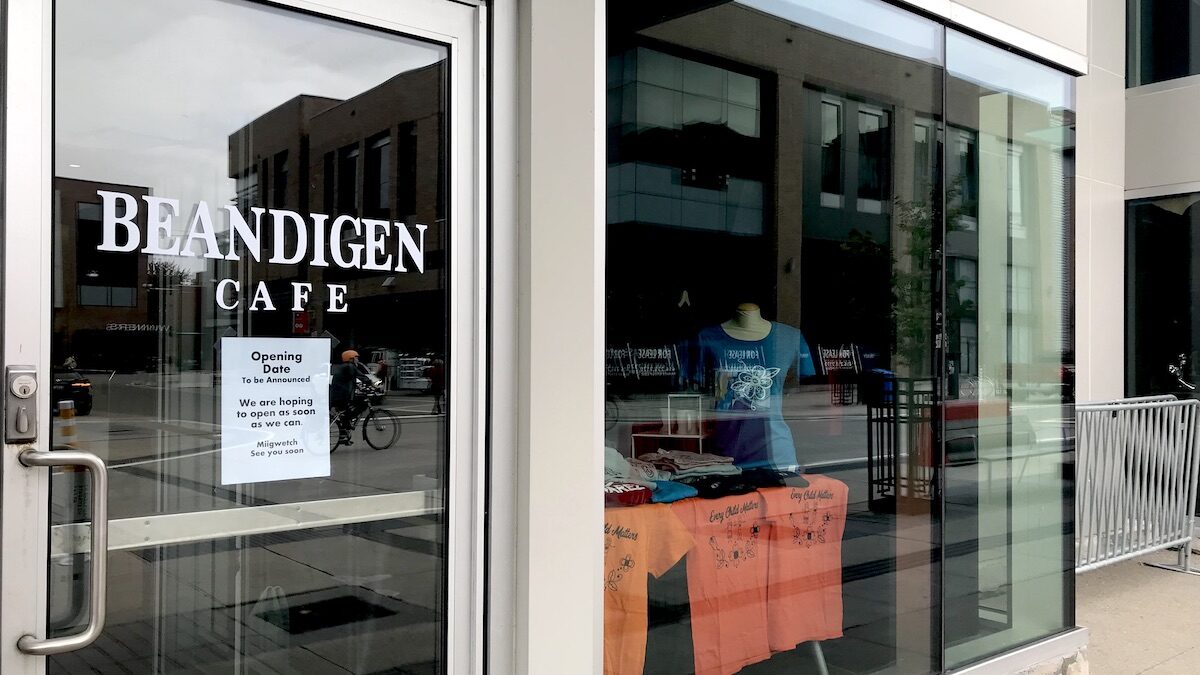 A new Indigenous-owned café has moved into Lansdowne after being selected from a series of applications for a temporary business opportunity.
When it opens formally, Beandigen Café will feature Indigenous artists, Indigenous-designed merchandise, coffee and food, said owner Paula Naponse. The café is located on Exhibition Way in a space previously occupied by Lauft and is the newest addition to the bustling area.
Naponse was the winner of an application based "pop-up shop" opportunity put out by Ottawa Sports and Entertainment Group (OSEG).
"OSEG recognizes the local business community, particularly in the hospitality and retail sectors, has faced considerable challenges over the course of the pandemic," said OSEG on the Lansdowne Live website in July.
"This is a great opportunity for small businesses and individuals that might not have thought it possible to establish a business at Lansdowne," said OSEG president Mark Goudie.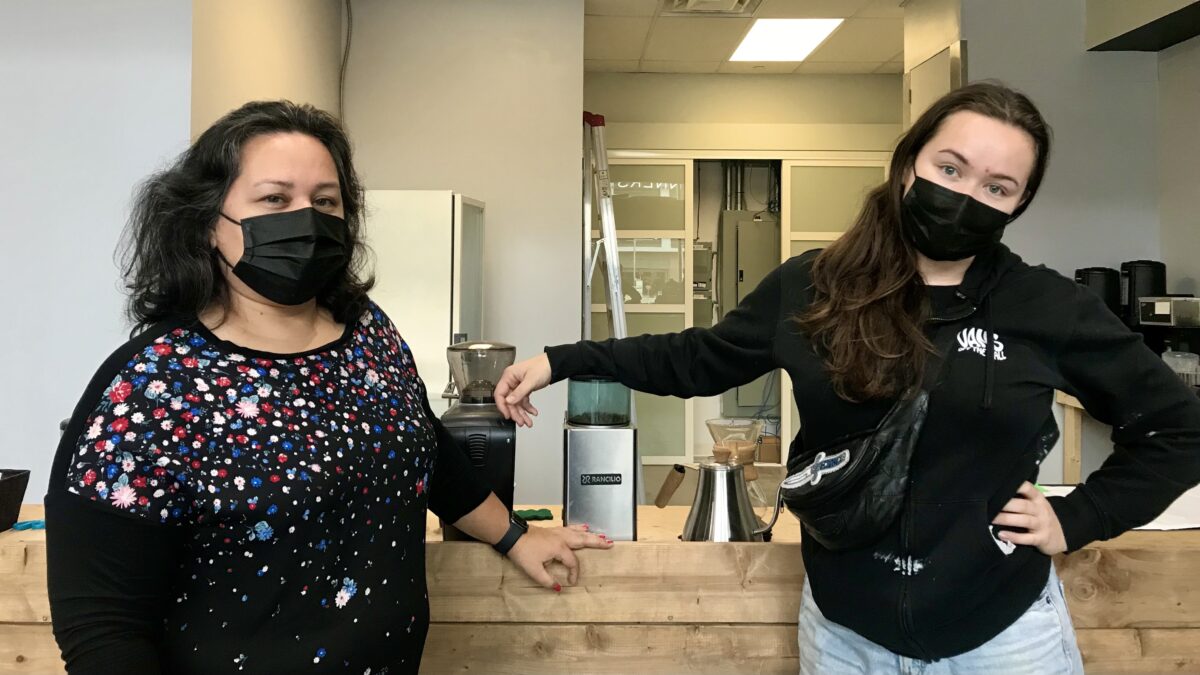 Naponse is the owner of an online Indigenous clothing brand called Ondarez Clothing and has been wanting to expand for a long time, she said. "This is a really big step for us, one we wanted to take. We felt this was something that was needed."
Ondarez has been operating online since 2008 and Naponse said she's excited that with Beandigen she will have an in-person connection with her customers.
Naponse is opening Beandigen in collaboration with her daughter, Jayde Naponse, who also owns Jayde Micah Designs, which sells handmade beaded jewelry and accessories.
"We're literally small businesses, it's all out of our homes. I don't think we'd be able to do something like this if it we didn't go with this group," said Paula.
"Now that we can actually be outside again and see people, it's really exciting to be able to sell in person," said Jayde. "I haven't sold my work in-person in way too long, so it's nice to have a space to be able to do that."
However, instead of customers and the sounds of traditional Indigenous performances, Beandigen in late September was still filled with cardboard boxes and empty chairs because of an unforeseen plumbing issue, which delayed their opening.
"It's really frustrating, we wanted to be open last week," said Paula. "We already have people knocking to ask if we're open. We wish we could say yes."
"If you're trying to open a café, plumbing is one of the first things you think about. It's where the café starts and where it ends. We can't function without it," said Jayde.
Their earliest date for when they will be able to open is Oct. 16, said Jayde. "We only signed the lease in early September, so it's very fast," said Paula.
Despite the plumbing issues, the process of starting their business has been going smoothly thanks to OSEG's support, said Paula.
"They've just been really good on a lot of things," she said. "If I ever needed something they'd always answer and help me. It's not necessarily just saying, 'Here's the space, go ahead and do it'."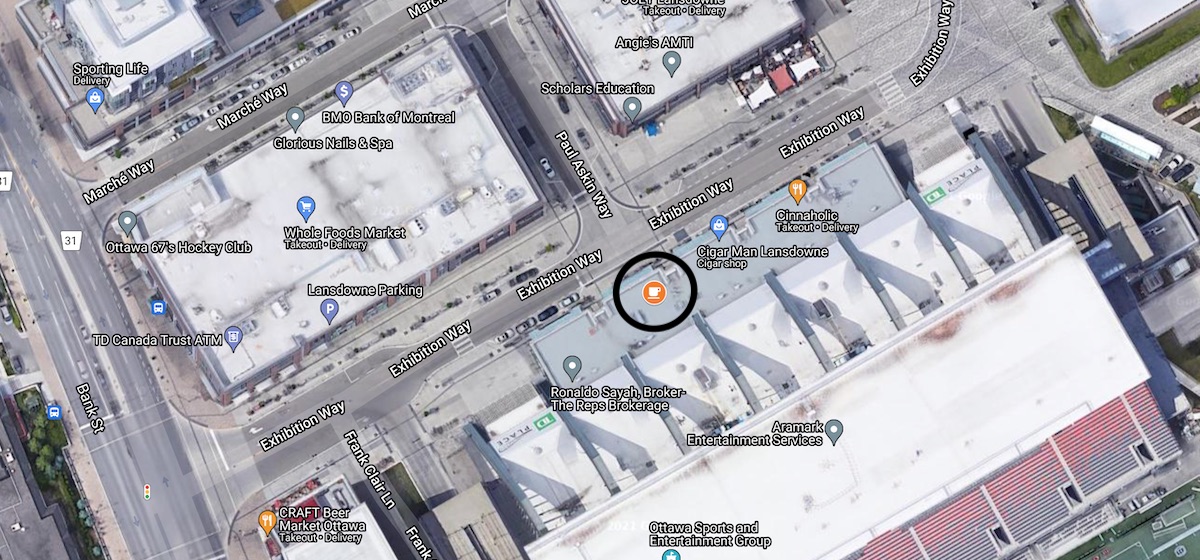 Visitors will be able to experience a variety of Indigenous art installations in the café, said Paula. "We're working on featuring other Indigenous artists in the space so that when you come in here you'll be able to see a range of different art forms."
Beandigen is a play on words from the term "welcome" in Anishinaabemowin (Ojibway), which inspired the name and feel of the café, said Jayde.
Beandigen's spot at Lansdowne is temporary, but Paula said she is hoping they will be able to stay for a full year.
"After six months, we'll see how everything's going and determine if we're going to be here for a year," said Paula. "But either way, we're starting something. This café is going to start here and keep going."
---
More Stories