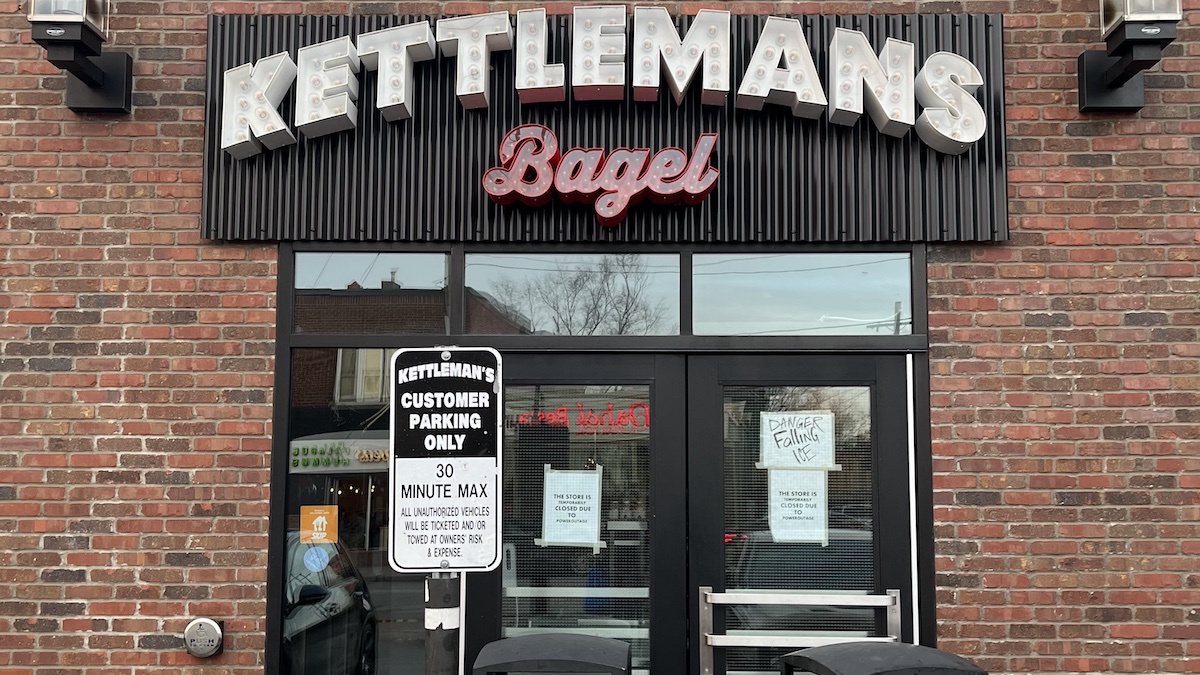 For 30 years, hungry Ottawa residents have relied on Kettlemans Bagel Co., a city staple, for a bite to eat — no matter the time of day or the time of year. Famously operational 24/7, 365 days a year, the always-open eatery was finally forced to shut down for about 24 hours after Wednesday's ice storm knocked out power across parts of the city.
Kettlemans' Glebe location at the corner of Bank Street and Holmwood Avenue went dark Wednesday evening and remained lights-out until Thursday at 8 p.m., forcing the proudly 24/7 woodfire bagel shop to close its doors – but not lock them.
Because it never closes, Kettlemans doesn't have a lock, and the owners don't have a key. And, with their in-store menu proudly advertising their always-open, lock-free front door, Kettlemans can never be left unattended – even when it maybe should be.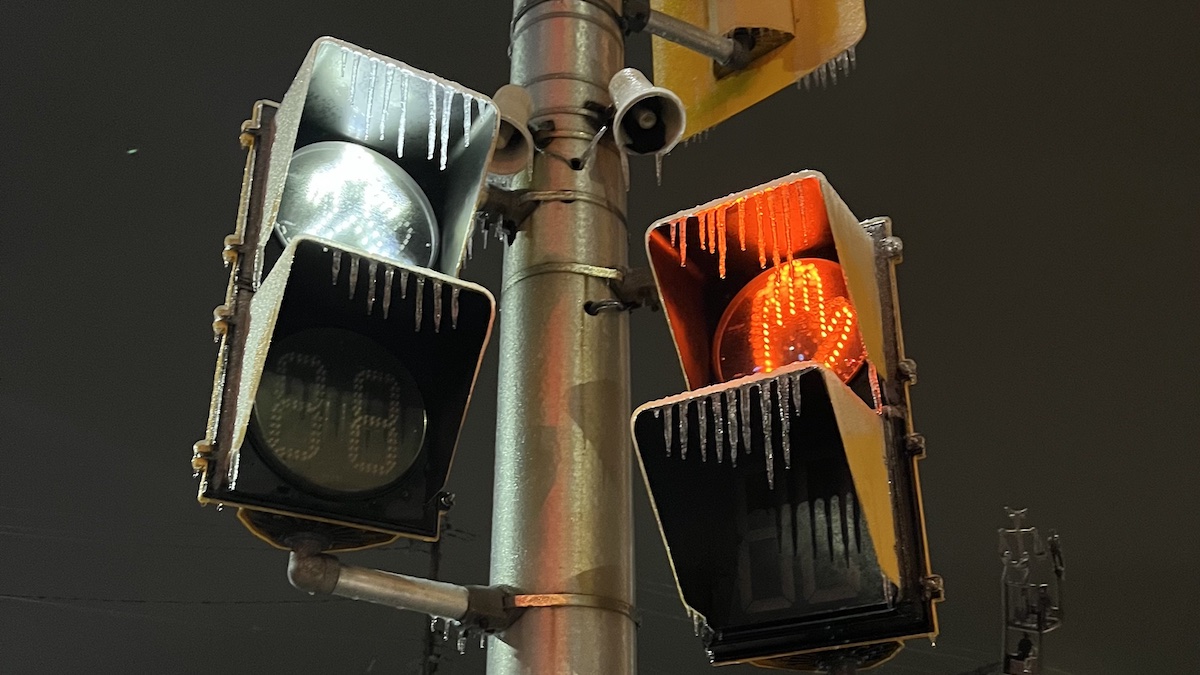 During the power outage, employee Ahmad Reid said he and his co-workers stayed in the restaurant in shifts, surrounded by unrefrigerated sandwich condiments and cream cheese, while they waited on Hydro Ottawa to restore electricity.
The plus side? All perishable items must go.
"There's no power, but we still have food in the fridge, so we've been eating it," said Reid, noting that in his six years at Kettlemans, he's never seen the shop close.
Outside, would-be customers were met by makeshift "CLOSED" signs taped to the unlocked doors.
Ottawa residents Elisabeth-Anne Roy and Dani Prapavessis planned to finish their eight-kilometre run Thursday evening with a stop at Kettlemans. Prapavessis's running backpack, which she expected to fill with bagels — eight of them, she thought; "one for each kilometre" — would return home empty.
The bagels were supposed to be for Prapavessis's parents in London, Ont.; she said they request a fresh supply of Kettlemans bagels every time she travels from Ottawa.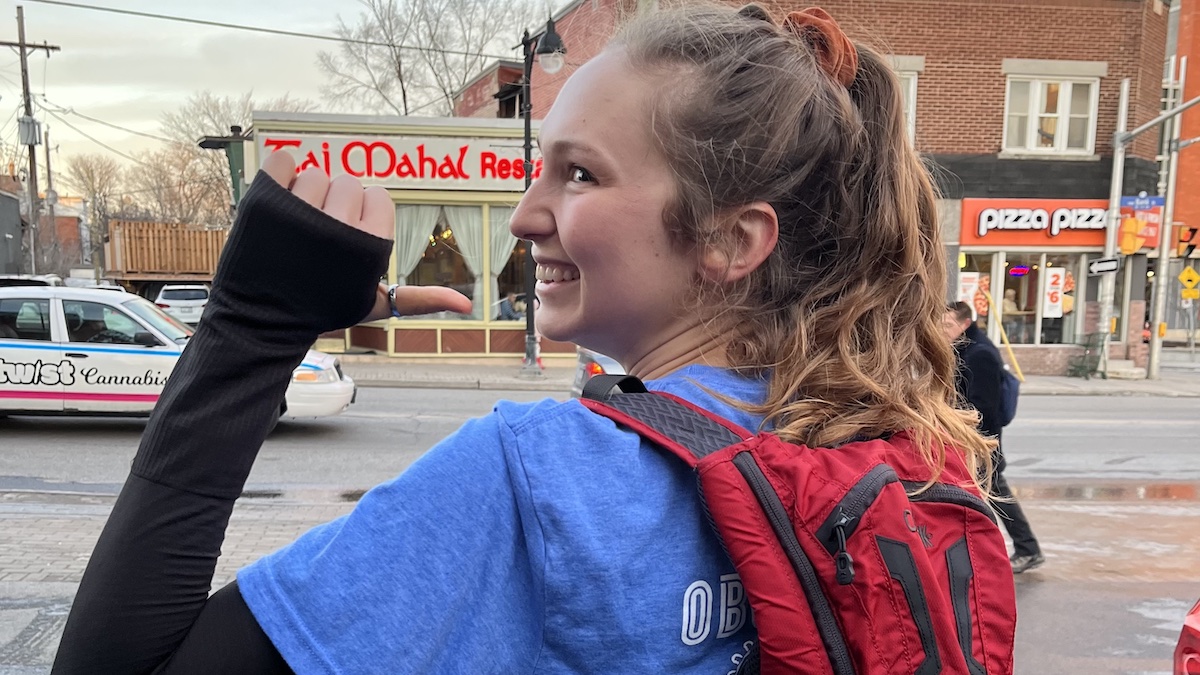 "They're an Ottawa classic," said Roy. "I think people like them so much because they're made with real ingredients and they always taste fresh."
Since its opening in 1993, Kettlemans has drawn national attention for its unique woodfired specialty.
Kettlemans' Montreal-style bagel-making process features a non-stop flow of dough, kneaded and twisted into circles, shuffling in and out of a woodfire oven. Bakers transfer the bagels on a long, wooden paddle to a mountain of chewy, mouth-watering perfection.
Bagel fans can rest easy: as of Friday morning, Ottawa's late-night food spot was back in business, just in time for Easter weekend.
The shop's Twitter feed was once again trumpeting its come-anytime claim to fame: "We never close, we are open 24 hours, 365 days of the year!"
---
More Stories