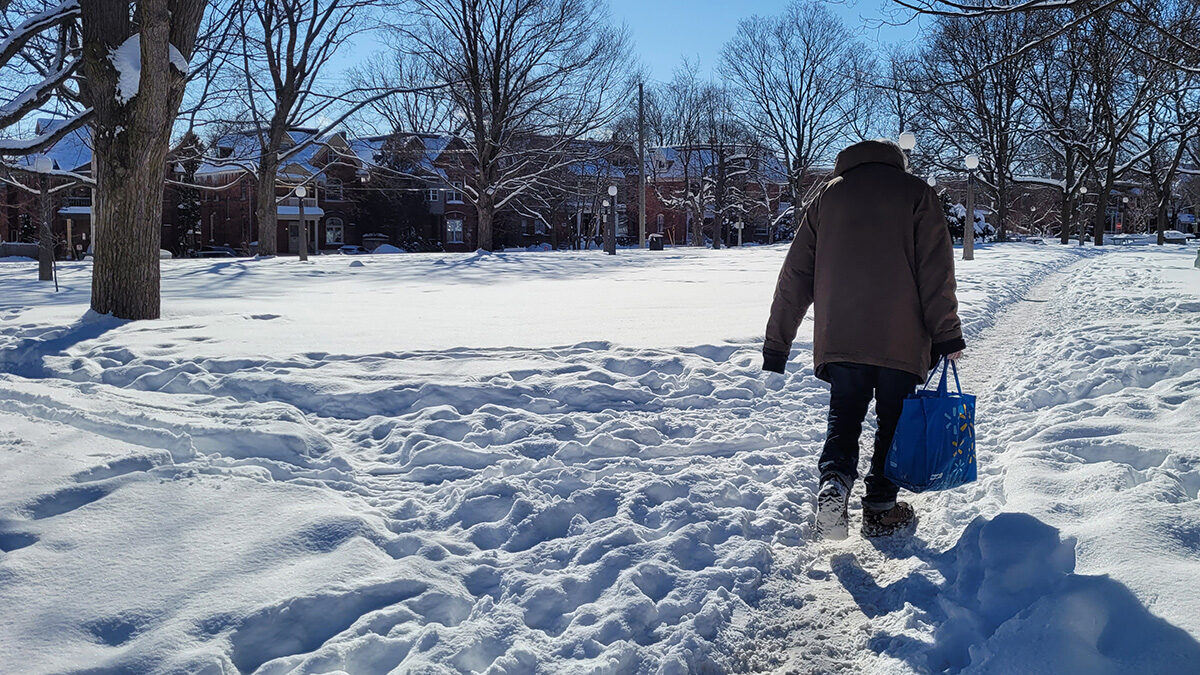 If you've visited the urban core of Ottawa recently, you can't have missed the construction. The city's residential intensification policies — aimed at boosting the population of older, downtown communities to animate inner-city life and reduce costly, polluting urban sprawl — have spawned housing developments in Centretown, Hintonburg and other neighbourhoods in the central area.
And when developers build in Ottawa, they're expected to include a certain amount of green space in their projects. If they can't comply because of property-size limitations or other factors, they must contribute to the city's "cash-in-lieu of parkland" fund.
Forty per cent of that money goes into a general fund for the whole city, and the other 60 per cent goes into a local community fund to be used in the ward where the development is located. Either way, the money has to be used to expand, improve or maintain public parkland in Ottawa.
In January, the city's planning and housing committee reviewed the available cash in the fund. Between the ward-specific and city-wide funds, more than $41 million was available as of September 2022.
'Kitchissipi Ward is rapidly intensifying. We're adding a lot of population through towers and infills. As the population increases, people's concern has been to ensure that we have the amount of parkland space to try to keep up with that population.'

— Jeff Leiper, city councillor, Kitchissippi ward
Some of the biggest allotments were for wards that make up Ottawa's central urban area, including Somerset — which has more than $5 million available — and Kitchissippi (more than $2 million).
Cash-in-lieu of parkland "is actually one of my favourite funding sources," said Kitchissippi Coun. Jeff Leiper, "because councillors have really significant control over how it's spent. We don't have a lot of authority as individuals over very much that the city does. We can, you know, direct the city to do things according to votes, but, as individuals, we don't get to do very much — except for cash-in-lieu of parkland."
Leiper explained councillors are responsible for directing the money to new projects and initiatives. He connects with special-interest and community groups to get a sense of what the community wants.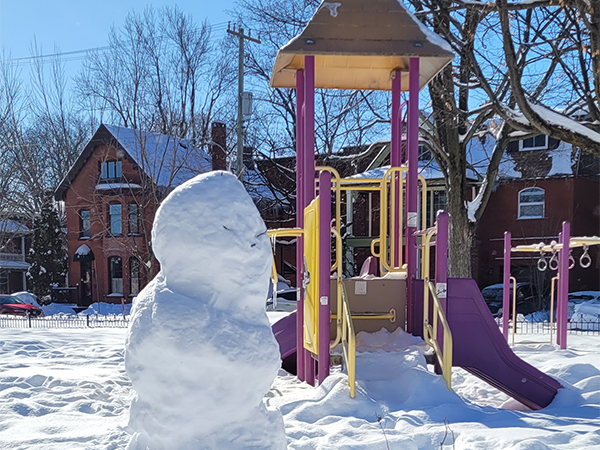 Mary Huang, president of the Centretown Community Association, said the downtown core has the lowest ratio of parkland-per-resident in the city.
The neighbourhood falls mostly within Somerset Ward, which had $5.2 million in its ward-specific cash-in-lieu fund, according to the January committee report.
But Huang said it sounds like a lot more money than it actually is.
"If we want additional parks, it's expensive, because land is expensive," said Huang. She estimates that a single lot in desirable parts of the city — including Hintonburg, Westboro and Centretown — can cost $1 million or more, and a park of a decent size would be made up of two or three lots.
Since taking office in 2014, Leiper said he has used the cash-in-lieu fund to do things like replace the fieldhouse at Laroche Park in Mechanicsville and refurbish Reid Park in the Civic Hospital neighbourhood with a new fence and playground equipment.
However, he said the community is interested in more — not better — parkland.
"What has become fairly apparent," said Leiper, "is that the community is interested in increasing the amount of parkland that is available in the ward as we intensify. Kitchissipi ward is rapidly intensifying, we're adding a lot of population through towers and infills. As the population increases, people's concern has been to ensure that we have the amount of parkland space to try to keep up with that population."
Recently, he arranged for the city to purchase two lots in his ward to be turned into new parks using cash-in-lieu funds: one on Ladouceur Street in Hintonburg and another just to the west on Spencer Street in Wellington Village.
"By the time we demolish and build actual parks on those properties, we're looking at $3.5 or $4 million worth of acquisition, demolition, and construction costs," said Leiper.
Tanya Nash, a resident in Leiper's ward, says that the COVID-19 pandemic has significantly affected the way that she engages with parkland. Her daughter is 11 years old and Nash said she took her to meet friends at the park during the pandemic.
They were limited by which ones had a bathroom available nearby, so Nash noted the importance of public restrooms on parkland. Unfortunately, when they finally found a park that would work, they were still left wanting.
"Parks are set up for kids that only get 15 minutes to be outside," said Nash, "and they have a whole burst of energy so they gotta run and climb on things. But there wasn't really any place for the kids to just sit and be outside. They would bring stuff to draw on and they'd have to be out in the hot sun 'cause there's only three picnic tables in Hintonburg Park. It's all set up for kids who are really active. We need more tables and more shaded areas for people who don't have that need for adrenaline release."
Nash said that she and her daughter often choose to visit the Dominion Arboretum near Dow's Lake for walks because it is quieter and more shaded. But she feels larger parks closer to home are essential. Her daughter has myopia (nearsightedness) that became more severe during the pandemic, and her doctor recommended that she be outside looking into the distance for 20 minutes a day. This was a challenge during the pandemic in small, neighbourhood parks.
'If we want additional parks, it's expensive, because land is expensive.'

— Mary Huang, president, Centretown Community Association
"It's an event to get out of the city, and not everyone in our city has a car to get out of the city or the time to get out of the city, and once a week or once a month is not enough," said Nash. "I can't take (my daughter) to Champlain Lookout (in Gatineau Park) for 20 minutes every day. We don't even have a car. So having those accessible in urban communities is important, I think."
Recent development related to Ottawa's new hospital site along Carling Avenue means Nash can no longer pass through Queen Juliana Park to get to the Arboretum. She and her daughter have to walk next to a six-lane thoroughfare to get there from Hintonburg.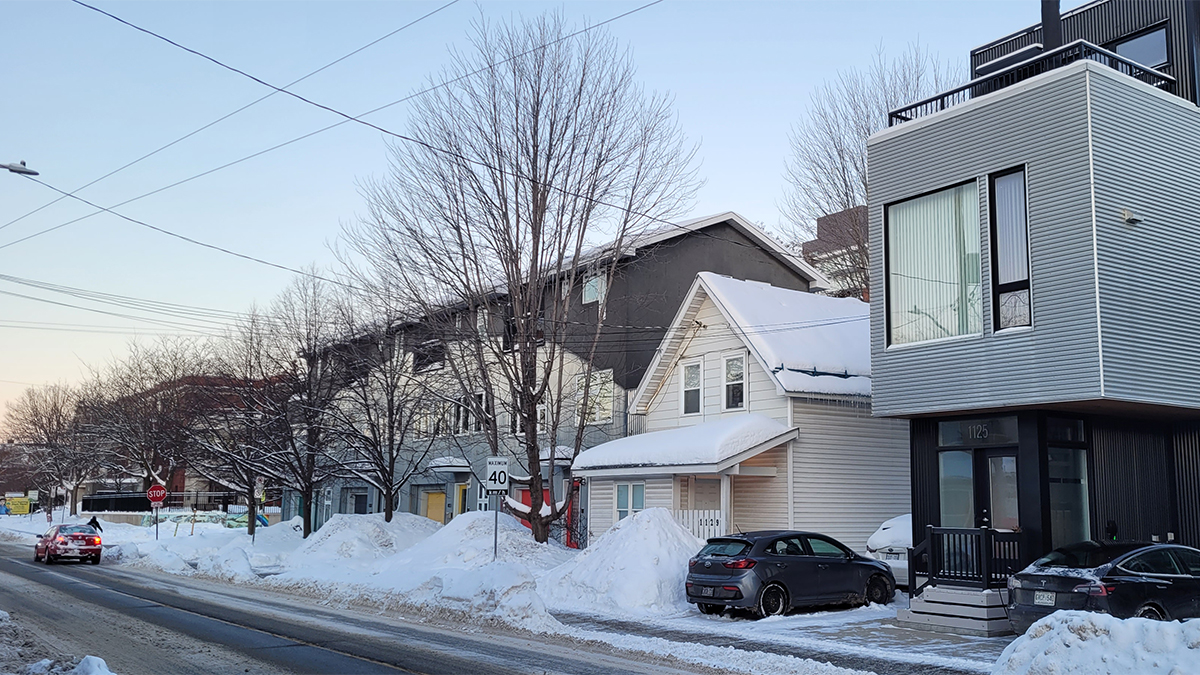 As the city and its councillors consider how to spend cash-in-lieu of parkland funds going forward, Huang expressed a different concern. She said she's worried about Bill 23, the Ontario government's latest housing legislation bill.
"(Bill 23) has cut the contribution by developers for cash-in-lieu. So the rate of contribution to the fund is going to be a lot slower and, as a result, I think it's going to be tighter and tighter," she said.
Huang believes that the money the city has now should be spent especially carefully, in case there's less of it to go around in future.
For now, Leiper doesn't expect Bill 23 to drastically impact the amount of cash-in-lieu of parkland money his ward receives.
"The (City of Ottawa) has proposed increasing the amount of money that we are going to get from developers when they do intensification projects," Leiper said, "and the effect of Bill 23 in my ward is to bring it back to what we would have gotten anyways."
Leiper said the change to cash-in-lieu funds does show that the province does not understand or appreciate the way those funds are used.
"We all have a sense that the province is looking at [cash-in-lieu of parkland money] as some kind of slush fund that's not connected with the needs in the community," Leiper said. "A lot of us are at pains to say that that money is being collected for a reason. If we're going to rapidly intensify neighborhoods, we need parks in order to accommodate that growth."
Leiper said the feeling in his ward is "that it's better to spend the money than have it sitting around as a potential target for further changes to how cash-in-lieu of parkland is done. We'd like to be in control of how that money is spent."
---
More Stories