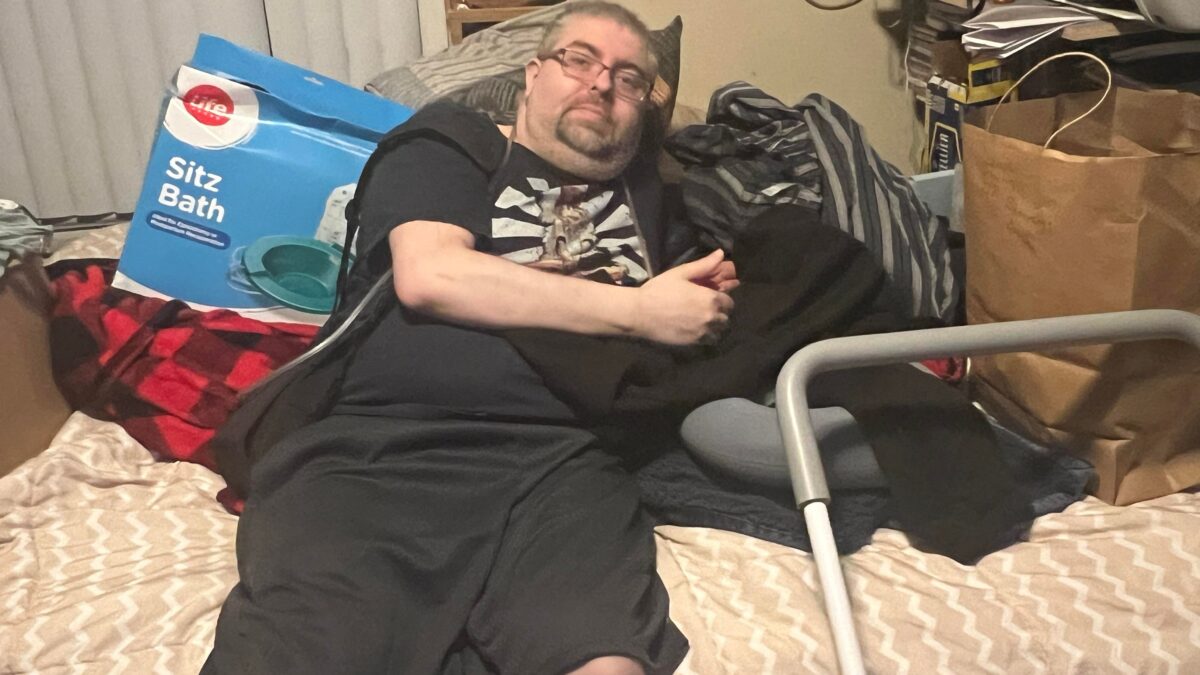 Fighting his third round of colon cancer, Justin Saunders was admitted to the Civic campus of The Ottawa Hospital for major surgery in mid-December. Gripped by fear and loneliness, everything changed for the 39-year-old Ottawa man when he decided to seek help from a local community group on FaceBook two weeks into his stay.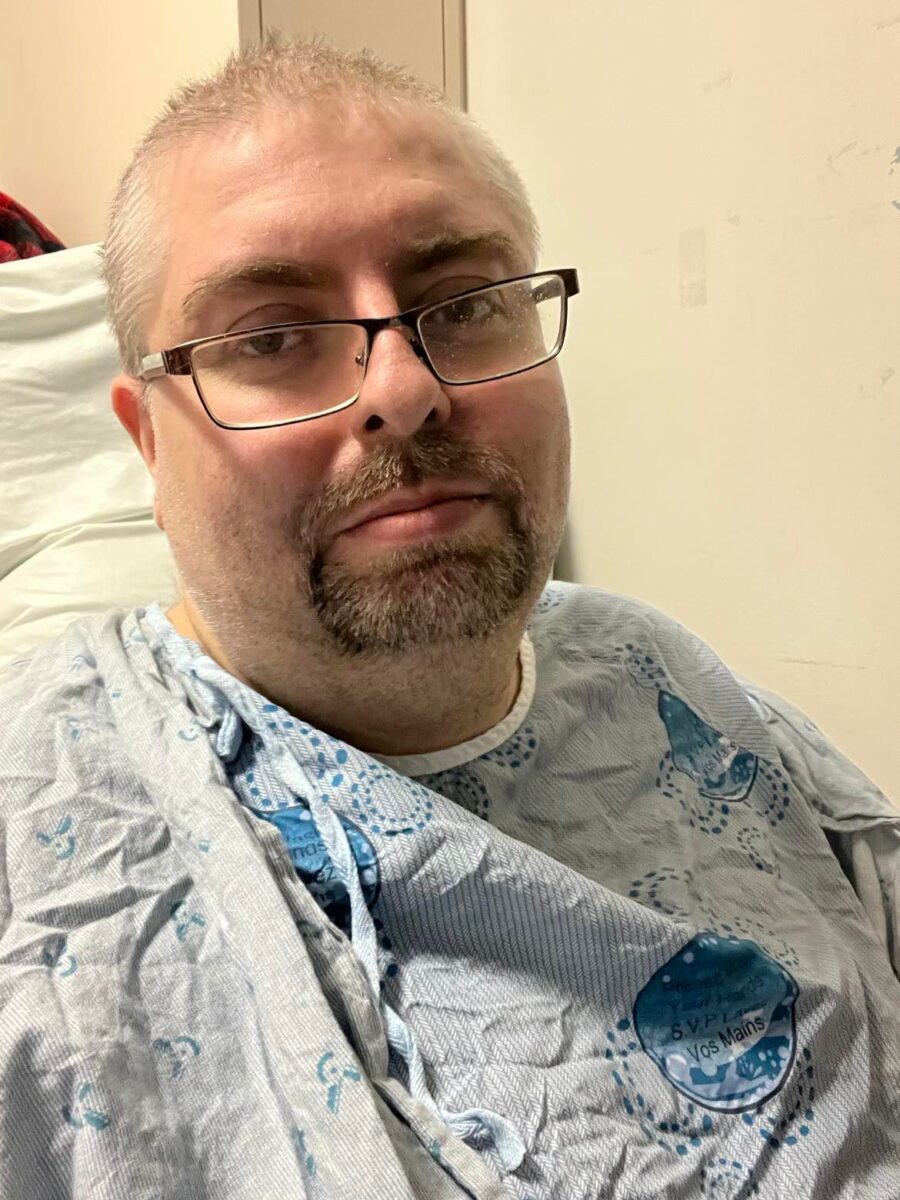 "I reached out to the Free Stuff Ottawa group," Saunders recalls. "I asked them if there was anyone available that maybe lives near the Civic Hospital just to pop in, say hi and keep me company. Maybe make a new friend, you know? That'd be great, because I was just losing my mind."
Over the next few weeks, Saunders welcomed more than a dozen visitors to his hospital room. They popped in and out regularly throughout the rest of his stay.
"I was not expecting the responses I got," Saunders says. "I had complete strangers come visit me."
The virtual group Free Stuff Ottawa is an example of a Buy Nothing Group. Residents join these groups to post their free items and to coordinate with community members for local donations.
Buy Nothing Groups are growing in popularity on Facebook, with most Canadian cities having their own.
Jazmyn Lafontaine created the FaceBook group back in 2014 because she wanted to keep reusable items out of the landfill. She said she was surprised by the growth and activity of the group.
"One man's junk is another man's treasure," she said. "Stuff we have but don't know what to do with, many people out there find ways to use."
'I was not expecting the responses I got. I had complete strangers come visit me.'

— Justin Saunders, Ottawa resident
Members of the Free Stuff Ottawa group brightened Saunders' hospital stay by giving him a homemade Christmas dinner and a series of presents to unwrap. He says he also received a bouquet of flowers that masked the unpleasant antiseptic smell permeating the hospital.
Saunders was floored by the overwhelming support from his community. One member of the group started a GoFund Me appeal to raise money for him; others simply donated to help cover general living costs.
Saunders is currently on the Ontario Disability Support Program and earns extra by pet-sitting. He says people often assume he's non-disabled despite his plethora of health issues.
"We're below the poverty line on ODSP, we're really struggling. Most people have to do side hustles just to pay their bills, and a lot of medication isn't actually covered," he says. "Often, we'll have to choose between our pain medication and our groceries. It's like, how many days can I go without eating?
"It was extremely difficult for me to reach out," he recalls, "and the fact that my initial posts and everything got over 100 comments, and over 300 responses. It just blew my mind."
He remembers one woman busing to the hospital with her young son, who had painted a "get well soon" card. Nurses in the virtual group visited Saunders during their breaks.
"It was just a really good experience," Saunders says. "They got to know me."
Saunders runs Project Free PC Ottawa, where he refurbishes donated old tech for those in need. He typically donates the tech to seniors, students and others who cannot afford new technology.
His visitors actively took an interest in his passion project, distracting Saunders from the pain of recovery and allowing him to spread his expertise.
While Saunders was preparing to return home, he realized he needed mobility and recovery aids like a toilet-seat rise, bed rail and bath rail. He says he couldn't wait on the healthcare system to cover the cost and installation, so Saunders made another Facebook plea.
Once again, the community rallied behind Saunders, donating and installing the required equipment.
"I still don't know how to really react because I haven't experienced that kind of kindness from anyone."

— Justin Saunders
Saunders has a long road to recovery, but has made many friends and gained a support system from the group.
Magda recently moved to Ottawa and was looking for a FaceBook giving group when she stumbled upon Free Stuff Ottawa and found Justin's call for help.
"I think it's great. All these community things coming together, helping people and meeting people," said Magda, who withheld her last name for privacy reasons.
The pair have since connected and have been building a friendship. Magda assists Saunders in his recovery by driving him to hospital appointments, keeping him company and picking up needed supplies.
"I still don't know how to really react," Saunders says, "because I haven't experienced that kind of kindness from anyone."
---
More Stories