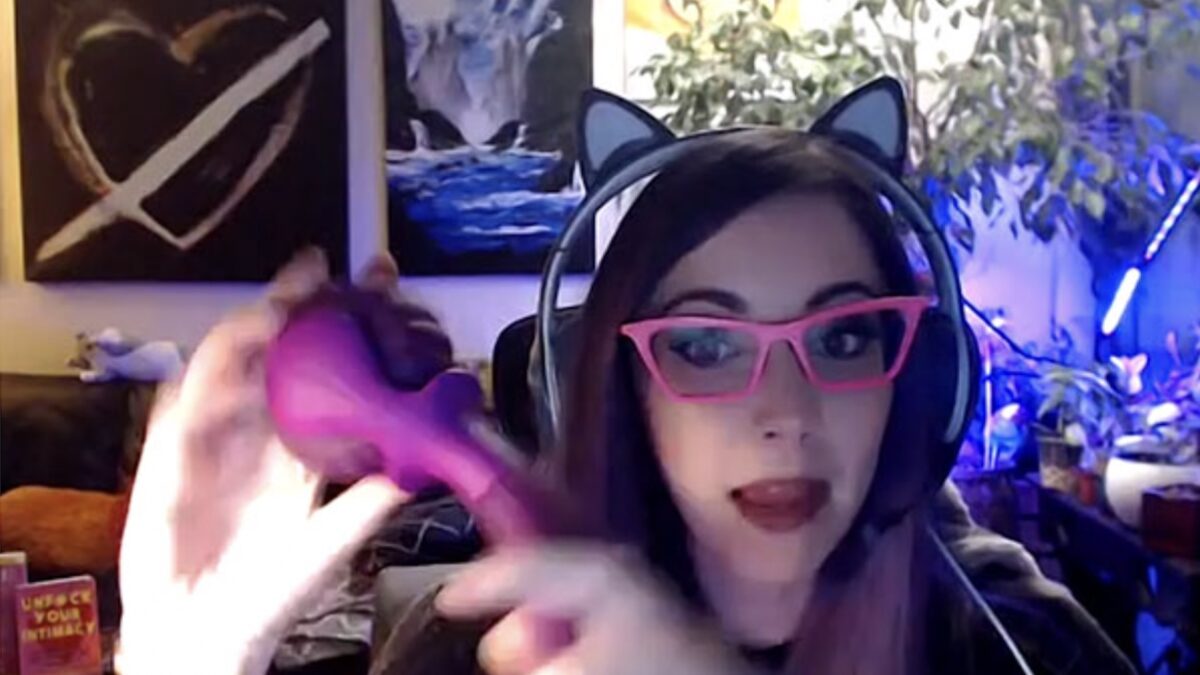 Victims of sexual assault face a life-long battle with their trauma. Along the road to recovery, they can learn to live with their scars, striving for life's pleasures, one expert says.  
That message was shared with the Carleton community by Alisha Fisher, a sexologist and relationship coach, during a recent online workshop as the university marked Sexual Assault Awareness Week in late January.
Fisher is a survivor of sexual assault while also dealing with childhood trauma. She spoke at the event organized by Carleton's Department of Equity and Inclusive Communities, which brought survivors together to talk about healing through pleasure.  
"After sexual assault, survivors may feel their bodies are not really their own. It may be difficult to put the blame on the person who hurt them," Fisher said as she led the "Navigating Pleasure After Trauma" discussion.
Although many struggle with their mental and physical health, Fisher said events offering outreach opportunities and safe spaces are important resources for survivors. As a result, many organizations launch initiatives to support victims.
'Our intimate connections really have this potential to help us heal, to help us feel in control of our sexuality.'

— Alisha Fisher, sexologist and relationship coach
Fisher's presentation focused on giving survivors a place to share their experiences while building skills and gaining knowledge to help them in their everyday lives.
One of the topics was breaking down taboos and finding ways to open a safer and more comfortable discourse. "When we don't talk about it," said Fisher, is when "it creates these taboos, these anxieties and damaging messages."
One participant, who asked to remain anonymous, said: "I am a survivor of purity culture and sexual repression/shame, while navigating pleasure through that healing journey."
Fisher also focused her presentation on redefining pleasure, saying, "pleasure is a journey, not an orgasm race."
During the event, Fisher explored the insecurities she dealt with after being victimized.
"I don't like when my partner talks about all the things they want to do with me when I get home," she said, "because then I feel like it's a performance and I don't feel like I'm actually just doing this because I want to."
One of the ways Fisher overcame her issues with pleasure was to use three approaches that enhanced her sexual relationship with herself and with her partner. These tools are setting a comfortable environment so your body and mind can relax; body mapping to find your pleasure spots other than genitals; lastly, using self-pleasure products.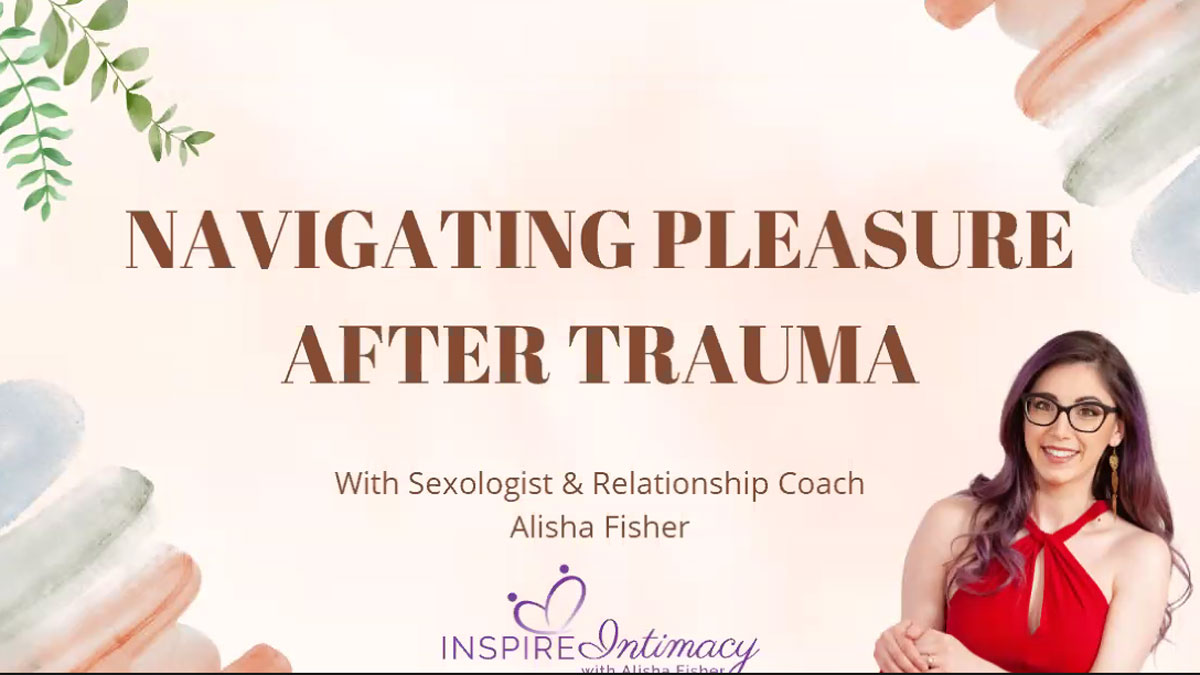 She also said spinning pleasure into a healthier system is great for everyone, not just survivors.
"Our intimate connections really have this potential to help us heal, to help us feel in control of our sexuality, which can ultimately be super important," said Fisher.
This was the fourth Sexual Assault Awareness Week at Carleton. Various events, including meditation sessions, a virtual art exhibit, crafting activities, discussions and workshops were held between Jan. 24 and Jan. 28.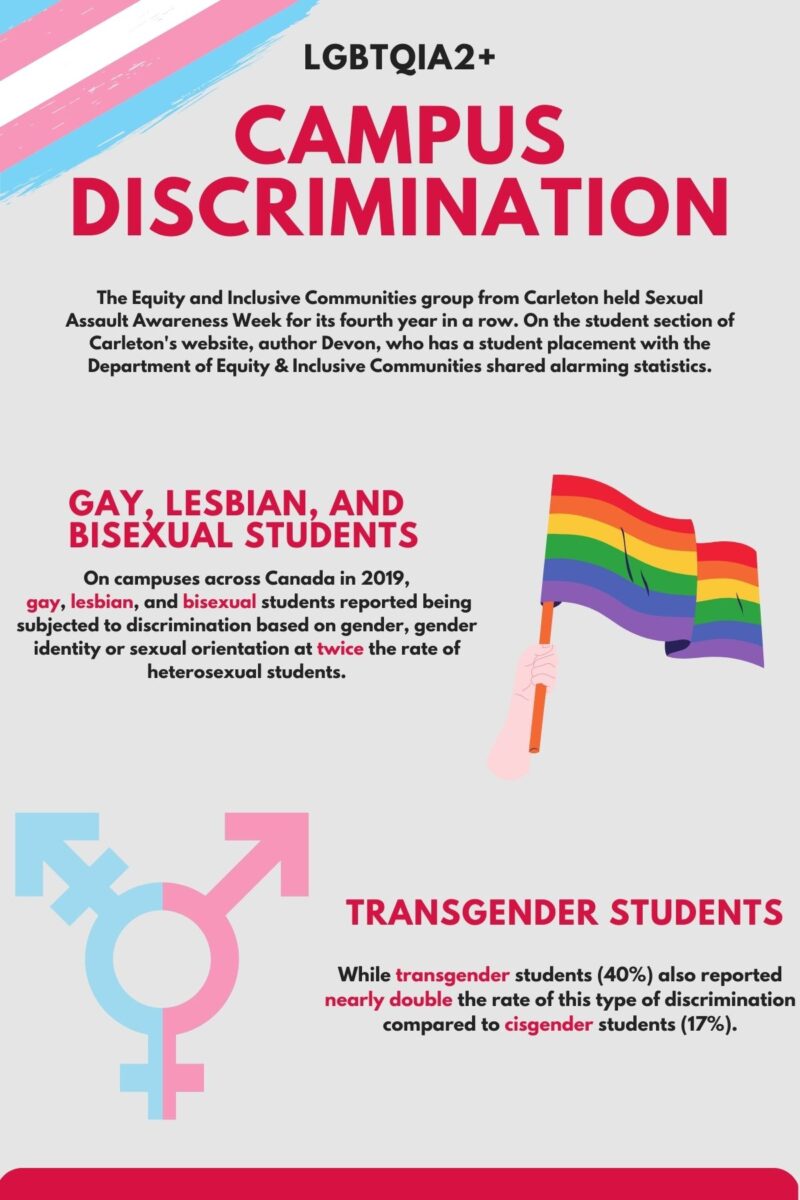 The awareness week is led by Carleton's Sexual Assault Support Centre, in collaboration with the Carleton University Students' Association, the Womxn's Centre, Campus Safety Services, Housing and Residence Life Services and the Centre for Indigenous Initiatives.
"Throughout this week, we aim to engage and challenge the Carleton community to have conversations about sexual violence and its impact on campus while raising awareness about the realities of those who are disproportionality impacted," stated the awareness week overview on the Carleton website.
The key goals of Sexual Assault Awareness Week were to support victims and give them resources to heal by fostering a wider conversation about consent, mental health, and victim shaming.
In Fisher's event, she shared two slides that offered resources to victims, including books, podcasts, and people to reach out to.
Fisher said she encourages survivors to reflect on and improve themselves.
"Implementing grace and self-reflection practices can contribute to our healing surrounding ourselves with people, places and things that support us. Being open to do the work and evolving to be your best self." 
---
More Stories