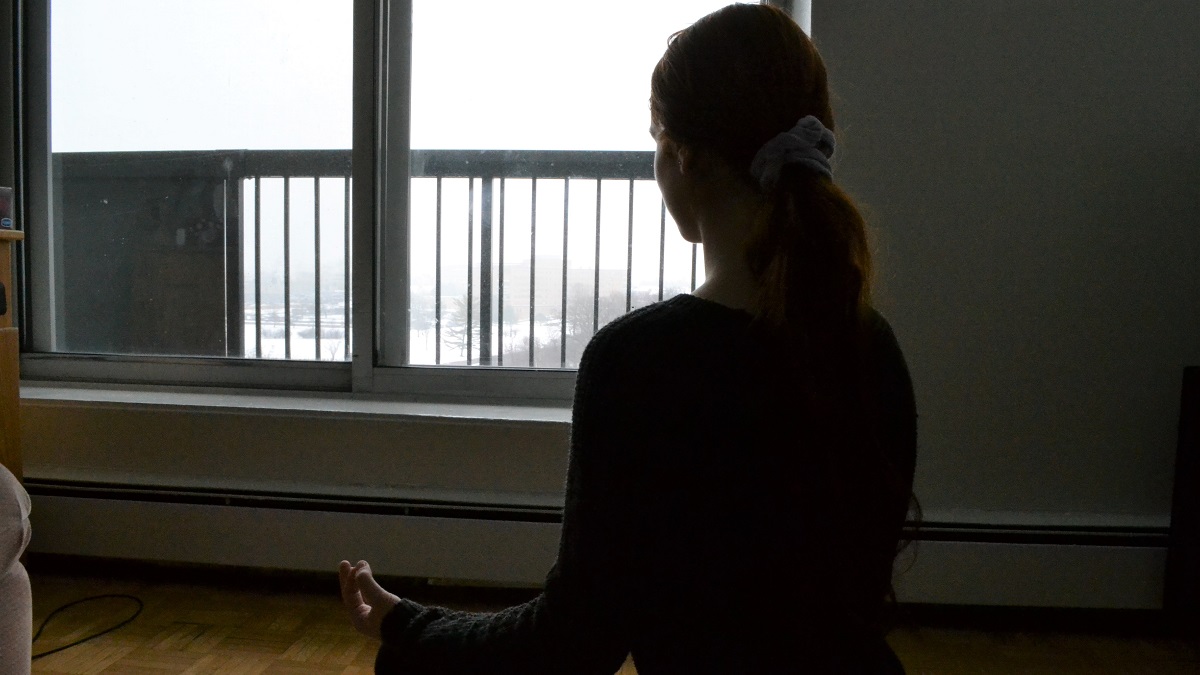 The practice of meditation has increased by nearly 3,000 per cent this year around the world, according to a recent report by the fitness company Fitbit that assessed users' activity between the start of the COVID-19 pandemic in March and the start of the second wave in September.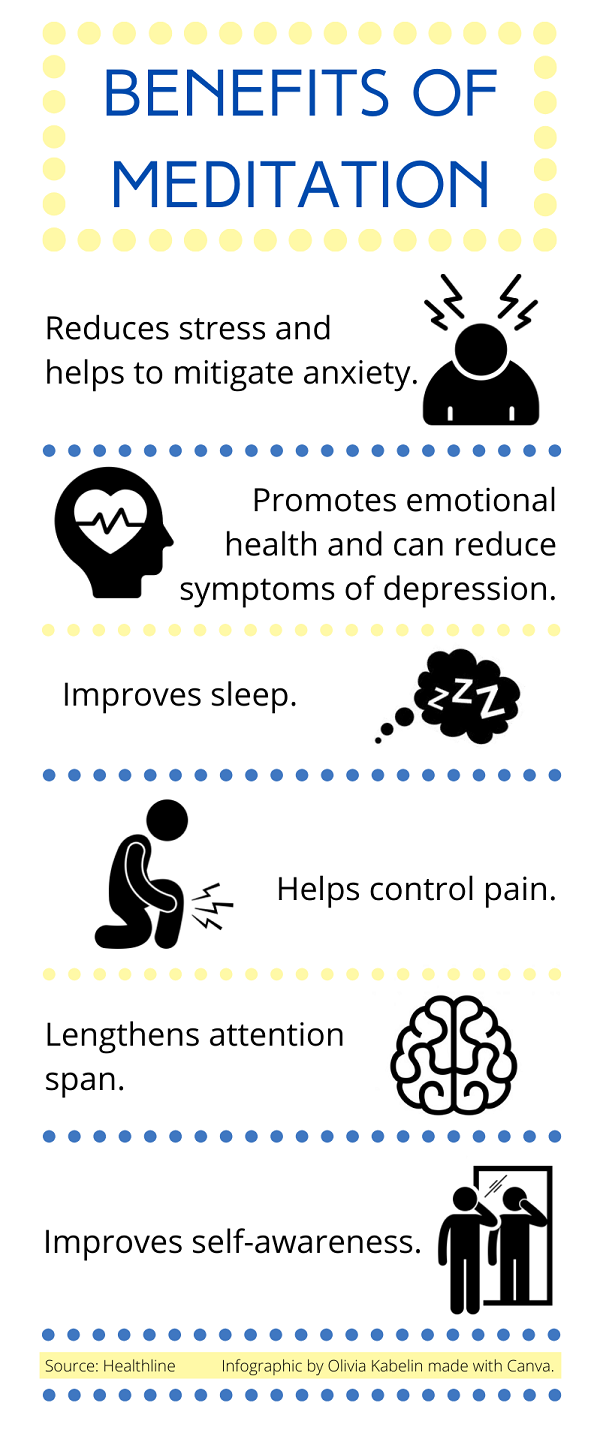 In Canada, a quarter of respondents had practiced meditation since the pandemic began, according to a Statistics Canada report released in May.
"People require and crave downtime, and having a practice that's dedicated to that gives them permission," said Kimberly Mantas, a yoga and meditation teacher in Ottawa.
"Especially in the time of the pandemic, anytime we go to sit still, we feel like we should be doing something."
Many Canadians have seen their stress levels double during the pandemic, according to a report released in May by the Mental Health Commission of Canada.
In a review of more than 200 studies, researchers found that mindfulness meditation was especially effective for reducing stress, anxiety and depression, according to an October 2019 article by the American Psychological Association.
"Even beyond pandemic stress, I think (meditating) is the best thing to have as a part of your toolkit to help regulate the nervous system and to help concentrate the mind," said Mantas.
"Meditating can start to feel like you're coming home and that you have a quiet source within you that you can settle into," she said.
In Ottawa, which has seen a recent leveling of COVID-19 infections but where in-person gatherings still come with many restrictions, many local meditation centres have switched to virtual classes.
Mantas, who taught in-person yoga and meditation for 15 years before moving to online classes in February (before the onset of the pandemic, with the intention of travelling while continuing to teach virtually), was initially hesitant about teaching in a video format.
"I had to get over the fact that I don't do things perfectly all the time," said Mantas.
Despite encountering technical issues from her computer crashing in the middle of a meditation class to constant Wi-Fi connection issues, feedback from her students kept Mantas coming back to her new role as a virtual meditation teacher.
With students describing her online classes as "a lifesaver" and "the bright light of my day," Mantas said hearing about the positive impact her sessions has motivated her to continue.   
"It's really allowing them to help regulate their emotions and their energy through the day," said Mantas.
Under pandemic conditions, when a trip to the grocery store may trigger anxiety, Mantas said her students are finding these virtual meditation sessions "a little haven to bring about some peace in their day."
Attendance increased through the fall at a rate equivalent or higher than pre-pandemic levels, as new students continued to seek out ways to reduce stress, considering "people have been running on adrenaline for a while now," said Mantas.
Mantas currently teaches virtual meditation classes through Beyond Yoga Ottawa, in addition to offering shorter 30-minute sessions twice a week through her business Mantas Yoga.
"The beauty of having an online practice is that I have a half an hour (class) where people can come in, where you wouldn't go into a yoga studio for half an hour," said Mantas.
At The Peace Room, an Ottawa meditation studio that opened in 2018, attendance for online classes is outpacing previous attendance for in-person sessions, according to co-owner Catherine Hull.
While its in-person sessions featured visual projections, essential oil diffusers and physical touch, Hull said she believes that when it comes down to it, meditation isn't about any of these external features.
"Meditation is about going inward and sharing this experience in communion with others," said Hull.
The increase in attendance for virtual classes is likely attributable to the "accountability of it and the comfort of doing it from home or wherever people like," said Hull.
Whereas Beyond Yoga, Mantas Yoga and The Peace Room had an existing base of students willing to follow their meditation classes online, meditation studios a less established following are working to build a community for themselves in this new virtual setting.
Alex Ure, who founded Alex Ure Teachings five years ago, primarily taught at yoga studios, gyms, community centres and wellness conferences — settings that already came with a built-in community of students eager to meditate.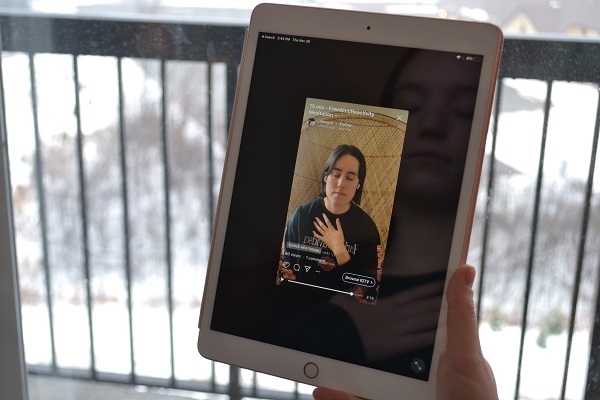 "I was essentially being given a group of people to work with," said Ure.
Now, working independently online, "I'm having to specifically build my own community and following of students that are really just showing up for me, rather than showing up to a studio that I'm (teaching) at," said Ure.
While there may be fewer students attending her online classes, "they're more invested in what I'm offering," she said.
The virtual format has also enabled Ure to connect with new students who had been interested in practicing meditation with her, but who don't live in Ottawa, she said.
While many individuals are finding virtual meditation classes more accessible, for some individuals, like Morgan Marta, it doesn't offer the same quality of practice.
After trying out a few sessions over Zoom, Marta opted to take her meditation practice into her own hands, using pre-recorded guided meditations.
"I just couldn't get into it," said Marta, citing Zoom's technical interruptions and poor sound quality as insurmountable obstacles that "ruined my flow," she said.
"If the classes aren't in-person in a studio, I'd rather use the guided apps," said Marta.
For Marta, meditating has become a key part of her morning routine during the pandemic, and the practice has given her the tools to let go of negative thoughts and focus on the present moment.
Especially during a time of so much uncertainty, when it's difficult to find hope in the future, "it's so important to just stay in the present moment, which is something you learn in meditation," she said.
"Stress is a result of feeling powerless to change things that affect us. And now, more than ever, we're being reminded that we have little control over things," said Hull.
"Meditation," she added, "has always sought to teach us how we can find a sense of peace and stillness in the mind without needing to change outside circumstances, as well as providing valuable insight to what actions we can take, if any, to be the change we wish to see around us."
---
More Stories