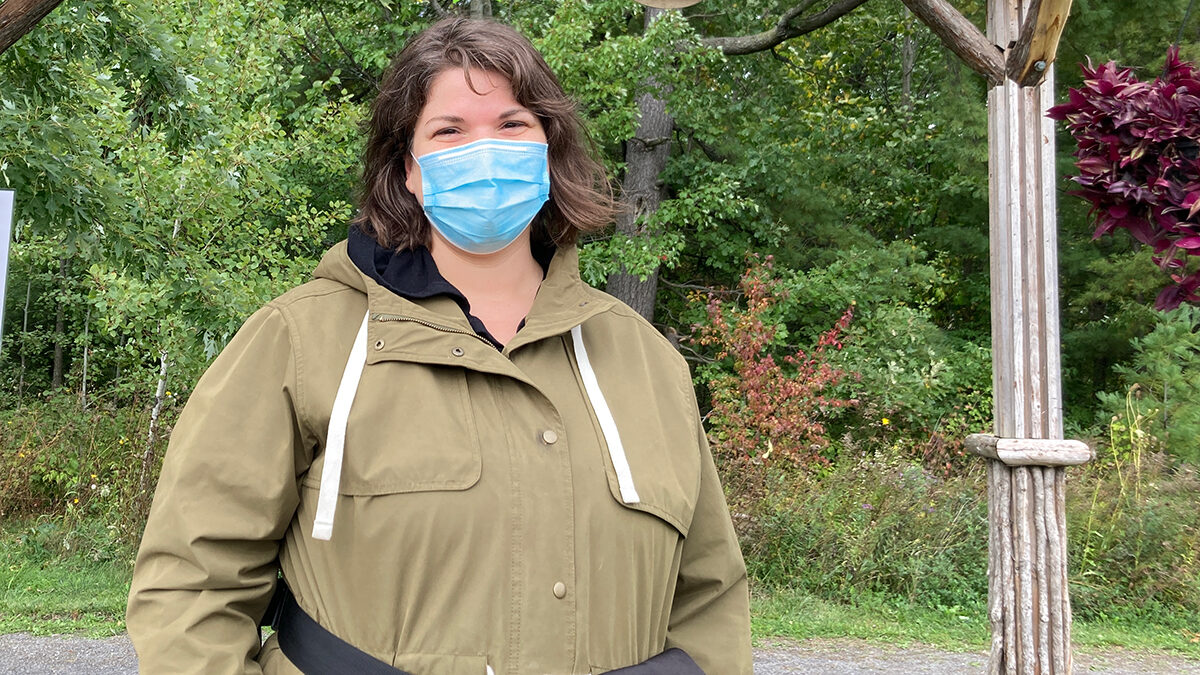 [Photo © Isaac Phan Nay]
A busy Orleans mother of one is reviving a derelict community garden so children can learn to grow food in a public space.
Between her job at a bakery in Ottawa's Wellington Village, her studies in horticulture at Guelph University and her responsibilities caring for her two and a half year-old daughter, Kate Veinot already had a very full life.
But over the past year, Veinot has added another task. She is co-ordinating an effort to cultivate a love for the land in the Orlean's Children's Garden.
"There were a lot of kids in the space using the [garden]," Veinot said. "It really was an engaging space in the past, so hopefully there's room for that to continue in the future."
Veinot said she was hiking with her daughter through the Cardinal Creek Community Park this summer when she found the children's community garden was not in use.
Since then, Veinot has been organizing donations and volunteers to revitalize the space.
The garden now produces a variety of fruits and vegetables including tomatoes, lettuce and green beans. A vandalized tool shed has been repainted and the garden is once again being maintained. While the garden only has eight planters at present, Veinot added she hopes to increase that number with funding from local organizations including Just Food.
Just Food is a non-profit dedicated to advocacy on food policy in Ottawa. The organization also manages an annual municipal fund to support the development of local non-profit organic gardens. Veinot attended a workshop the group held about financing a community garden on Sept. 23 as a step in the application process for funding.
Moe Garahan is the executive director of Just Food. She said having spaces for children to learn to grow food is essential.
"With rising food costs and global uncertainty, I think it's really critical that kids [can garden]," Garahan said. "The importance of a children's garden is ensuring that kids from a young age become familiar with and excited about getting their hands into real soil."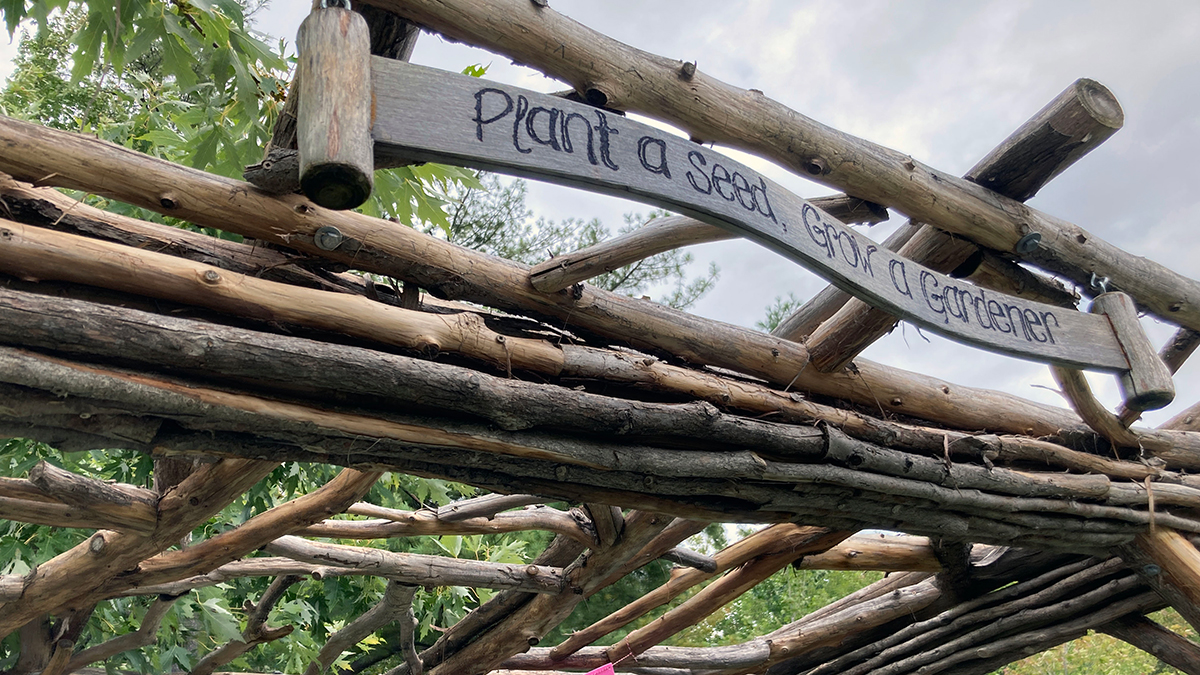 Veinot added the COVID-19 pandemic has opened people's eyes to the importance of being able to grow their own food sustainably.
"So many people who had never faced food insecurity were suddenly faced by it when the pandemic hit. All of a sudden we didn't have access to the foods that we always had access to," Veinot said.
Lisa Abel is a program manager in strategic implementation and planning at the University of Ottawa's Faculty of Medicine. When she is not busy at work, the Anishinaabe woman spends her time at the Kilborn Allotment garden.
Abel grows all kinds of fruits and vegetables in her personal plot at the community gardens including carrots, broccoli, tobacco and tomatoes. She said the plot has let her grow her own food, even when she lived in a nearby apartment building.
"I didn't have my own yard. So this was a really important opportunity to be able to have access to land without owning any," Abel said.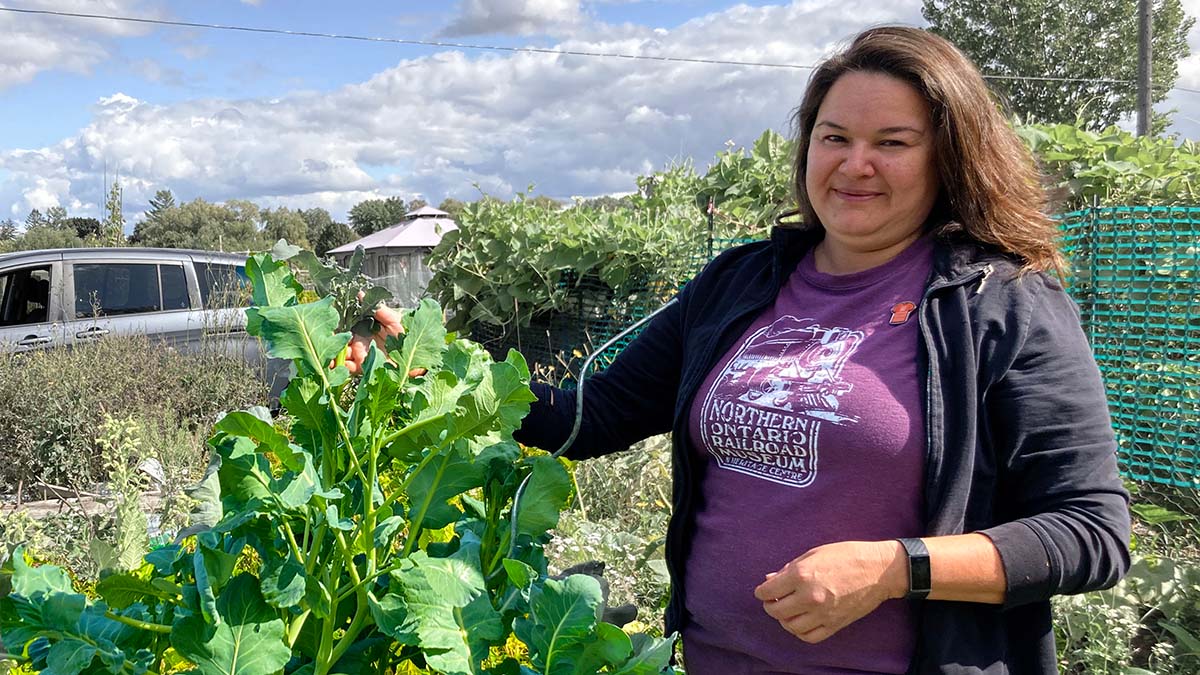 Public gardens also create a space where young people can learn to garden alongside elders and where plot-owners and community members can connect, according to Abel.
Between food insecurity and climate change, Veinot added it was important for children to participate in gardening.
"The sustainability of our planet relies on [sustainable agriculture], our future relies on it," Veinot said. "We're going to rely on our youth to be passionate about agriculture to be passionate about security."
---
More Stories