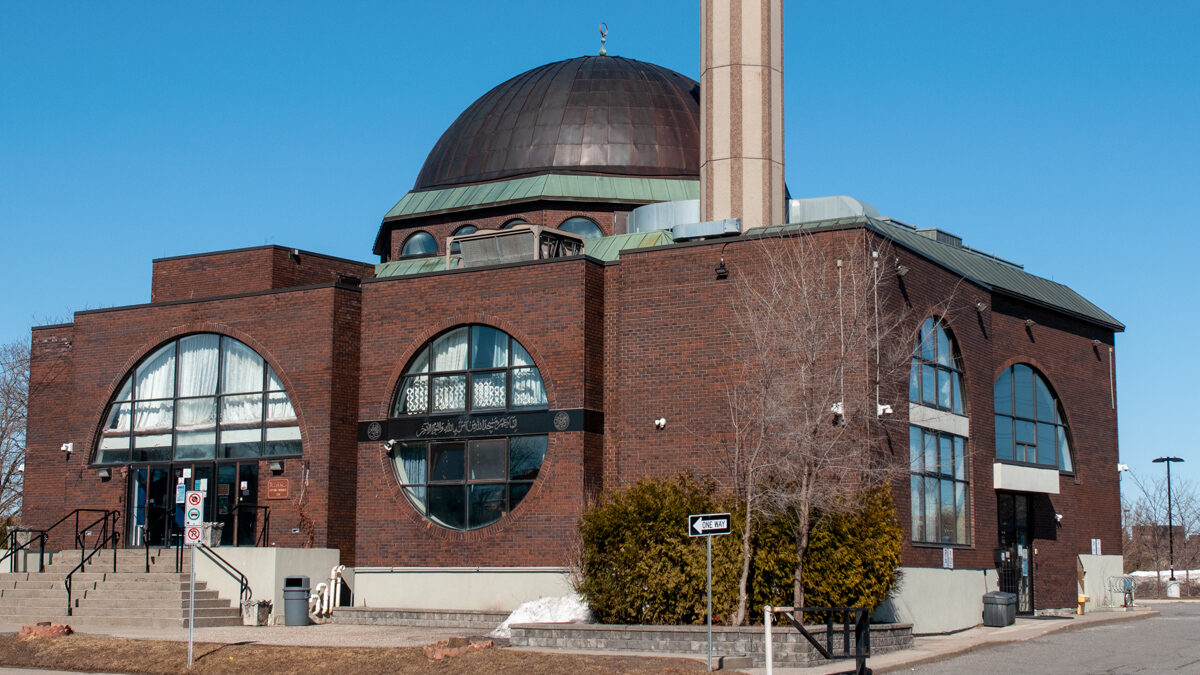 As much of Ontario has reopened amid the loosening of COVID-19 restrictions, many places of worship are free to gather without limits for the first time in nearly two years. The timing is a relief to many Muslims who are fasting for the holy month of Ramadan.
"It feels good, especially for university students, because most people we're around aren't fasting," said Sameer Hayat, a fourth-year biochemistry student at McMaster University. "It's so nice to see a big group of people all fasting together."
"The past two years have been less than ideal, to say the least," he added.
But Hayat, who attends weekly Friday prayers that are held in-person on campus, says if there has been a silver lining, it's that the pandemic has made it a little easier to practice his religion.
"Overall, during the pandemic, we aren't out as much so it's easier to not miss prayers," he said.
Ramadan is the ninth month of the Islamic calendar and a time when Muslims abstain from food and water from sunrise to sunset. Exemptions are made for those who are young or sick, but in general, many Muslims are fasting, taking time to pray and for reflection. The month of Ramadan ends with the multi-day celebration of Eid al-Fitr happens.
Since 2020, this annual month of fasting has been marred by the pandemic's isolating effects. From the beginning of the pandemic until now, all indoor spaces, including places of worship, have been subject to capacity limits. Because of this, many Mosques found creative ways to keep their communities connected, such as online prayers over platforms like Zoom.
The Islamic Institute of Toronto (IIT) is one. In 2020 and 2021, they offered online Eid prayers to their constituents. The Mosque continues to offer virtual programming such as an online radio program, but full in-person activities have now resumed in earnest.
"We wish all Muslims a blessed Ramadan with accepted worship, fasting and charity. We pray for protection and cure from the devastating Covid-19 pandemic," states the IIT website.
Umar Iqbal, a fourth-year graphic design student attending Seneca College, also welcomes the return to in-person Ramadan.
"We'll still stay safe, but at the end of the day, we'll have fun. That's all that matters," he said.
In Ottawa, Muslims are also congregating the first time in two years. Mohammed Adi, the president of the Ottawa Muslim Association, told CBC News that "to see the Mosque full again, shoulder-to-shoulder during our prayer, was a phenomenal feeling."
"We depend on the community's smiles to each other and to pray together," said Adi. "It just makes us feel stronger as a community."
On their website, the Ottawa Muslim Association is giving people the opportunity to sponsor the Iftar, the meal Muslims eat to break their fast after sunset, so that the Association can provide meals to followers of the faith. The Association also offers livestreams on Facebook and YouTube of lectures during this Ramadan.
---
More Stories