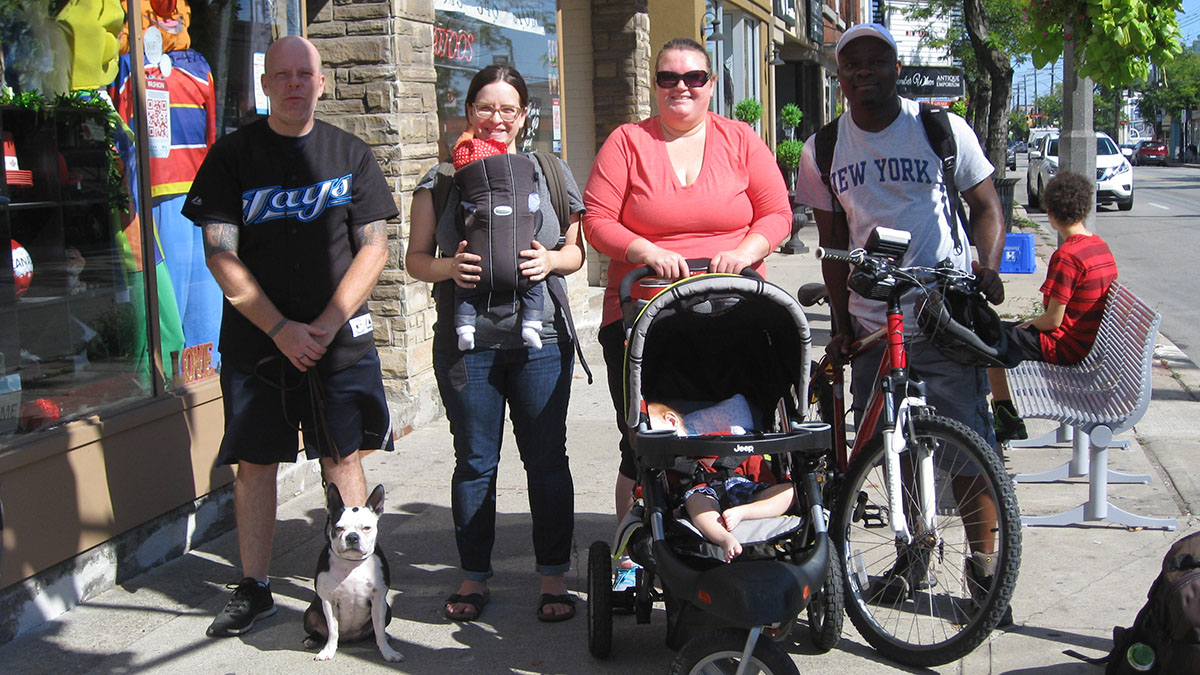 A new community-level project will allow residents to measure air quality in Ottawa by simply taking a walk, riding a bike or pushing a baby stroller.
The Breathe Easy campaign — a partnership between Ecology Ottawa and the Ottawa chapter of Sierra Club Canada — will provide monitors to volunteers (or air-trackers as they're calling them) to identify areas of good and poor air quality in the city.
The monitors will measure levels of pollutants such as ozone gas, nitrogen dioxide and "particulate" matter – small particles floating in the air made up of harmful substances such as carbon and sulfur.
This data will then be uploaded to an online map based on each monitor's GPS co-ordinates so that online users will be able to identify air pollution hot spots.
The project and its monitors, which cost about $500 each, is being supported by the Ottawa Community Foundation, a local philanthropic organization.
For retired engineer Jake Cole, a volunteer with the Sierra Club, it's critical that people have access to information about the air they breathe.
"Air quality is possibly the most fundamental thing that we need to have to survive. From the very first breath we take as little babies to our very last breath on Earth, it's something we cannot live for more than maybe two minutes without," said Cole. "And yet I don't think any of us think about it. We just get up and do our thing and think everything's fine."
Air pollution by the numbers
But statistics tell us otherwise, said Cole. According to 2018 data from the World Health Organization, nine out of 10 people on the planet breathe air with high levels of pollutants, and seven million people die each year as a result.
Air particulates in lungs can cause a host of diseases, including stroke, heart disease and lung cancer.
According to Health Canada, air pollution causes more than 14,600 premature deaths across the country each year — approximately 500 of which occur in Ottawa.
However, said Cole, despite these statistics, there is very little information available about our air, perhaps because pollution isn't always visible.
"COVID has killed about 263 people since it started this year in Ottawa, yet it's all that you hear about," said Cole. "Unlike COVID, where if you're careful you can avoid it, it's almost impossible to avoid bad air."
As part of the National Air Pollution Surveillance Program, Ottawa has an air-monitoring station on Rideau Street that often deems the air quality nearby to be low-risk, and sometimes moderate-risk. However, Cole said its immediate surrounding area has less traffic than other downtown sites, which will now be measured by air-trackers. This will allow residents to identify problem zones to avoid when running or cycling.
Success in other Canadian cities
The Ottawa campaign was inspired by the INHALE project in Toronto and Hamilton, which also monitored urban air quality by putting tools directly in citizens' hands.
"It can be a really powerful tool because it visualizes the invisible and it starts the conversation. And depending on who's holding the monitor, it opens the door to, I think, really powerful conversations in the community," said Lynda Lukasik, executive director of Environment Hamilton.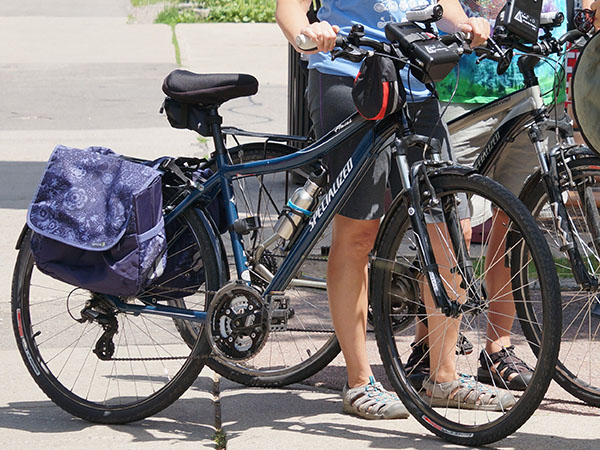 From their monitoring, INHALE identified hotspot areas near high-traffic zones, construction projects and areas where cigarette smoke was prevalent. From these findings, Environment Hamilton has created a campaign to ensure trucks take different routes instead of passing through the heart of the city.
They have also created the Trees Please project, in which they identify locations around the famously industrial city that could use strategic tree planting to help with air quality. "Trees and other vegetation do a fantastic job of actually capturing particulate pollution," she said.
Since the program's inception, they have also worked with the City of Hamilton to receive funding for monitors and other projects.
"I'm thrilled that they're doing this," said Lukasik about Ottawa's Breathe Easy campaign. "And I think it's great that people living in Ottawa will have an opportunity to get out there with staff from Ecology Ottawa and start to measure air quality or particulate levels at the street level."
Cole is hopeful the campaign will inspire needed change.
"We need (people) to be aware of it and hopefully be motivated to stand behind us," he said, "as we go to the authorities — authorities at the city level and provincial level, even the federal level — and say: 'We need to do something, I don't think we can just continue to carry on as we are, polluting the air as we do, and just somehow think this is all just kind of going to work out.' "
---
More Stories