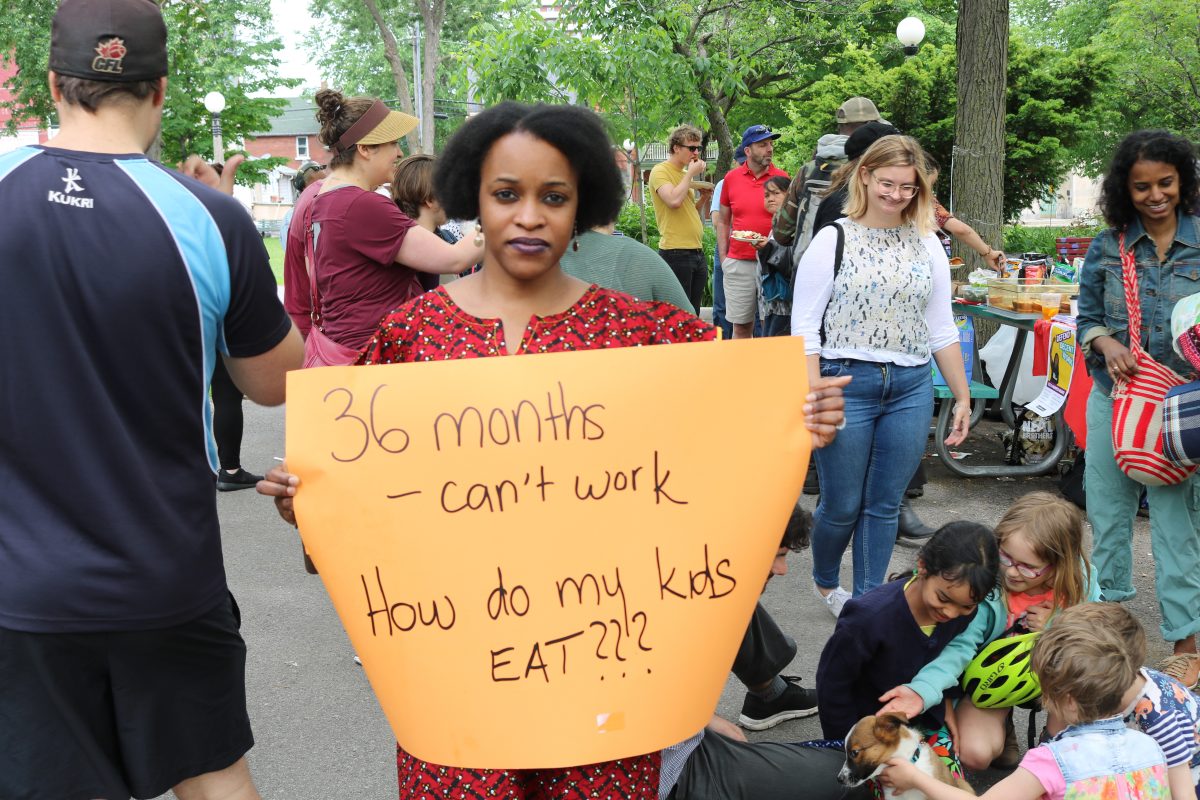 A huge concern for most immigrants and migrant workers as, reported by the Caregivers' Action Centre (CAC), is the guarantee to secure permanent residency in Canada, causing them to live and work in difficult conditions. For some, this distress may wash away as Minister of Immigration Ahmed Hussen announced two new pilot caregiver programs that allow caregivers to become a permanent resident or to work temporarily in Canada.
The Home Child Care Provider Pilot and Home Support Worker Pilot program—implemented as of June 18—are long overdue for mothers such as Janet Jackden.
Jackden has been living in Canada for approximately 15 years. As a sociology graduate from McMaster University with a paralegal licence, the mother of three applied for permanent residency two years ago, and in that time has not been legally allowed to work.
"If you are telling me that it's going to take three years to process the application—I have children, I don't have a criminal record, I am educated—at the very least make it possible for me to be able to work while the application processing is to be completed," said Jackden.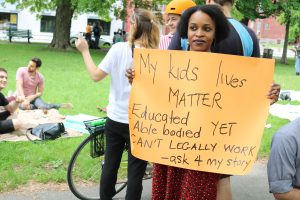 With a daughter in grade school, a son who is about to start school and a newborn baby, Jackden joined the community picnic on June 16 mainly to fight for her children's stability in Canada.
"My last born, who is 17 months, has got sickle cells," said Jackden. "Having a child who has got a life-long disease, that too is stressful… I am here to fight for my kids' lives."
With Jackden's application in process, she has not been eligible to get social assistance, nor is she able to apply for subsidized day care for her children to help start her own business. After three years of applying as a visitor and each year getting approved to maintain status, Jackden was recently denied a visitor status and has been asked to leave the country.
"Nobody gives you a reason to explain why they deny your visa," she said.
Even after reaching out to many community health centres, lawyers and legal aid, Jackden is left with little to no option but to wait to hear back on her permanent residence application.
"Just because we are not Canadian does not mean that our life should be in limbo," said Jackden.
For Jackden, Canada seems to lack the resources for people in her situation, especially mothers.
The new programs being implemented would allow eligible caregivers to receive a work permit if they have been offered a job in Canada or have experience working. After gaining the required two years work experience in Canada, only then can they apply for permanent residency.
Karen Cocq, organizer with Migrant Rights Network, called out the recent announcements made by the immigration minister.
"The announcements are big but are incomplete," she said at the community picnic.
With such limited options set for immigrants and migrant workers, Cocq believes the situation for immigrant and migrant workers may only worsen as the federal election approaches.
"[W]e are here to say that we wouldn't let that happen and we are going to be united and we will remember that there is strength in our unity."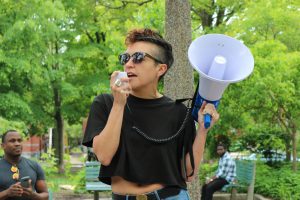 ---
More Stories