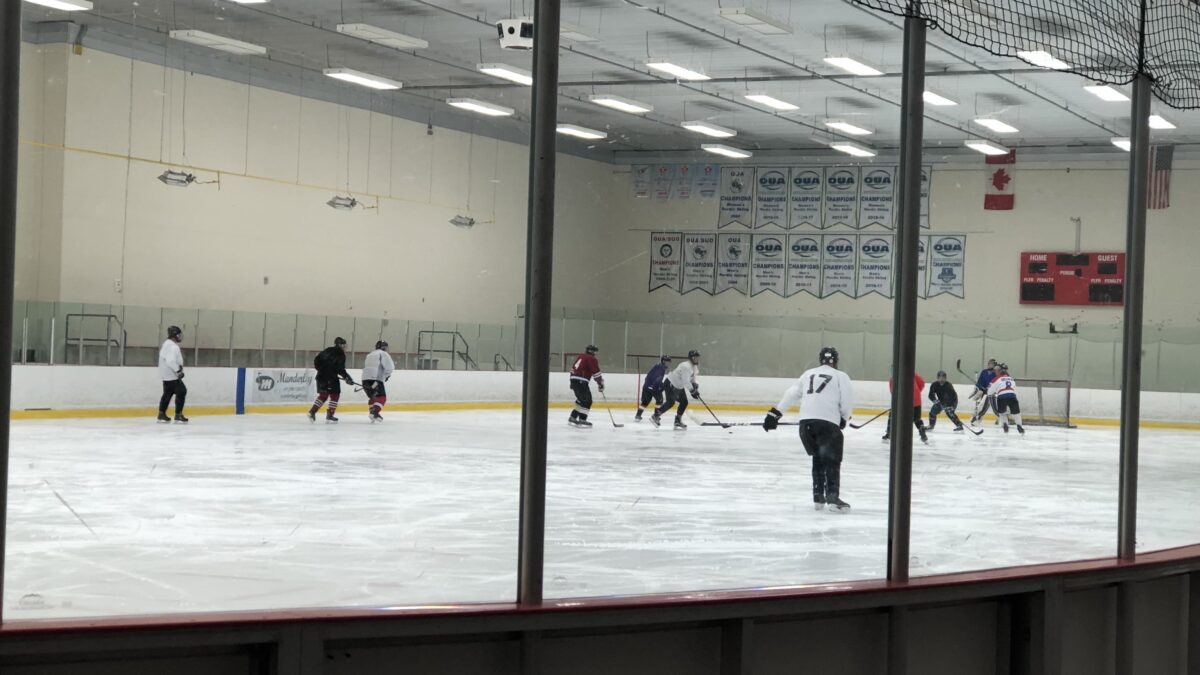 The NHL's handling of sexual assault allegations involving the former Chicago Blackhawks player Kyle Beach could help set a precedent for how hockey leagues in Ottawa handle such claims, according to a veteran sports journalist.
Ian Mendes, a senior writer for The Athletic, thinks the NHL can also be a role model to the entire hockey world for sexual violence prevention, as they were with concussion protocols.
"It's a lot easier to sell a message at the grassroots level when the NHL takes something seriously," Mendes said.
The NHL is a role model and has an impact on all its feeder systems, says Stephen McGuire, the Executive Director of the Centre on Values and Ethics at Carleton University. He thinks if the NHL makes a sexual assault policy a priority, it will filter down into the amateur ranks.
"Protocols the NHL enforces to prevent sexual harassment may definitely influence Junior A and University level hockey teams in Ottawa to adopt the same protocols," McGuire said.
For the past few months, the NHL has been under tremendous scrutiny and backlash as a result of the Chicago Blackhawks organization failing to address involving Kyle Beach. He stepped forward earlier this year saying he had been sexually assaulted by Brad Aldrich, the team's former video coach during a Stanley Cup run in 2010.
When Beach addressed what had happened to him, he received an outpouring of love and support from players, coaches, media and fans.
Mendes said he believes that anyone who knew about actions committed against Kyle Beach but didn't say or do anything about it should never work in the NHL again, especially considering who benefitted from the coverup. Even Beach's own union, the NHLPA, was aware of the situation at the time but failed to take any action.
"[The NHLPA] dropped the ball on this. That's putting it mildly. They knew what happened to Beach and did nothing," Mendes said.
The need to act quickly
This case has reminded hockey organizations in Ottawa to ensure that as soon as a serious incident is reported, they need to act immediately.
"If the OSEG received notice that any incident regarding abuse, violence, or harassment is brought forward, they would act upon it immediately," Chris Hofley, the manager of communications at OSEG said.
According to Hofley, any investigation is done by the league and the authorities. OSEG's role is to make sure the league and authorities know about the situation so they can investigate it immediately.
Melanie Chapman, the ombudsperson at Carleton University, is one of many people at the school dedicated to improving the safety, mental health and well-being of students.
She said her office acts as "a source of information, education, support and referral for students experiencing challenges at Carleton."
"My focus is upon fairness and fair process," Chapman added.
However, her role isn't to investigate allegations of misconduct by student athletes. Instead, she supports and provides guidance to students who find themselves facing allegations of misconduct.
Universities across Canada are implementing policies like Policy 67b at uOttawa which focuses on how to prevent sexual assault, sexual violence and harassment and what to do and who to report to if it happens.
"Carleton is committed to providing a safe sport experience for its athletes," Jeremy Whalen, the Assistant Manager of Communication for Carleton Athletics, said.
Whalen said that Carleton has a code of conduct athletes and staff must follow to preserve a safe, respectful, and inclusive athletic environment and promote the safety and well-being of the community.
"All student-athletes have 24-7 access to Health and Counselling Services. And we provide mandatory training on sexual assault and sexual violence for all our varsity teams," Whalen said. "Carleton also launched a unique sexual consent training program for varsity athletes and coaches – Champions for Change – which considers them leaders and an important part of the solution to sexual harassment and violence."
Prevention
The Ottawa Sports and Entertainment Group and the Ottawa 67s are also taking strides to prevent harassment, discrimination, and sexual violence.
"We have a zero-tolerance policy for any type of conduct that falls under harassment, abuse, assault, and anything that is sexually or racially offensive," Hofley said.
Hofley noted that OSEG offers Ottawa 67s players resources to report a situation and to help prevent sexual violence, harassment and discrimination within their organization.
"There are ways for anyone in the organization, players or staff, to reach out confidentially," Hofley said. "There are many mechanisms in place that players can use if they're in any situation where they are uncomfortable and need to talk to someone in a confidential manner."
These resources include speaking to a team executive, people in human resources, and calling an anonymous phone line for psychological services or to report an incident. According to Hofley, all of these resources are easily accessible to the players. They are posted in the locker room, are included in each player's welcome package, and are repeatedly mentioned in the players' regular training sessions that Hofley leads.
"OSEG really wants to make sure that people have the opportunity to reach out and talk if they need to", Hofley said.
---
More Stories