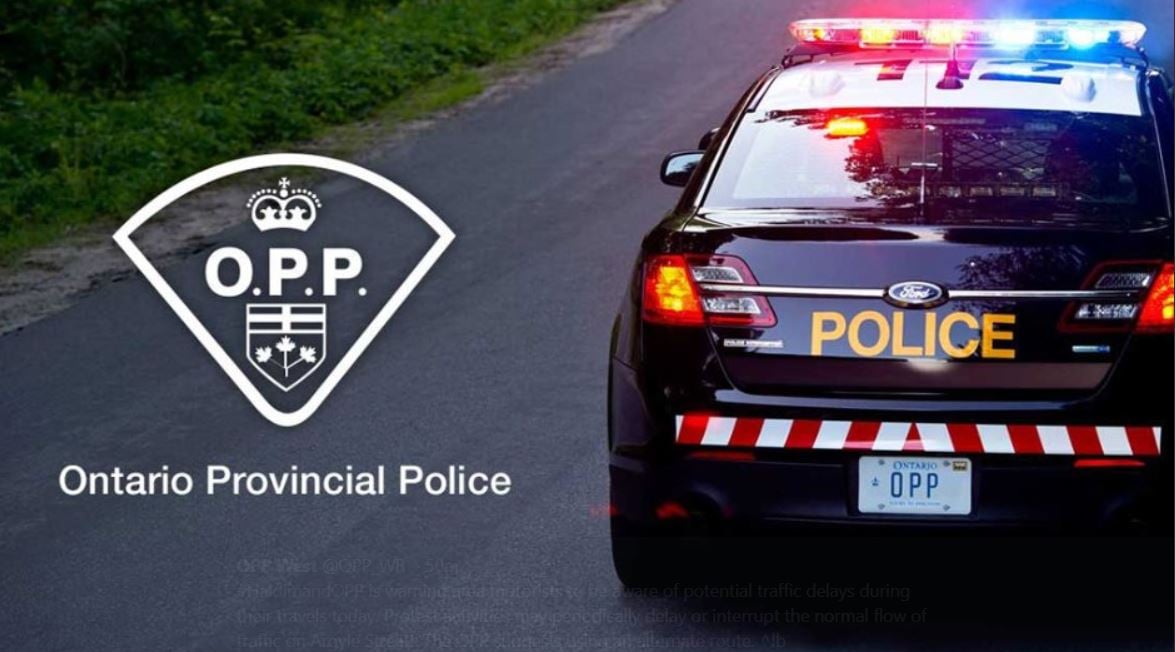 Ontario Provincial Police (OPP) say Jude Walter Leyton, who has been missing since 11 a.m. Sunday, has been found alive and well and has been reunited with his happy family.
OPP East Region tweeted the good news at 3:37 p.m. Wednesday afternoon saying the three-year-old had been found by four members of the OPP Emergency Response Team. The toddler was found sleeping near a beaver pond, approximately a kilometre from where he was last seen.
The tweet mentioned that the boy was in good condition. He was later checked out by paramedics and then checked again at Kingston General Hospital.
Leyton went missing in the Canoe Lake Road area of South Frontenac, Ontario, about 50 kilometres north of Kingston, Ont. Jude Leyton was last seen at about 11 a.m., on March 28, so he spent two nights and three days outdoors in weather that saw high temperatures reach 16C lows below zero. Searchers were also concerned because the area has many water sources.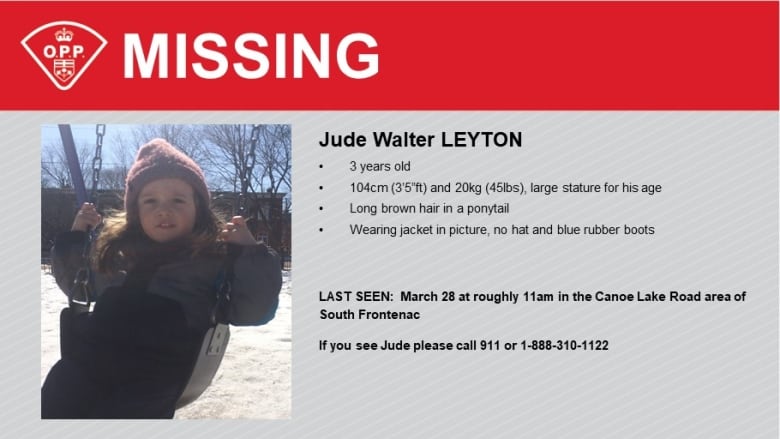 In the OPP's initial tweet regarding the missing toddler on Sunday, the force mentioned that they were not seeking volunteers to assist with the search in order to preserve the search area.
About 50 OPP emergency response team officers searched for the toddler. Another 50 members from two volunteer search and rescue teams out of Ottawa and Smiths Falls, Ont., joined the search Monday.
In another tweet, OPP expressed concern that the extra bodies could have interfered with canine and aerial searches, and parked civilian vehicles may have blocked emergency vehicles from getting through.
During the search, the OPP used a helicopter, unmanned aerial units (drones), canine teams and specially trained searchers in an attempt to locate the boy.
In the end all's well that ends well "Responsive, alert, receptive to water, responded well," Const. Curtis Dick of Frontenac OPP told reporters. "So it was just a great, great scenario."