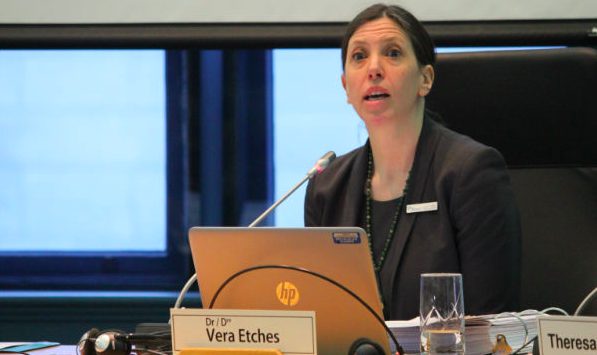 Today marks the anniversary of the first recorded case of COVID-19 in the City of Ottawa. The community has now seen 446 deaths and 15,338 confirmed cases.
A year and two waves later, a third COVID-19 surge could be on the horizon even though vaccinations are accelerating with 69,187 administered so far.
Cases have been hovering dangerously close to what is classified by the province as a red zone, and if they grow any more Ottawa will be back in a form of lockdown. And Ottawa's wastewater indicates there is a lot of undetected virus in the region, Ottawa Public Health says.
Ottawa's Chief Medical Officer of Health told the community earlier this week that "hospitalizations are back up and so is the percentage of people testing positive. We're seeing new outbreaks every day, and our rate of COVID-19 is now at 37 per 100, 000 people not far from the threshold of red which is 40."
Dr. Vera Etches added that while half of the increase comes from household contacts and small gatherings, team sports have also been a significant source of transmission. Small pick up games at basketball courts or hockey rinks as well as organized sports specifically are a major source of these surges.
Nick Renaud has played for Carleton University's football team for the past three years. During the second wave of COVID-19 he stayed away from the game because of strict social distancing guidelines and out of concern for his family. 
Since the lifting of the Boxing Day lockdown he has been able to return with restrictions. Renaud said that players were limited to a maximum of 25 on the field and they had to wear a mask when in close contact with others.
Into the red zone
If Ottawa does cross into the red zone Renaud says the Carleton football team will be still trying to play at some capacity. When asked if this concerned him Renaud said
"It's a little alarming considering prior to it there was a full lockdown with no playing, essentially the mindset is to keep football alive as long as possible."
Hijaab Yahya is immuno-compromised and at risk of a more severe infection by the virus. Yahya works at Carleton University and since the lifting of the lockdown has returned to in-person work. 
"I don't have a car so I'm forced to use public transportation and I interact with 30-50 people per day who are completely out of my social circle." 
Yahya works as a greeter at Carleton's MacOdrum Library, checking in patrons and answering questions. If there is another lockdown, Yahya said, "As much as I dislike being limited to my house ultimately the safety of myself and others outweighs any other concerns." 
With holidays such St. Patrick's Day and Easter approaching many are concerned that a surge of cases caused by gatherings and helped along by COVID-19 variants would push Ottawa back into red just over a month after coming out of lockdown. As a result Ottawa Mayor Jim Watson is urging Ottawa residents to hold off on festivities another year longer.
---
More Stories