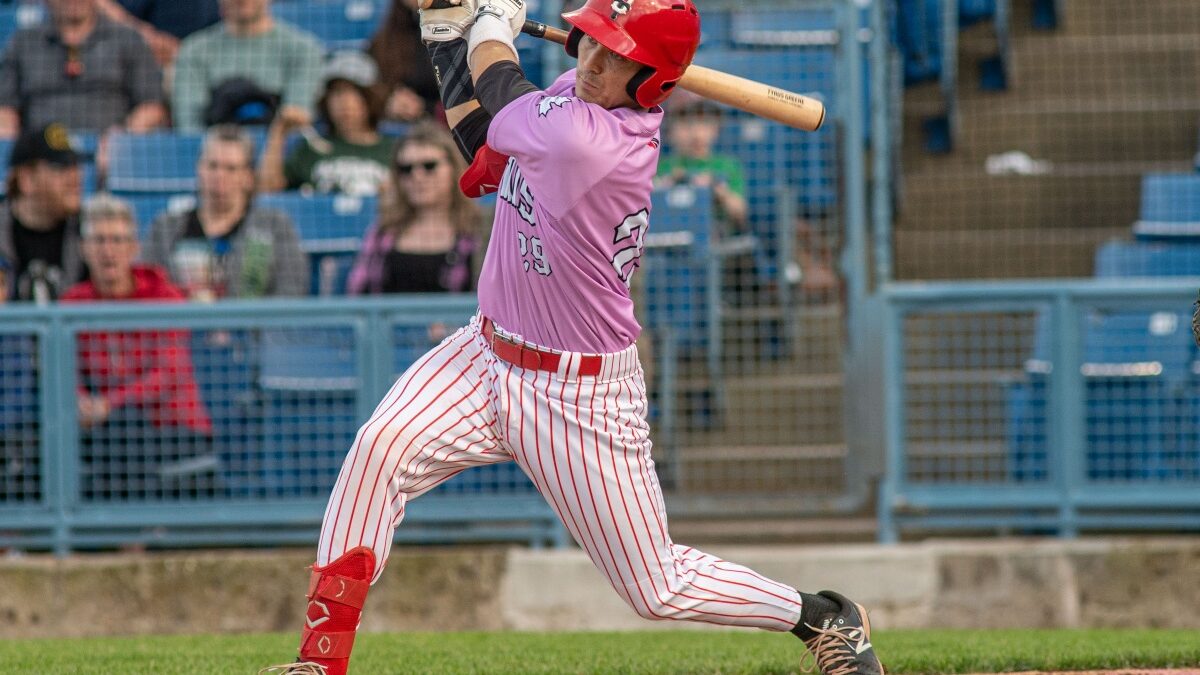 Powered by phenomenal starting pitching and just enough offence, the Ottawa Titans won their eighth game in a row — 3-1 — victory over the Empire State Greys on Friday.
It was Ottawa's first home game after a perfect seven-win road trip to New York, New Jersey and Trois-Rivieres, Quebec. The team hasn't lost since May 29 and is 17-6 on the season — good for second in the Frontier League East standings, behind only the 20-4 Quebec Capitales.
Friday's win came against the dismal Greys, who have started the season with 24 consecutive losses. The Greys were formed as a travel team to maintain an even number of teams in the league after the Southern Illinois Miners ceased operations.
It's been anything but smooth sailing for Empire State. Playing every game on the road, the team has the worst batting average and ERA in the league at .195 and 8.92, respectively. The Greys are last in runs, hits, doubles, home runs and RBI.
On Friday, Ottawa got on the board in the second inning with two runs, although it came at the cost of shortstop Clay Fisher. With Jacob Sanford on third and Tyrus Greene at first, Fisher hit a ball into the gap in left centre field but crumpled to the ground at the plate, clutching his right knee.
He was carried off the field and was seen with crutches in the clubhouse after the game.
"[Winning] is a little bitter-sweet cause Fisher got hurt there," manager Bobby Fisher said. "The team's playing good, morale is great, everybody's doing their job and it's a lot of fun."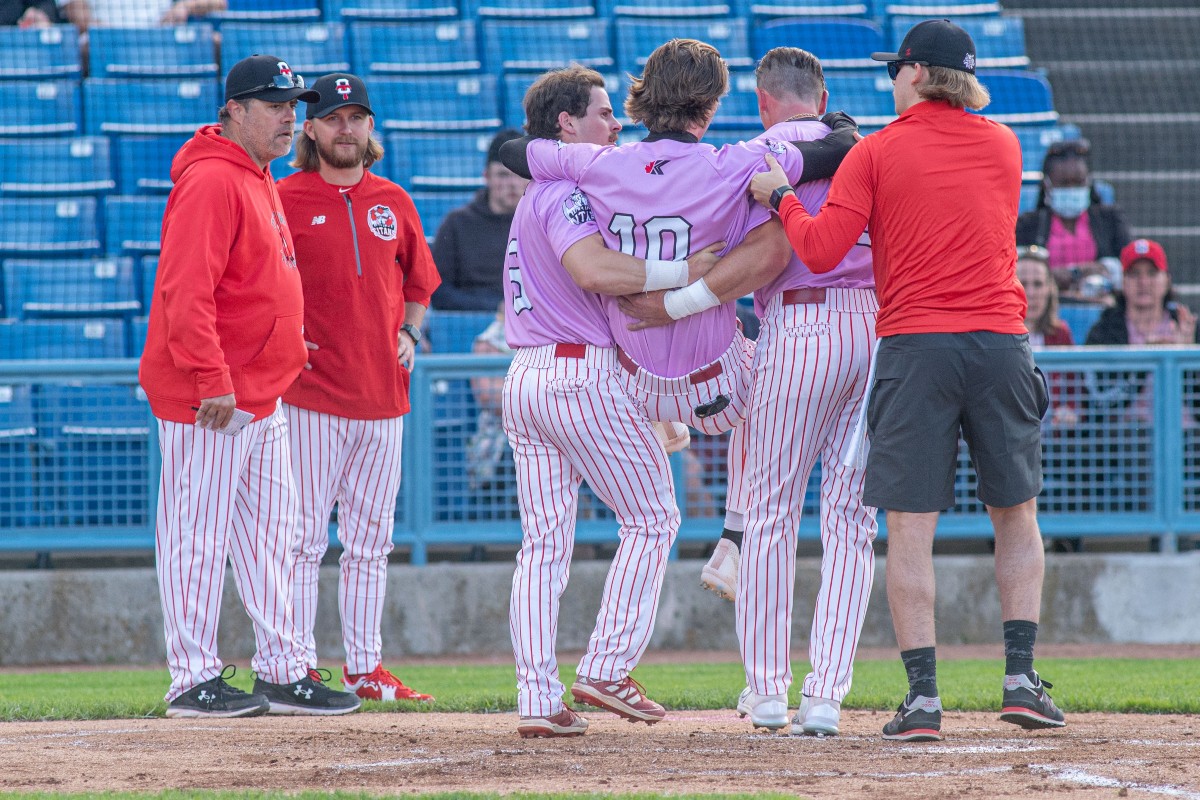 Ottawa scored again in the third inning, when AJ Wright walked, Sanford singled and Greene doubled in a run. All told, Greene — batting fifth and catching — went three-for-four with a double and RBI.
Greene started the season seven-for-35 but has since reeled off an eight-game hitting streak, including four hits in the last game of Ottawa's road trip on Wednesday.
Greene said he's normally a slow starter and described himself as an "adjustment hitter — I change things up a lot."
Chris Burica was on the mound for Ottawa. He pitched into the ninth before giving up a triple and being removed from the game. Burica's final line was 8.1 innings of one-run ball, and he lowered his ERA to 1.65.
"You know he's gonna give the team a chance to win the game and we're just happy he's on our team," Brown said.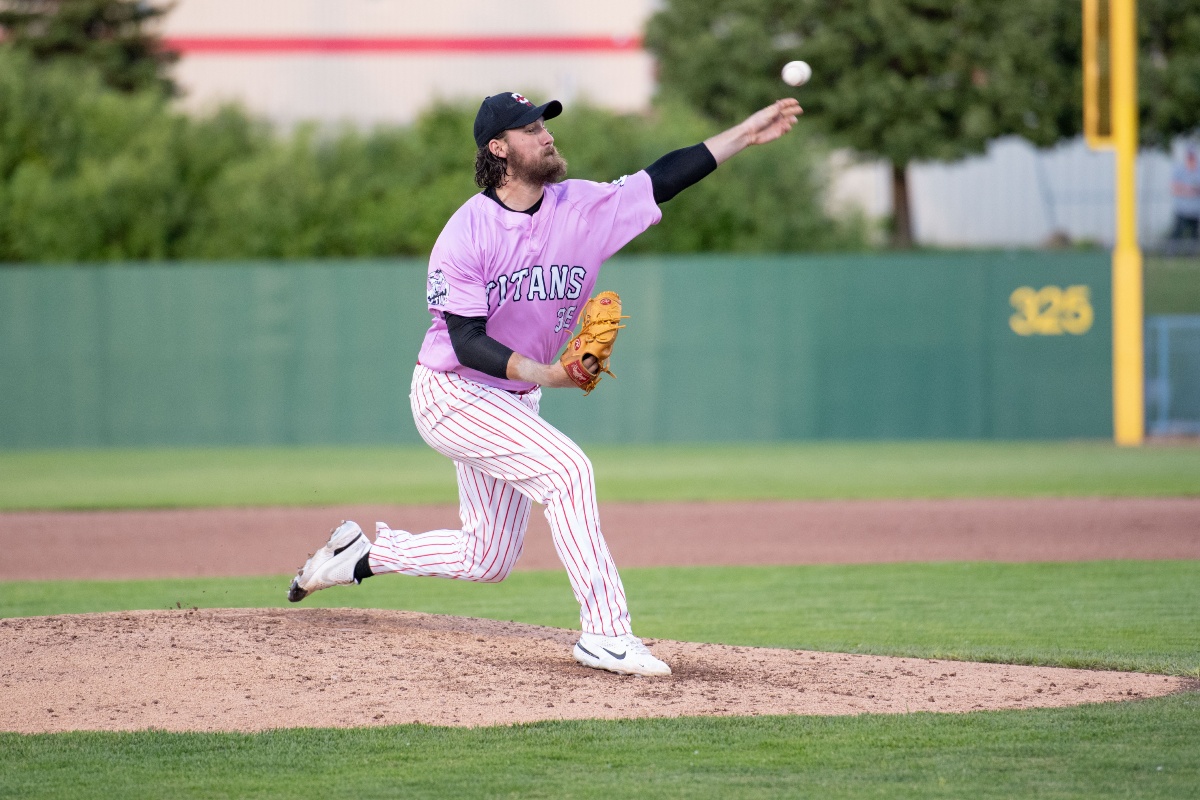 Reliever Kevin Escorcia got into some trouble trying to close the game out, allowing an inherited runner to score and walking a batter. Empire State had runners on first and second with one out but Escorcia worked himself out of the jam.
Brown said he is paying attention to Empire State's record but isn't taking anything for granted.
"Hey, they get two more hits there, they may have won that game. They're gonna win some games," Brown said. "[We want to] stay level headed because you can be going great and then all of a sudden you're in the dumps."
The Titans will look to run their winning streak to nine in a row on Saturday with a 6 p.m. game against Empire State. While they haven't made up much ground on the division-leading Capitales, who recently reeled off a 13-game winning streak of their own, they've put space between themselves and the third-place Tri-City ValleyCats, who are 13-11.
"The team is really gelling as a whole," Burica said. "There's really good team chemistry going on right now and it's fun playing baseball with these guys."
---
More Stories