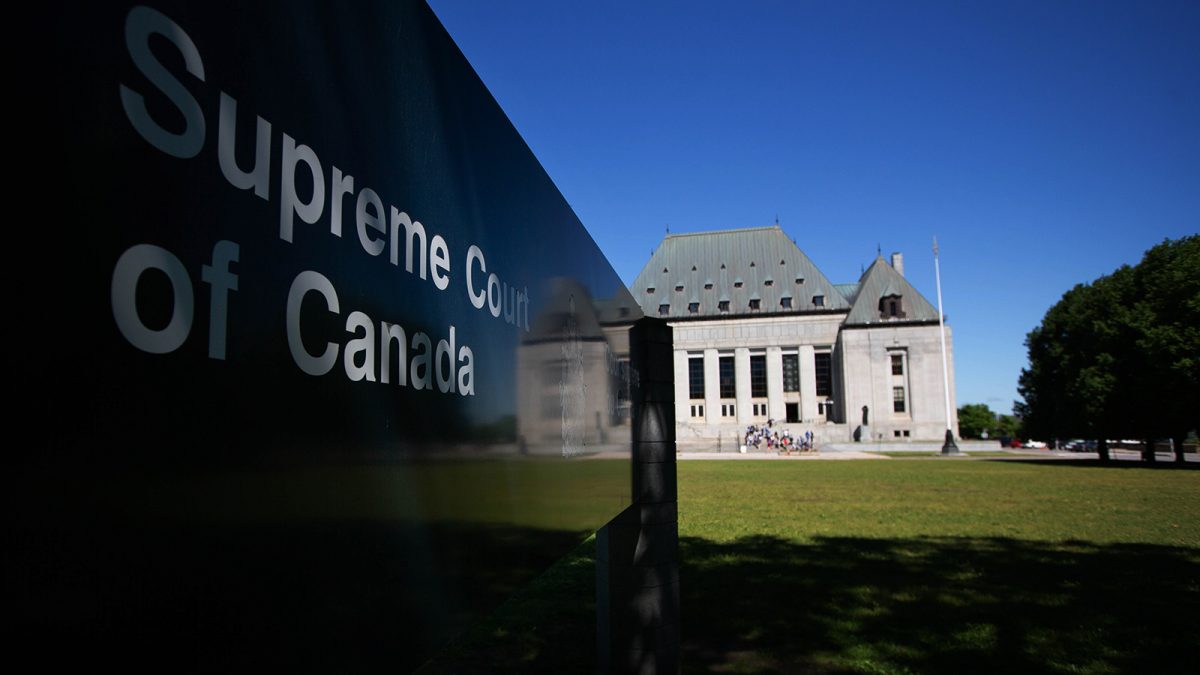 A woman who is serving a life sentence for lacing her husband's wine with anti-freeze has secured the right to ask a jury for early release after the Supreme Court of Canada refused to consider a challenge to the case.
In 2001, Cherrylle Dell was convicted of first-degree murder in the 1995 poisoning of her husband, Scott, in Killaloe, Ont., northwest of Ottawa. Her case drew national attention and was recently featured on The Detectives, a CBC-TV true crime series.
Dell, then in her 40s, was sentenced to life in prison without parole for 25 years. However, the law at the time of sentencing would have permitted her to ask a jury for early release under the Criminal Code's "faint-hope" clause, which grants people serving life imprisonment the right to ask for early parole after 15 years in prison.
In 2011, the Conservative government of Stephen Harper amended the law to make it harder for convicted murderers to try to secure early release because they first have to convince a judge there is a "substantial likelihood of success" a jury would agree.
Dell challenged the retroactive nature of the changes and won last August in the Ontario Court of Appeal. The Supreme Court's refusal to grant leave to appeal means the lower court's decision stands.
In Canada, crimes are traditionally tried based on the laws at the time.
Though rarely granted, "faint-hope" appeals have the potential to reduce a prisoner's sentence by 10 years.
In May 2015, Ontario Superior Court Justice Robert Maranger found the changes to the faint hope process constitutional and rejected Dell's parole application, finding it unlikely a jury would grant release.
In the 2018 appeal court decision, Justice David Doherty found the retroactive aspect of the changes unconstitutional because it inflicted a harsher punishment than when she had been sentenced.
"The screening mechanism substantially decreased her chances of obtaining some reduction in parole ineligibility," Doherty wrote in his decision. Dell is "entitled to have her 'faint hope' application heard by a jury."
By convention, the Supreme Court did not give reasons for declining to hear the Crown's challenge to the 2018 decision of the appeal court.
In a document filed in the Supreme Court, Dell's lawyer urged the court to dismiss the leave-to-appeal application, writing that the case is not one of national importance and the court's resources "are better spent deciding cases that affect more than a handful of individuals."
(With a file from Kelly Millar)
---
More Stories