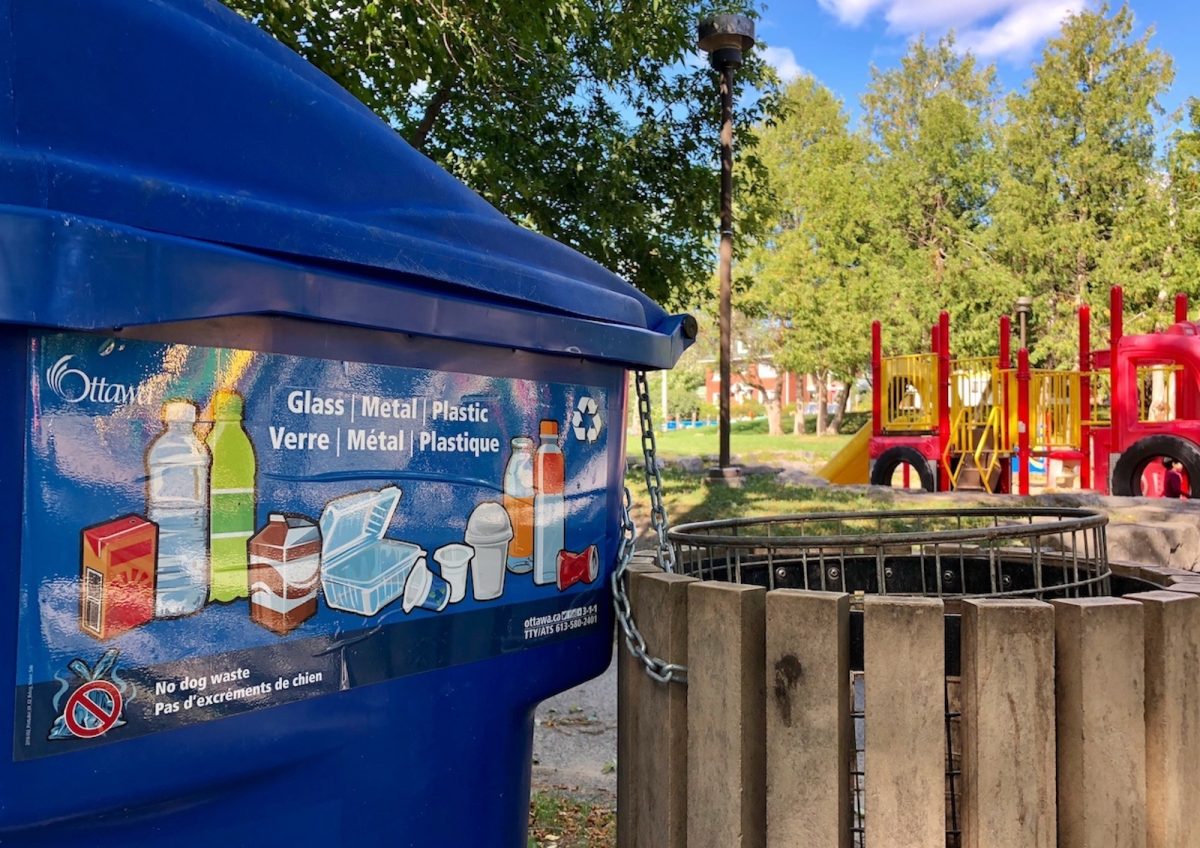 By Brendan Shykora, Nadya Pankiw and Sarah Tsounis
For the second year in a row, the City of Ottawa is testing ways to improve recycling in its parks.
A 2017 pilot project tested blue bins in seven high-use parks: Ben Franklin Park East; Brewer Park North; Brewer Park South; Centrepointe Park; Hornets Nest Park, Tauvette Park and Trend-Arlington Park. City officials said the results were underwhelming.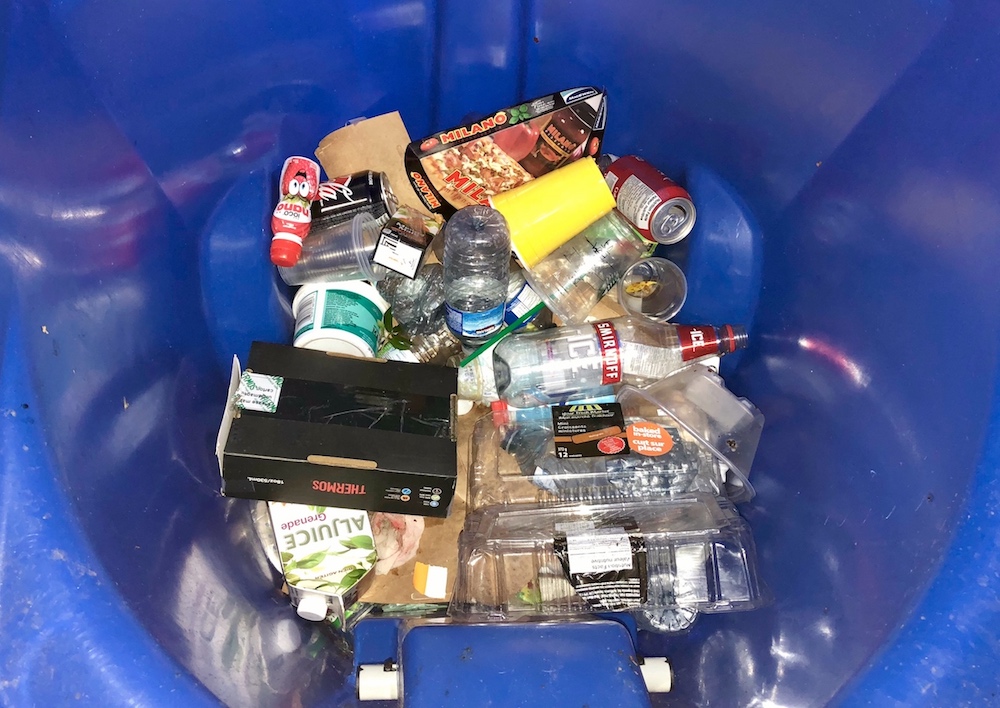 Only a "limited amount" of recyclables was collected in the seven parks last summer, and many of the blue bins "were contaminated with food and dog waste," according to an October 2017 note to city council by River Ward councillor Riley Brockington.
This time around, the city's department of public works and environmental services has put the blue bins next to garbage cans in 49 parks. The blue bins have signs indicating plastics, glass, and metal are the only acceptable recyclable materials.
Capital Ward councillor David Chernushenko said he hopes the signs will encourage people to not treat the bins like "fancy garbage cans."
For Brockington – whose note to council prompted a revamp of the project – the ideal long-term solution is to have sorting options for waste in parks.
"Ultimately I'd like to see the stations that you see at some bus stops where it has (places for) organic waste, recyclables and garbage. That way you're covering all three bases."
However, Brockington said the 2018 results likely won't reach council until early 2019.
"When the staff report comes back it will be about trying to find the right balance between the number of bins per park," he said.
In the 2017 project, bins were in parking lots for easy pickup and minimized collection costs. This past summer, the bins were in more accessible park locations.
While relocating the bins could mean better recycling results, the change could tax the pickup contractors and be more costly in turn, Brockington said.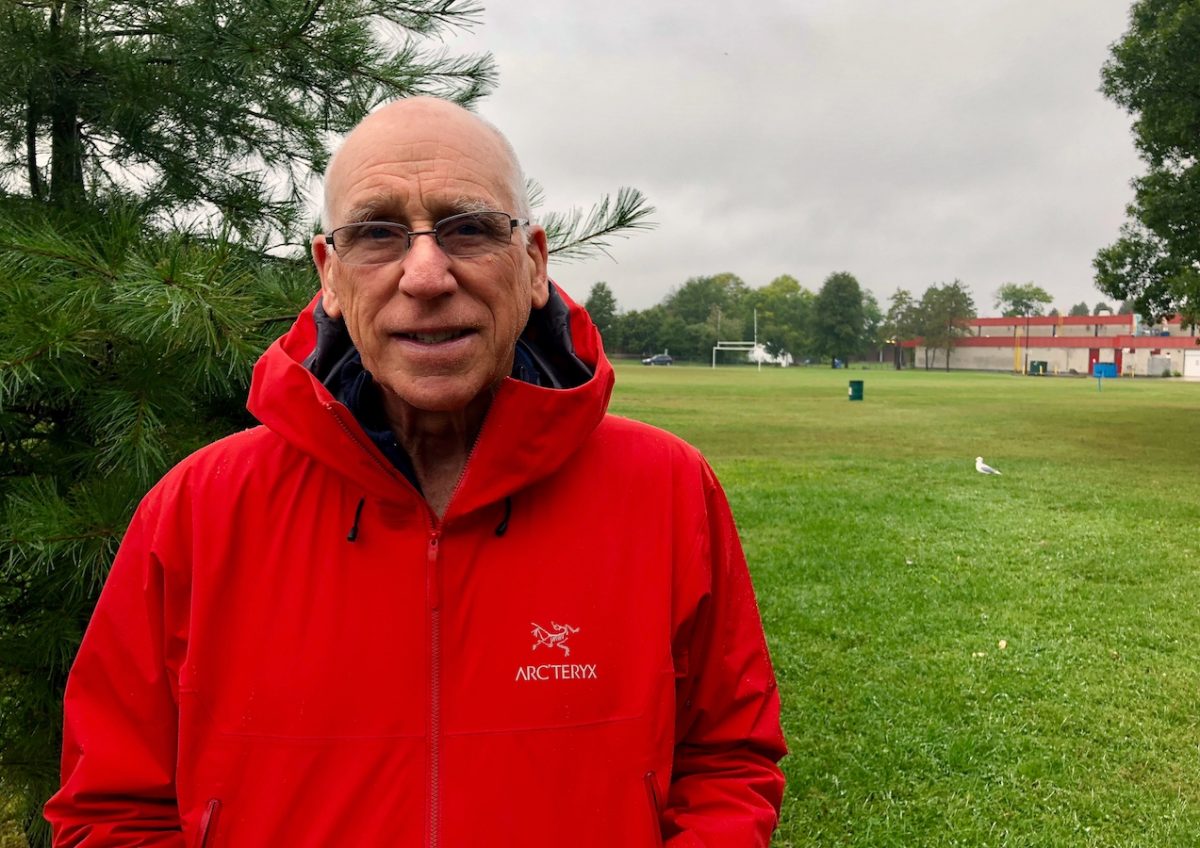 "I think it's a fair concern. We need to know what's the added burden for servicing parks," he said. "There's always some sort of complication, but this is 2018. There's no reason why our larger parks (wouldn't) have this facility already there."
For some, 2018 is already too late to be still planning a recycling program for city parks.
Brian Tansey, a founding member of Waste Watch Ottawa said "[the city] doesn't have a long-term waste management plan."
A 2017 report by Waste Watch Ottawa found that 25 per cent of what is tossed into blue bins is not recyclable. The study also revealed that only 43 per cent of Ottawa's waste was diverted in 2015 – behind the provincial average of 48 per cent.
The Waste Watch Ottawa report calls on the city to "significantly expand" promotion and education. According to the report, city spending on promotion and education has been at no more than 50 cents per household a year since 2004, whereas "most other" municipalities spend at least twice as much, the report found.
Green bins to be tested in parks next year
The next step will be to deal with dog waste in parks. Council decided to allow plastic bags in green bins this past March. Next summer, the city will out green bins in 10 parks to take in plastic bags containing dog waste and keep the material out of the recycling stream.

"The reality is most people will not take home the [dog waste] bag," said Chernushenko, who also heads the city's Environment and Climate Protection Committee. "Eventually we will move to only compostable bags with dog waste."
Municipal candidate Anthony Carricato – who is challenging Chernushenko in Capital Ward – said there are better options available for dog waste in parks.
"We've been to just over 13,000 doors and that's one of the issues that's resonating the most," he said.
Carricato suggests the city look to municipalities like Kitchener-Waterloo, where separate dog waste containers have been put into parks. Users drop waste through a tube into an underground container, which is emptied every one to two weeks.
"There are a lot of great examples out there and I think Ottawa can lead the way on this and pick up some of these ideas from other municipalities," Carricato said.
---
More Stories