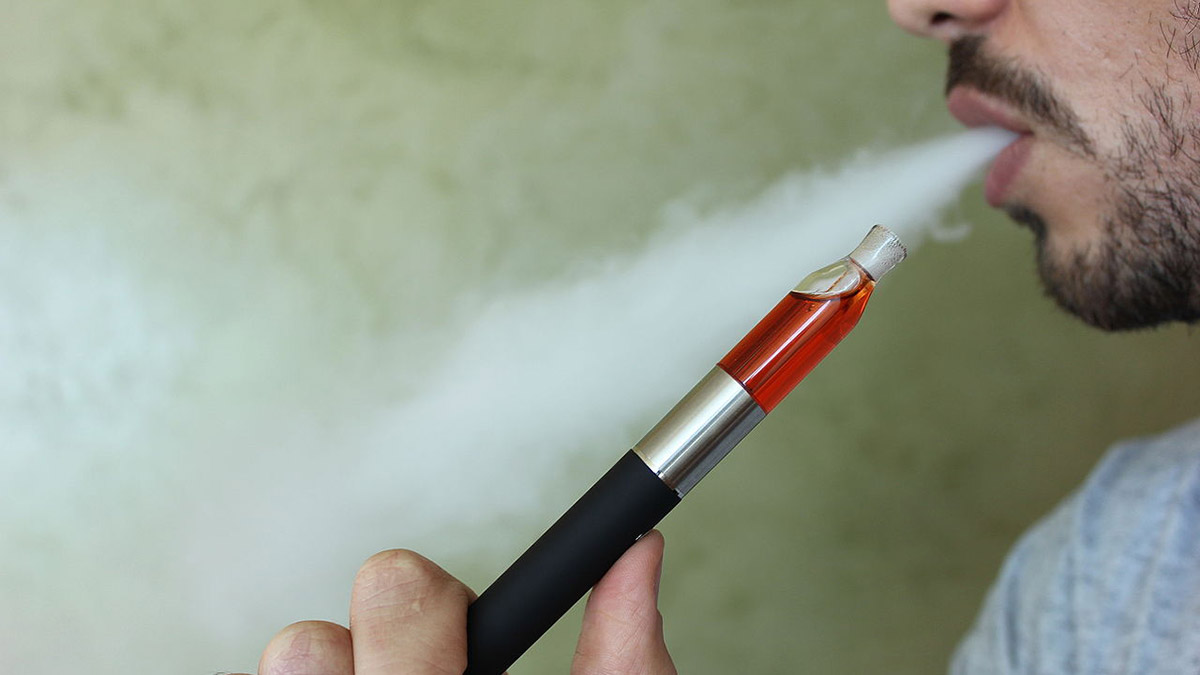 First some history
For the past decade, e-cigarettes have grown in popularity since they were first introduced in the mid-2000s. As an example of their popularity, the BBC has reported that the number of vapers worldwide rose from seven million in 2011 to 41 million in 2018.
The invention of the first e-cigarette dates back to the 1960s. It was patented by Herbert A. Gilbert, from Beaver Falls, Penn. But it was not until 2003 that the first commercial e-cigarette was developed in Beijing, China, by pharmacist Hon Lik. Between 2006 and 2007, electronic cigarettes were introduced to markets in Europe and the United States.
Who vapes?
"We usually get people walking in from the ages of around 19 and 20 up to the age of 60," said Derek Young, the district manager of the Ottawa vape shop, Sir Vape A Lot.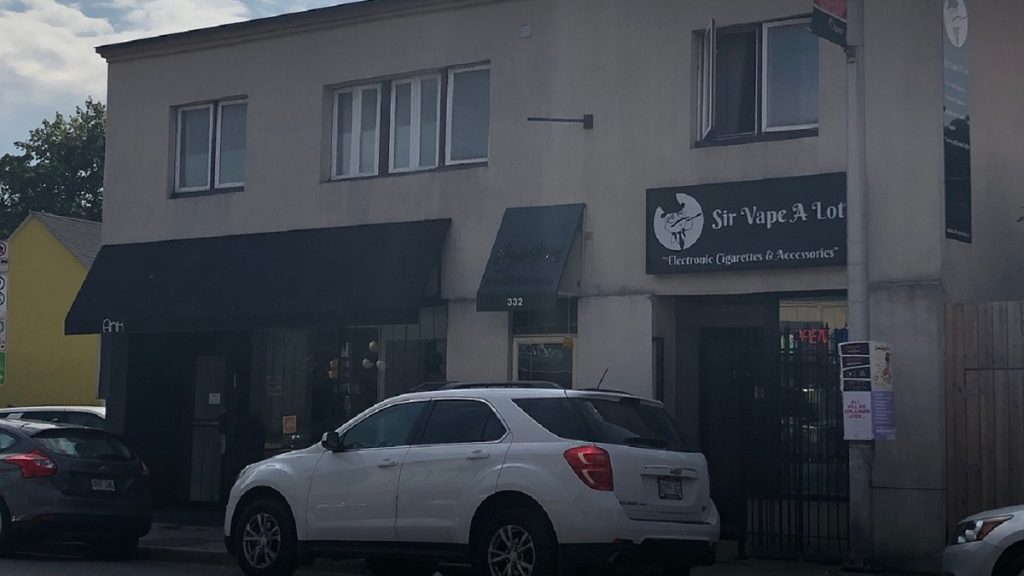 According to local health officials, vaping is on the rise in Ottawa.
"We're definitely finding that vaping rates have increased here in Ottawa," said Krista Oswald, a project officer with Ottawa Public Health's Tobacco Prevention and Control program. "We are, of course, particularly concerned with youth vaping."
Even though people under age 19 in Ontario are not allowed to purchase anything from vape shops, vaping has become more frequent among high school students, according to news reports.
"Ten per cent of high school students in Ottawa have tried vaping, compared to the six per cent that have smoked tobacco within the last school year," said Oswald.
Why vape?
"It's the only thing that helped me quit cigarettes," said Nick, 40, who started vaping as an alternative to smoking. Nick — who didn't want his last name used — said he started smoking when he was 14, but took up vaping more than five years ago and has not smoked cigarettes since.
"I found a noticeable increase in my health, my lung capacity, my endurance, my breath, everything since I switched to electronic cigarettes," he said. "I've tried the pills, I've tried the patch, this is the one and only thing that has helped."
Dryden Bedard, a third-year student at the University of Ottawa, said he has been vaping since May 2019. "I've almost quit now," said Bedard. "I went down from 50 milligrams of nicotine and I am currently at 35. I am hoping to quit all the way down to zero by December or the New Year."
But health officials are concerned that young people may be attracted to vaping in part because of the diversity of flavors available. According to the Canadian Tobacco Alcohol and Drugs Survey, fruit-based flavors are by far the most popular.
What are the risks?
Potential long-term risks from vaping are still not known.
Health Canada advises that vaping "can increase your exposure to chemicals that could harm your health (e.g. cause lung damage)." The agency also warns that vaping exposes users to nicotine, which is addictive. Because of this, young people are especially vulnerable to e-cigarette use. For those that vape early on, they are at greater risk of subsequently smoking cigarettes later. Vaping may also affect the brain development of young people, potentially impairing both their memory and concentration.
Since April, things have been especially problematic with more than 800 cases of people in the United States hospitalized with severe respiratory illnesses related to vaping, although at least some of the cases appear to be linked to THC vape products, which can't be legally purchased in Canada.
As of Sept. 30, at least 13 people have died. The first-ever case of this illness in Canada was reported in London, Ont. on Sept. 18. Quebec health officials have recently reported a case there.
What actions are being taken to educate people about the risks of vaping?
Experts suggest that education about potential health impacts is a good place to start to renew efforts to educate youth on the dangers of vaping.

"We try to educate youth about the factual information about the effects of vaping through in-class presentations, and vaping guides for educators about the misconceptions about vaping," said Oswald, the project officer with Ottawa Public Health's Tobacco Prevention and Control program
Some are now pushing for stronger regulations of the products available.
"Anything which results in adverse health effects and as a result of an unregulated product that contains an addictive substance is a great cause for concern," said Dr. Andrew Pipe, a physician at the University of Ottawa Heart Institute.
"We need to regulate the content of nicotine, we need to eliminate all flavor solutions, change the design, and all forms of advertising in the exact way we do for tobacco products."
"For the longest time, it was tobacco use that was the big concern. For the first time ever, vaping has surpassed tobacco use," said Oswald.
Health Canada has issued a warning to Canadians who use vaping products, advising them to monitor and report any symptoms associated with pulmonary illness and to seek immediate medical attention if they feel their health is at risk. The Public Health Agency of Canada has also advised provincial and territorial health officials to report both possible and confirmed cases in their jurisdictions.
---
More Stories