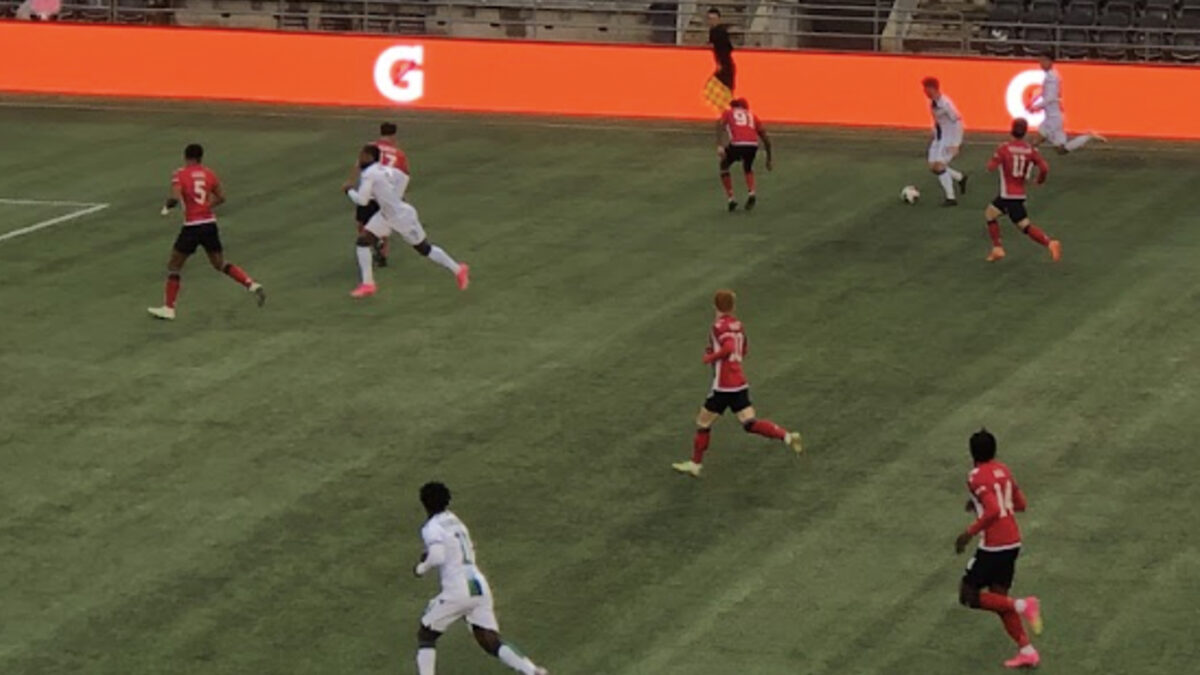 Harsh winds howled through the stands at TD Place, accompanied by ominous clouds and then a cold rain that soaked Canada's capital on Saturday.
It was a fitting metaphor for Atlético Ottawa's match against visiting York United, which saw the local club suffer its first loss of the season and drop to last place in the Canadian Premier League.
Heading into the match, York was in the basement, having suffered defeats in their first two matches of the season. Atlético sat just above York after 1-1 draws in their first two games.
In between Atlético's two draws, they defeated the Halifax Wanderers 3-1 in the preliminary round of the Canadian Championship, a big win that doesn't count for the CPL standings. Halifax took an early lead – as they did in Ottawa's home opener on April 15 – but three unanswered goals from Ottawa including two late first-half goals by Malcolm Shaw and Diego Espejo secured Atlético's victory. A slow first half and a strong second half have been common themes for Atlético this season.
But the match with York United didn't go so well. Saturday's game between the two provincial rivals carried heavy implications for both teams in the league standings. Not only would the winner gain their first of the 2023 season, but the loser would fall to last place in the CPL.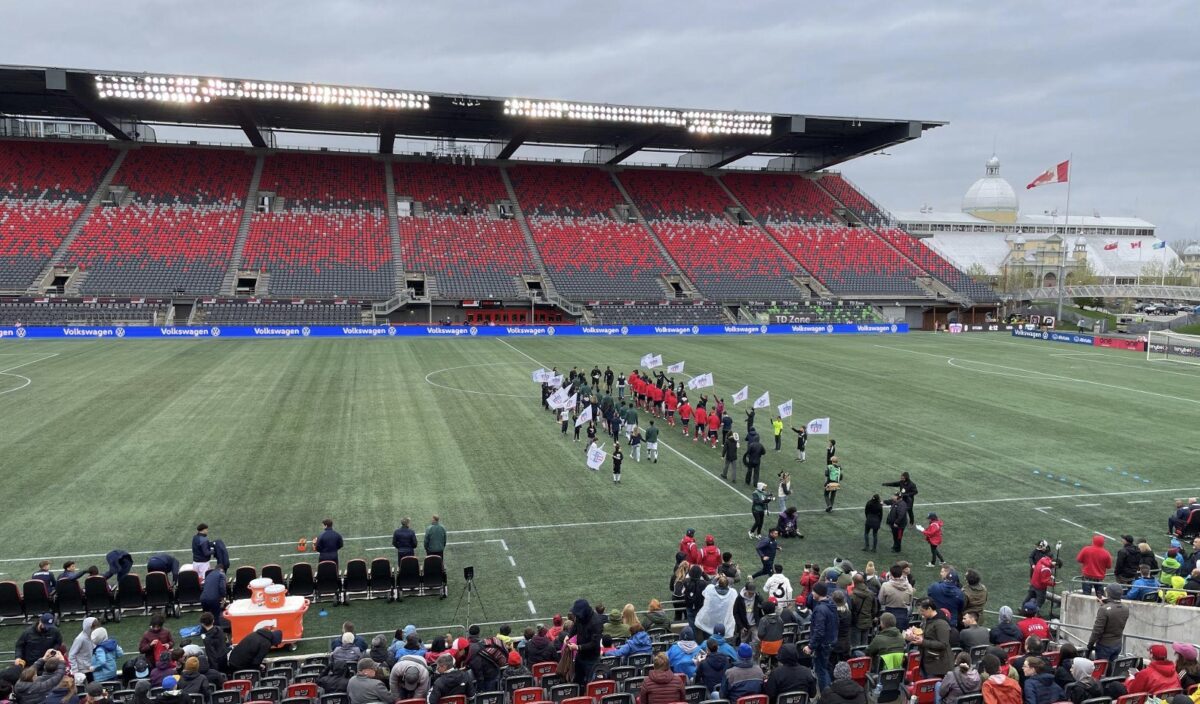 At this point last season, Atlético were second in the league after winning two of their first three matches. They had, however, also suffered their biggest defeat of the season at home, losing 6-1 to Valour in the third match of 2022. This season, at least the margin of defeat in match week 3 was much smaller.
Atlético Ottawa's head coach Carlos Gonzalez said he remains confident the team will rise quickly in league standings.
"We have to look forward, grab the good things the team is doing, learn, and move on," Gonzalez said in a post-match press conference. "I'm sure the results will arrive soon. The three points (did not arrive today) because of details. We have to demand more of ourselves in certain moments."
"It's still early," added Atlético midfielder Noah Verhoeven. "We're focused as a group. We have a lot of potential. Now it's just about finding it."
Atlético's team is young, having added several new players to the roster, including Verhoeven, left forward Gianni dos Santos and right forward Jean-Aniel Assi, among others.
While still developing their chemistry, it can make finding and achieving their full potential a time-consuming process.
'We have to look forward, grab the good things the team is doing, learn and move on.'

— Carlos Gonzalez, head coach, Atlético Ottawa
Similar to the first two games of their season, Atlético started slowly in the first half against York. The visitors dominated possession early, moving the ball up the pitch and creating scoring chances with dangerous crosses into the box.
Late in the first half, York midfielder Molham Babouli launched a beautiful free kick from outside the box, which curled its way into the bottom corner past Atlético's goalkeeper Nathan Ingham, giving United a 1-0 lead.
Coming out of the locker room for the second half, Atlético pressed for an equalizer. They defended well against an onslaught of York chances, moving the ball up the pitch in transition with quick, short, and accurate passes, creating some quality chances, but still fell short of finishing them.
Atlético was the better team in the second half. They had more of the ball, created better chances, and outshot York 11-7 (5-3 on target). But the game ended as a 1-0 defeat, the first time this season Atlético failed to score.
Notable moments include an Atlético cross into the box to Jean-Aniel Assi, who tapped it just over the bar.
On the other side of the field, Dos Santos wired a shot toward the top right corner of the net from outside the box. It was a strong strike, but a better save; York goalkeeper Niko Giantsopoulos dove to knock the ball out of bounds to preserve his team's lead.
Gonzalez later expressed his appreciation to the many fans who showed up for the match despite the rainy weather.
'We're focused as a group. We have a lot of potential. Now it's just about finding it.'

— Noah Verhoeven, Atlético midfielder
"We are not going to give up," he said in an upbeat message aimed at the club's faithful supporters. "We are going to move on so that we can dedicate the three points to them."
If rainy days are a sign of anything, it's that brighter days are to come. Gonzalez conveyed a similar sentiment about his team, saying they have to look forward and move on.
"It's a work in progress," he said. "We have to have patience with some (new) players. We are doing positive things offensively. We didn't defend bad. At the end of the day, we didn't score and it's (all) about goals."
Atletico will look to get into the win column when they host second-place Pacific FC at TD Place on May 6.
---
More Stories