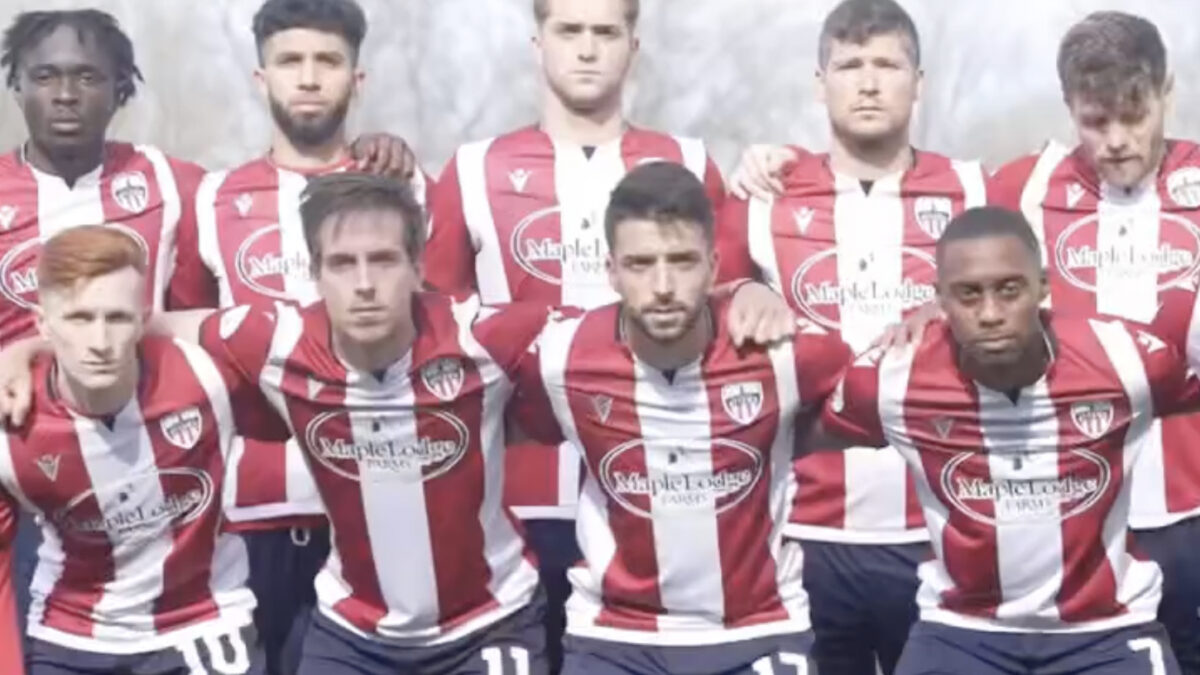 Atlético Ottawa was thoroughly outplayed by Pacific FC on May 6 in an abysmal 4-1 loss at home in which the Ottawa club conceded two goals in the opening 10 minutes.
Atlético remains winless and in the Canadian Premier League basement, with two draws and two losses in four league matches.
Pacific FC was the better team right from the kickoff. Their midfield controlled possession, created opportunities in transition with stellar passing and helped prevent Atlético from creating quality scoring chances in the final third.
It only took Pacific six minutes to get on the board. A turnover in the midfield by Atlético defender Diego Espejo was carried by Manny Aparicio to the edge of the six-yard box. Aparicio juked around Atlético's backup goalkeeper Sean Melvin — Nathan Ingham missed the match with an injury — before crossing it to Sean Young, who tapped it into the open net.
Less than three minutes later, Pacific extended their lead to 2-0 after another well-executed transition attack. A brilliant pass by Ayman Sellouf split multiple Atlético defenders and found Djenairo Daniels, who sped past a defender before crossing it to striker Josh Heard. He steered the ball into the bottom right corner of the net silencing the fans at TD Place.
Atlético's defence was disorganized and Pacific was carving through it like a knife through butter taking advantage of every mistake Atlético made.
In all four league games, Atlético has conceded the first goal and put themselves in a hole. Atlético has also conceded goals three times within 20 minutes, which is very uncharacteristic of a team that prides itself on defence, which was excellent last season, conceding only 29 goals — second-fewest in the league behind only Forge.
Against Pacific FP, Atlético trailed 2-0 after nine minutes and the game was virtually over.
Atletico in all four league games and their lone Canadian Championship game against Halifax sat back in the first half and allowed their opponent to control the match and dictate the pace. Atlético woke up in the second half of those matches, but they need to start faster and stronger and play the entire 90 minutes if they hope to start winning games.
"We're at home, people come in week in and week out to support us, and we concede two goals in the first 10 minutes and another before halftime. Before you know it, we're three-nil down. We have to start faster and not give up cheap goals," Atlético midfielder Ollie Bassett said in a post-match interview with TSN.
"It's the same old story … four or five games now, we concede first. We give ourselves a mountain to climb. It was embarrassing, to be honest."

— Ollie Bassett, Atlético Ottawa midfielder
"It's the same old story … four or five games now, we concede first. We give ourselves a mountain to climb. It was embarrassing, to be honest."
Atlético has only managed to salvage two draws in league play; the only time they found themselves victorious after conceding first this season was in their Canadian Championship preliminary win against the Halifax Wanderers.
Things didn't get better for Atlético after the team's terrible start. Pacific dominated the first half, created the better scoring chances and mounted a defence that stifled any Atlético attack before it could even start.
Off another counter-attack, Daniels received a perfect cross onto his right foot but skied his shot over the crossbar. It didn't matter though because less than two minutes later, Melvin's goal kick was intercepted by Sallouf, who easily sliced past four Atlético defenders before calmly tucking it past Melvin. Pacific led 3-0 at the half, but it could've been 5-0 or 6-0 if they had finished all their chances.
Six minutes into the second half, a brilliant strike by Bassett from outside the box found the top corner to cut Ottawa's deficit to 3-1, but it was as close as Atlético would get to a comeback. Other than that, the fans didn't have very much to celebrate.
In the 69th minute, a corner by Sallouf landed directly on the foot of Amer Didic, who emphatically ensured the ball crossed the goal line from a few inches out, sealing Pacific's 4-1 victory.
Atlético created multiple scoring chances in the second half and actually ended the game level on shots with Pacific; each team registered 14. However, Atlético wasn't clinical enough in the final third and the majority of their chances came in the final 20 minutes when the game was already lost.
Pacific had five shots on target and scored four; Atlético had four shots on target with only one goal. Being clinical, finishing chances, and scoring goals is something Atlético needs to continue working on, according to head coach Carlos Gonzalez.
Atlético won the possession battle 51-49 percent, only because Pacific was content to sit back and defend their huge lead. Don't let that part of the stat sheet fool you; Pacific dominated this game from start to end.
Bassett said it's up to the Ottawa players to figure out how to start matches faster and perform better. Atlético have now gone eight consecutive matches at TD Place without a win dating back to last season; their last triumph in front of their home fans came on Aug. 17, 2022, in a 3-1 victory over Halifax.
Atlético Ottawa finished atop the CPL table in the 2022 regular season, but they have a lot of new players this season, especially in the midfield and on defence. That means they can't expect to come onto the field and roll over their opposition because of what they did last season, according to Bassett.
"It's up to us to (make) things right. It's an unacceptable start for any team, let alone a team that finished first in the 2022 season," Bassett added.
Atlético is looking to get into the win column and regain some momentum in their Canadian Championship quarterfinal match on the road against Forge FC on May 9.
---
More Stories