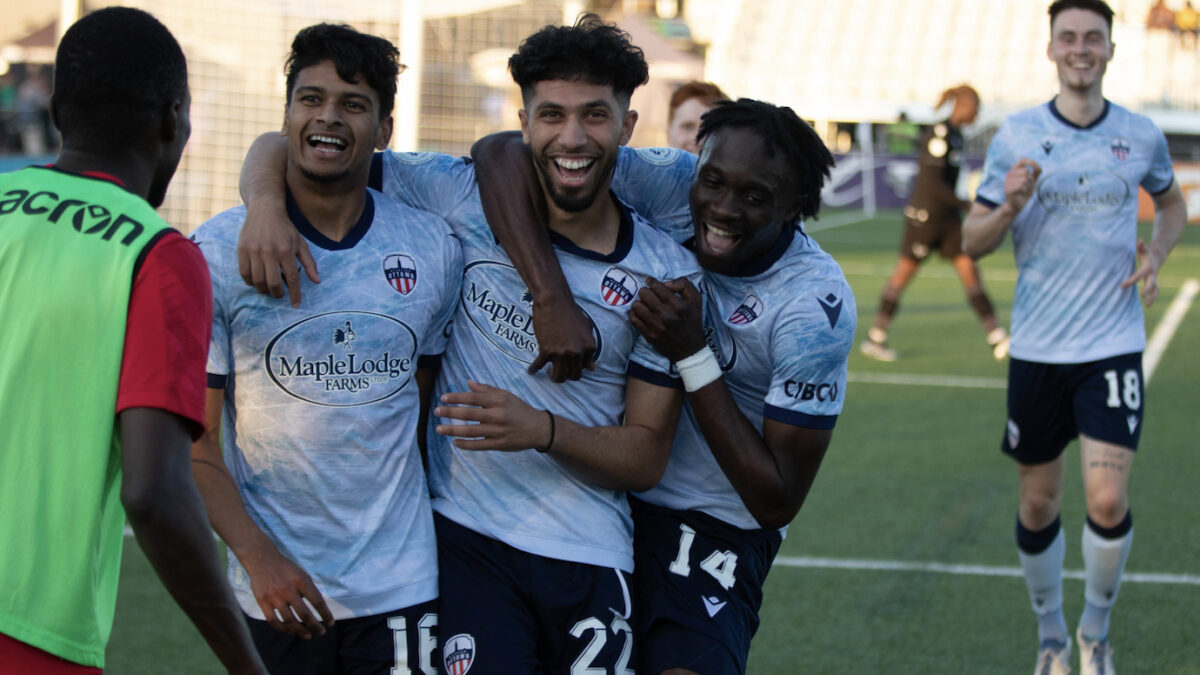 Atlético Ottawa finally found themselves on the winning side of the scoresheet on Saturday with an emphatic 5-0 victory over Vancouver FC.
Ottawa's win over the expansion club from B.C. catapulted Atlético from eighth to fourth in the Canadian Premier League standings and improved the team's win-draw-loss record to 1-2-2 for five points.
Atlético achieved multiple firsts in their impressive May 13 triumph over Vancouver at the Willoughby Community Park Stadium in Langley.
For the first time this season, Atlético scored the first goal, didn't allow a single shot on target and kept a clean sheet — conceding no goals — thanks to an aggressive defence that kept relentless pressure on Vancouver's forwards.
Atlético's 5-0 win was the biggest margin of victory in team history and marked the first time that Vancouver — which has been excellent defensively this season — allowed more than one goal in a match.
Ottawa dominated the match at both ends and played a complete 90 minutes for the first time this season.
Atlético's offensive firepower was on display from the initial kickoff. They controlled possession with their strong midfield and created multiple scoring chances thanks to precision passes that sliced through Vancouver's defence.
Atlético were also lethal in transition and used their speed to attack down both wings before crossing it into the box to create quality chances.
"I'm really happy for (the team)," Atlético Ottawa head coach Carlos González said at the post-game press conference. "I think that they understood really well where the other team had their weakness. Today we were clinical, today we were solid. So great individual performances, and great team performance."
After a frustrating winless start to the season, during which Ottawa seemed disjointed up front and couldn't finish their chances, Saturday's dominant performance was refreshing.
With the win, Atlético's goal difference improved from minus four to plus one; and despite finishing with only 47 per cent possession, Atlético were the much better side. They held Vancouver to only six shot attempts, none on target. Meanwhile, the visitors had 13 shot attempts with six on target, capitalizing on all but one of those chances.
Only eight minutes into the match, Atlético struck first in transition. Ottawa quickly moved the ball down the right wing into open space and Ollie Bassett tucked home his second goal of the season from close range to complete a nice passing sequence with Gianni dos Santos.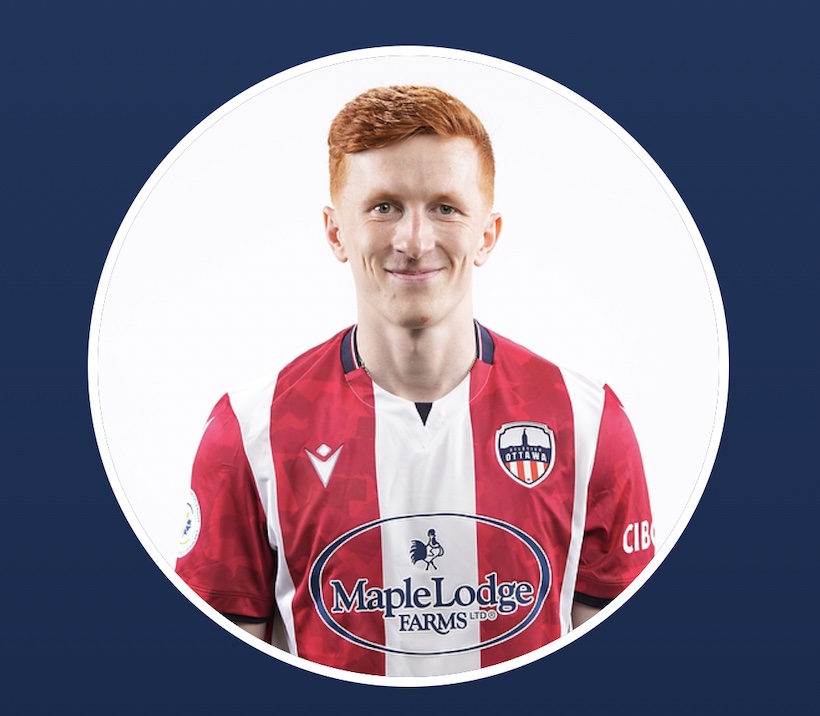 As the first half continued, Atlético continued to control the game. They created several quality chances, including attacking in transition every time they won the ball back.
At the same time, they defended extremely well. They pressed high, pressured the ball carrier, and didn't give their opponent plenty of time to scan the field and make a pass.
Whenever they lost a ball, they immediately fought to win it back.
Vancouver had their first shot attempt in the 35th minute, which soared over the goal. Less than two minutes later, Atlético doubled their lead on the counterattack. Jean Aniel-Assi created space for himself down the right wing with his impressive dribbling skills before crossing it into the box to Samuel Salter, who scored at the end of a well-timed off-ball run.
Atletico led 2-0 at halftime, their first half-time lead in any league match this season.
In the second half, Atlético's dominance — especially on the counterattack — continued. In the 59th minute, Bassett collected the rebound from a Vancouver free kick and took off downfield in transition. He used his speed to get past two defenders before playing a brilliant cross to Noah Verhoeven, who calmly sent the ball past Vancouver goalkeeper Callum Irving from the edge of the 18-yard box.
'I think that they understood really well where the other team had their weakness. Today we were clinical, today we were solid.'

— Carlos González, Atlético Ottawa head coach
Zack Verhoven and Zakaria Bahous each scored less than two minutes apart to seal Atlético's commanding victory, both goals coming from transition attacks.
Verhoven received a throw-in from Macdonald Niba before dribbling past a defender near the left corner flag, cutting into the box and firing it past Irving on the nearside. About 80 seconds later, Verhoven dribbled down the field in transition after Bahous won the ball back in midfield, and dribbled around a defender before crossing it to Bahous for an easy finish.
Bassett, the 2022 CPL Player of the Year, was named player of the match and finished with a goal and an assist.
"Ollie always has this special decision, this special last pass, this special ending situation," said Gonzalez. "So we are lucky to have him. But also, he is working very hard, and he is defending really well, and he is committed and he is solid. So I think that he is very important for the team."
While Atlético has not been in the best form at home, they remain undefeated on the road after the win in B.C. They've also have scored a whopping 10 goals in four road matches so far in 2023.
Atlético's next match is in Calgary against the undefeated but winless Cavalry FC on Sunday, May 21. The Alberta club has recorded five straight draws in five matches this season, and sits just behind Ottawa in the CPL standings.
---
More Stories