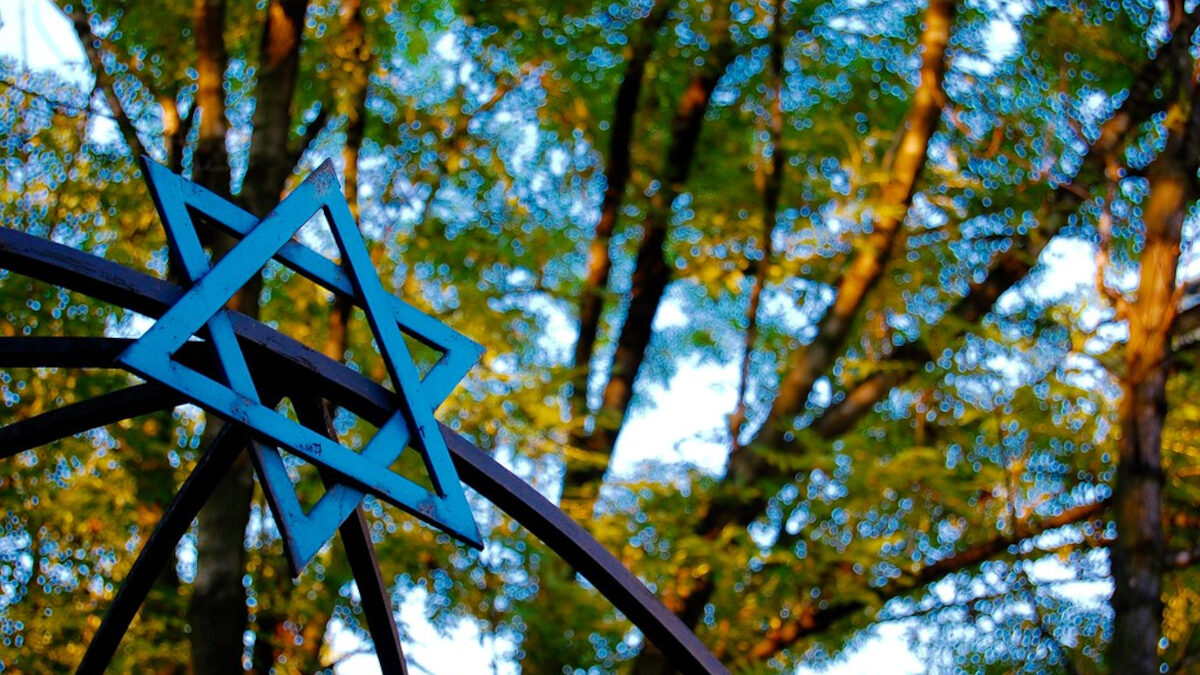 With the recent antisemitic remarks that U.S. musician and record producer Kanye West (Ye) has been spewing online, the cyber landscape is proving to be the perfect platform for the spread of hate directed against Jews.
Since Ye's infamous Oct. 8 tweet, which called for "death con 3 on Jewish people," the spiralling rap star has repeatedly voiced his antisemitism through podcast cameos, broadcast interviews and, most prominently, on social media.
Though he was previously banned from Twitter for inciting hatred with his posts, soon after Tesla founder Elon Musk's recent acquisition, Ye made his return to the online platform.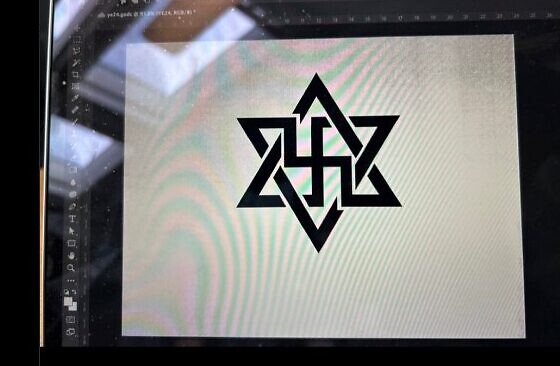 It wasn't long before the rapper reverted to his antisemitic posts, sharing a drawing that seemingly promotes a future presidential campaign — the symbol of a swastika inside the Star of David — before his account was suspended once again.
Various Hollywood and political figures have reacted to Ye's shocking comments and messages. Actress Jamie Lee Curtis tweeted: "The holiest day in Judaism was last week. Words matter. A threat to Jewish people ended once in a genocide. You are a father. Please stop."
Notably, reality TV star Kim Kardashian, beauty mogul and Ye's ex-wife, posted: "Hate speech is never OK or excusable. I stand together with the Jewish community and call on the terrible violence and hateful rhetoric towards them to come to an immediate end."
Ye didn't invent antisemitism. Acts of hate against the Jewish people have plagued the world for centuries, says Andrea Freedman, CEO of the Jewish Federation of Ottawa, agrees. "I think what perplexes me most about antisemitism is just its longevity. Jews have really made enormous contributions to life in every city in which they live and yet antisemitism persists."
Though Ye's presence on social media continues to be intermittent, his comments about the Jewish people have had lasting effects. Scrolling through comments under any number of his now-deleted posts, it's common to find individuals defending or amplifying Ye's claims.
The hatred goes beyond social media: on Oct. 22, banners were unfurled on an overpass above a major Los Angeles highway with the message: "Kanye is right about the Jews." The individuals responsible for the banner were standing alongside and giving a Nazi salute.
In another incident, a Jewish cemetery in Chicago was vandalized and the words "Kanye was rite" were spraypainted on a headstone.  
Ye, who isn't in the top 500 most-followed on Instagram, still has more than 18.4 million followers, while the number of Jewish people worldwide is only about 14.8 million.
Sasha Kathron, director of Hillel Ottawa, an Ottawa-based organization that serves Jewish university students, says: "Antisemitism is basically the oldest form of hatred that we have. … But it's very unique in the way it presents because it's always evolving. And right now, we're seeing this new wave of antisemitism really presenting itself online."
Antisemitism has been on the rise for years. B'nai Brith, a Toronto-based national Jewish human rights advocacy organization, monitors and documents antisemitic incidents. Its most recent audit of antisemitism in Canada states that, for the sixth year in a row, the volume of such incidents in 2021 established new high.
"Most worrisome is that violent incidents rose from nine in 2020 to 75 in 2021, a stunning increase of 733.3 per cent," noted Marvin Rotrand, national director of B'nai Brith's League for Human Rights, in a summary of the audit's findings.
The report added that, on average, more than eight antisemitic incidents occurred every day in Canada in 2021.
The 2022 audit, to be released next year, is unlikely to offer an encouraging trendline.
Jonathan Greenblatt, CEO of the New York City-based Anti-Defamation League, told The Washington Post that, "while, at a generalized level, antisemitic attitudes have dropped, the incidents have risen because there is less shame. People feel they can say and do anything." Greenblatt was referring to an ADL index recording antisemitic views in the United States since the 1960s, which found that 29 per cent of those surveyed were considered antisemitic, while in 2019, that number had dropped to 11 per cent — the lowest ever in the country.
Rabbi Chaim Boyarsky, director of the Chabad Student Network of Ottawa, cautions that antisemitism is dangerous, and Jews need to take that danger seriously. "I trust Jew-haters — when they say they want to kill me, I believe them. ... Hitler taught us that when someone says, 'I want to kill you,' they actually mean it."
"I trust Jew-haters — when they say they want to kill me, I believe them. ... Hitler taught us that when someone says, 'I want to kill you,' they actually mean it."

— Rabbi Chaim Boyarsky, director, Chabad Student Network of Ottawa
In the wake of Ye's contagion of hate, Boyarsky and others have observed a surge in antisemitic activity in cyberspace and in the real world.
"It is a very scary time," said Rabbi Boyarsky. "People are going out of control."
The international phenomenon has local impacts, as well. Concern about rising antisemitism in Ottawa-area schools has gained attention in recent weeks, with members of Jewish advocacy groups and their allies rallying at a Dec. 20 Ottawa-Carleton District School Board meeting to pressure trustees and board officials to do more to "#End Jew Hatred", as their T-shirts and placards stated.
Antisemitism is spreading between the internet and real life. Last year, the Anti-Defamation League undertook an analysis of Twitter traffic in a single week in May 2021, finding more than 17,000 tweets using some variation of the phrase "Hitler was right."
With the unprovoked, intensifying online messaging calling for the destruction of the Jewish people, Kathron said she believes the COVID-19 pandemic may have aggravated the internet factor.
Kathron added that pandemic isolation led to increased reliance on the internet undermined both courtesy and accuracy. "It's scary how much inaccurate information is posted on social media and it's so easy to retweet," she said. "Most people don't do any type of due diligence."
Freedman says, "because in a pandemic there's so much suffering and hardship, everybody always looks for scapegoat. And historically, Jews have provided a very convenient scapegoat for people."
The classic example of such scapegoat practice is Nazi leader Adolf Hitler blaming Jewish people for all of the ills facing Germany society in the 1930s, the false and hateful narrative that drove the genocidal killing of six million European Jews during the Holocaust.
Nearly a century later, Ye has scapegoated Jews by saying they were responsible for his mental health struggles, claiming that a Jewish doctor had "misdiagnosed" him and "would have had (him) on medication."
'Because in a pandemic there's so much suffering and hardship, everybody always looks for scapegoat. And historically, Jews have provided a very convenient scapegoat for people.'

— Andrea Freedman, CEO, Jewish Federation of Ottawa
Freedman notes that while in the pre-internet world, people often only felt free to be hateful in the darkest corners of society, the internet has created a more public forum where people feel comfortable sharing hate.
"For whatever reason," Freedman says, "people seem to feel much more comfortable saying and writing hurtful things on the internet than they would in person. The second piece is just the amount of misinformation that's out there. So, if you're not particularly savvy about what are legitimate and non-legitimate sources, you see a lot of horrible things out there that you might not know are not true."
Rep. Marjorie Taylor Greene, a U.S. Republican congresswoman from Georgia, is another public figure who repeatedly relays clear disinformation about Jewish people, perpetuating age-old stereotypes.
"Antisemitism has been a through-line in her social media commentary," the Washington Post reported about Greene in October. "She claimed in 2018, for example, that the wildfires in California could have been sparked by a Jewish cabal with a space beam. Earlier this year, Greene addressed a conference organized by a white nationalist who rose to prominence after participating in the deadly (2017) neo-Nazi rally in Charlottesville, (Virginia)."
"It used to be that the press had to answer to somebody, but today, anybody can post anything," said Boyarsky. "Some big influencer posts something (antisemitic]) and people take it as fact, as news."
Kathron says that many well-intentioned people fail to grasp the significance and prominence of antisemitism and just how widespread it has become. "It's a complicated issue with many, many shades of grey, but lots of people are just kind of joining the conversation without being fully informed."
Regardless of the cause, rates of antisemitism have been growing steadily for the last five years. It has an impact. "I think it takes its toll on mental health," Freedman says. Kathron says that toll is frequently manifested in a reluctance to celebrate identity. "I often hear from students who are not comfortable showing their Jewish identity on campus. They're tucking in their Star of David necklace, hiding their kippa," she explains.
"I remember last year somebody called and asked me, 'Should I take off my kippa?'" Boyarsky says. "It's the most offensive thing to say. Taking your kippa off, it's your identity. ... If you feel you're targeted because you're a minority, stand strong."
Kathron notes that Holocaust denial and comparisons that minimize the Holocaust — like those made between vaccine mandates and yellow stars during the height of the pandemic — are a particularly hurtful type of antisemitism. "It's still a fresh wound," Kathron explains. "The Holocaust happened less than 100 years ago."
It's not unusual to see Holocaust comparisons in the present day. Just two months ago, Greene posted a doctored video of President Joe Biden to Twitter, illustrating him with a mustache similar to the Nazi figure, standing in front of a swastika. Another post was captioned with, "Joe Biden is Hitler."
Ye also recently made comments claiming that a modern-day Holocaust was happening in America. During an interview with Canadian far-right commentator Gavin McInnes — a Carleton University alumnus, founder of the Proud Boys and co-founder of Vice media — Ye said: "We have abortion right now ... that's genocide, that's a holocaust that we're dealing with right now." In the same interview, he went on to say: "Jewish people, forgive Hitler today. ... Let it go, let it go. Stop trying to force it on other people."
But antisemitism is not just a problem that Jews need to worry about. "It's not a Jewish problem," Freedman says. "Often Jews are the canary in the coal mine as to what level of hate any society will tolerate. So, it's not a Jewish problem. It's an everybody problem." And what does Freedman believe the solution to that problem is? "Education, education and more education," she says, "period."
Kathron agrees education is crucial. "Education on the history of the Jewish people and on antisemitism — not just the Holocaust. Antisemitism didn't start with the Holocaust or Kanye. It started thousands of years ago ... and it's really never gone away."
Kathron said a second element is needed to combat antisemitism. "We want to have allies," she said. "We need friends."
For Rabbi Boyarsky, the antidote is clear.
"Antisemitism has to be fought, not with protests and billboards, but with a deep sense of pride," he said. Perseverance is key. "We've been through hell and back collectively, as a people. ... We're here to stay," he added.
"So, somebody paints a swastika on City Hall, it's not going to deter us. ... For every swastika they paint, we're going to build two more synagogues. ... We're not going to stop. The days of Jews going to the gas chamber are over."
The best approach, Boyarsky insisted, is to stand proud and be who you are. "Going to Shabbat dinner, celebrating Jewish life, wearing a kippa, wearing a Star of David, just living an example, instead of preaching and talking and posting. Nobody wins Facebook wars. Nobody."
---
More Stories