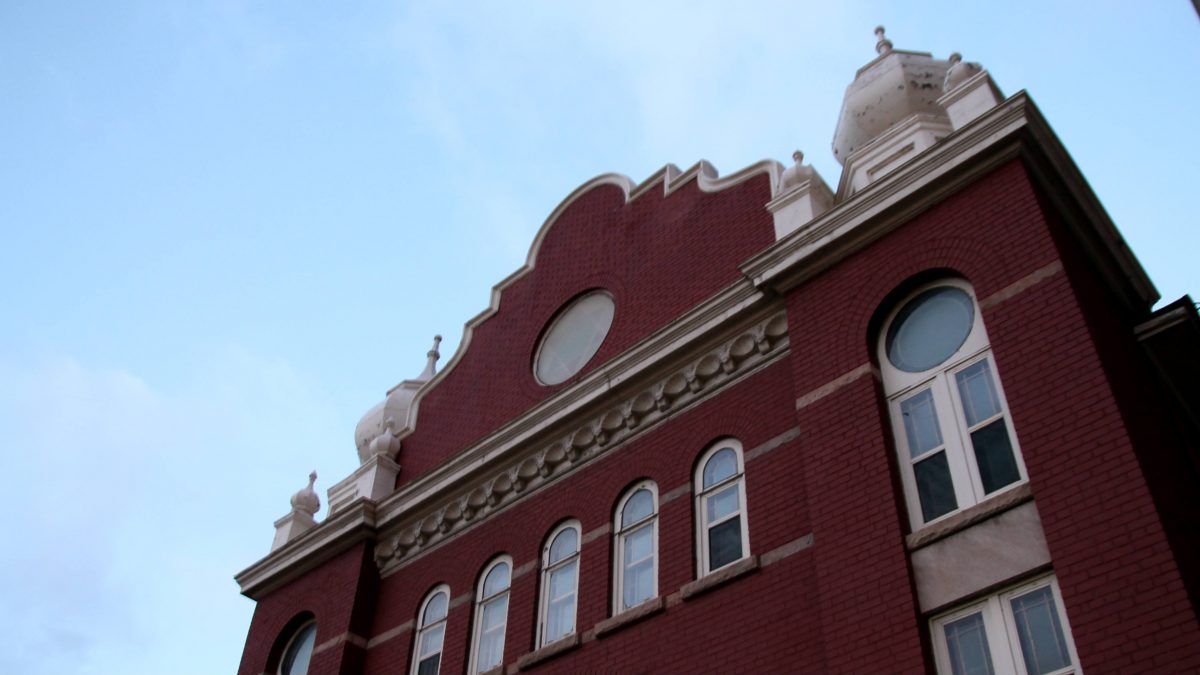 Ottawa teachers and members of the local Jewish community are pointing to growing antisemitism in the Ottawa-Carleton District School Board after an increase in reported anti-Jewish hate crimes across the city in the past year.
"It is not pretty," said David Sachs, a community relations specialist with the Jewish Federation of Ottawa. Sachs is handling concerns from Jewish parents who are concerned about rising levels of hate. He said the number of emails he's received in the last year has been extensive.
"We are hearing a lot of incidents of really disgusting antisemitism being directed at students in high school and in middle schools," he said. "And even people younger than middle school age are being told I can't be friends with you anymore" because they are Jewish.
Among the incidents he's heard about are Jewish children from elementary school to high school having money thrown at them, being subjected to references to Hitler and gas chambers, being harassed and bullied in group chats or by large numbers of students and having profanities yelled at them during classes. In other cases, there have been reports of school property vandalized with swastikas and other white supremacist symbols.
The problem has been so widespread in schools, he says, that many Jewish students are doing as much as they can to conceal their identity, including hiding religious and cultural symbols. Some have even switched schools or enrolled in the Ottawa Catholic School Board.
"This is all coming in the general context of a catastrophic rise in antisemitism in the last two years across North America," said Sachs. "It's not just a societal issue. It's a cultural issue. But it's one that is infecting the school systems and the schools have a responsibility to try to do whatever they can to minimize or mitigate these issues."
Jews are subject to the highest levels of hate crimes in North America, according to Statistics Canada. In Ottawa, there was a significant increase in anti-Jewish hate crimes with 40 reports in 2020 and 64 in 2021 — the highest of any demographic group.
The rise of antisemitism across North America has become a significant issue in the news recently, with comments by professional basketball player Kyrie Irving and rapper Ye (formerly known as Kanye West) getting attention worldwide. Ye stated in a recent interview with right-wing InfoWars podcast host Alex Jones that, "I see good things about (Adolf) Hitler."
In Ontario, Ottawa-Centre NDP MPP Joel Harden recently apologized for comments he made about Israel last year. In a 2021 interview with the Ottawa Forum on Israel Palestine, Harden said that when it comes to the Israeli government's policies on Palestine and violence in the Middle East, he has "asked many questions of Jewish neighbours here about how much longer we should put up with this."
Michael Levitt, president and CEO of the Friends of Simon Wiesenthal Center in Toronto, told the Toronto Star that "the fact that (Harden) confronted 'Jewish neighbours' and challenged them on Israel's actions in the Middle East is textbook antisemitism."
On Nov. 20, Harden apologized for conflating the viewpoints of Jewish residents in Ottawa with the state of Israel. "Last year I participated in an interview with the Ottawa Forum on Israel Palestine, where I spoke in a way that perpetrated an antisemitic stereotype towards Jewish neighbours. I regret my choice of words," Harden stated.
Ontario Education Minister Stephen Lecce recently announced that starting in Grade 6, Holocaust education will become mandatory for schools in the province.
Educating students and teachers about antisemitism
On Nov. 6, with police and security present, members of the Jewish community gathered for Rise Up Ottawa in order to educate students by speaking about what antisemitism looks and sounds like in Ottawa schools.
Among the speakers were local and federal politicians, Jewish leaders and large numbers of parents and students wearing #EndJewHatred shirts.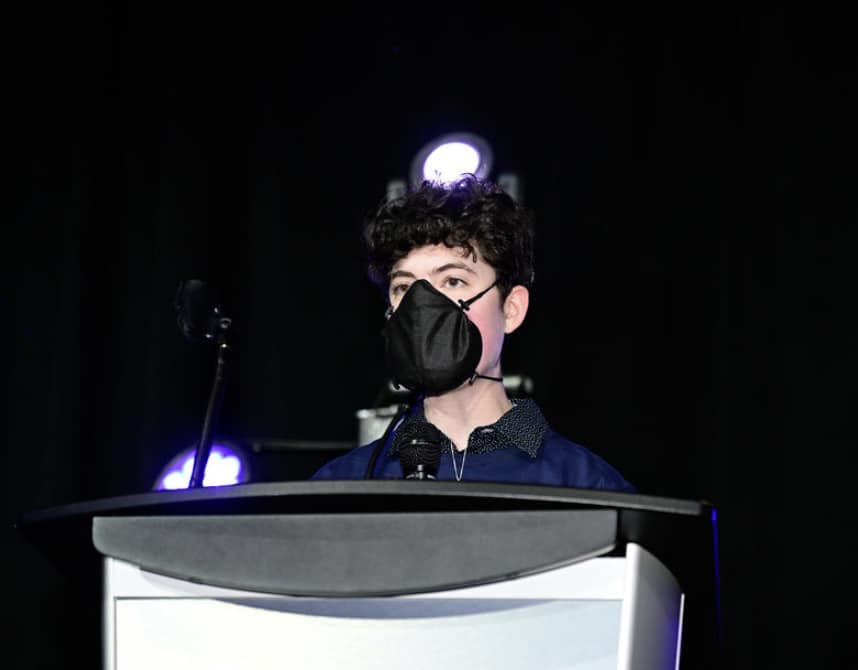 "Having that community involvement, and solidarity, especially because they're so few of us, is also extremely important," said Talia Freedhoff, a student speaker and recent graduate of Sir Robert Borden High School.
"It's so normalized, that people just aren't realizing what's going on. A big problem with antisemitism is that we don't really know how to spot it. A lot of the times the only people who are speaking against it are Jews."
Freedhoff said one of the main problems is the lack of education about Jews and Israel among her teachers and other students. There was very little education on the Holocaust and teachers often wouldn't respect Jewish holidays for tests and assignments.
"When it's brought up to teachers, the problem was that nothing was being done with it," she said.
The event was organized by Lisa Levitan, an Ottawa teacher for nearly 20 years. Levitan has been an advocate for Jewish teachers and students since antisemitic events increased in the aftermath of the Israel-Gaza conflict in May 2021.
Levitan has become a voice for parents and teachers looking for someone to hear about incidents of antisemitism after many felt the OCDSB was not taking such grievances seriously.
"They had essentially learned to just take it and stay quiet and not even tell their parents because they also didn't want to become more of a target. So that's kind of how all of this started. I couldn't believe what was happening," Levitan said.
Rise Up was started as a response to the fact that many members of the Jewish community had no knowledge of the increasing problem of antisemitism in OCDSB schools. Levitan began reaching out to Jewish teachers and parents to speak with their kids about the antisemitism they have faced in schools.
"The amount of calls and emails I received from (Jewish) parents so distraught and horrified. They had no idea because it's become so normalized," Levitan said.
"Especially the younger children, like elementary school children, they don't even realize that it's wrong. They don't even know it's wrong because this is all they know. So that's the problem. And that's what we need to fix."
Levitan says many children from elementary school to high school don't know how to identify antisemitism.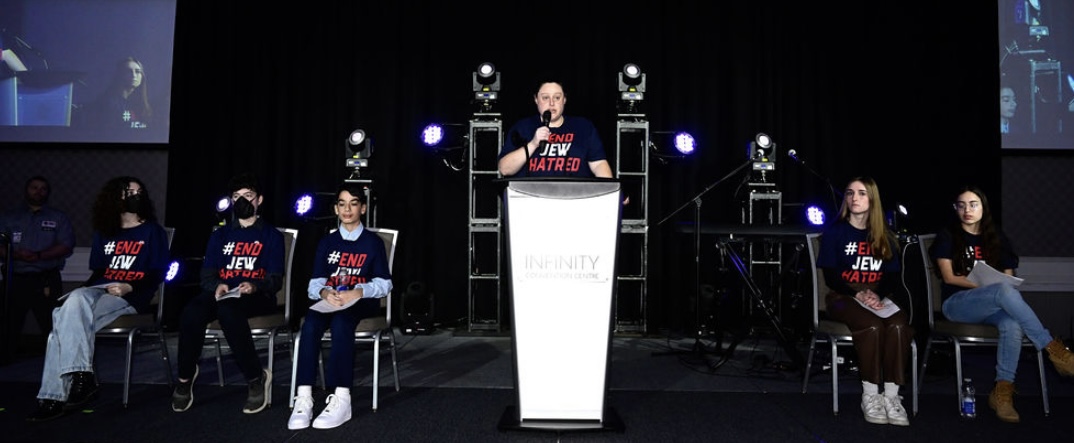 "That things are not good is an understatement. They need to listen to us and do something, and they needed to do something yesterday," she said. "So, while I know I'm putting myself at risk by speaking out, I could not work one more day in any school board, knowing that this immense hate was being tolerated and nothing was being done about it."
For Sachs, the OCDSB's response has been lacklustre in the past, with the issue often not being taken seriously. However, he does believe the board of trustees and administrators have begun to understand the issue better and are taking it more seriously.
Among the changes Sachs hopes to see are strides to enhance professional development and student attitudes through better education about Jewish culture and history.
The OCDSB provided an emailed response to questions about its efforts to combat antisemitism that referenced the creation of professional development sessions, Jewish student and employee resource groups and recognition of Jewish Heritage and Jewish Education Month, among others.
"We recognize that the impact of antisemitism continues to be felt by Jewish students and staff in our school community, and our collective duty to identify, name and remove antisemitic behaviours and experiences in all OCDSB learning and working spaces. Antisemitism has no place in the OCDSB community," the statement read.
"We also recognize our obligation to educate, prevent, challenge and address antisemitism. We all have a role to play in identifying and calling out antisemitism when we see it."
Sachs says Jewish and non-Jewish parents need to start having more conversations with their children on how to identify antisemitism in the classroom and in their communities.
"I sincerely believe that most people do not hold in their hearts that degree of hatred or racism against us, but that they have a blind spot and a lack of understanding," he said.
"And I believe very strongly that if parents had this conversation with their kids — to let them know that this was happening— it would go a long way towards attitudes changing in this generation."
---
More Stories