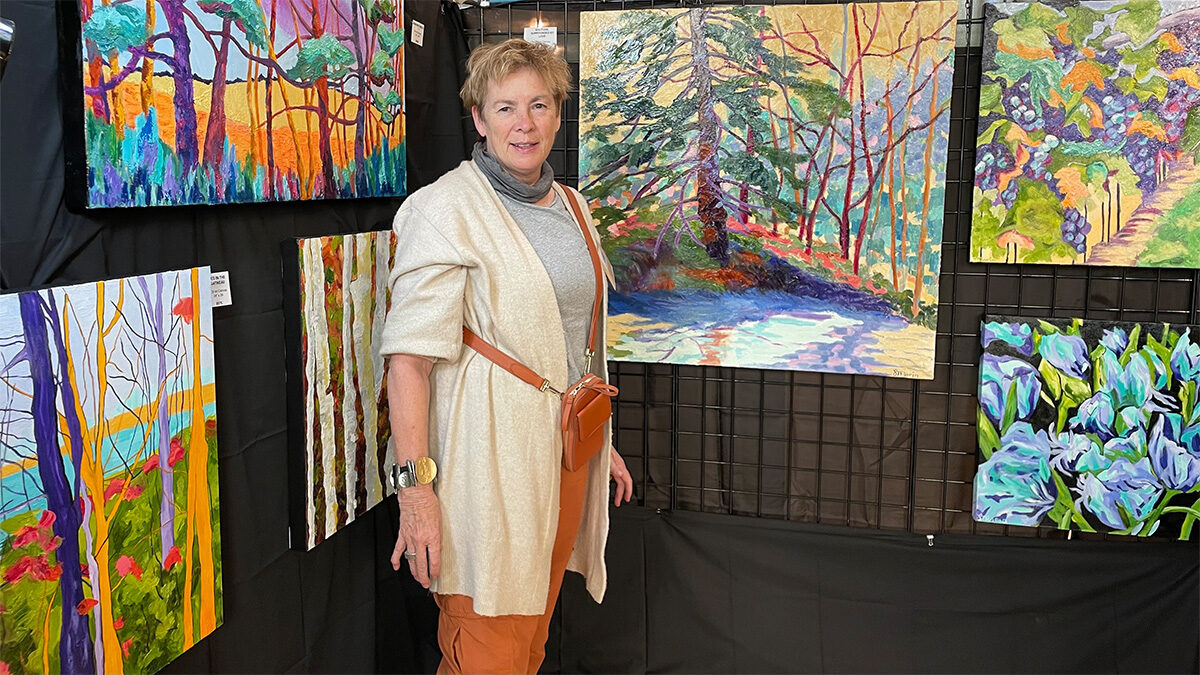 For more than two years, many artists in the Ottawa Valley patiently waited to exhibit their creations to the public once again. When the 15th edition of the Glebe Fine Art Show returned for an in-person event this year, 34 local artists were finally provided a space to do so.
Abstract and realistic scenes of daily Canadian life, landscapes, and images of plants and animals filled the Glebe Community Centre in September. The airy domed interior of the centre provided a welcoming space for passersby to chat with event organizers and exhibiting artists.
The show transformed into an online gallery when the pandemic was declared in March 2020. "These past two years of not being able to socialize or go out to restaurants and cultural events have been difficult. The public is starving to see beauty again, and art is beauty," Eileen Durand, one of the organizers, wrote ahead of this year's show. "We all agree that seeing works of art in person is the best way to experience them."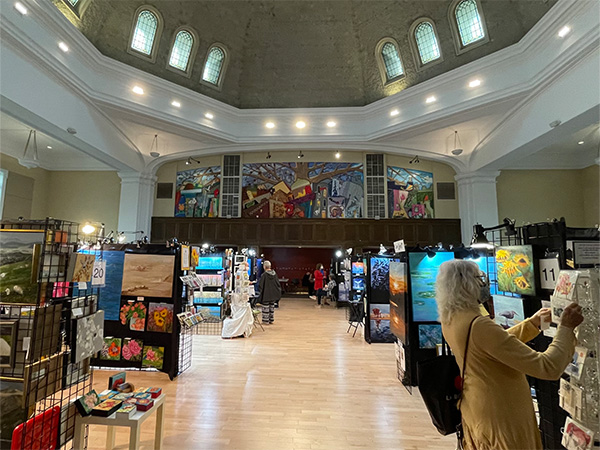 Co-ordinator and registrar Linda Loder said organizing the event and reuniting with the community excited her the most.  
"I enjoy getting back into routine, seeing everybody and seeing the show," Loder said. "I like the co-operation and collaboration. This event fits the bill. Everybody has a job and you trust everybody to help. You communicate with each other and we all get it done. That's what I like."
Durand worked closely with Loder as a co-ordinator and media contact for the event. This year, Durand said she worked hard to encourage people to enjoy what the artists had to offer. 
The organizing team used street signs and ads in the local newspapers and magazines to invite people from all over Ottawa to visit.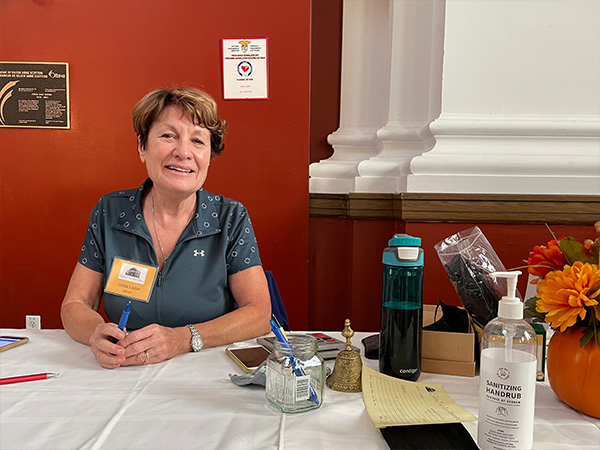 When planning, Durand acknowledged the artists' excitement and the importance of giving them a chance to display and sell their works to a wide audience.
"The show is a tradition in the Glebe," Durand said. "It started small and it grew over the years to the point that people can't wait to be part of this activity. Artists need a showcase for their products and we give them that opportunity."
Applications for the annual event open in January. A committee then gets together to select which artists will attend. With limited space within the Glebe Community Centre, it is a competitive show to exhibit at.
Lynne Morin of Chelsea, Que. has exhibited at the show for several years and said she enjoys the communal aspect of the event.
"The show has a lot of visitors and quite a variety of people from all areas of Ottawa," Morin said. "It's a nice atmosphere. Because it's a juried show, most of the same people come back every year. I know almost everyone here fairly well. There's always a build-up leading into it. It's fun!"
In recent years, art associations in Ottawa have faced a variety of challenges. The Nepean Fine Arts League, one of Ottawa's oldest ongoing art associations, had difficulties finding volunteers and had to shut down as a result. The Ottawa Art Association and St. Mark's Art Association, among others, have also struggled.
The Glebe Fine Art Association and the Glebe Fine Art Show made it through the pandemic intact. Despite the challenges the art community is facing, it's clear that the demand for locally produced art still exists.
Evidence of this demand was on display at the payment table, where Loder was processing the purchases of multiple buyers.
"It's been busy," she said, a stack of carbon paper receipts in hand.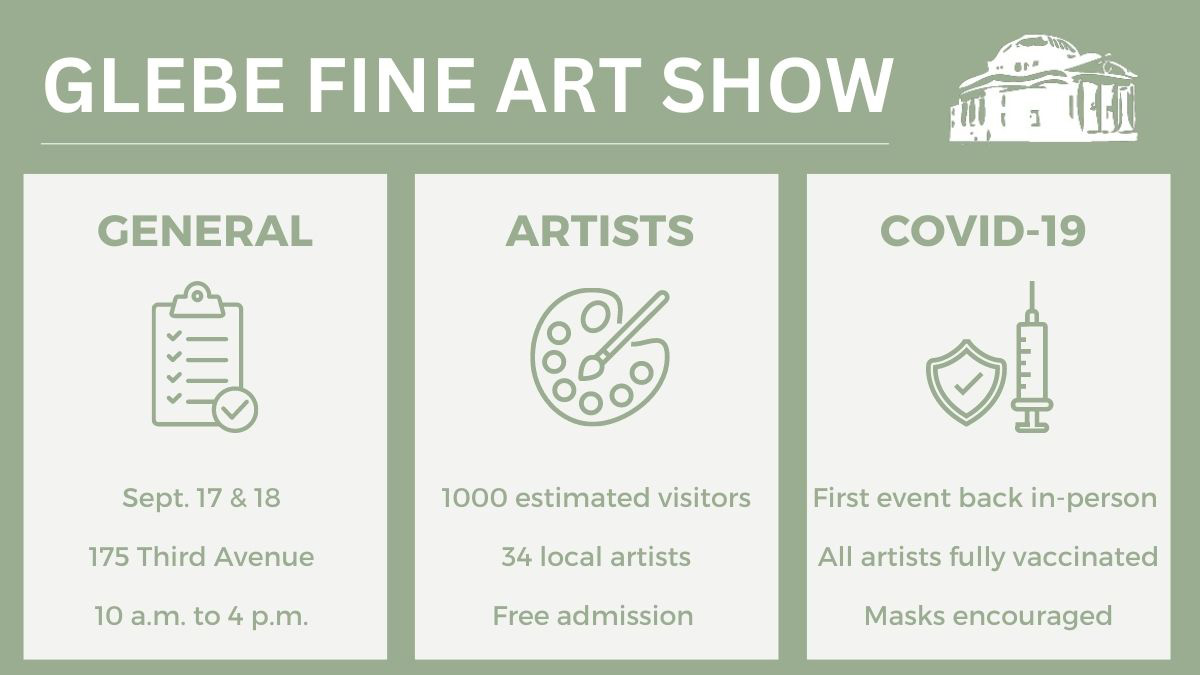 ---
More Stories