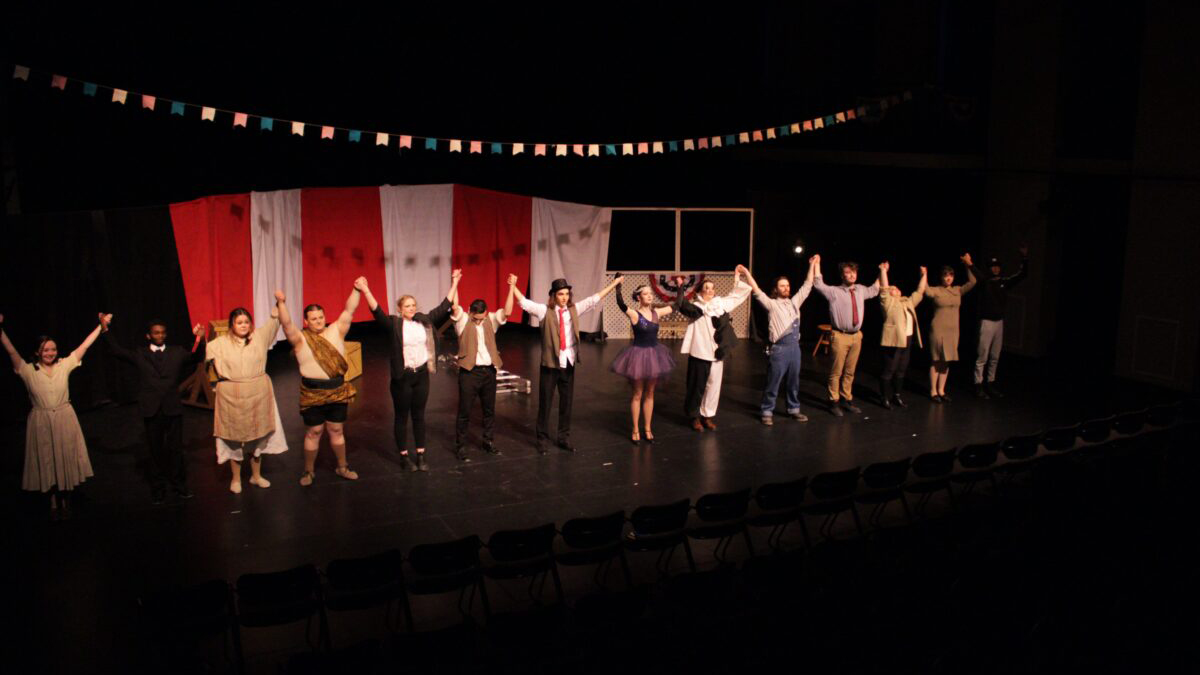 After three years without The Bard, Carleton University's student-run theatre company will open its 2023-2024 season with Macbeth.
Gabbie Cruz, the co-artistic director of Sock 'n' Buskin, told Capital Current the company has adapted several Shakespeare's plays to certain genres in the past, such as '70s themes and old Hollywood style, but this Macbeth will be a 'pure old classic.'
"I want the audience to be transported. I want them to really immerse themselves in this experience," said Cruz. "Shakespeare is a very dense text and very hard for people to understand. But I want the show to be accessible in a way that you can tell the story just by the actors, by the way that they deliver the message."
Lauren McLaughlin, another of the company's co-artistic directors, says that theatre has the potential to make Shakespeare's English easier to interpret for the audience.
"With good actors, good costumes and everything on stage, I find it, at least for me, a lot easier to process the old English, which is something I struggle with," said Mclaughlin. "Admittedly, it's hard to read, but when you have people who are great actors and move with their body and really express their emotions, it's a lot easier to interpret."
Even though Shakespeare's plays have been performed for hundreds of years, Naomi Badour, the production co-ordinator at Sock 'n' Buskin, said people can still come up with different visions of his works as there are so many layers to unfold. "Shakespeare is still relevant because people think he's relevant, that goes for any piece of literature or anything that is well-loved," said Badour.
Despite Macbeth being a text-heavy script, both of the co-artistic directors of Sock 'n' Buskin say they have a lot of faith in the production team to make the show come alive, especially the director Bo Doyle, who will make his directorial debut after three years of acting at Sock 'n' Buskin.
To help the audience connect with the story, Doyle urged the actors to provide a 'safety net' for the audience to interpret Shakespeare at their first read-through on Sept. 24.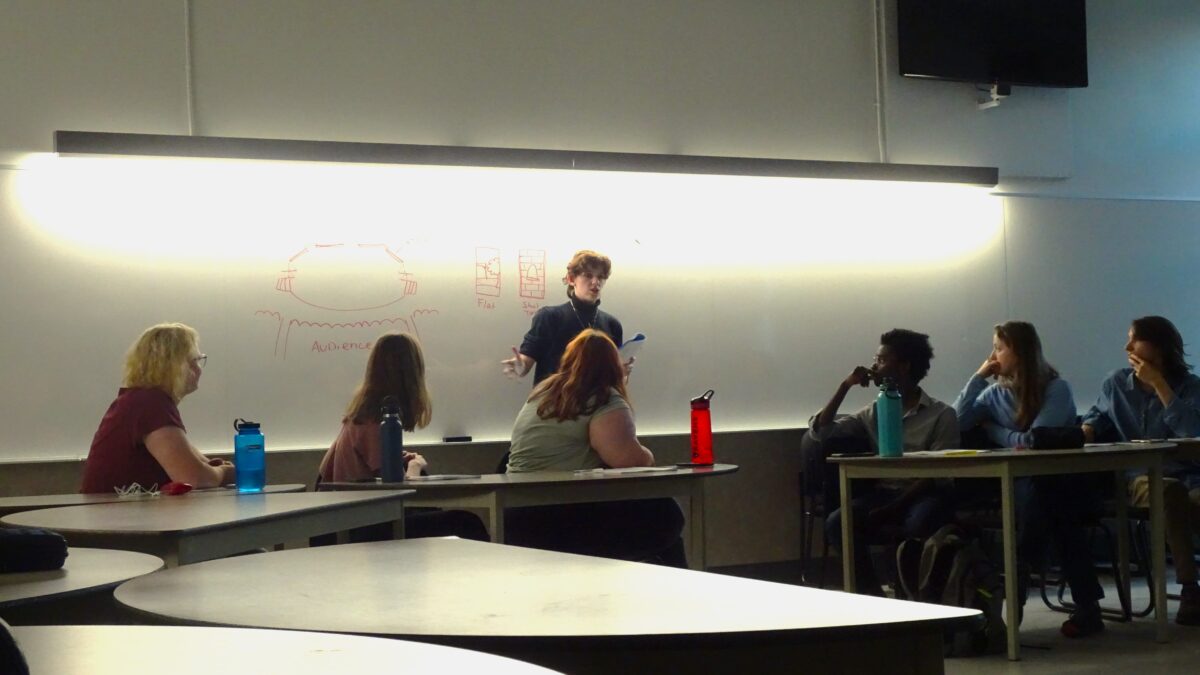 "I was telling … the actors about how it is so important for them to know what every line was actually saying and what is the modern translation," said Doyle. "If you could find that out and go on stage to deliver that line, the audience will be able to pick up on the emotions and tone."
Doyle said he also favours incorporating body language into acting. At the read-through, Doyle asked the actor playing Macbeth, Alec Kyte, to come up with a 'nervous tick' to show Macbeth's anxiety without speaking.
The cast features 18 actors. After the read-though, the actors will have three rehearsals a week and a dress rehearsal on the day before the opening night.
"It's a little bit scary to have a seven-week turnaround on a show, but I do have confidence that we can make it work," said Doyle.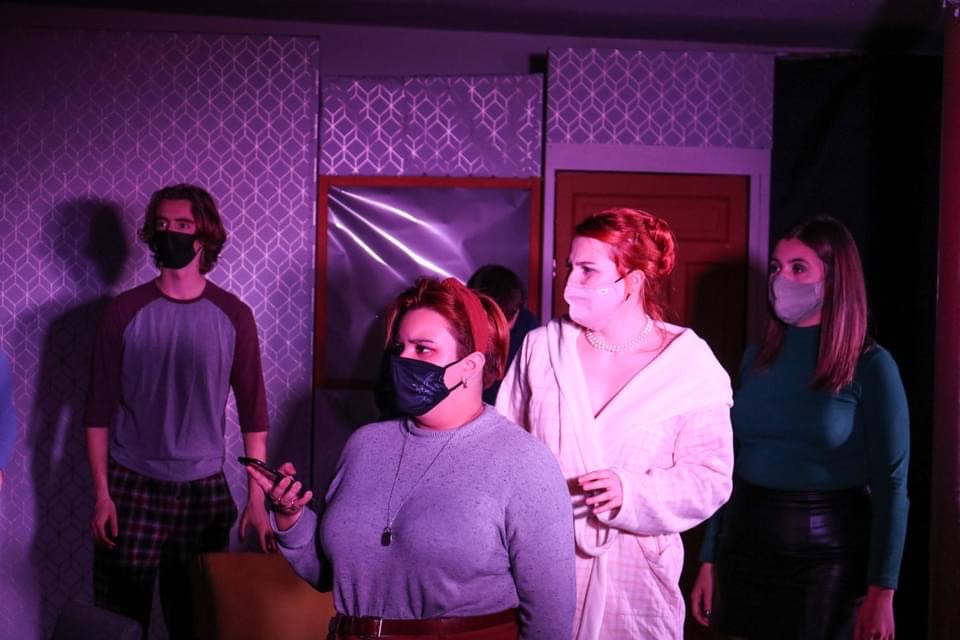 During the pandemic, Sock 'n' Buskin went through a series of challenges, including repeatedly cancelling and rescheduling shows, not being able to perform at a bigger venue, or not being able to perform at all as performance was deemed as non-essential. After surviving the difficult time, Sock 'n' Buskin is seeing more volunteers and engagement than ever as the company celebrates its 80th season this year, according to Cruz.
"The work that we're doing now proves more than ever that art and theatre are necessary for our culture and our environment, especially in a student setting," said Cruz. "I think being able to give a platform for students of any kind to share stories on stage and to find themselves in the art is crucial. It empowers students and contributes to their experience at Carleton."
The theatre company's 2023-24 season also includes the Outsiders and Murder on the Orient Express. Macbeth opens Nov.16 at the Kailash Mital Theatre.
---
More Stories