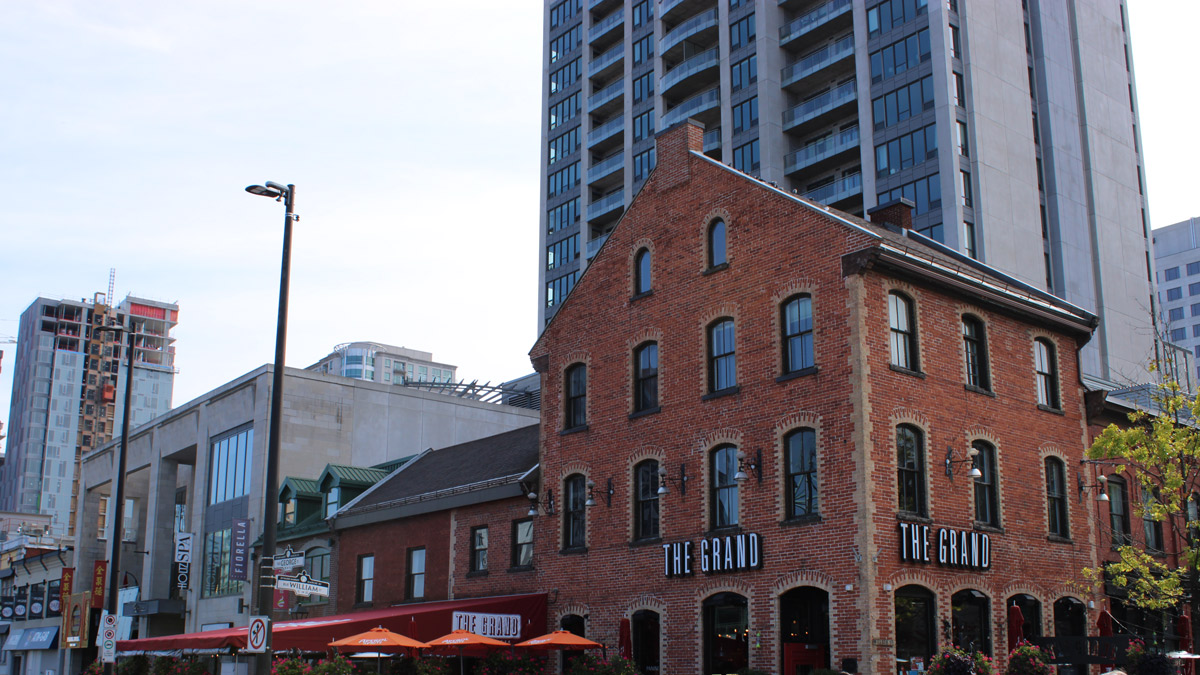 Restaurant owners in Ottawa's Byward Market are pinning hopes on a neighbourhood revitalization plan, as they face challenges from reduced foot traffic, rising food prices and increased safety concerns.
Claude Bonnet, owner of Le Moulin de Provence, says some of his traffic has returned since the pandemic eased, but people working from home has prevented his business from reaching its pre-pandemic popularity.
"We lost a lot of the 'walkers', the people that would walk home after work," he said.
Neil Gowe, owner of Luxe Bistro, also says his weekday traffic is down, despite the return of tourists.
"We're seeing fewer people on Mondays and Fridays, but then crazy busy on Tuesdays or Thursdays. It's been good lately with tourism, lots of events and conferences, but there are fewer people from the Ottawa-Gatineau area coming for dinner," he said.
Remote work could be a contributing factor. A report by Indeed and Glassdoor in late 2022 concluded remote work is here to stay. "The pandemic-enforced shift to widespread remote working will be a permanent feature of the labor market," the report says. "Though many jobs can't be done remotely and some employers are focused on return-to-office, workers are keen as ever on a more flexible approach."
The vacancy rate is not just an Ottawa problem. Across Canada office vacancies have been rising since mid-2020, though real estate firm Colliers Canada predicts it will peak by the end of 2024. In Ottawa, the CBC reported that downtown office vacancy recently hit a new high.
David Mangano, co-owner of The Grand Pizzeria and Bar, says he noticed a "big bump" in pedestrian traffic in 2022 and then again this summer when tourism boomed.
He says while he has seen their sales "flatten" compared to last summer, The Grand won't see the real impact of inflation until the cooler months.
Mangano says he noticed some of the people working from home will get together once a week at The Grand, spending the money they save on their daily commute. But he says he fears those with disposable income may stop coming in as inflation makes things more expensive.
"It's hard to tell right now because we still got the good weather. You'll see it more when winter comes and people say 'Okay, summer's over, it's time to hibernate and save'," said Mangano.
Restaurants are struggling with inflation. Recent data shows price increases are slowing, but Statistics Canada reported that food purchased from stores was 6.9 per cent more expensive in August compared with a year earlier.
Mangano says he's had to change where he gets his ingredients to save money.
The Grand serves a lot of pasta and pizza and Mangano says they ordinarily use ingredients from Italy but he's switched made in Canada products to cut costs.
"At one point, our flour went from $15 a bag to about $40 a bag. Then Canadian farmers started producing double zero flour on their own. It brought it back down to about $20 a bag, so it brought it right down to where we almost were.
"We don't want to do that, but it hasn't affected the flavour or the taste really at all."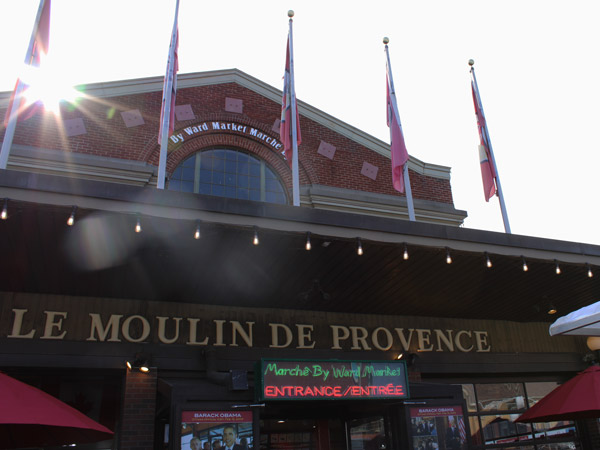 Bonnet from Le Moulin de Provence says his supplier is looking to reduce costs.
"We sell fresh stuff, never frozen, so that has an impact. Some of our suppliers say they will decrease things by three to five per cent. But I don't think it will come back to where it was in 2019," he said.
Bonnet added he is trying to keep his prices stable, even with other costs rising such as utilities, labour and rent.
"It's so easy to pass the bill to the customer. Imagine the mental gymnastics I have to do when deciding on price," he said.
Gowe says he's seeing the biggest changes in prices of seafood, meats, wines, and other alcoholic beverages.
"It's not just because of inflation, but also shipping issues with gas prices going up, and things getting stuck in ports," he said. "I don't like putting my prices up, it'll be the first time in a long time but I'll have to do it."
Many restaurants across Canada are struggling. According to a report from Restaurants Canada, which demanded urgent action in the next federal budget, 33 per cent of restaurants are operating at a loss in 2023, compared with seven per cent before the pandemic. Overall, the industry group estimates that more than half of restaurants are "on the brink of failure."
In June, the City of Ottawa heard improvements that might be brought to the Byward Market Public Realm Plan which might help businesses thrive once again. The plan looks to improve safety and well-being in the market, as well as beautifying the space with benches and trees.
Mangano says that "something has to be done" about the situation downtown.
"In the corridor between The Grand and the Aulde Dubliner, they had put benches and other decorative seating. That had to be taken away because it became a haven for drug addicts and homeless people," he said.
Gowe says the safety situation in the Market is "the worst" he's ever seen it, after being in the Market for 30 years.
These concerns are widely acknowledged. During a Board of Health meeting Sept. 18, Rideau-Vanier Coun. Stéphanie Plante, whose ward includes the Byward Market, shared some grim statistics.
"Since I was sworn in in November 2022, I've had 734 emails related to social disorder issues in and around consumption sites, 932 emails about the Byward Market and 1,067 emails about homelessness,"
Gowe says he hopes the Byward Market Public Realm Plan will bring more people back, but he worries the lack of parking spots proposed by the pedestrian-first approach of the new plan might dissuade some from coming.
When it comes to Bonnet, he would like to see the Market restored to "how it was before".
"We need to bring life back to the Market. We need to bring festivals or activities to create some life," he says. "People have been sad for three years because of the pandemic. We aren't just here to make business, we're here to make people happy."  
For now, Gowe says Luxe is offering happy hours, new menu items, and "unique events", like a rare wine program, to encourage more people to come in.
Mangano is trying to keep customers interested by offering a market hour where The Grand offers half-price pizza and discounted alcoholic drinks.
"Our goal is to enable students and families to go out for under $100, tax and tip included. You have to bite the bullet as a restaurant owner and try and attract business."
---
More Stories