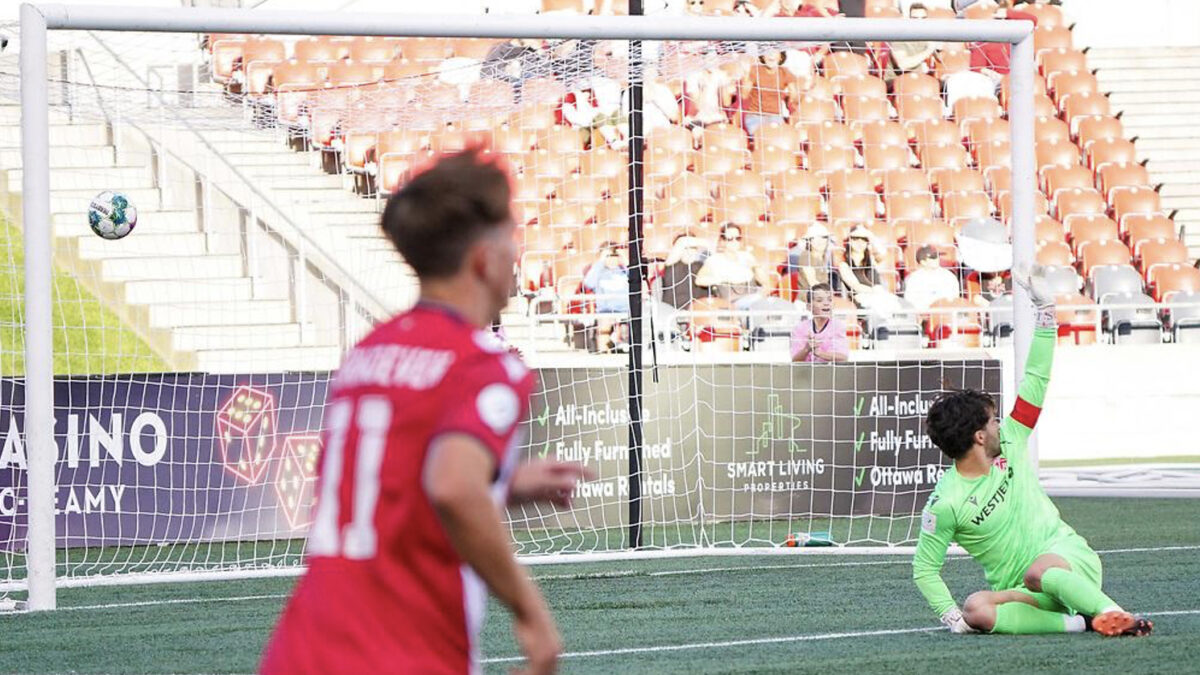 Atlético Ottawa secured their fifth straight win at home on Saturday against Cavalry FC, holding the visitors from Calgary scoreless while protecting an early lead.
The game's fate was sealed in less than 10 minutes.
Atlético's Zach Verhoven sliced a through ball to striker Sam Salter, whose clean finish would give his team a quick lead that lasted for 80-plus minutes.
The 1-0 win also marked Ottawa's fourth clean sheet at home this season. It hasn't been an easy record to achieve.
In this match alone, Cavalry had 13 shot attempts, including some well-placed crosses into Atlético's box and a strike from Ethan Beckford that — to Ottawa's good fortune — would bounce off the crossbar and away from the goal.
Cavalry created a 1.80 expected goals rating, with a handful of superb scoring chances. Still, they left the game without finding the back of the Atlético net.
After the match, Cavalry manager Tommy Wheeldon Jr. praised Atlético head coach Carlos Gonzalez and the rest of his team for Atlético's hard-fought win.
"That takes a lot of good coaching and culture, but that is a problem we have to solve," said Wheeldon. "We've got to come here again."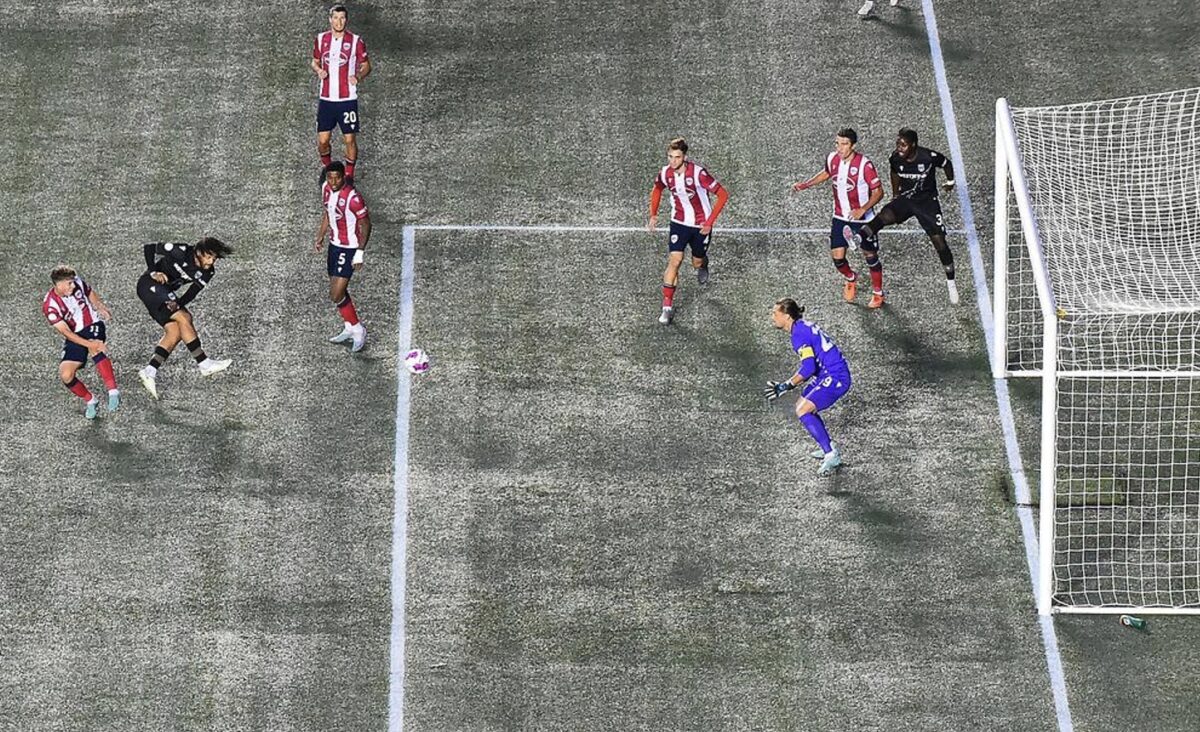 Although Cavalry created more chances, Atlético had theirs too. Verhoven would link up time and again with Salter to deliver deft passes and scoring chances, which ultimately couldn't make their way from Salter's foot to the back of the net for a second goal.
Rubén Del Campo also had a promising look at goal in the dying minutes of the game, but a strong save by Cavalry's keeper, Marco Carducci, kept his team's deficit to one.
It's not like Ottawa to start a match with their foot on the gas like this. González spoke about his team's hot start.
"We tried to show a different face, a different image from the start," he said. "I think we did a brilliant 31 minutes in which we pressed high, in which we imposed our style of what we wanted to do on the field today."
It's crucial for teams to stay unpredictable to their opponents, especially late in the season. Staying creative the fourth or fifth time around can be what separates winning teams from the rest. Having played Cavalry multiple times already this season, González explained how he needed his side to approach the match differently.
"We tried to tweak things with the pressure of the (front) three in certain moments," said González. "This is what we are trying to do to be a little bit more flexible depending on the players that play each game and try to look for solutions, different solutions and try to solve the games in different ways."
Atlético Ottawa now sit again at fourth in the league standings, having won four of their last five matches.
The team's next game is on Saturday, Aug. 5, when Atlético will look to make it six home wins in a row, facing off against York United.
---
More Stories