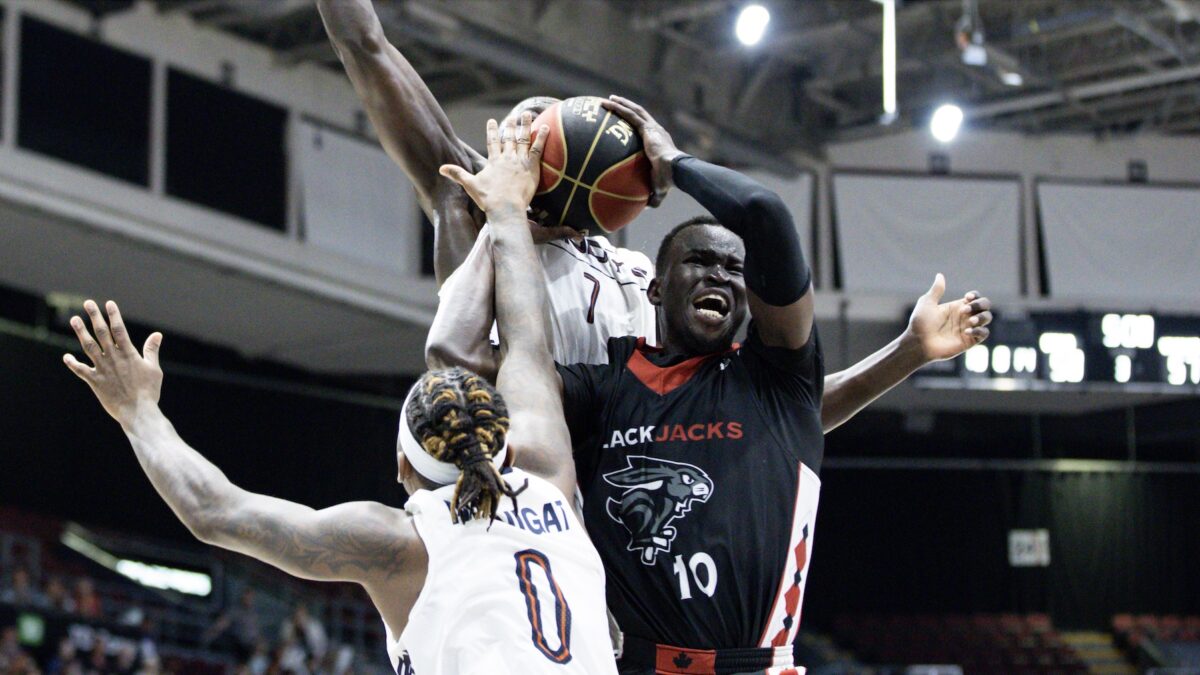 Two weeks ago, the Ottawa BlackJacks defeated the Scarborough Shooting Stars to secure their eighth consecutive win after a strong defensive performance and with a dynamic offence that saw three players score at least 17 points.
Ottawa held a 12-5 record and looked to have first place in the Eastern Conference of the Canadian Elite Basketball League all but locked up.
However, after losing three consecutive games — two by a whisker and two to the Niagara River Lions, who were competing with Ottawa for first place — finishing first in the East is officially off the table for the BlackJacks (12-8).
The heartbreaker was a narrow Ottawa loss to the Vancouver Bandits on Thursday, July 27. Then Niagara (13-7) clinched the top spot in the East with a win on Sunday, July 29 against the Brampton Honey Badgers (8-10).
"If you're following the standings, you know this loss most likely means that we have to play two more games just to even get to Vancouver," Ottawa BlackJacks head coach James Derouin predicted accurately after the 90-89 loss to the Bandits. "It's a big fall from winning eight in a row earlier this year."
Ottawa was up 89-85 and needed only one point to reach the target score of 90. But Vancouver, with a 6-12 record going into the game, scored a bucket to pull to within two points and in the process were fouled by Ottawa. An offensive rebound on the ensuing missed free throw was passed to a wide open Duane Notice, who calmly knocked down a clutch three pointer to seal the 90-89 win.
Notice said he was ready to take the game-winning shot because of a drill they run in practice, which focuses on getting offensive rebounds from free throws and quickly finding an open shooter.
"In that situation, coach mentioned to run the play, so I was hoping one of our guys got the rebound. They did and they ended up kicking it out (to me). I was just being shot ready."
All 2,553 fans at TD Place were stunned when Notice sunk the game-winner.
Despite the loss, Deng Adel was a bright spot again for Ottawa, scoring a game-high 28 points and collecting seven rebounds. Eight of his 28 points came in target score time and he credited his aggressiveness for his success in clutch time.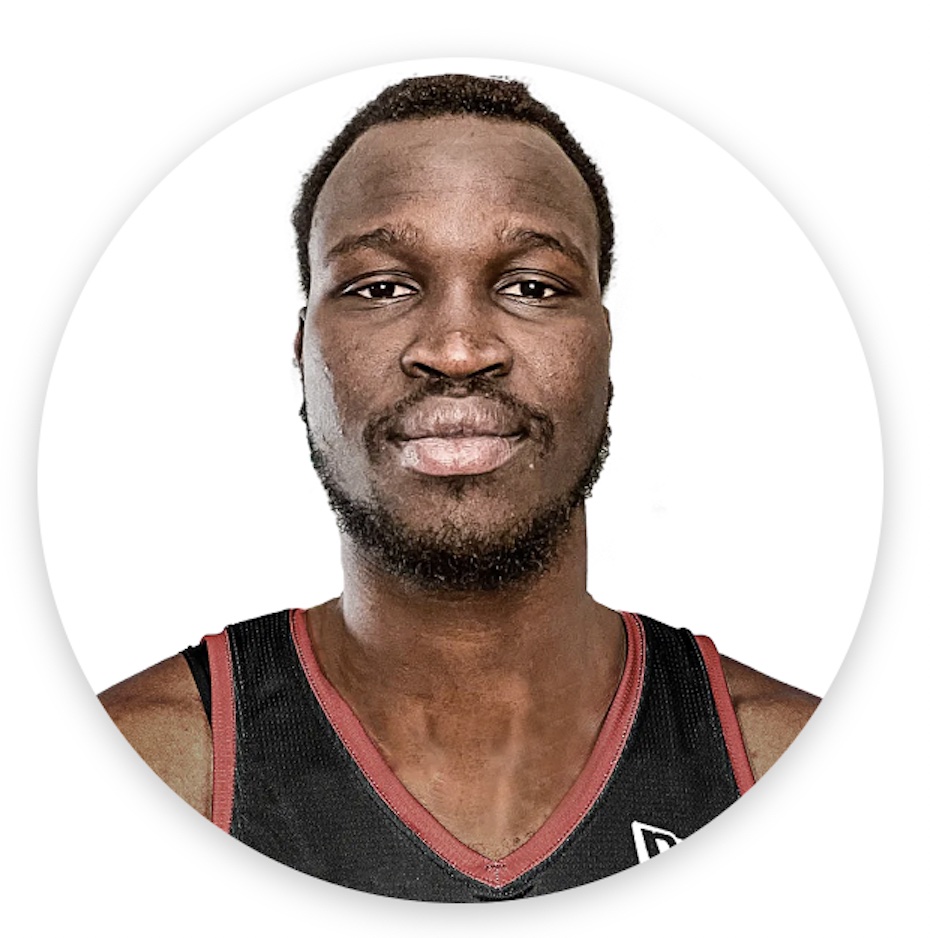 "I'm just being aggressive. I was making the right reads and I'm just trying to make the right play the whole game," Adel said.
Adel added the team has to stick together for them to regain confidence, form and momentum.
"We know we're a skilled team, I think we just have to bounce back and regroup. We have to (regain) our chemistry, move the ball a little bit better, and not turn the ball over too much. We have to believe in our abilities."
Prior to the winning bucket, Vancouver had shot 7/24 from beyond the arc. All game long Ottawa's strong perimeter defence closed down shooting lanes and took away most of Vancouver's high-percentage shot opportunities. But those kinds of stats matter much less with the game on the line.
Derouin was shocked that his team wasn't able to secure the victory, being outscored 5-1 in the final stretch of ELAM time.
"It all came down to a play that is probably to some degree one in 100,000," Derouin said. "A free throw tip out to an open three-point shooter for a five-point play when we only need one the other way . . . It's not often you see a five-point play for a win," Derouin added.
Derouin said his players fought to the end against a big, physical team, but to lose in that fashion is a huge blow to their confidence.
The Bandits outscored the BlackJacks 58-28 in the paint overall and 32-12 at halftime.
'We know we're a skilled team, I think we just have to bounce back and regroup. We have to (regain) our chemistry, move the ball a little bit better, and not turn the ball over too much. We have to believe in our abilities.'

— Deng Adel, Ottawa BlackJacks forward
Ward, who led the Bandits with 25 points, credited his team's success in the key to playing strong, cohesive defence.
"We ran hard, we executed our plays and focused on playing strong defence — getting stops, forcing turnovers, attacking in transition, we led that into our offense," Ward said.
Bandits' head coach Kyle Julius emphasized that his team's size and strength is a huge advantage in this league.
"I know every team in this league play small — pretty much every team runs close to the same offence to be perfectly honest," Julius said. "I wanted to bring bigs in this year and try something completely different. On paper, it hasn't really worked out, but we are very confident in that locker room that we can use it to our advantage when we need to."
He transitioned to using more big players after the first 12 years of his coaching career saw him play a small forward at centre, which allowed for extra mobility on defence and quick rotations on offence. The quickness on offence allowed his players to create and get into open spaces on the floor, especially on the perimeter, which led to many open looks from three-point territory.
Derouin said in some matchups, certain stats can be taken out of context to form what appears to be a huge advantage for one team, even though those stats can be explained using other
metrics in the game.
"We're never going to score a lot in the paint, that's not what we're asking from our bigs," Derouin said. "We've got perimeter strength, that's how we play; if you look at the points in the paint differential, you could just as easily point to the large three-point differential between us and them. But 58 (points in the paint) is too big of a number and it's something we have to figure out how to reduce quickly."
With the win, Vancouver — now 8-12 in the Western Conference with a win over Scarborough on Sunday, July 30 — earned an automatic berth in the semifinals due to hosting the CEBL Championship Weekend.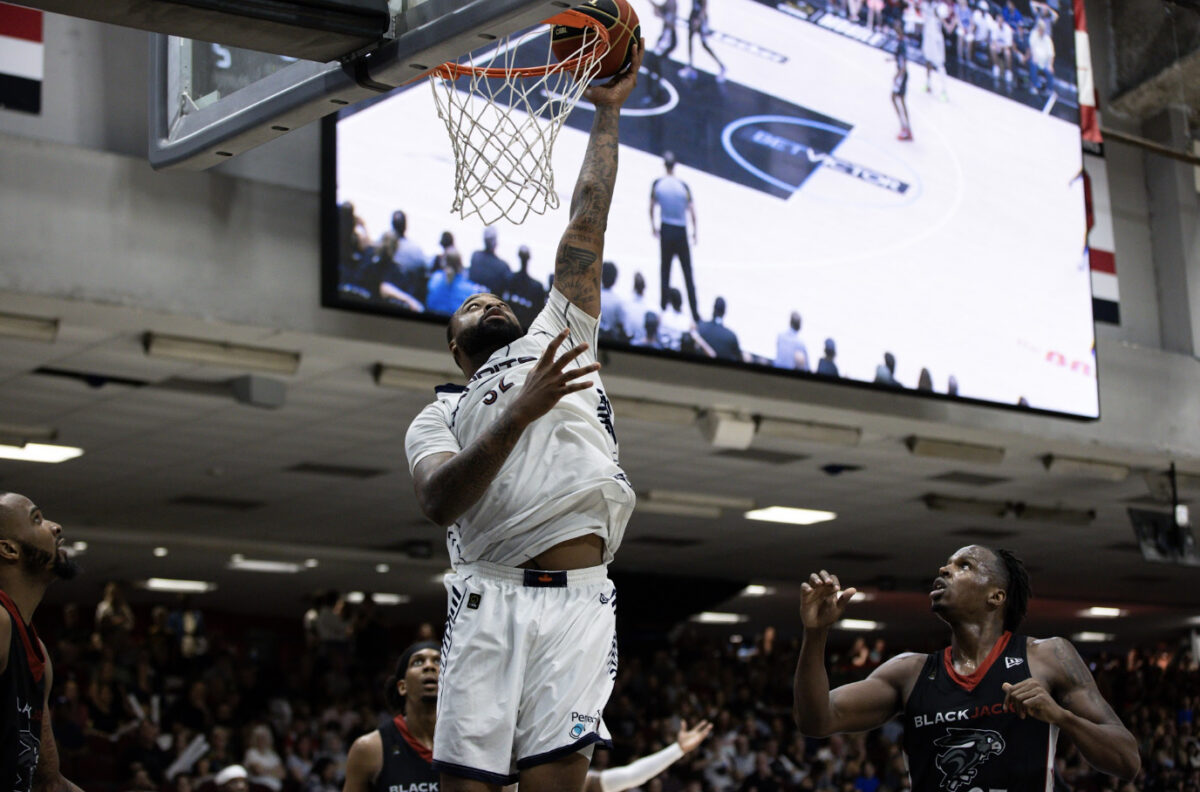 According to Notice, the atmosphere in Vancouver's locker room is as good as it's been all season after such a strong finish to their regular season.
"We've been resilient, we never went too high, never went too low. Even though we won a couple of games, we knew we couldn't get too ahead of ourselves," Notice said.
He added that the Bandits have the skill to perform well in the playoffs.
"We feel like we have the roster, the personnel, the chemistry and the ability to get this thing done. No matter how many times we lose … we just power through, learn from our mistakes and improve. That's exactly what we've been doing."
Julius said receiving a berth straight to the semis is the craziest coaching experience he's ever had and even calls it difficult on him and the players.
"I think it plays with your mind as a player and as a coach," Julius said, adding that because they'd made the semis regardless of how they finish in the standings it gave them the freedom to run new schemes that they wouldn't use otherwise.
He also said maintaining the positive momentum they finished the year with will be challenging given their long rest compared to other teams.
"We're trying to build some momentum and trying to work on certain things so we're sharp for (our semifinal game) because everybody that gets to championship weekend is already going to play a few playoff games and be sharp."
"Meanwhile, we have to sit home and wait and try and manufacture some intensity in an atmosphere of winning for 10-12 days when we haven't had one day off in the last two months."
Regardless, Julius was thrilled with his team's performance and about getting an important win.
"I love this group and … they practice like they're in first place all year," Julius said. "I'm not really surprised about the result. We've got great fighters. We overcame a lot in the game and it was a solid effort from start to finish."
In particular, he referenced his team's 11-0 run at the start of the second quarter, turning a 30-20 deficit to a 31-30 lead.
Meanwhile Ottawa has lots work to do before their first playoff game. After the loss to Vancouver, Derouin emphasized giving his players a few days off to rest and recover.
"I'll give them a few days off, that tends to be how I operate. Prioritize rest, allow these guys to have a weekend without thinking about it, and then we have to get back to work on Monday."
However, Derouin said creating a gameplan for their first playoff game won't be easy without two of their star players. Tommy Scrubb and Jackson Rowe are both away at the Canadian National Camp.
"Without Jackson or Tommy, we have our work cut out for us figuring out rotations and tactics that will work effectively," Derouin said. "We held their own destiny in our hands and we let it slip away here with two tough losses of the last three."
Because Ottawa ended up in second place behind Niagara, the BlackJacks will host the Eastern semifinal on Aug. 6 at 7 p.m. against either Scarborough or Brampton, who play for the spot in the semis on Friday, Aug. 4 at Toronto's Pan Am Sports Centre.
The Winnipeg Sea Bears (12-8) and Edmonton Stingers (9-11) also play Friday for a chance to move on in the West.
With a win in the semifinal, the BlackJacks would head to Vancouver to play in the Eastern Final against Niagara at the CEBL Championship weekend Aug. 11-13.
---
More Stories