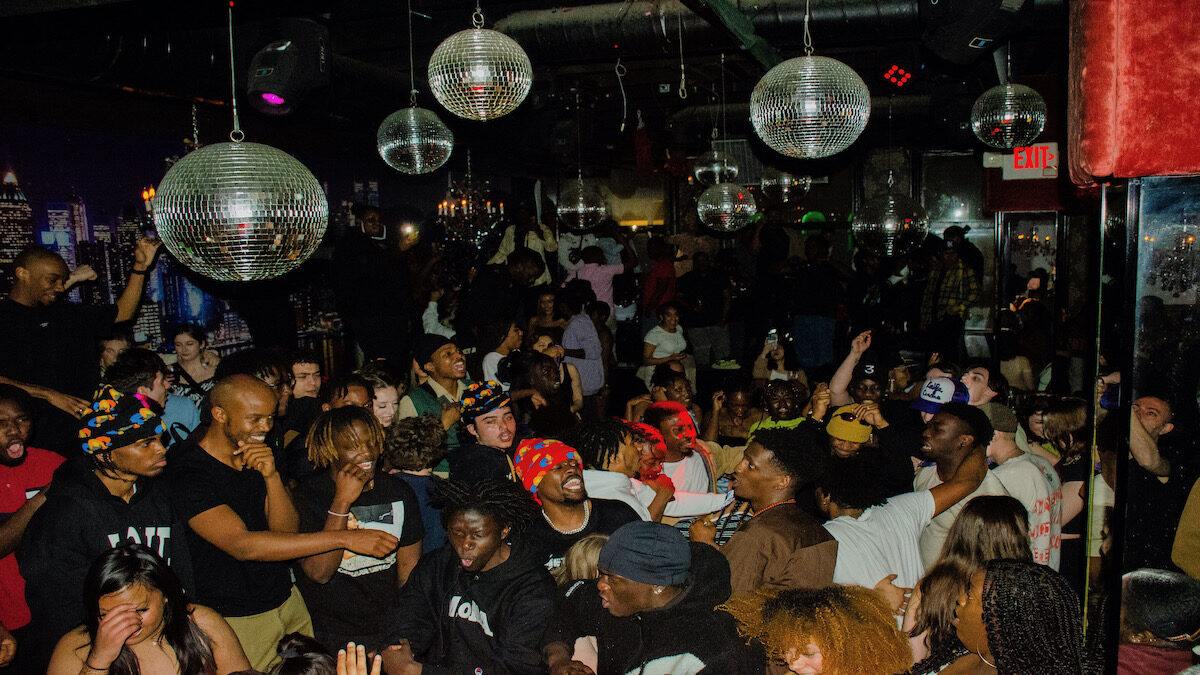 Ottawa's relationship with its creative artists has sometimes been a fraught one, but many in the community are working on creating a more positive culture in the city.
A 2016 Ottawa Insights study showed that a mere 1 per cent of Ottawans work in artistic occupations. Their average income was $29,000, over two and a half times lower than public administration employees. These sorts of statistics force Ottawa creatives to migrate to more supportive meccas of creation, leaving behind a city that had the potential to foster their creative roots.
Subomi Akin-Abrahams is a 21-year-old, multi-disciplinary creative from Georgetown, Ont. who came to Ottawa in pursuit of a degree in psychology at Carleton University. He expresses his creativity through an assembly of creative endeavors and products. However, his most noteworthy endeavors include his vintage shop called Indome HQ, a nightlife event company tailored to creatives titled Blank Canvas, and the Ottawa Creator League (OCL).
The OCL is a basketball league hosted at Gough Basketball's Performance Centre every Wednesday night. The league boasts names from just about every creative medium, from rappers and producers to comedians and painters. Five teams make up the league, with each captain going through a rigorous drafting process in order to compile a team of six competitive creatives.
Akin-Abrahams is the commissioner of the league and a dominant threat as a back-to-the-basket, post player. However, the only act more prevailing than his presence in the paint is his impact on the community.
Subomi Akin-Abrahams.
"I wanted to bring everyone together and to showcase everyone's talents. And by everyone, I mean the creatives in the city, not just the ones from Ottawa. I'm not from the city and back in Toronto, I was a part of the scene. I realized that people are more talented here, but they don't get the spotlight that they deserve. So I made it sort of my mission to make sure that we get the shine that we deserve here in Ottawa," said Akin-Abrahams.
The OCL gives players the chance to flex their creativity off the court as well as on it. Games are live-streamed via TikTok and Instagram and commentated on by members of teams who are entering a by-week. Post-game interviews are conducted in a hectic manner that is representative of the completed games.
Pictures and videos from the week's highlights are uploaded onto the OCL Instagram account, accompanied by tags for fans to follow their favorite players.
Although the players seem happy in these photos, frustration often boils over in games. Teammates give bad passes, captains call timeouts at the wrong times and jump shots are missed. However, this frustration is an emotion carried onto the court, perpetrated by Ottawa's support of their underground creatives.
"People are frustrated. People are frustrated because they see what I see, which is the fact that there's so much talent here, and none of it is being showcased," said Akin-Abrahams.
Another creative is helping Akin-Abrahams make Ottawa's creative scene more hospitable. Bijoy Arora is the other half of Blank Canvas and a 21-year-old clothing designer for his label ARORA. Arora came to Ottawa seeking a criminology degree at Carleton. Although when he heads home, he drops off his bags in Pickering, Ont., and makes his way to Toronto as quickly as possible.
Their first event was in April of last year at Il Vicolo. The event featured live performances from local rappers, DJ sets, two clothing stalls featuring pieces from Indome and ARORA and a tattoo artist hidden off in the corner.
"This is like a live magazine. You walk in and you see all of these different ads for different products that you can actually go and try out. You've heard of Frigo Fortune, now you can go watch him perform. You've always wanted a tattoo from Cheru. Now you can actually go and get one done. Like, we make things happen, and I like that," said Arora.
It seems like Arora is cultivating a newfound approach to underground creatives. While Ottawa is less dynamic than Toronto or Montreal, Arora and Blank Canvas offers a warm embrace into the underground creative scene. Something that Arora says he experienced when he first got here.
"It's a welcoming factor that's different to Toronto. Over here, it's a different level of conglomerating or whatever. They're so tight-knit, it's something that you would never feel anywhere else. I entered the scene so seamlessly, and I wish other people got the chance to experience that," said Arora.
Someone who has had the chance to experience not only Ottawa's underground scene, but both of Arora and Akin-Abrahams' events is a 26-year-old rapper named J Chinnasz.
J Chinnasz in his home studio.
Born and raised in Ottawa, J Chinnasz engages with his Chinese-Jamaican heritage in a way that creates a unique sound for not only Ottawans but rap lovers as a whole. He describes music as "toothpaste and T-shirts bro, you can't go a day without it."
When asked if his status as an underground artist was something negative, J Chinnasz answered: "Absolutely not. Absolutely, absolutely not. I feel like you can take so many paths from this place. What makes our city so unique is that shit really isn't popping here. We're a century behind New York and Toronto. So we're building our own culture here."
J Chinnasz believes that there is merit to maintaining an underground presence. Establishing yourself as an artist in other major cities is a tough feat that is often achieved by Ottawa artists after they've blown up in the city. Night Lovell is one of the few rare examples.
"The problem is when you go to a bigger city, you're starting from ground zero. You're just a small fish in a much, much bigger pond. So, if I could just be a music kingpin in this city it would be so fire. I just want to leave my mark in Ottawa," said J Chinnasz.
Ottawa's underground creative community may not be rising as quickly as some intend. But for a majority of its inhabitants, they're more than happy doing what pleases them, with like-minded individuals.
---
More Stories