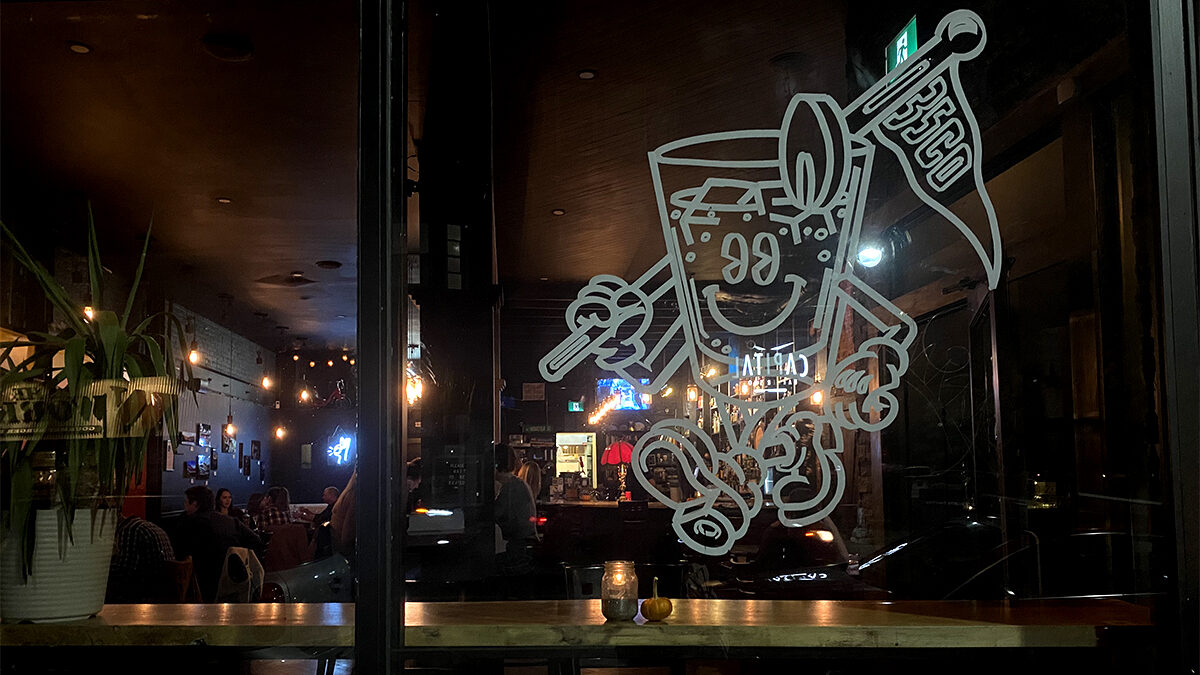 When asked what he likes to do on a night out, Ashton Mathias responded, "In this city or another city?"
Mathias is studying international affairs at Carleton University. Having lived in Mississauga, Montreal and Ottawa, a night out means different things in different cities, he said.
"I know people in Ottawa would prefer to go to Toronto or Montreal sometimes rather than stay in their own city when it comes to nightlife or big events," he said.
Ottawa is not known for its nightlife, even though it is Canada's capital city with three post-secondary institutions and a population of over one million. That reputation of being "the city that fun forgot" is the result of Ottawa's nightlife potential being left untapped, residents say.
Such voices include candidates in the Oct. 24 municipal election, which is set to bring about significant change in city hall, since at least half of the city council positions will be filled with new members.
Key issues, like transit and safety, are topics residents said they would like to see addressed by the new council, as they impact the vibrancy of Ottawa's communities.
Coming out of the pandemic, some said the election may be an opportunity for city council to change Ottawa's nightlife for the better by supporting the economy, local businesses, and community morale.
"We've got the universities, we've got the young people, we've got the energy," said Brandon Russell, city council candidate for Somerset ward. "But I think until we have the will to act and the will to venture outside our comfort zones a bit… nothing's going to change."
Mathias described the impacts he has seen of Ottawa's struggling reputation, especially when compared with the more renowned nightlife scene in Toronto and Montreal.
"There are some great cocktail bars, ones that make the top 100 list in Canada, so that's the difference…between cities," he said
Mathias also said he thinks that other major cities are more club-focused, with Ottawa being more bar-centric.
He said he sees the mayoral election as relevant to nightlife since it gives the city a chance to rebrand.
"Catherine McKenney, for example, has made it their priority to emphasize bringing back a vibrant city, making sure it's a livable community where people want to come to the city," Mathias said.
McKenney, a mayoral hopeful, has indicated in their platform their support for the city's Nightlife Economy Strategy, which was announced last fall.
Mark Sutcliffe, another mayoral hopeful, has not endorsed the strategy in his platform, but said in an interview there's "a huge opportunity for the city to be more focused on nightlife and all forms of arts and culture going forward."
"Great cities are driven by creative people," Sutcliffe said. "It's also a big driver of economic activity because it makes the city a great place to live, a great place to have fun. It makes the city a great place to visit."
The economic importance of nightlife has been noted by city council candidates, as well.
Russell said that the current state of Ottawa's nightlife creates challenges in the job market.
"I think Ottawa needs to be a leader in many areas, and we're not in nightlife right now, which can make it challenging to attract new talent to government and to our private sector as well," he said.
In addition to talent acquisition, employee retention in the service industry has been an issue. Many restaurants have been dealing with staffing shortages since the pandemic, said Josh Schweyer, who works at The Moonroom.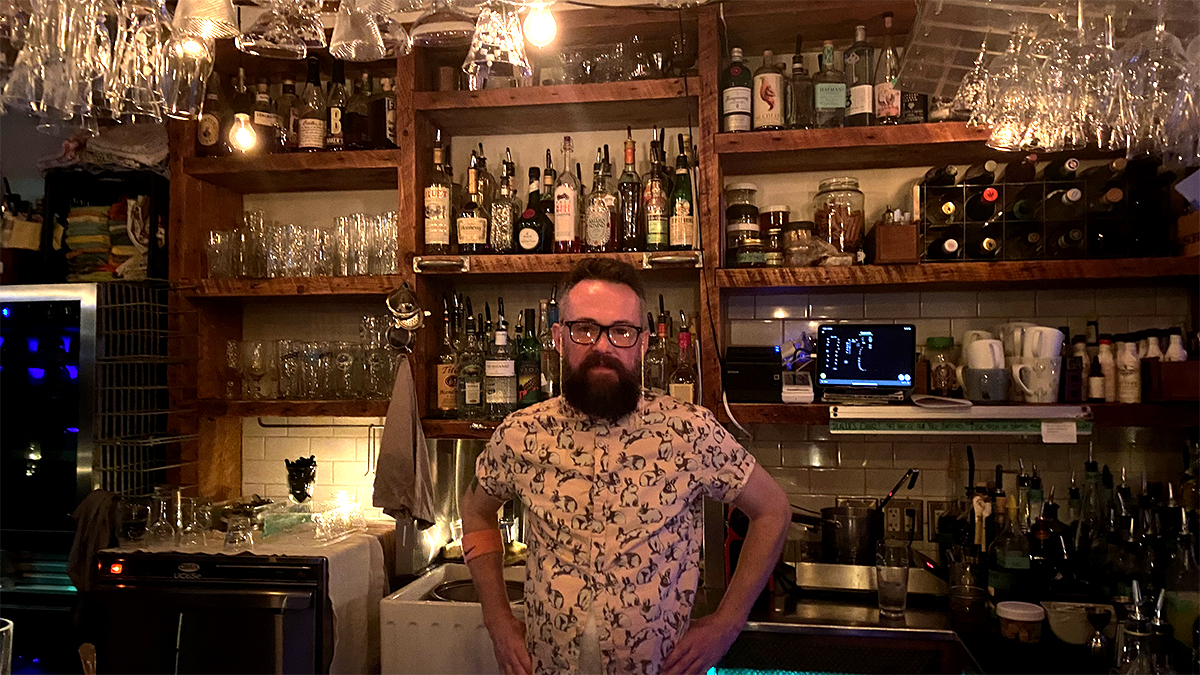 Staffing shortages have caused restaurants to limit their hours, resulting in even fewer late-night spots in Ottawa, he said.
"If I get off at 11, it's a hell of a lot harder to find somewhere to get a drink," Schweyer said.
Ian Wilson, the owner of Thr33's Company Snack Bar, said he agreed that there are not a lot of late-night spots in Ottawa anymore.
Wilson said while he tends to believe that it is up to businesses to advertise themselves, there might be something city hall could do to get past the "sleepy town Ottawa" identity, but he doesn't expect it.
Wilson suggested perhaps the city could create some sort of directory, whether that be on their website or on a social media channel, to help residents find local businesses that are open late.
"If there's some kind of social media, maybe something on the website, that could go a long way," he said.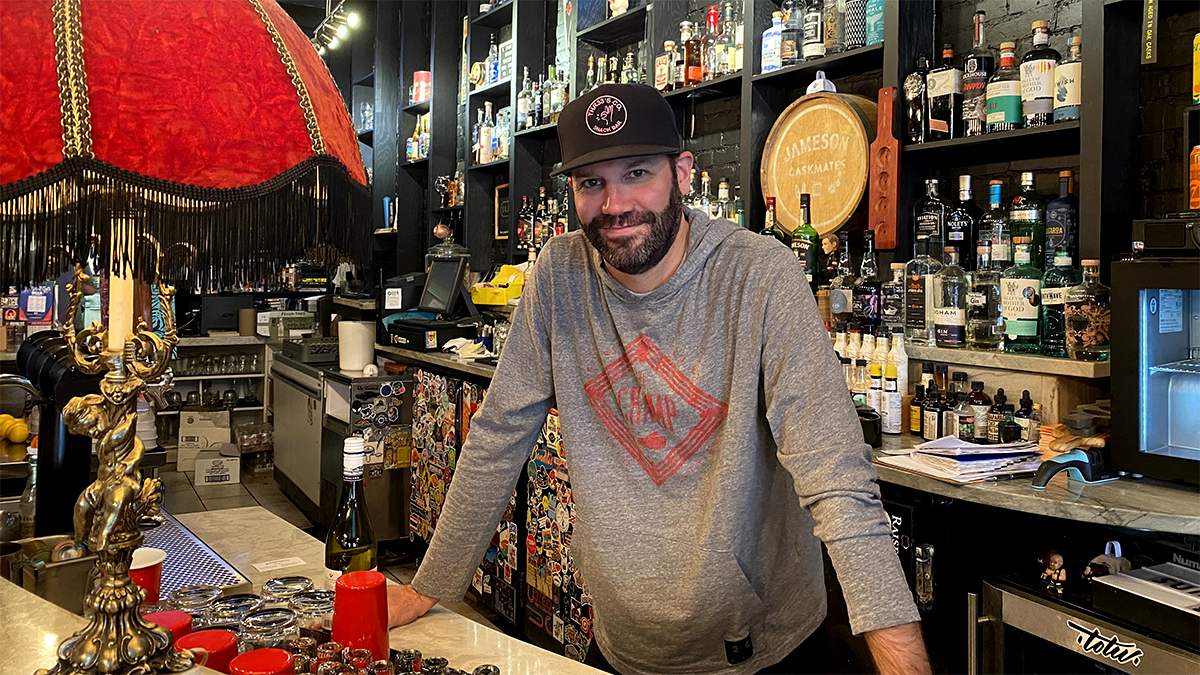 Andrew Carignan, a manager at Braumeister Bierhalle, said he has "definitely seen Instagram bloggers that dedicate their pages to sharing what's going on."
"You don't really see that directed from the city. Or if you do, it's either hidden in the mass or it's not eye-catching enough to actually grab your attention," he said.
Russell said he considers the work of social media influencers important for community building.
"We've seen brands do it and once we see government do it, it can bring us into this new era," he said. "If we can find a way to work with influencers or nightlife ambassadors in general to boost our local businesses here, then I think we're in a prosperous position."
Emmanuel Rey, an economic developer at the City of Ottawa, said developing the Nightlife Economy Strategy is key.
"Cities with vibrant nightlife economies … enjoy improved job creation, talent attraction, investment attraction, economic growth, tourism, and city brand building," he said in a written statement.
Russell noted this issue is not one that has come up much on the campaign, but voters like Mathias have nightlife on their minds.
"This city tends to shut down at 11:01 at night," Russell said. "If we're extending that but doing so responsibly, that's just one way we can really see our city grow."
---
More Stories