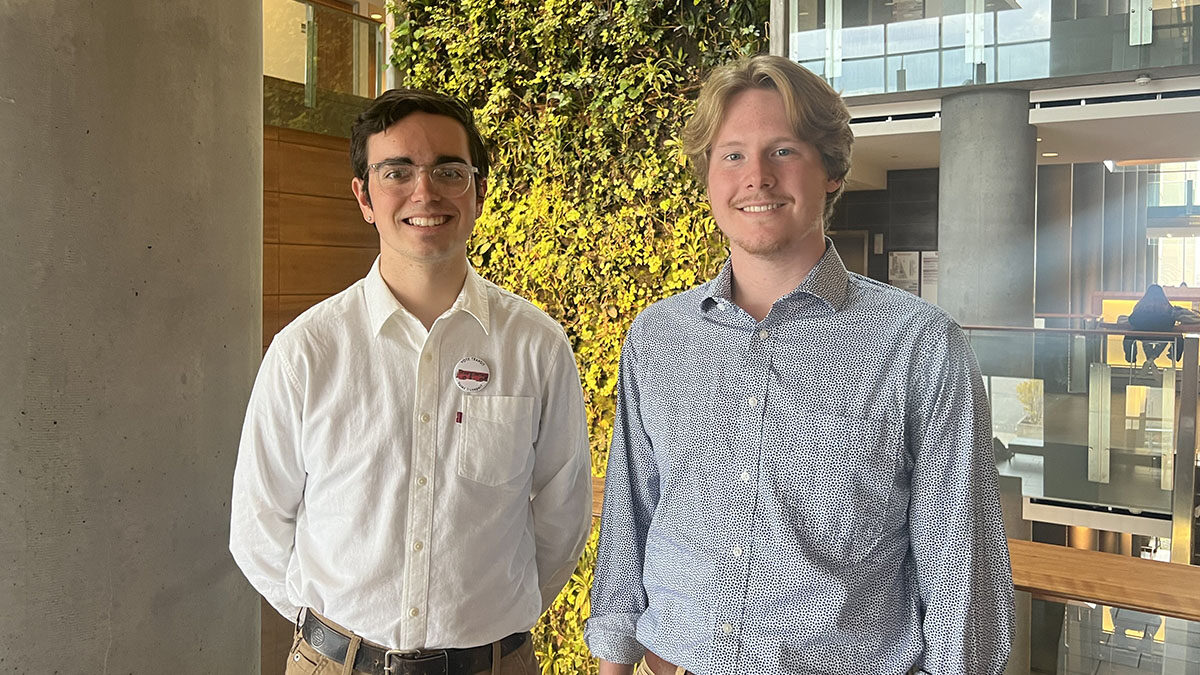 Some young voters say that combatting climate change will be a priority when casting their ballot in Monday's municipal election. And the climate issue relates directly to transit, they say. 
 "The biggest thing that would affect climate change municipally is coming up with a better transit system for Ottawa," Holly Winker said.
The 26 year old added, "just having buses actually arrive on time" is something that Ottawans have wanted for a long time, as well as acquiring more green and electric buses.
Angela Keller-Herzog is part of the organizing team at Fridays for Future Ottawa, the youth-led climate strike organization started by Swedish teenager Greta Thunberg. Keller-Herzog, who has run for office under the Green Party banner, said climate change directly impacts the younger generation, and if they weren't paying attention the world would be in even more trouble.
"When we think about public transit or active transportation policy, those are all for me climate policies, because those are the shifts and the transitions that we need to do to get away from fossil fuels," Keller-Herzog said.
Lukas Redmond and Ty Bradley, who are respectively the chair and director of communications of the university club uOttawa Votes, said their club's goal is to encourage young people to vote in elections at all levels. They say they believe student priorities, such as climate action, will not be represented at city council if students don't vote.
"This is an election that is going to decide how we design our transit system and how we design our streets and our transportation networks," Bradley said. "Which is probably the most important climate impact the city has."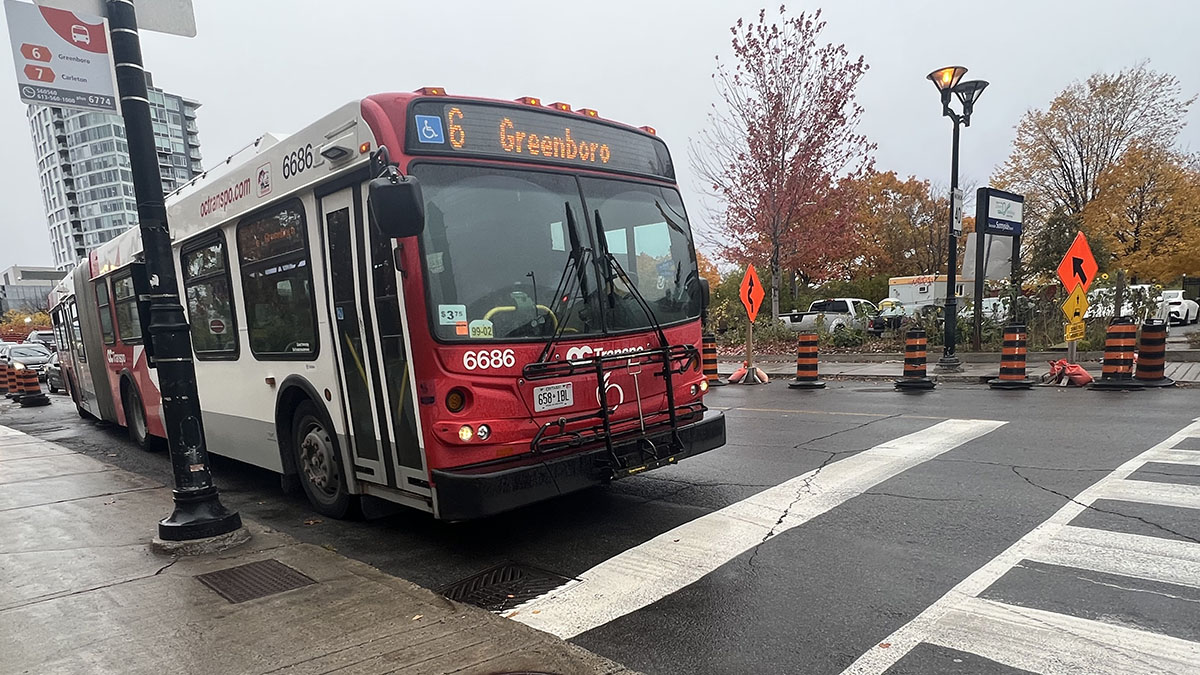 "I've been involved in a lot of climate-related stuff so it's an issue for me, and I can see it's an issue for a lot of students as well," Redmond added.
"It is our future. And growing up through [climate change], we have seen things that could have been done but no action has been taken. So now we're here and it's our time to decide."
"But only if we vote," Bradley added.
"That's how things are decided. You can go to all the protests, you can write all the tweets, and those are great things to do between elections, but the most consequential thing that a person can do for the future of the world and the climate and this city is to vote."
Several candidates have climate change at the forefront of their platforms.
All four leading mayoral candidates have plans to fight climate change. Mark Sutcliffe said he has developed a plan with 30 calls to action.
"The city has to lead by example," Sutcliffe said in an interview. "I think a lot of people, including young people, are fed up with all of the talk about climate change and no action. That's why I have a plan that is built around action and the two most important areas that the city has control over, which are transportation and buildings."
Catherine McKenney, while not available for comment, released a climate action plan to get Ottawa to net-zero emissions by 2050. The plan includes turning the National Capital Greenbelt into a "national urban park," and making roads more bike-friendly.
Shawn Menard is running for re-election in Capital Ward after what he described as a "tumultuous four years" of climate disasters in the area including floods and violent storms.
Menard says he believes climate change is "the greatest threat facing this city and our future."
In his previous term, Menard accomplished climate goals such as expanding sidewalks and bike lanes on the Bank Street Bridge and putting forward a plan for net-zero emissions on new buildings.
Menard said that if re-elected he wants council to begin a process to help retrofit homes and city buildings, improve transportation and manage waste.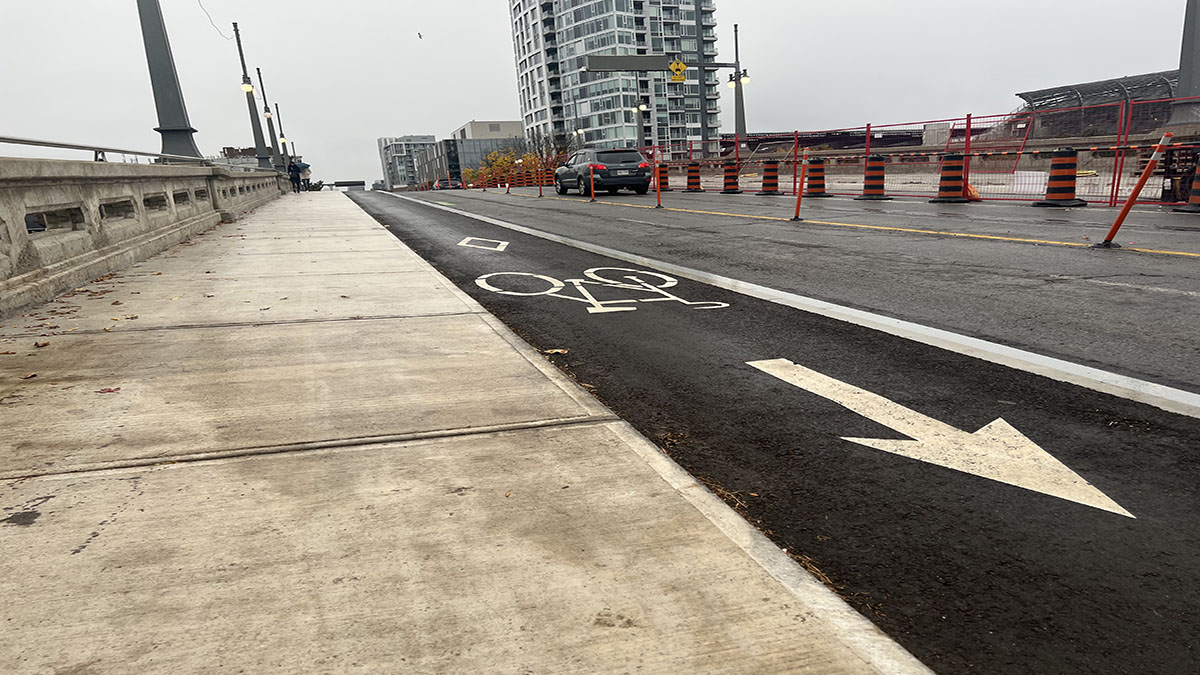 Orléans West-Innes candidate Lori Stinson is a university professor with a master's degree in political science. Climate change is among her main research interests and platform priorities.
"I have three kids," she said. "They're rapidly losing any hope for the kind of future I've enjoyed."
Stinson's climate plan includes protecting the tree canopy and enforcing the city's existing plans for retrofitting buildings.
Stinson said it is important to listen to climate scientists. "We need to get our heads out of the sand."
Ethan Sabourin, a former federal government climate policy analyst with a Master's degree in climate change, is running for councillor in River Ward.
"Ninety per cent of Ottawa's emissions come from where we live, where we work and how we get around," he said.
His platform proposes a city-level Green New Deal that addresses emissions in Ottawa.
"I think there are a lot of people who are skeptical … that we can actually reduce our emissions," Sabourin said. "The best way to convince those people is to start doing it in ways that improve people's lives."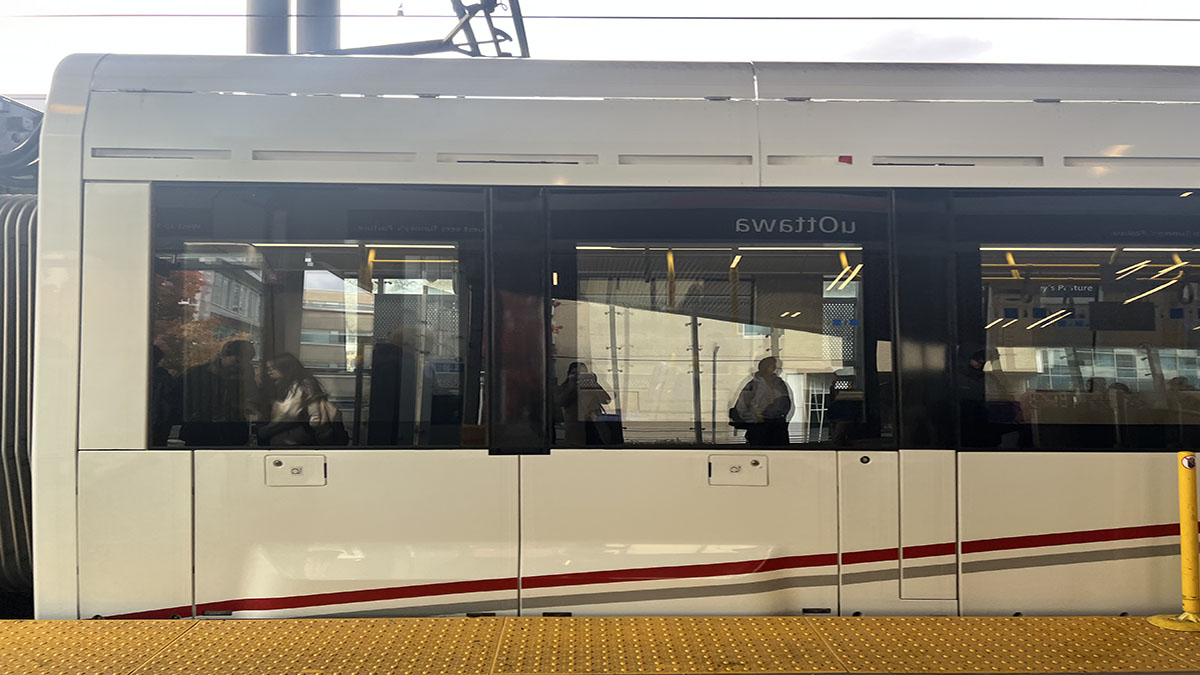 Change is in the municipal government's hands
Dr. Alexandra Mallett, an associate professor at Carleton University with a focus on sustainable energy and climate policy, says municipal governments hold an important place in combating climate change. 
"The first thing that needs to happen is [a] common vision, and that's what you can do with your city councillors," Mallett said.
"They can start advocating on your behalf with respect to the province and the federal level so that you can actually work together and leverage funds from different levels of government."
Mallett has been involved in climate negotiations but said that she has seen the most change made through municipal actions.
"We can all do our individual part, but at the end of the day in order to make corporations change, governments change et cetera, we need to see action happening," Mallett said. "And where I have seen it a lot is at the municipal level."
---
School board candidates on the fight against climate change
Voters on Monday will also elect school trustees across Ottawa's four school boards. Many candidates for the Ottawa-Carleton District School Board, the largest in the city, weigh in on climate change.
Alysha Aziz is a recent university graduate who is running to be a school board trustee for the first time in the public school board's Zone 2.
Aziz said it is up to political representatives to prioritize climate change. "There's only so much an individual can do when it comes to reducing [their] carbon footprint," she said.
Aziz said the OCDSB's green initiatives, such as green energy installations, have already shown success. Moving forward, she said she plans to collaborate with students, educators and Indigenous land keepers to build on those initiatives and ensure goals are reached.
"We have to imagine new ways … to resolve existing problems," Aziz said.
Amanda Presley is a mother of two who is running for OCDSB trustee in Zone 5 because she was "tired of … complaining about what needed to be done."
Addressing climate change is part of her vision. "The data is clear that unless we change our behaviours, we are not headed in a great trajectory," she said.
Presley said that as a trustee she would replant all of the district's trees lost to the Emerald Ash Borer.
Lyra Evans is an environmental chemist running for re-election as the district school board's Zone 6 trustee.
"Climate change is one of the greatest challenges facing our generation and future generations," she said.
Since being elected in 2018, Evans has made strides for climate action such as creating the OCDSB Green Climate Fund and making heat pumps a standard practice when retrofitting or building schools. 
But Evans said she "didn't get to finish everything [she] wanted."
Evans' plans for the upcoming term include implementing a district-wide recycling and composting program, codifying existing mandates against fossil fuels, and administering environmental education.
---
More Stories