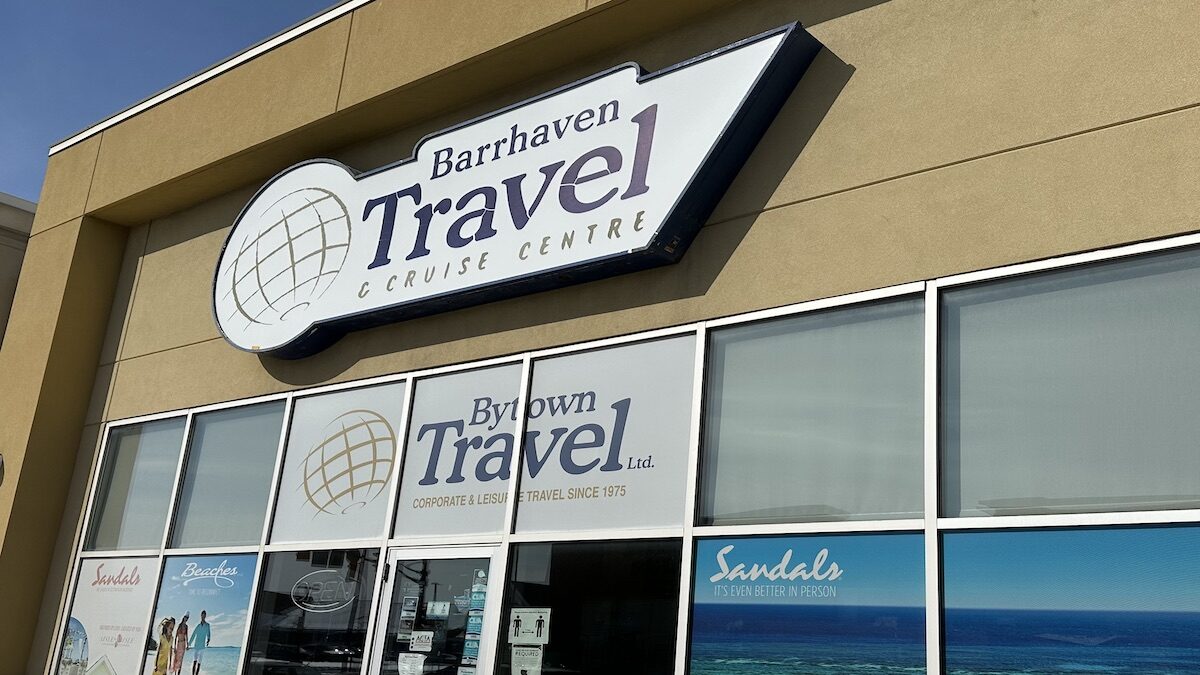 The lifting of travel restrictions in Canada last fall ended an era that won't be positively remembered by the hard hit tourism sector.
But with the limits imposed by the pandemic in the rear view mirror, the industry is seeing a resurgence as Canadians become more comfortable with the idea of travelling.
"All we've heard since the start of the pandemic is how dangerous travelling can be, and you kept hearing horror stories," says Anthony Nguyen, a Carleton University student. "Eventually you just have to get over that and get back to normal, and travelling is normal."
Nguyen spent two weeks this past January travelling through Europe with his family. The ability to spend quality time and create memories with loved ones, is an experience that has been missed by many over the last few years.
"Honestly, escaping your day-to-day life for a week or two, and experiencing a vacation with people you love is super important," says Nguyen. "The pandemic put an emphasis on that, without question."
He's not alone. From July to September 2022, Canadians took 96.7 million trips, according to a recent Statistics Canada survey, an increase of 9.7 million from the same time period in 2021. In fact, travel numbers are finally catching up to their pre-pandemic levels, reaching 95 per cent of the trips taken during the same time period in 2019. This enthusiasm for travel is happening despite overcrowded airports, long security lines and lost baggage that are also part of the increased demand to go some place new.
Another positive sign that the industry is recovering is through the gradual increase in overseas travel. Canadians are starting to regain the pleasure that's often associated with travelling by taking leisure and holiday vacations, a luxury that hasn't been available for families, couples, and singles since 2020.
"Human nature being what it is, they are worried about the delays, the cancellations, and everything else, but still they just want to go away and have a good holiday. They want to let loose," said Hassa Mirchandani, owner and president of Bytown and Barrhaven Travel.
"The average family of four doesn't mind spending $7,000 to get away from everything that's happened over the past few years and go and do what they want on a nice island or resort."
The recovery has been a breath of fresh air for those who work in the industry, particularly smaller, local travel agencies. As a matter of fact, despite the numbers suggesting that travelling hasn't yet caught up to their pre-pandemic levels, spending on domestic and international travelling increased by 26.2 per cent over the same time period.
Mirchandani had gone through the entire pandemic with virtually no incoming revenue or business and had to rely on the government's financial assistance to keep his company afloat. Despite this, however, he was able to keep all 16 members of his staff on board throughout the difficult period, and while his business hasn't yet fully recovered, it appears that the worst has passed.
"Luckily for us, the leisure travel business picked up quite well. We've started getting decent revenues, even compared to what we were making before the pandemic on the leisure side," said Mirchandani.

---
More Stories