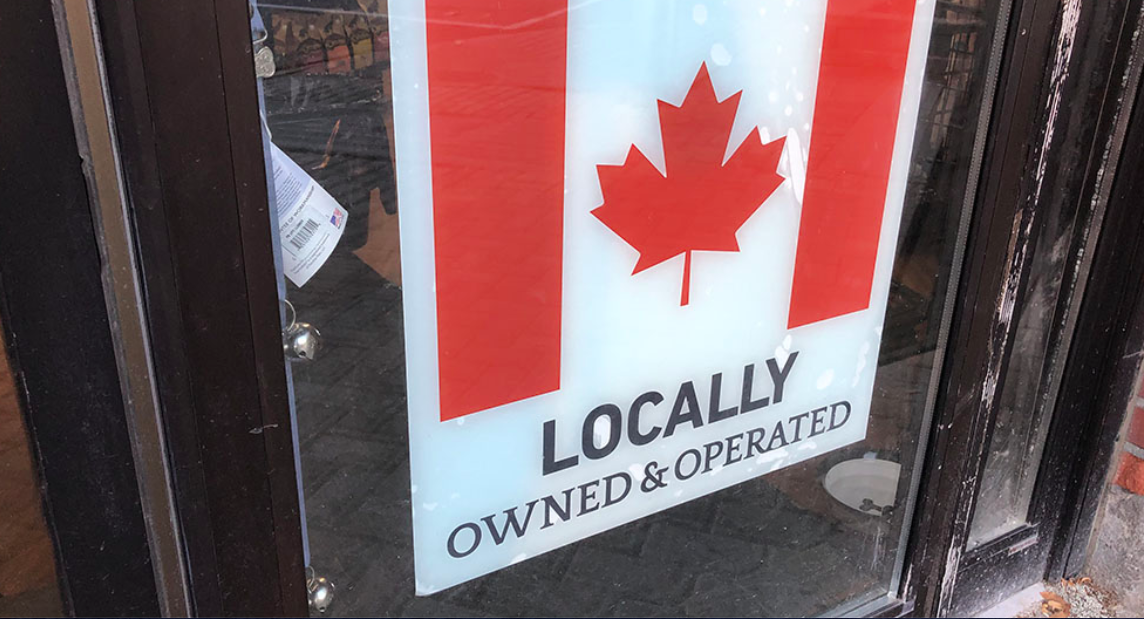 Small-scale Ottawa retailers, already struggling to survive crippling COVID-19 restrictions, are raising alarms about pre-Christmas competition with online shopping giants and urging consumers to "buy local."
Because of the pandemic, Canada Post is anticipating delays this holiday season as more people skip in-person and shop online. Earlier this year, because of pandemic shopping restrictions, Canada Post had a weeks-long backlog because of the number of delivery orders.
"Shop early to avoid disappointment, and please stay safe this holiday season," Canada Post advised in an Oct 29 tweet.
For small, local businesses, this means an especially competitive holiday shopping season. In addition to the financial precariousness created by the pandemic, they are also in the position of having to compete with big-box stores and large delivery services such as Amazon during a Christmas spending splurge certain to be shaped by COVID-altered consumer habits.
"We've had a hell of a year," said Megan Racicot, founder of the ByWard Market-based clothing shop BBxCollection, which also sells its products online.
For this holiday season, Racicot had to consider the financial impact of possibly losing out on a lot of business because of postal delays, especially given the possibility of further lockdowns and restrictions as Ontario's coronavirus infection rates soar.
Like many others, she decided to start advertising holiday gift ideas early.
"If you drew a box on a sheet of paper, everything we have to do this year is in another notebook," said Racicot. "But you also have to pair that with being conservative and financially responsible, because we don't know what the next year will hold."
Business Improvement Areas across Ottawa have expanded Shop Local initiatives to address the new challenges this year. Somerset Village BIA Chair Derek Crain said encouraging people to shop local is "fundamental" to the business response to COVID-19.
For example, many smaller shops in Ottawa aren't used to building an e-commerce profile. Racicot founded her business in 2017, but used mostly an e-commerce platform until recently.
The store's online presence has given it an edge this year. "If everyone is shopping online, you really have to set yourself apart," she said.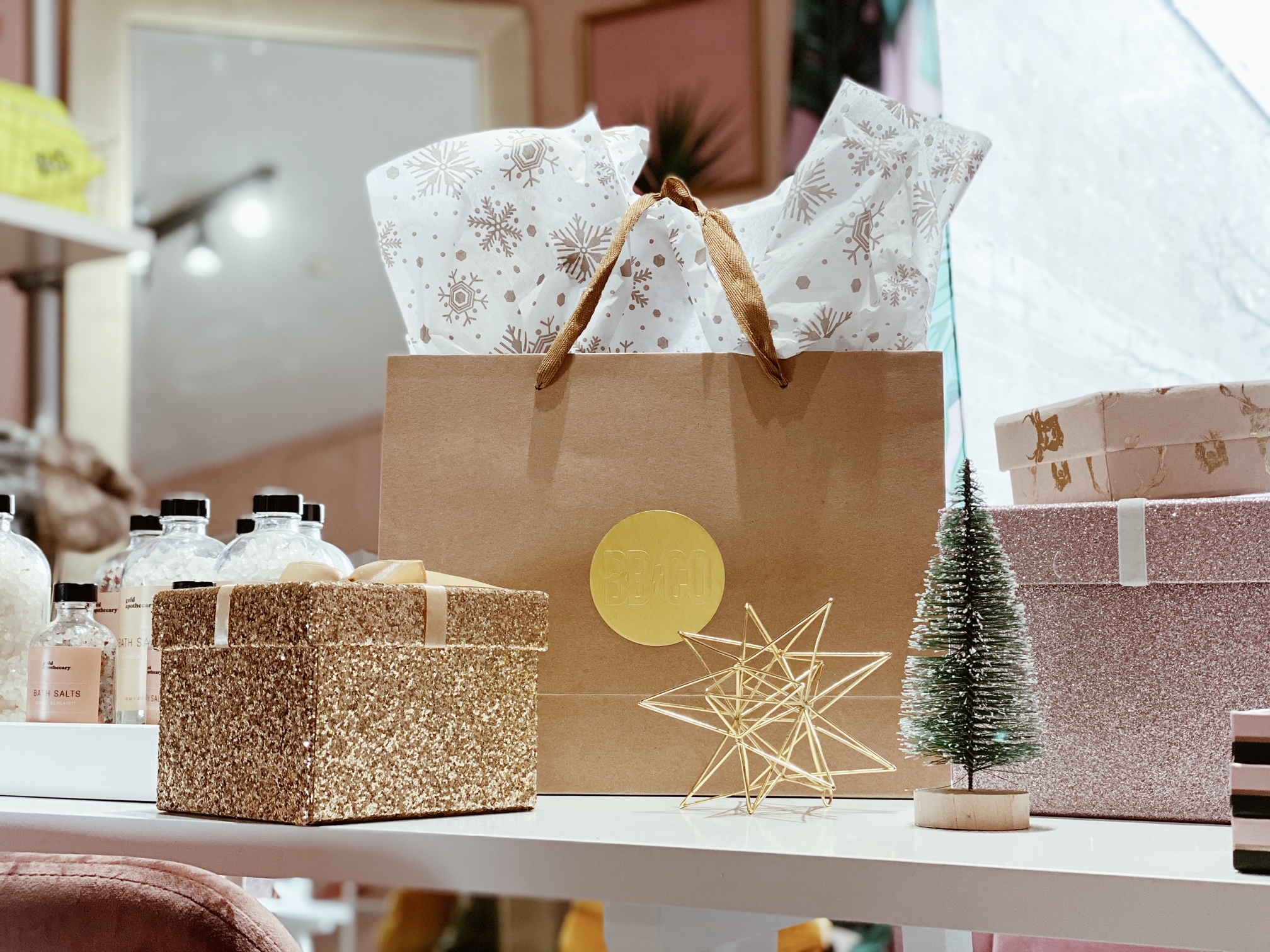 To assist with this, the Bank Street BIA has put together a set of resources on its website to help small- and medium-sized businesses expand their online presence. The BIA's digital team assists with e-commerce and social media presence, and also encourages businesses to consider their shipping ability.
In many ways, the pandemic has led to a renewed sense of community responsibility. Ottawa resident Étienne Quintal said he has made a point of supporting local businesses since the start of the pandemic.
"These businesses add a little bit of character to our neighbourhood, and they feed the local culture," Quintal said. "Bigger businesses have been advantaged by the situation, because they have the means to deal with the negative effects of the pandemic."
Racicot said she has made supporting the community a key part of her business, especially for the holidays. With each purchase of BBxCollection's "Support Local" T-Shirt, Racicot has committed to purchasing a $10 gift card from a local business — namely restaurants, bars, and gyms, since "they were the ones greatly affected" — which, in turn, goes back to the person who bought the shirt.
BBxCollection also takes food donations for the Ottawa Food Bank in-store, and provides an avenue for customers to donate to the Ottawa Mission; for a small donation, BBx will gift-wrap items for free.
However, the financial impact of COVID-19 on individuals, including students, has made supporting local businesses a more expensive — and not always possible — choice.
Carleton University student Lauren Nigh said she has often attended the 613 Christmas Market in previous years to buy unique gifts for her family. "The feeling you get when you talk to the person who made it is a lot nicer than not really seeing the face behind the product," she said.
This year, however, she may not get there.
"It's really hard to afford much this year," Nigh said. "I'm paying rent for a place I'm not living at, I have reduced hours (at work) . . . A lot of people say they're saving money because of COVID, but I think different."
"I know cost is always a factor – there's some people right now that just can't support small businesses," said Racicot. But for those that are able to, she said, "Amazon will not send you a thank you note, they will not sponsor your kids' sports' teams."
"If you don't buy local, you have to say 'bye' to local."
---
More Stories