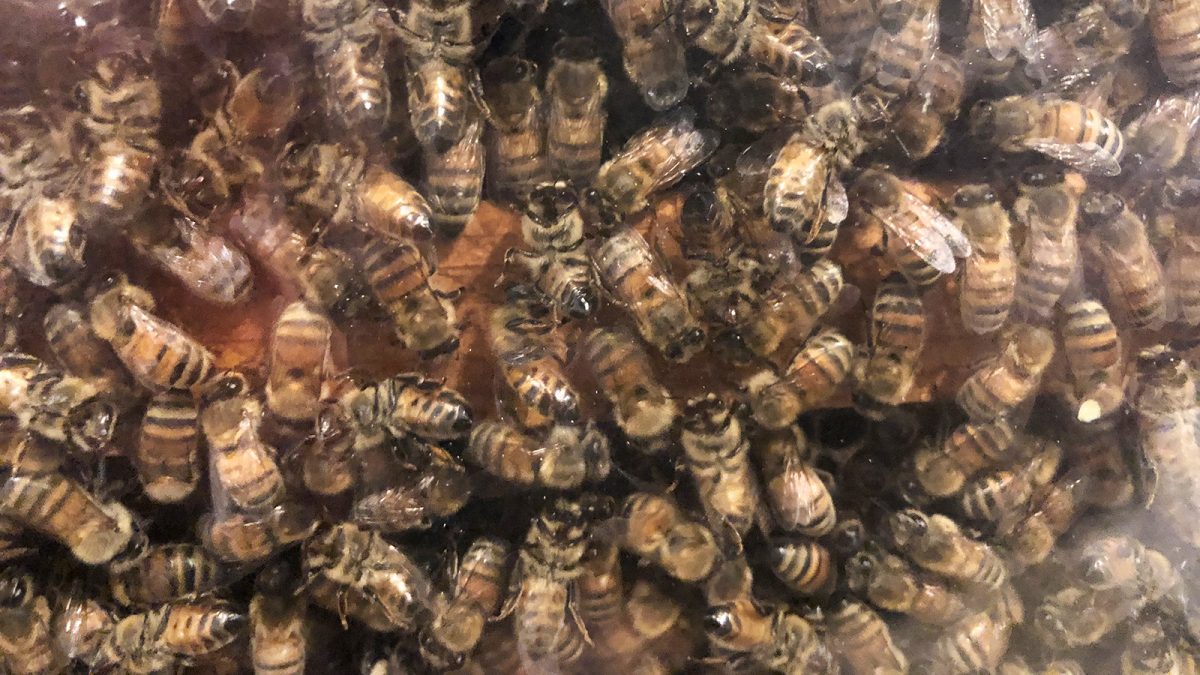 By Bárbara d'Oro, Meredith Lauzon, and Travis Poland
The buzz in Ottawa is that the city is closer to officially becoming a "bee friendly" city.
City staff have until the end of March to report on what it would take to join the Bee City Canada program after a motion asking staff to research the program was passed last month by the environment and climate committee.
"Pollinators face many risks to their health, especially because of climate change," said Dinah Robinson, who has launched an online petition — that has since garnered more than 26,000 signatures — urging the city to become bee friendly.
Robinson, who is a beekeeper, lost two hives to colony collapse this season.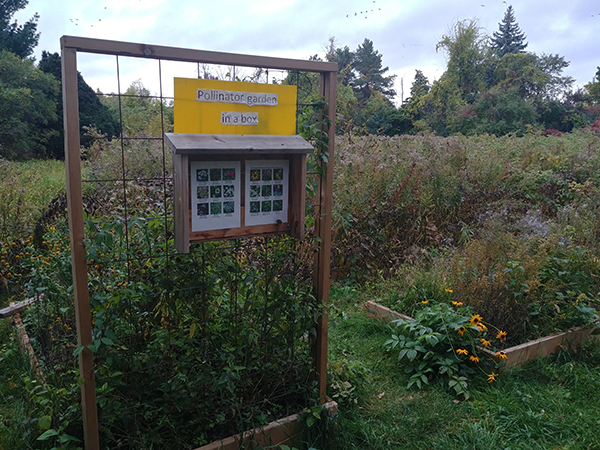 A bee friendly city is about more than honeybees, said Robinson. Native pollinators, including bumblebees and mason bees, which don't make honey but are effective pollinators, also need help.
Wild bees are two to three times more effective as pollinators than honey bees and they are facing massive population decline. A report by the Center for Biological Diversity in the United States notes that among native North American and Hawaiian bee species that had enough data to assess, 52 per cent of native species are declining, and 24 per cent are in danger of extinction. The report notes that the major reasons for these declines are agricultural growth, which results in habitat loss for pollinators and increased pesticide use, and threats from climate change and urbanization.
This spring, the Ontario Beekeepers Association conducted a survey in which more than 300 beekeepers reported colony loss of 70 per cent or more.
To be officially recognized by Bee City Canada, a municipality must commit to creating and improving pollinator habitats, educating the public on the importance of pollinators, and annually celebrating pollinators.
Coun. Catherine McKenney, who, on behalf of Coun. Keith Egli, who was re-elected on Monday, brought the motion to committee said the program's educational aspect can lead to changes throughout the city.
"Anytime you start talking about this, it educates people and it makes a difference," said McKenney, who was also re-elected on Monday. "If a resident wants to do some landscaping maybe instead of putting down loose stones, they'll consider a pollinator garden."
"Having a healthy bee population is good for the environment," said McKenney.

A healthy pollinator population is connected to a healthy human population, said Robinson.
"All bees, honeybees included, need a healthy ecosystem and need a healthy environment and the bee city initiative is really great for that," said Marianne Gee of Gees Bees Honey Company, who along with husband Matt, cares for more than 200 beehives across Ottawa.
"Bees, just like us, need proper nutrition. They get their nutrition from flowers, whether it's flowering trees or wildflowers, and having that wide variety of habitat is what they need for their nutritional foundation," said Gee.
Bees have been a popular political topic in Ottawa. Mayor Jim Watson has said that, if re-elected, he would move to allow urban beekeeping—a practice which the Ontario Bees Act makes difficult by requiring beehives to be at least 30 metres away from property lines.
Other Bee Cities
There are currently 22 official bee-friendly communities across Canada including Toronto, Kamloops and Guelph.
Becoming an official bee city was natural for Guelph, said David Beaton, Guelph's supervisor for trails and natural area stewardship who helped the city become the 19th official Bee City in Canada this summer.
"We've been converting horticultural beds around the city from normal gardens to purely pollinator gardens and enhancing others with more pollinator-friendly species," said Beaton.
Other bee-friendly projects in Guelph have been larger.
For example, said Beaton, a powerline corridor overrun with invasive buckthorn was replaced by a pollinator-friendly meadow of native plant species.
Beaton said he encourages other cities to become bee-friendly.
"It's a great initiative and a simple process. It doesn't come with any downsides," said Beaton. "It's worth it just for all the puns."
SIDEBAR
The Honey Gables Bee Hives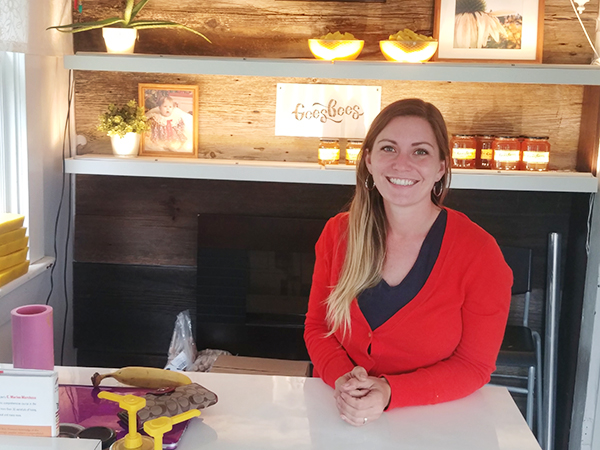 Nine years ago, Matt and Marianne Gee heard a buzzing in their home. That buzzing turned out to be a honey bee colony.
The couple knew the bees needed to come out of the walls but were unable to find a pest-control company that could remove the bees without destroying them.
So the couple took it upon themselves to move the bees.
"Matt put on a rubber rain suit and wrapped a towel around his head and slowly began taking the honey bees out of the wall," said Marianne.
"Many stings later, we had them in a cabinet and had it in the woods and we thought that was where everything would end," she said.
About a month later, an entire swarm of be — around 20,000 to 30,000 bees, including a queen — landed on their garage and started setting up shop.
A beekeeper was called to help, the queen bee was collected, and the bees were moved into appropriate hives. Intrigued by the idea of beekeeping, Matt and Marianne decided to adopt the bees.
"We didn't really know what we were getting ourselves into," Marianne said.
As the honey began to flow, their hobby eventually developed into a passion and full-time occupation.
"Over the next decade it took over our lives," said Marianne. "We started keeping bees in our backyard, we started rescuing them from other people's houses and in 2015 we started Gees Bees and we started teaching people about beekeeping."
In 2017, the couple moved to a Greenbelt-flanked, eight-acre farm in the aptly named Riverside South community of Honey Gables.
Once established, Matt and Marianne started offering beekeeping workshops teaching beginners everything from bee biology to how to properly fit a bee suit and use beekeeping tools.
"We kind of got into it haphazardly, but the best way to start bee keeping is to get a foundational course," said Marianne.
Matt and Marianne now care for over 200 hives across the city. The Gees' bees are on companies' roofs and in backyards throughout Ottawa, like Rideau View Golf Club.
The pair operate a small store at their River Road farm offering jars of honey and beeswax products and have a stall at the Riverside South Farmers Market during the season.
"Honey is a great product," said Marianne, adding that bees need to stop at two million flowers to produce a jars worth of honey.
SIDEBAR
What about the Canadian honey bizz-ness?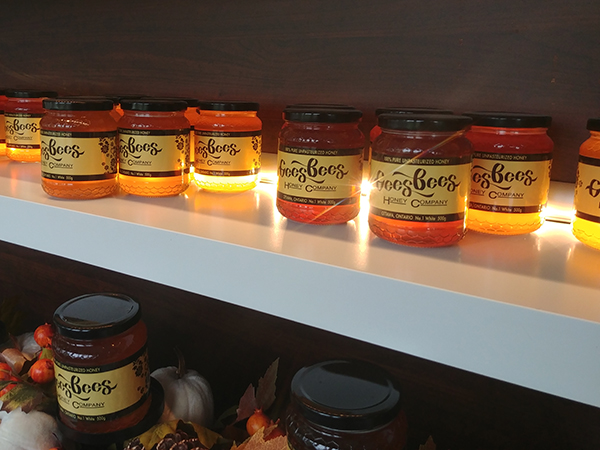 In 2016 there was a honey trade surplus; the difference between imported and exported honey was $34.3 million, up 35 per cent from 2015
86% of honey exports are produced in the Prairies
Bees are useful to our economy for more than just honey — the sale of bee pollinated crops, for example, canola oil and soybeans, accounts for billions of Canada's economy
The estimate of the total value of bee pollination is $5.5 billion
---
More Stories