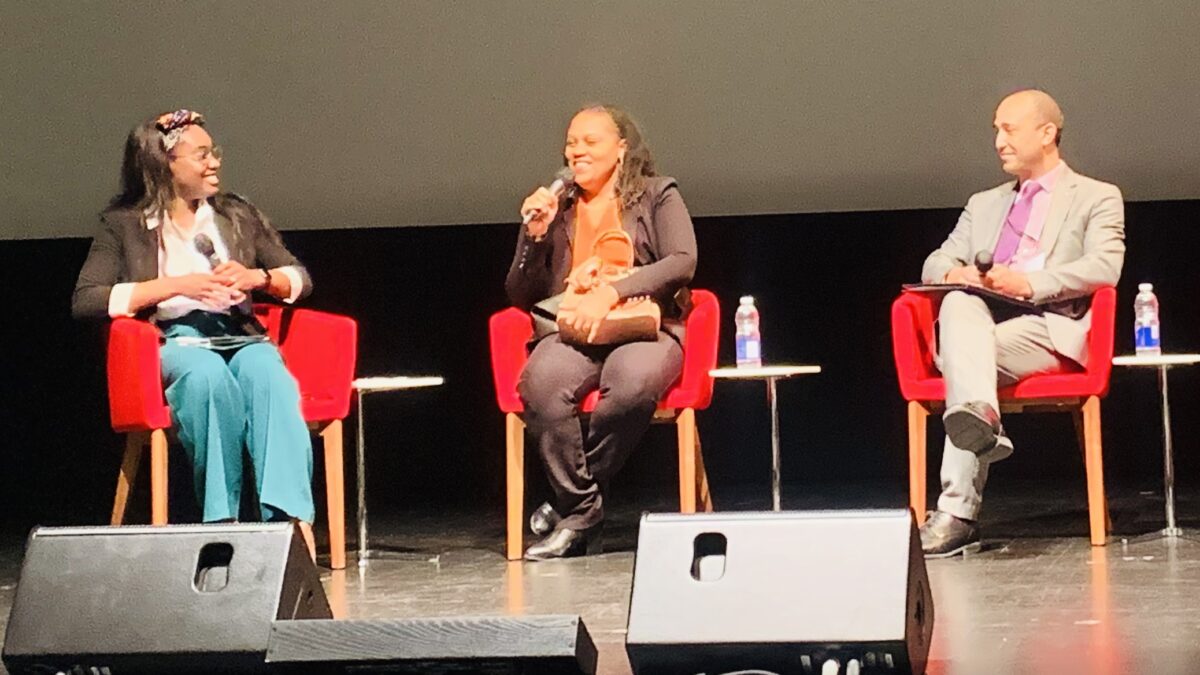 A group of Black students from Carleton University hosted a recent conference that examined the planet's climate crisis — and its current and future impacts — in the context of racial justice and global inequality.
Carleton's Black Students in Public Affairs association hosted its first conference — "Afrofuturism: Reimagining Climate Change from a Black Lens" — at the National Gallery of Canada on Jan. 27-28.
The conference brought together university students and industry leaders to tackle the impact of climate change on Black and racialized communities in Canada and in the Global South through panel discussions, workshops and a climate change case competition. 
"The purpose of the conference is to reimagine what a future impacted by climate change could look like for BIPOC communities, and how we can create resilience in our communities to create a future not only in which we survive, but where we thrive," said Nikayda Harris. She co-founded the BSPA with Fariba Al Hassan, her colleague in Carleton's Bachelor of Public Affairs and Policy Management program. 
A 2020 study published in The Lancet Planetary Health found that the Global South, particularly sub-Saharan Africa, is responsible for only eight per cent of all excess global greenhouse gas emissions. However, the Global South disproportionately endures environmental disasters such floods and droughts that are the consequence of the over-consumption of energy and resources by wealthy Western nations. 
Despite their experiences, black and racialized voices have not been well represented in creating the environmental and social policies that could protect them. 
"The implementation of policies and laws is not equitable and is not sensitive to the needs of other groups. The whole system is racist because when they implement programs, they are not having black communities at the table," said Andrea Pierce, executive director of Carleton's Black Entrepreneurship Knowledge Hub.
Pierce led one of the conference's workshops, titled 'Getting Movements Passed in Parliament.'
'We all have skin in the game': Intersectional approaches to tackling climate change
Intersectionality, including working with experts in fields beyond public policy, was a key feature of the conference and the organizers' aim to take an innovative approach to addressing climate change.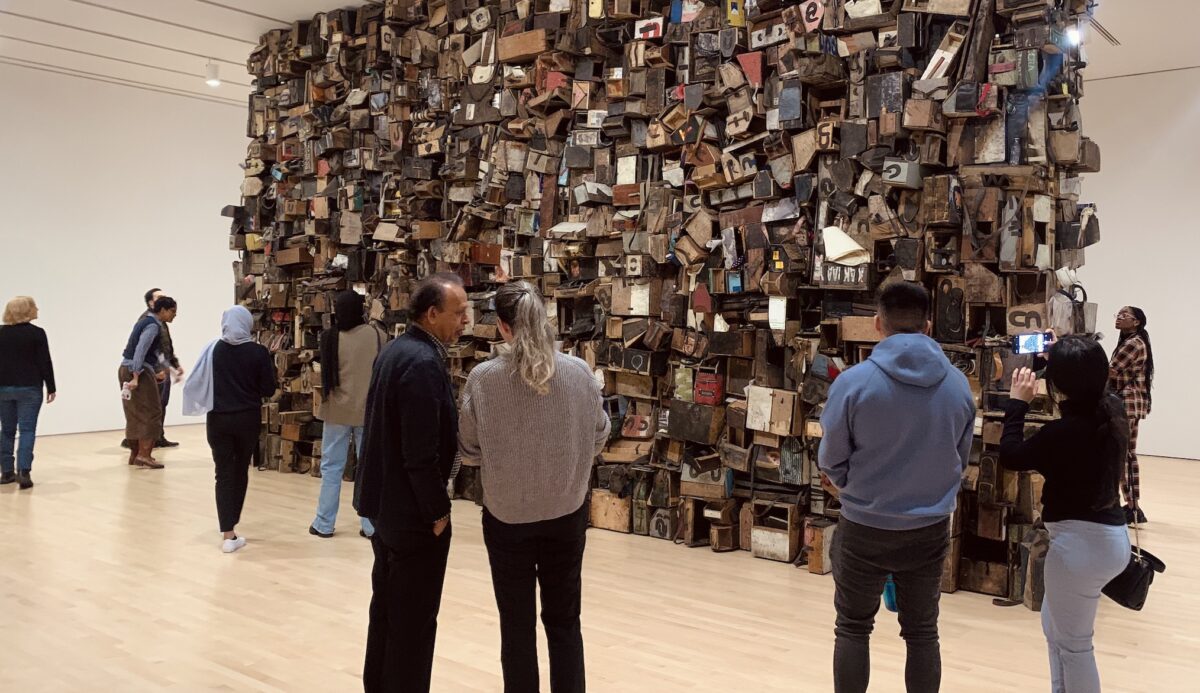 Students had the opportunity to interact with panellists Daniel Stewart, a foreign service officer in the U.S. State Department, and Diane Watson, a program manager at Nokia Digital Trust, who provided a tech perspective on climate change. 
Alexis Agyei-Gyamera, a second year BPAPM student with a concentration in social policy, said she benefitted from attending the conference as a delegate.
"The conference did a great job of providing political science students with networking opportunities amongst the diversity of special guests the conference brought together — from the U.S. Embassy to leaders in STEM, with women being in the forefront," said Agyei-Gyamera.
Dr. Vern Singhroy, chief scientist with the Radarsat Constellation Mission of the Canadian Space Agency, was the conference's keynote speaker. He offered insights to conference delegates crafting a climate change curriculum for Black youth in countries at high-risk of environmental impacts.
According to Singhroy, an educated young population can foster sustainable communities and advocate for more urgent climate action.
"Why do you need an engineer or a scientist to talk to students aspiring to be politicians and lawyers? But in order to create impact, scientists bring in a different perspective. We look towards the endgame — and training young people on climate change is the future," he says.
Claiming a seat at the table: Pushing for climate action and equity in policymaking
BIPOC individuals advocating for themselves in traditionally white-dominated spaces or industries was a major theme of the conference.
In fact, Carleton BSPA was created during the pandemic by students advocating for more BIPOC perspectives and an equitable curriculum in the BPAPM program.
Priya Ramachandra is a second year BPAPM student and was a volunteer at the conference.
"Don't count people out of your conversations around climate change and climate action, no matter what your perspective — especially when it comes to the intersectional nature of climate change. It's really important that BIPOC individuals are involved in every step of the process," Ramachandra says.
In her workshop, Pierce discussed pushing for a Canada Labour Code amendment to make racism a form of workplace violence and harassment.
"Advocacy is a conscious effort to influence the people who make policy," said Pierce. "We have less power as underrepresented people, so we need to benefit from policymakers by making sure our voices are heard by calling or emailing members of Parliament or your local city councillor. You have the power to do that."
Co-founder Fariba Al-Hassan expressed hope that the success of the BSPA's first "by youth, for youth" conference will inspire delegates to mobilize around issues they care about.
"I hope that the attendees take away that they have the power within themselves to create change," said Al-Hassan. "You don't need to do crazy things to make a difference in the world. You just start with an idea and a shared vision."
---
More Stories